Should I choose an orangery or extension?
7th March 2018
If you're weighing up whether to build an orangery or extension, you're probably in need of some extra living space.
You might want to extend your home to create a new kitchen or somewhere to relax and entertain. You might have a family who just need a bit more room to grow.
Whatever the reason may be, it's important to make an informed decision based on all the most relevant information – including:
How long it will take to build
Whether planning permission is needed
Potential costs
Your individual needs
If you make poor choices during the planning stage, it could be expensive to fix afterwards – and may ruin your home improvement dream.
Hopefully, this guide will help you to weigh up the available options so you can make a decision that's best for you and your budget.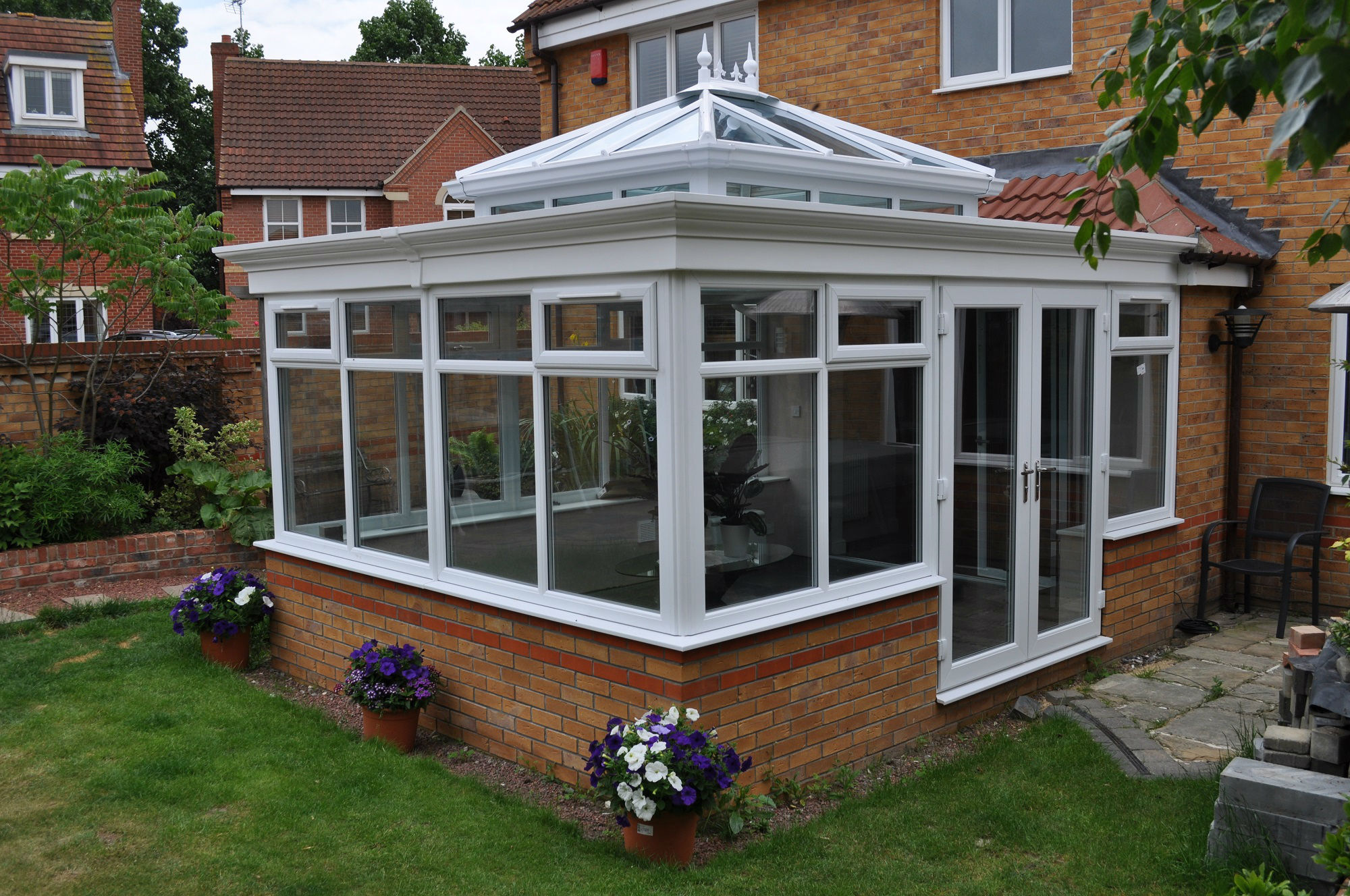 What's the main difference between an orangery and an extension?
An orangery is a cross between a conservatory and a traditional extension. Made with brick-built pillars, orangeries are usually designed to feature a raised glass roof structure that can flood the space inside with natural light.
Although a single-storey extension (with a traditional flat roof) can feel more solid in stature, it's important to use the right interior lighting or they can sometimes be dark and uninspiring.
What will the space be used for?
Extending the back of your property is one of the easiest ways to create more living space and add value to your home.
Whether you opt for an extension or orangery, you'll obviously want it to look great once it's finished. But before doing anything, you should consider why you want the extra space and how you'll use it.
Orangeries are versatile and can be used as a kitchen, dining room, living room, play room, music room or office. But if you need something more sizeable or additional bedroom space, a two-storey extension may be the best option.
If you intend to sell your property in the near future, is it worth making a decision based on what will prove popular with prospective buyers?
Re-sale value should not be the most important factor, though, because a well-designed living space could help to improve your lifestyle – something you cannot put a price on.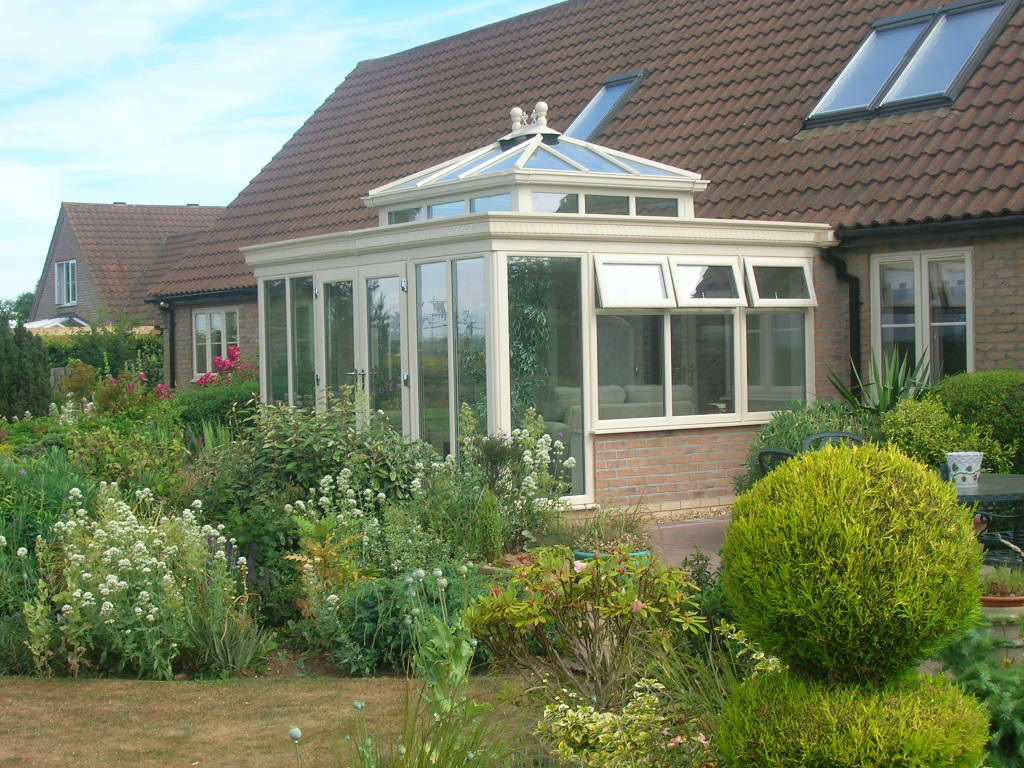 Which one looks the best?
Rather than think of an orangery as a garden room tacked on at the back of your home, think of it as an extension to your property.
Available in a wide range of traditional and contemporary styles, orangeries are usually bespoke and designed to suit your existing property. This allows you to select the size, shape and roof style which will best complement your home's interior and exterior appearance.
Although a traditional 'solid' extension can also be tied in seamlessly with the right brick match, a flat roof or tiled roof will never be able to boast the same appeal.
In our experience, homeowners who choose to build an orangery instead of an extension usually do so because they love the stunning focal point that the glazed roof provides.
Here at EYG, we offer three roof options:
Flat rooflights: An ultra-slim window with a weight-less appearance, flat roof lights bring the beauty of the skyline into the heart of your home.
Skypods: Sleek and stunning in appearance, Skypods are an energy-efficient skylight that can be used as a dramatic design feature.
Roof lanterns: A glass roof with elevated side frames, a roof lantern can add height and drama to any orangery.
If you're a homeowner who's worried that an elevated roof will block the view of your upstairs windows, an extension with a flat roof design may be the best option. In most cases, flat rooflights can be accommodated into this type of design.
If you want to create a modern room which is in stark contrast to the original structure of your house, an extension may be the best option.
Whichever type of structure you choose (orangery or extension), think carefully about the roof design because it's important that it's in proportion with the rest of the building or it may not look right.

Click now to discover the differences between an orangery and a conservatory!

What are the planning permission differences?
Before deciding whether to build an orangery or extension, think about how it will link to your existing property.
If you intend to use your orangery as a new kitchen, it may need to blend in seamlessly with your current living space. This could have an impact on whether you need to obtain planning permission.
At EYG, we will advise you about all the available options so that you know exactly where you stand before starting a project. If necessary, we can apply for the relevant consents on your behalf.
Do I need planning permission for an orangery?
In most cases, an orangery can be added without planning permission because it is classed as a 'permitted development' but specific conditions must be met to abide by this law.
Do I need planning permission for an extension?
In most cases, extensions are not covered by 'permitted development' laws and certain conditions must be met to build one. To ensure you abide by the right regulations, it is often recommended that you submit a planning application.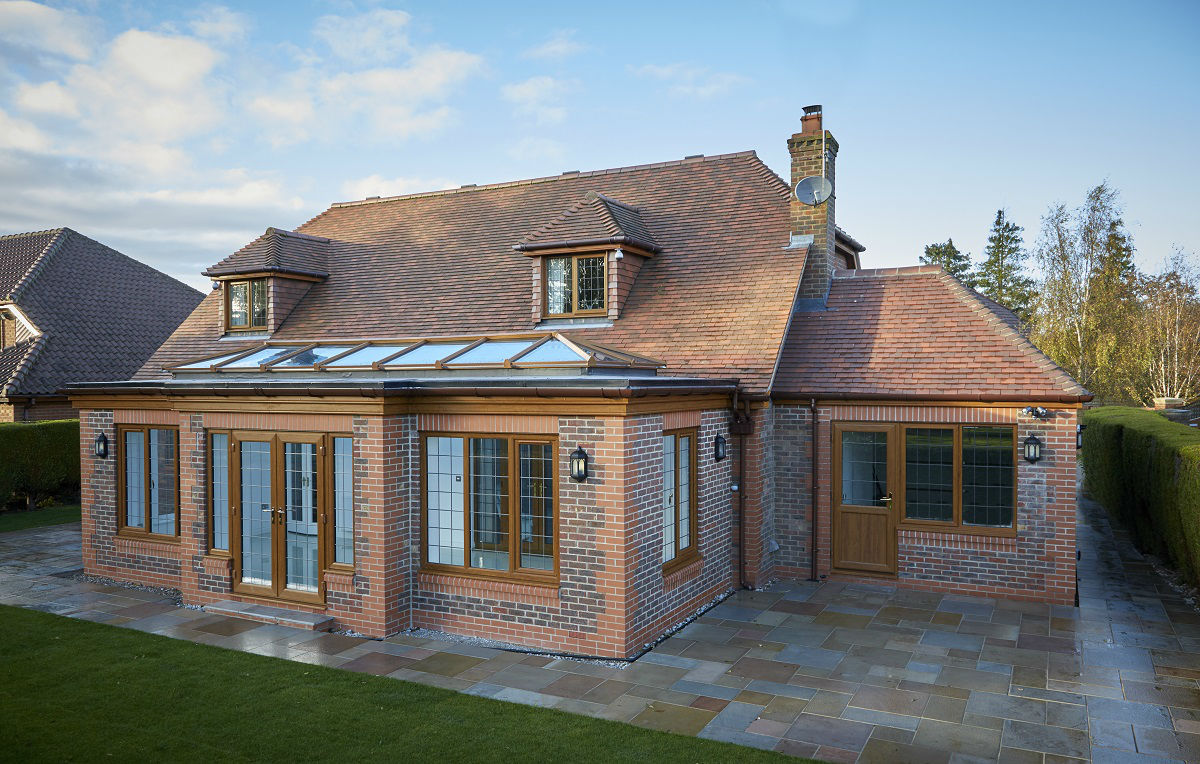 What is the main differences in cost?
Building an orangery is often cheaper than building a single-storey extension - based on a structure that is like-for-like in size.
Popular with people who want to benefit from modern open-plan living, orangeries are one of the most affordable ways to create a multi-functional space.
Based on a generous budget of £2,000 per sqm, the average orangery costs upwards of £18,000 (subject to design). Obviously, they can be cheaper or more expensive depending on the size, style and features you require.
According to research published by Real Homes magazine, a 'solid' home extension can cost anywhere from £1,500 to £3,000 per sqm (depending where you live in the UK).
On a like-for-like size basis, a traditional extension will usually cost more than an orangery.
Click to discover the full costs of an orangery or the flexible funding options which are now available!

Personal preference is key to making a decision
When deciding whether to build an orangery or extension, it's a good idea to have an open mind during the research and planning phase.
Consult with at least three professionals, insist that they visit your home to discuss your exact needs and try to fully understand what each one can offer.
Get detailed written quotations detailing every aspect of the project and ask for a fixed-price cost – not an estimate. This will allow you to compare quotes on a like-for-like basis and prevent you from being hit with additional costs at a later date.
Once you know the financial impact of your requirements, you can then factor all of this into your thinking.
Obviously, it's important to remember that price is just one element to consider. Having been in business since 1971, we know that the reputation and reliability of an installer can often prove more persuasive than the cheapest quote.
In summary, building an extension or orangery are both worthwhile investments because they'll help to improve your lifestyle and add value to your home. For this reason, your final decision should always be dependent on your own personal tastes and circumstances.
If you're planning an orangery or extension project and you'd like some help or advice, please get in touch or call 0800 181888 now!