What's the (subtle) difference between orangeries and conservatories?
2nd May 2018
Once regarded as exclusively for the wealthy, and only seen on country manors or lavish properties, orangeries and conservatories are now found on homes of all sizes.
Originally, they were designed to house tropical plants and grow citrus trees – providing a warm environment and protection from frost and cold in winter.
Nowadays, the features which distinguish a conservatory from an orangery are minimal – and it's sometimes tricky to tell one from another!
If you're one of the many people who are unsure, don't worry. We've outlined the main differences between an orangery and a conservatory below to help you figure out what's best for you before making an investment decision.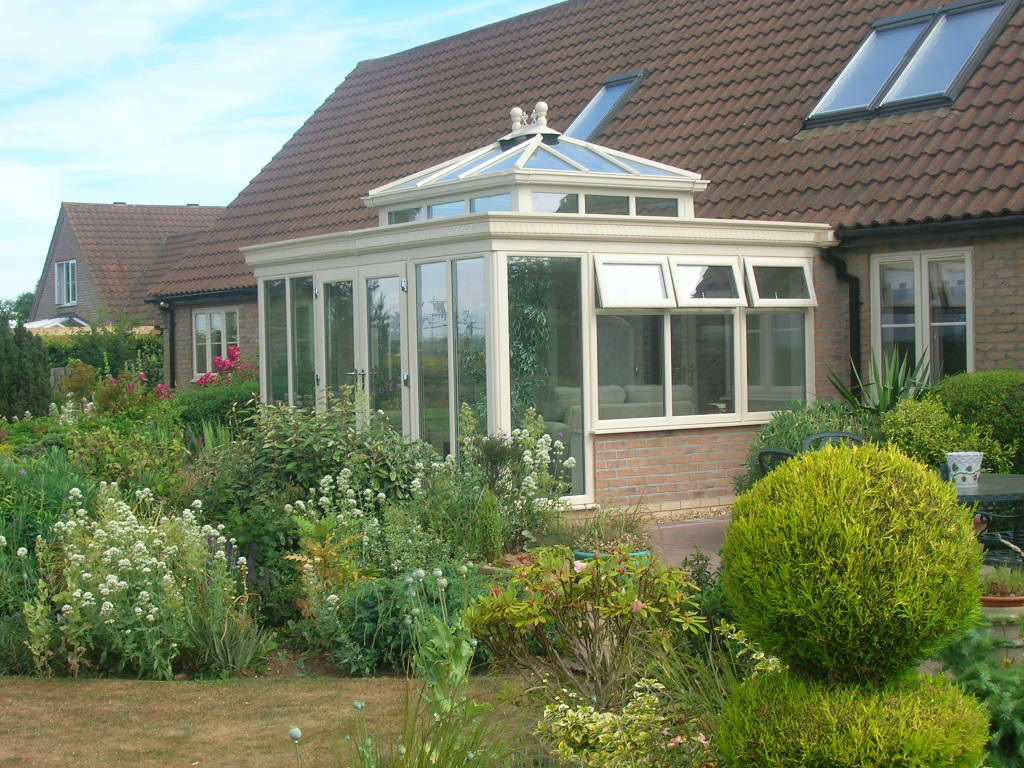 What is an orangery?
Orangeries (pictured above) are usually constructed from solid brick-built corner columns and feature a flat perimeter roof with a central roof lantern. Large windows help to bring natural light into the interior, which tends to have a plastered finish and a perimeter to house any lighting.
Having originated in Italy in the 17th century, orangeries were regarded as a status symbol among the wealthy. Until the late 19th century, they would have featured a wood-burning stove of some kind and, possibly, underfloor heating to keep the space warm all year round.
Nowadays, you can design an orangery to complement your home using uPVC, aluminium or timber. Thanks to improvements in manufacturing technology, these home extensions are now cosy, comfortable and super thermally efficient.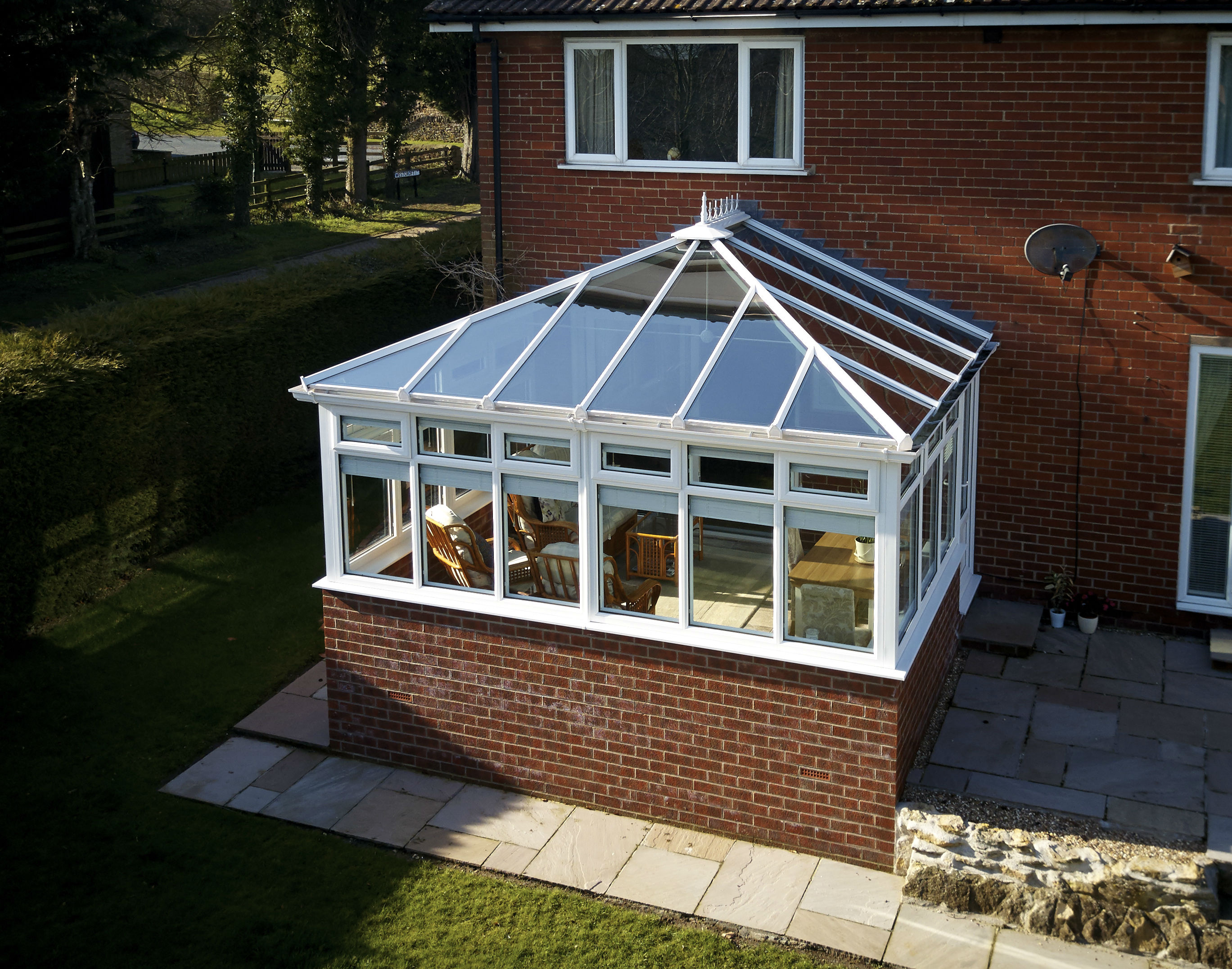 What is a conservatory?
Conservatories (pictured above) are usually constructed from fully-glazed walls and accompanied by a glass or polycarbonate roof, which lets in lots of light. They often feature small 'dwarf' walls and patio doors or French doors opening onto the garden.
With its design clearly inspired by the orangery, conservatories also originated so that plants not native to the UK climate could be grown during colder months. But whilst it was possible to build an orangery anywhere within the wealthy owner's grounds, a conservatory could only be added on to an existing building. As a result, they were no longer thought of as solely for plants and were instead used as a home extension.
Nowadays, conservatories can be made from uPVC, timber or aluminium - and a wide range of shapes and sizes are available. However, the invention of double glazing (and its insulating properties) propelled the conservatory into mainstream home design during the 1970s and 80s.

What subtle differences are there between orangeries and conservatories?
Orangeries and conservatories have been in existence for centuries.
An orangery usually:
Features a flat perimeter roof and has a central roof lantern
Constructed with brick-built corner pillars
Has an interior perimeter for lights
Features less glazing than a conservatory
Made from same materials as house & complements it
Seen as being an architecturally extravagant extension
Built in a square or rectangular shape
Complemented by bi-folding doors
A conservatory usually:

Has large walls made mainly from glass
Features about 75% or more glazing on the roof
Features dwarf walls or one solid wall
Comes with a pitched roof
Has no interior perimeter edge
Requires minimal architectural components
Boasts a more angular design or shape
Features beautiful patio or French doors
And the main 6 similarities are:
Both are built on solid brick and concrete foundations
Typically, they feature some sort of brick-built base
Double or triple glazed window used for energy efficiency
Made from uPVC, aluminium or timber
Both bring the outside in, merging interior and exterior lines
They're visually appealing and complement any property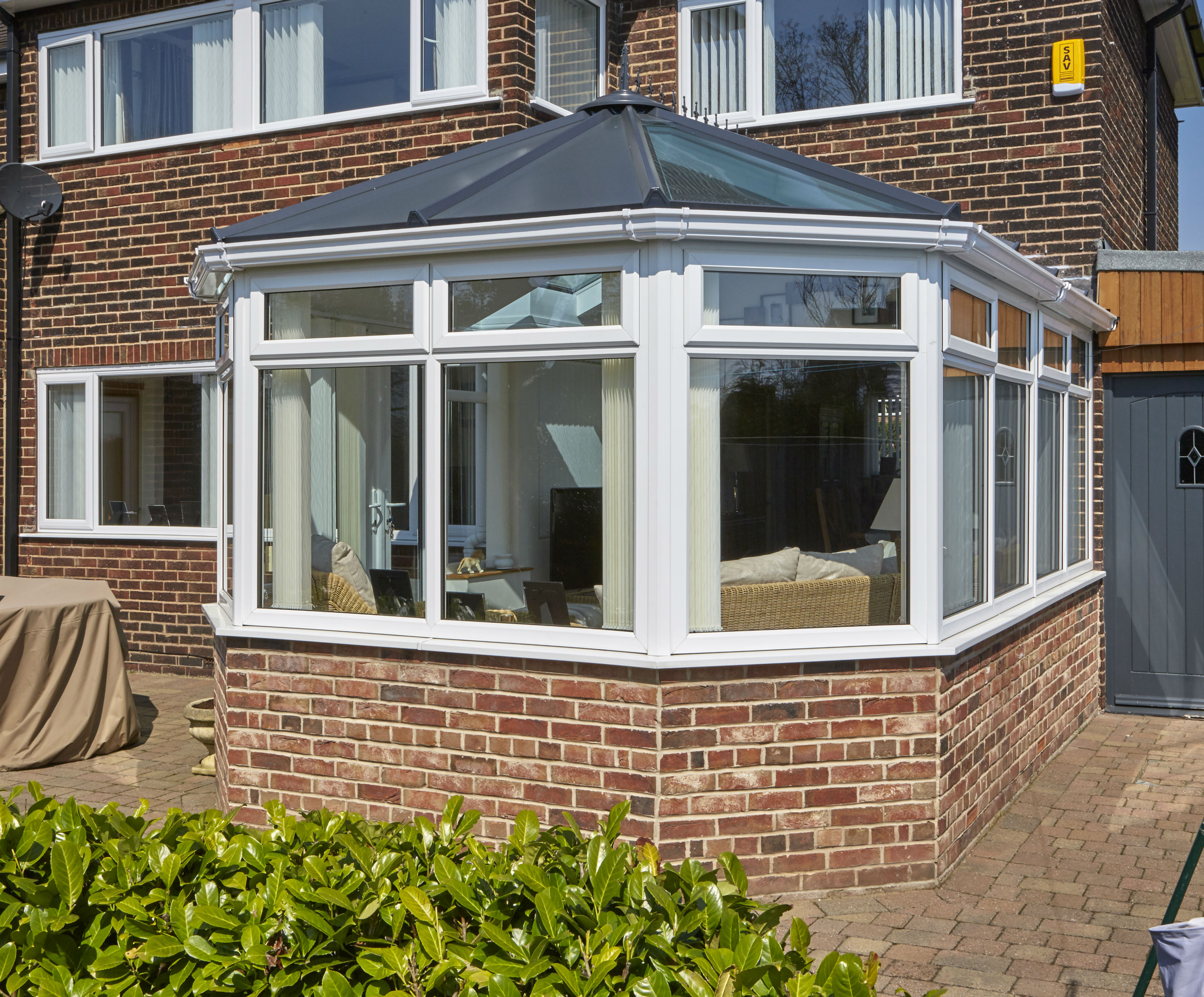 Is a conservatory or orangery cheaper?
There's no shying away from the fact that orangeries are more expensive than a conservatory (on a like for like basis). This is because they're built from brick and have a more substantial roof – meaning it costs more to construct.
As a rough guide, budget for between £2,000 and £2,500 per square metre for an orangery (subject to design). These costs may be cheaper but that would depend on the size, style and features you require.
To learn more, take a look at our guide to discover Is an orangery worth the cost?
Whilst a conservatory will be cheaper than an orangery, they tend to be priced according to the size and style you require rather than on a per square metre basis.

Need more help or expertise?
Hopefully, the advice outlined above will clear up any confusion and identify the main differences between each of these aspirational home extensions.
If you're still not sure which option is right for you, please leave your details or call 0800 181888 and discuss your requirements with one of our design experts – we'll be happy to help or advise in any way possible.
No matter which one you eventually choose to invest in, you can rest assured it'll look absolutely stunning inside and out.