What are the main benefits of an orangery?
29th June 2017
Orangeries are a popular home improvement project because they are an extremely affordable way to extend any property.
Often installed at the back of a home, an orangery tends to occupy garden space which is unused and could have many uses.
Many homeowners use it as an additional lounge, dining room, playroom or office, but they can also make great home cinemas or even a bedroom.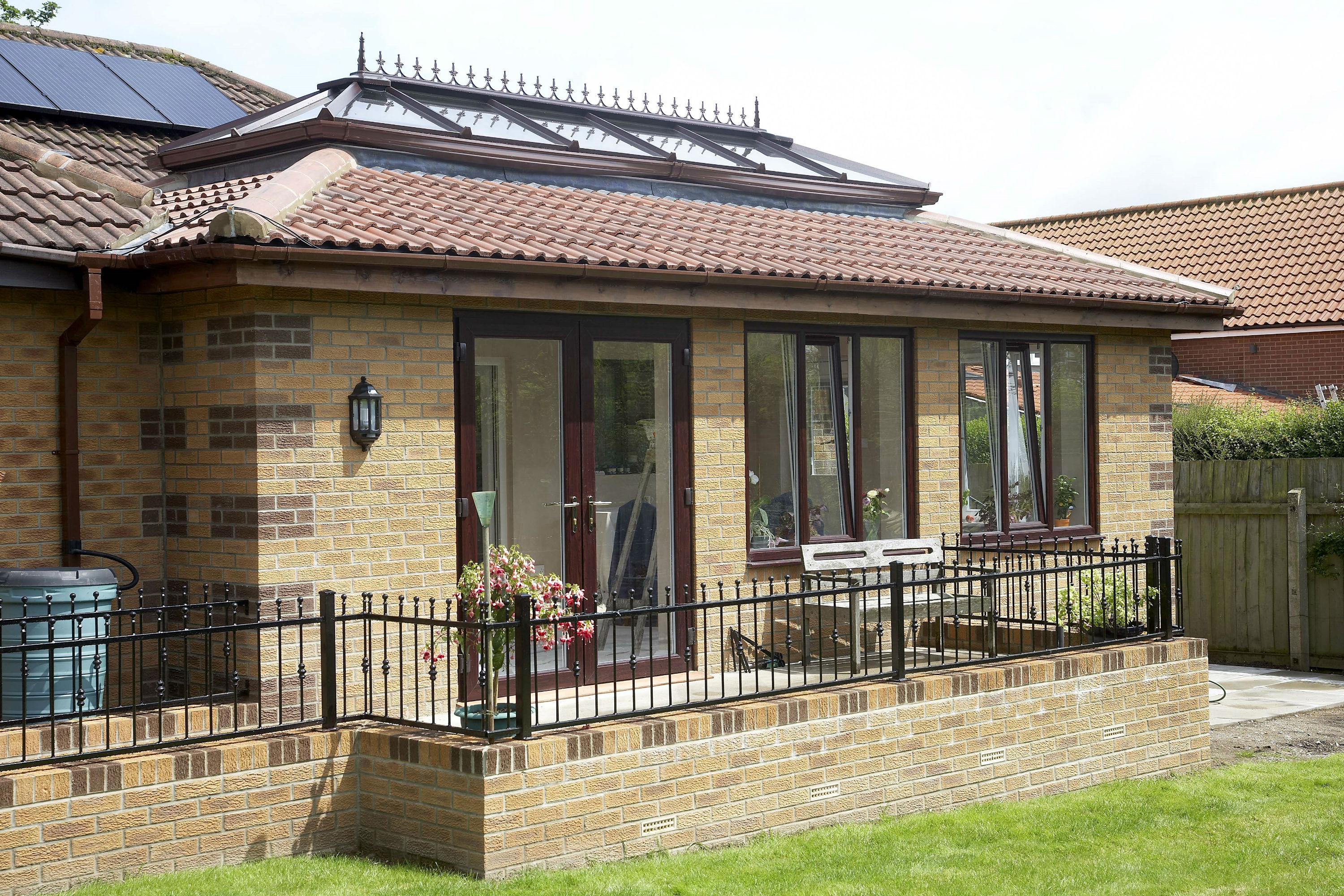 What is an orangery?
An orangery is similar to a traditional extension and usually has floor-to ceiling windows with a lantern style roof. Often much more substantial than a conservatory, they're designed to blend in subtly with the existing property. A major benefit of an orangery is the reduced sunlight and additional warmth it provides, making it ideal for year-round use.
What are the main benefits of an orangery?
The best thing about an orangery is that it's probably more versatile than both a conservatory and extension.
The other main benefits of an orangery are...
Create more space
By opening up your downstairs living area with the addition of an orangery, it will transform your home immediately and give you much more useable space. This will have a positive knock-on effect on other rooms too because they will also feel much larger than they are.
Flood your home with light and an airy feel
One of the main benefits of an orangery is that it combines all the practicalities of an extension – such as added privacy and insulation, but with the light and airy feel of a conservatory. A guaranteed way to brighten up every day.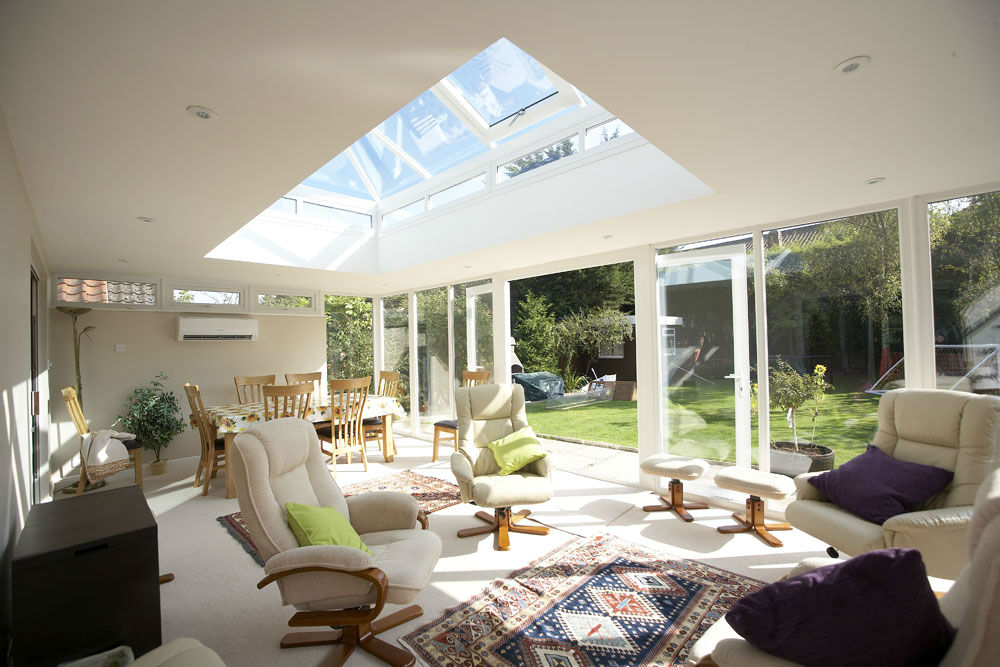 Merge inside and outside of your home
An orangery is a seamless transition between the inside living space and your garden, bringing the outside into your home. Whether you prefer a modern or traditional orangery style, it will always be complemented by an adjacent patio area or stylish outdoor furniture.

Cheap way to add extra living space
According to the Royal Institute of Chartered Surveyors (RICS), building loft extension now costs an average of £1,480 per sqm.
Constructing a single-storey traditional bricks and mortar extension (with a flat roof) costs around £2,360 per sqm. This means the price of a 4m x 5m (20m2) single-storey extension will be more than £47,000.
In contrast, an orangery is a much more cost-effective way to add extra living space, with average build prices ranging between 25 to 50 per cent cheaper per sqm.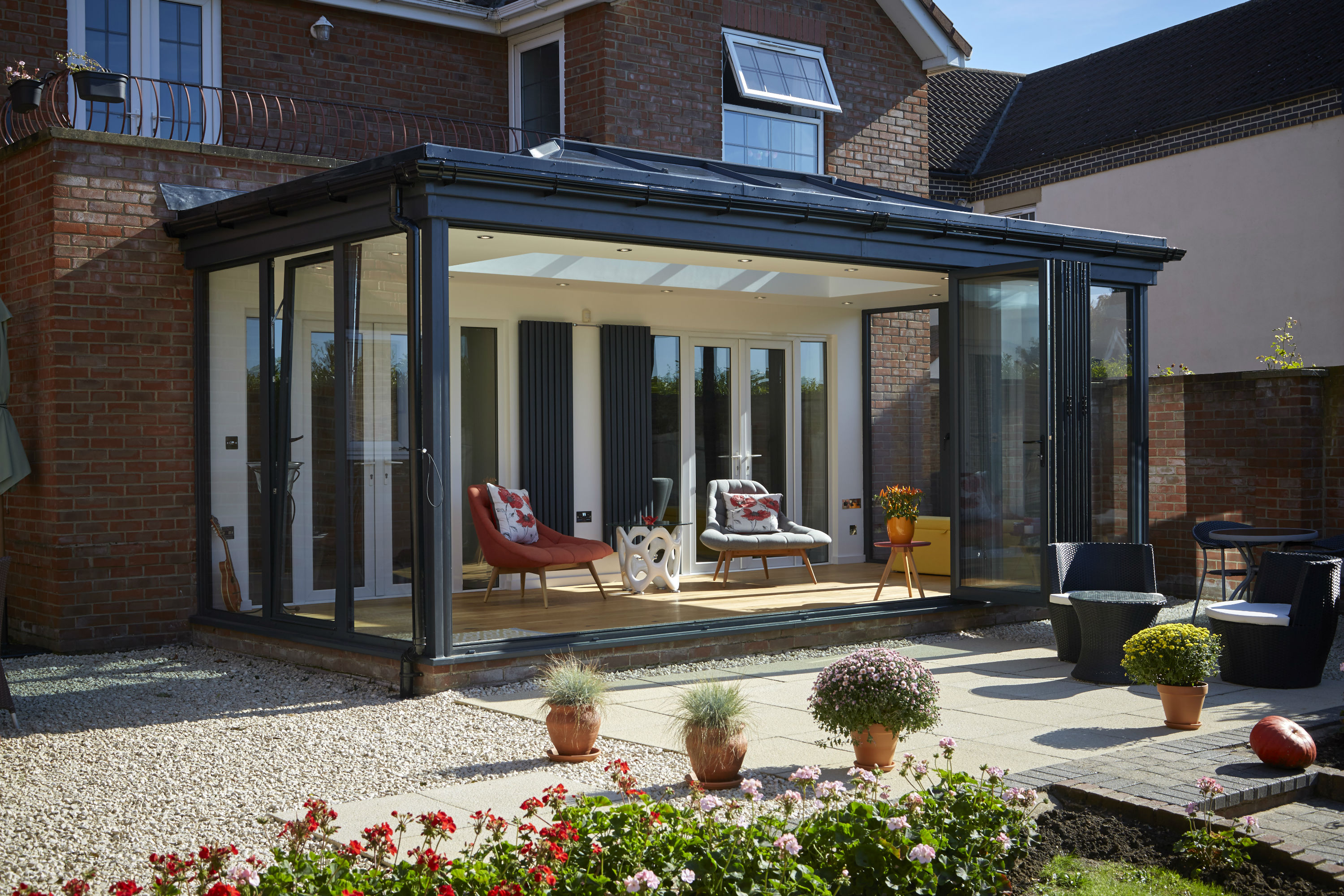 Boost a property's value
Putting a price on the orangery of your dreams is almost impossible because they can vary so dramatically in size.
However, property expert Phil Spencer believes they can add as much as between seven to 11 per cent to the value of the average UK home. As well as driving up the asking price, they also make your property more attractive to potential buyers.
Cost-effective alternative to moving home
According to the Centre for Economics & Business Research (CEBR), the average cost of moving home in the UK now stands at almost £12,000 – including removal charges, stamp duty, surveyors, solicitors and estate agents fees.
This is one reason why installing a top-quality orangery could provide a more affordable solution to your lack of space (with much less stress!).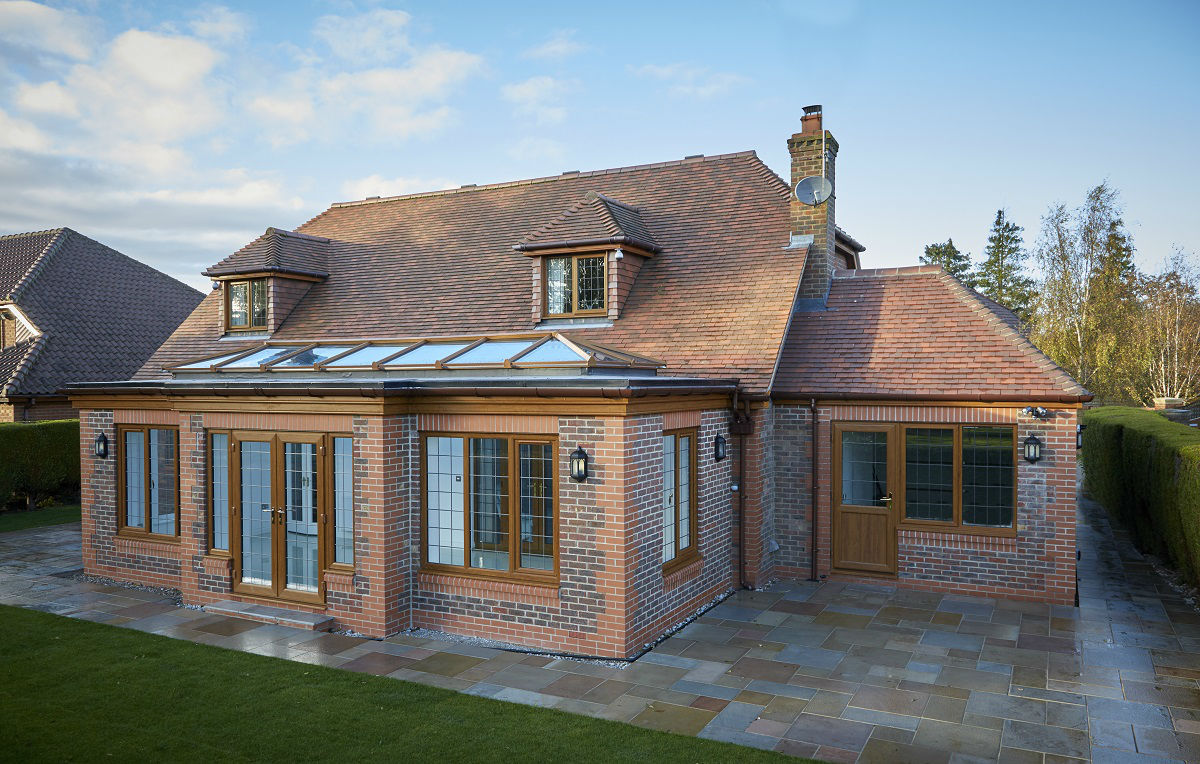 Blend in with your existing brickwork
Built with a brick wall base, an orangery feels far more integrated than a conservatory and this can make your property look less dis-jointed. But because of its extensive windows and glass lantern roof it still provides superb natural light and uninterrupted views of the outside.
Several different roofing options
The main design concept of an orangery is to have a centrally-located roof lantern surrounded by a large, plastered flat roof – providing stability and an ideal way to integrate it into the existing property.
But, of course, there are many different styles which can be added – including Skypods – that will make your project completely bespoke.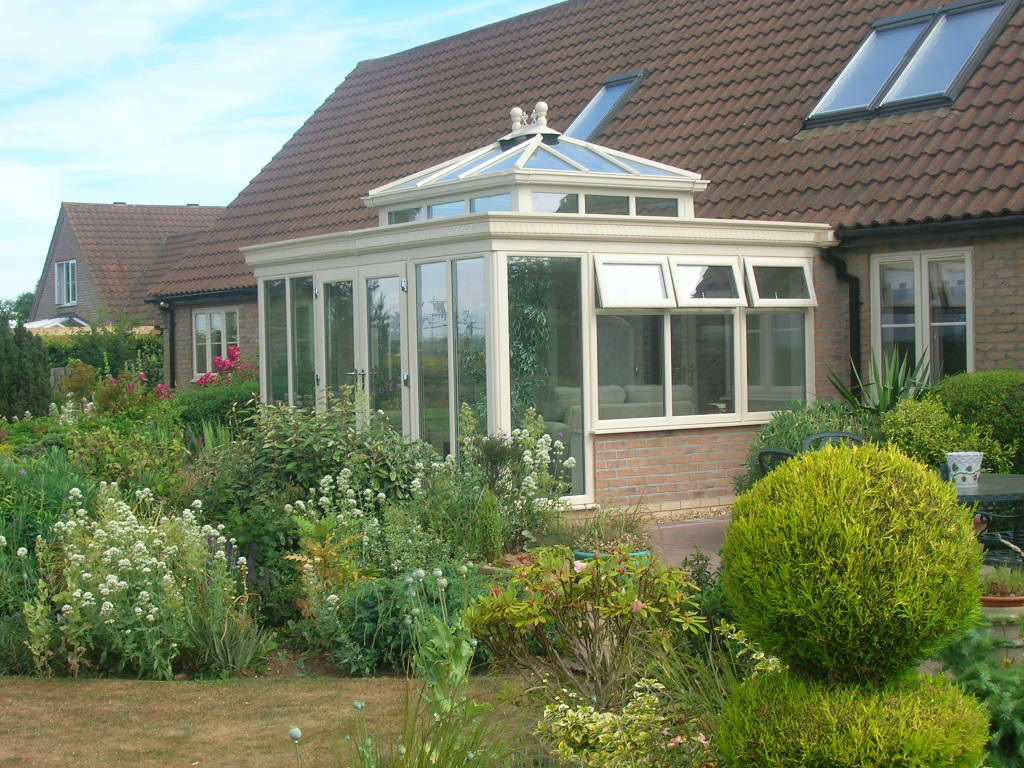 A focal point and conversation starter
Flooding your home with natural light has never been easier, thanks to the large and super stylish glass roofs which are now synonymous with orangeries.
Not only will they provide you with a constantly changing canopy, the roof acts as a focal point and is a guaranteed talking point for guests.
Save money on heating bills
Because an orangery is built from bricks, which are designed to absorb and seal in heat, when combined with energy-efficient double or triple glazing this addition could actually help you to reduce your heating bills.
But because you can instantly access and open its many windows and exterior door, the space can be cooled down in a matter of minutes during warmer months.

A versatile and stylish entertaining space
As well as adding amazing depth to your living space, an orangery is extremely versatile. Filled with light and idyllic outside views, they make amazing dining rooms and are an impressive place to entertain friends and family.
Reduces glare and sunlight
If you're a homeowner who's worried about the effect that too much sun will have on the internal temperature of an orangery, you'll be glad to know the modern glazing technology used can reduce the glare of natural light. This major benefit means it will not get too hot during extended periods of sunlight, making it perfect for people with South-facing properties.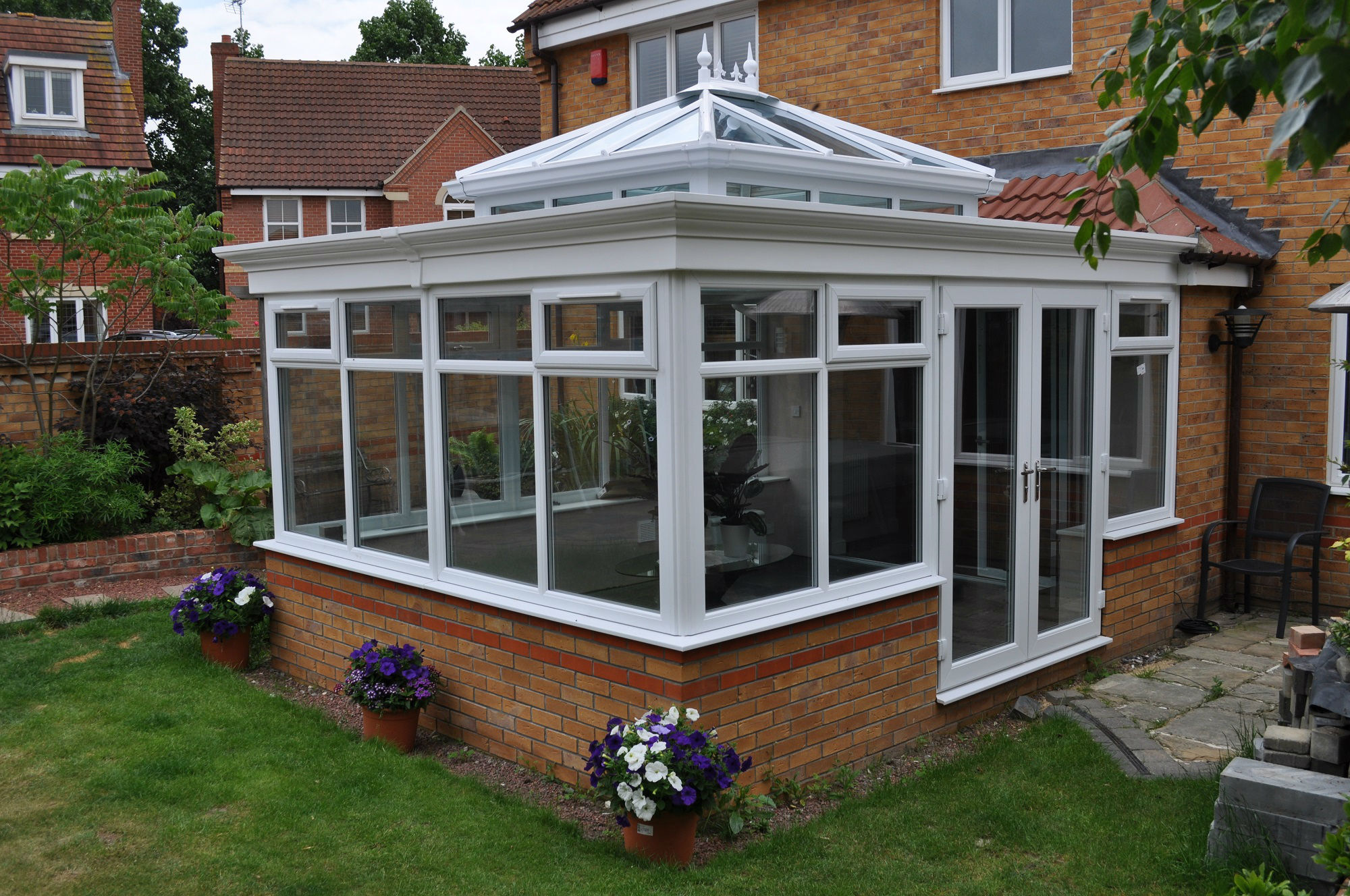 Low maintenance
Made from robust and tactile materials like timber, uPVC and aluminium, modern orangery designs do not really need too much looking after. In fact, with self-cleaning glass now available they are virtually maintenance free.
Made from materials of your choice
With more emphasis placed on the brickwork of the building, an orangery is effectively a stylish extension of your home. Depending on the current style of your property, you can choose whether to use timber, uPVC or aluminium to complete the finished look.

Can be used all year round
Orangeries truly are a room for all seasons. In summer, they allow you to throw open the doors and soak up the sunshine. But they can also be cosy in colder months too by keeping you warm and sheltered from the wind and rain.
Make your orangery dream a reality
To discover how the benefits of an orangery could improve your lifestyle, please get in touch or call 0800 181888 today!