How to care for self-cleaning glass
16th December 2019
Self-cleaning glass is designed with a specialist surface which allows it to stay free of dirt and grime.
Once installed, it usually takes around a month for the two self-cleaning coatings (hydrophobic and hydrophilic) on the glass to be activated.
The hydrophilic coating uses sunlight to chemically break down dirt.
The hydrophobic coating uses rainwater to clean itself.
To maintain optimum performance, self-cleaning glass should only be cleaned according to the steps outlined below.
Once cleaned manually, the coating may take a week to successfully reactivate.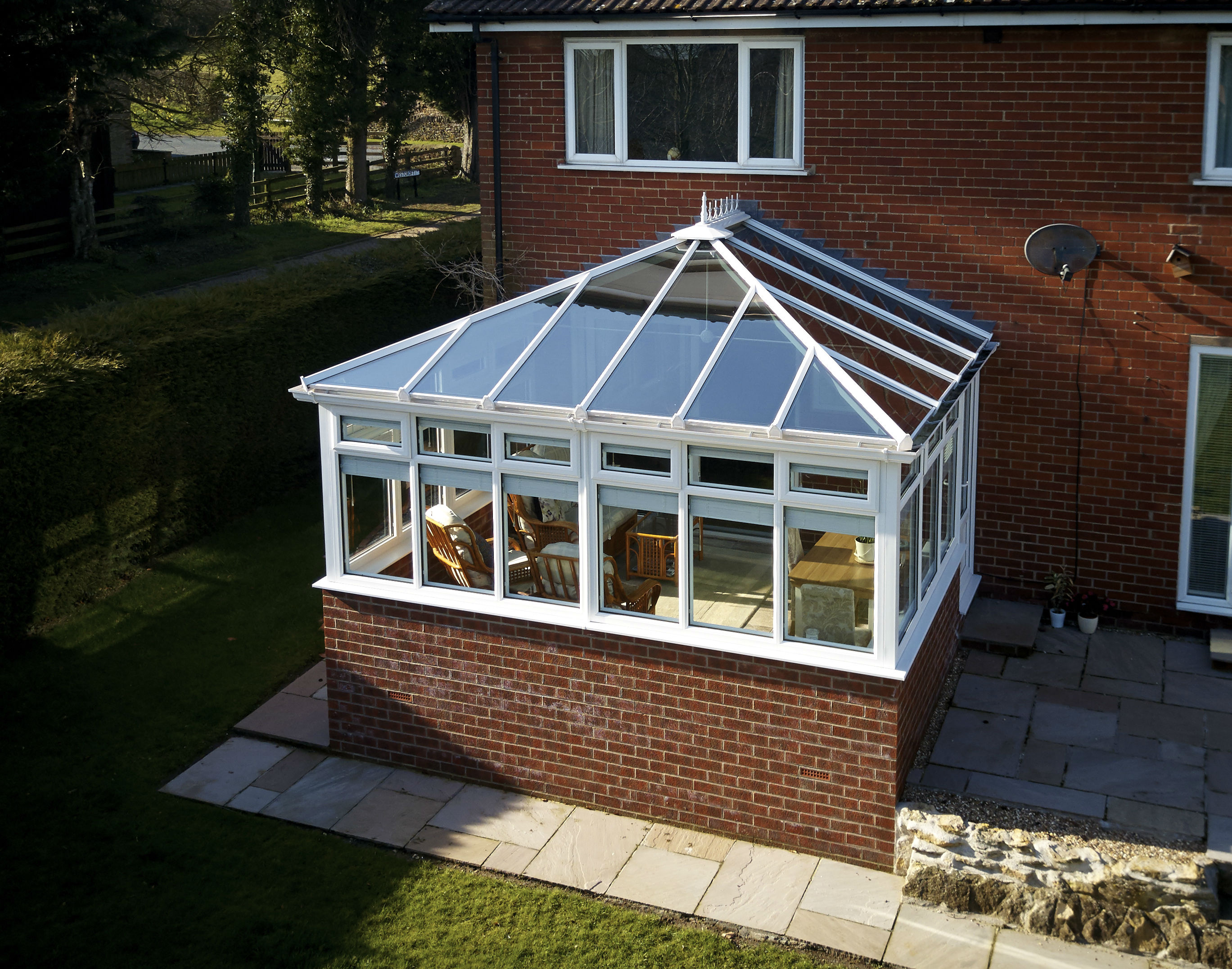 Light staining
In periods where there is a lack of sun and rain, use a hose pipe to wash down the external glass panes.
If you live in a hard-water area, adding a solvent-free detergent like washing up liquid will reduce the chances of the glass suffering from white mineral staining.
Only spray self-cleaning glass when it is cool and never in direct sunlight.
For the best results, spray from top to bottom and use a zig-zag motion.
Heavy staining
To remove difficult stains, use a soft cloth and solvent-free soapy water. Rinse and repeat the process if necessary.
For really stubborn stains, use a non-abrasive liquid glass cleaner. Always use a clean cloth and do not rub dirt or debris from your cloth onto the surface of the glass.
Sealants or paints
Sealant should be quickly removed before it has the chance to dry, when it will be more difficult to eliminate.
Use a damp clean cloth to remove any residue, before drying the affected area with a clean, dry cloth.
To remove wet paint spots, use a soft and clean cloth to dab the area immediately. Rinse with soapy water (containing a solvent-free detergent). Repeat the process until clear, if necessary.
Never rub methylated spirits into paint or you could risk removing the active coating on the glass.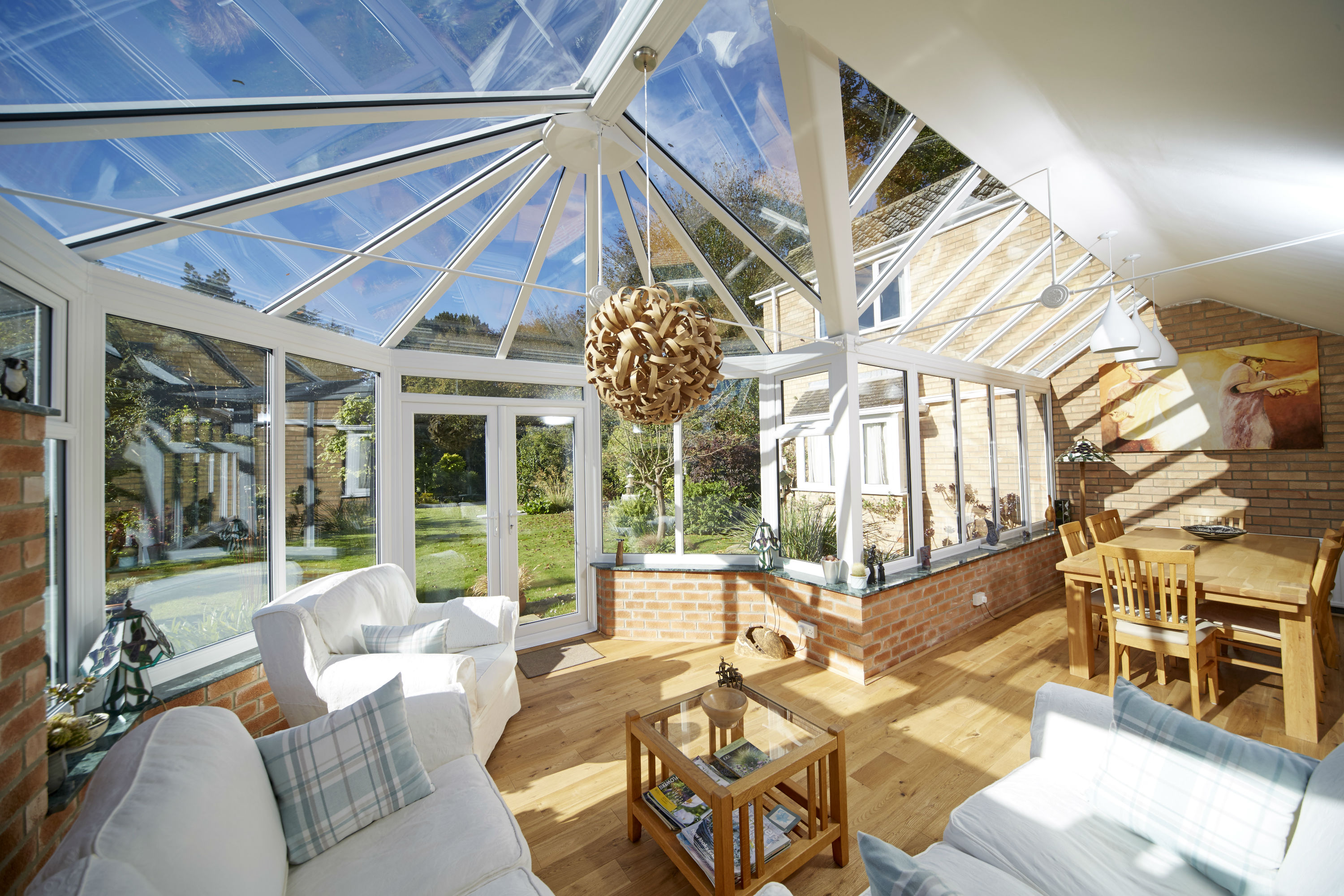 5 tips to keep your self-cleaning glass in top condition
Don't pressure wash the glass or you could risk removing or damaging the active coating.
Never use abrasive materials – including scouring pads, rubber squeegees, wire wool, metal scrapers or stripping blades etc.
Avoid using cream cleaners, window cleaner sprays and anti-mist agents – they may harm the specialist surface.
Steer clear of chemical-based cleaning products – they can leave a film on the special coating and prevent it from working.
Any other repairs or maintenance must be carried out by a qualified self-cleaning class installer.
Our Warranty Promise – Issues & Repairs
All EYG products are protected by a comprehensive 'repair or replace' warranty.
Should you suffer a problem because of a manufacturing fault or general everyday use, we will aim to resolve it promptly.
If we fitted your product in the last six months, call 0800 181888 and ask our 'Installations team' to book a return visit – FREE under your EYG warranty.

For repairs to an installation carried out by EYG more than six months ago, call 0800 181888 and arrange for our 'Service team' to resolve the issue.

EYG warranty benefits:
10-year warranty applies from initial date of installation
5-year warranty for foiled, coloured, woodgrain products
5-year warranty for all gold or chrome hardware
Complete cover for both the product and any parts used
Mechanics of all multi-point security systems included
Transferrable – warranty is against EYG products not the purchaser