The ULTIMATE guide to replacement windows
1st May 2019
Choosing replacement windows shouldn't be a complicated affair.
If you're thinking of replacing your windows, this guide will give you the lowdown on all the things to consider (and the impact on price) so you can make an informed decision about your investment.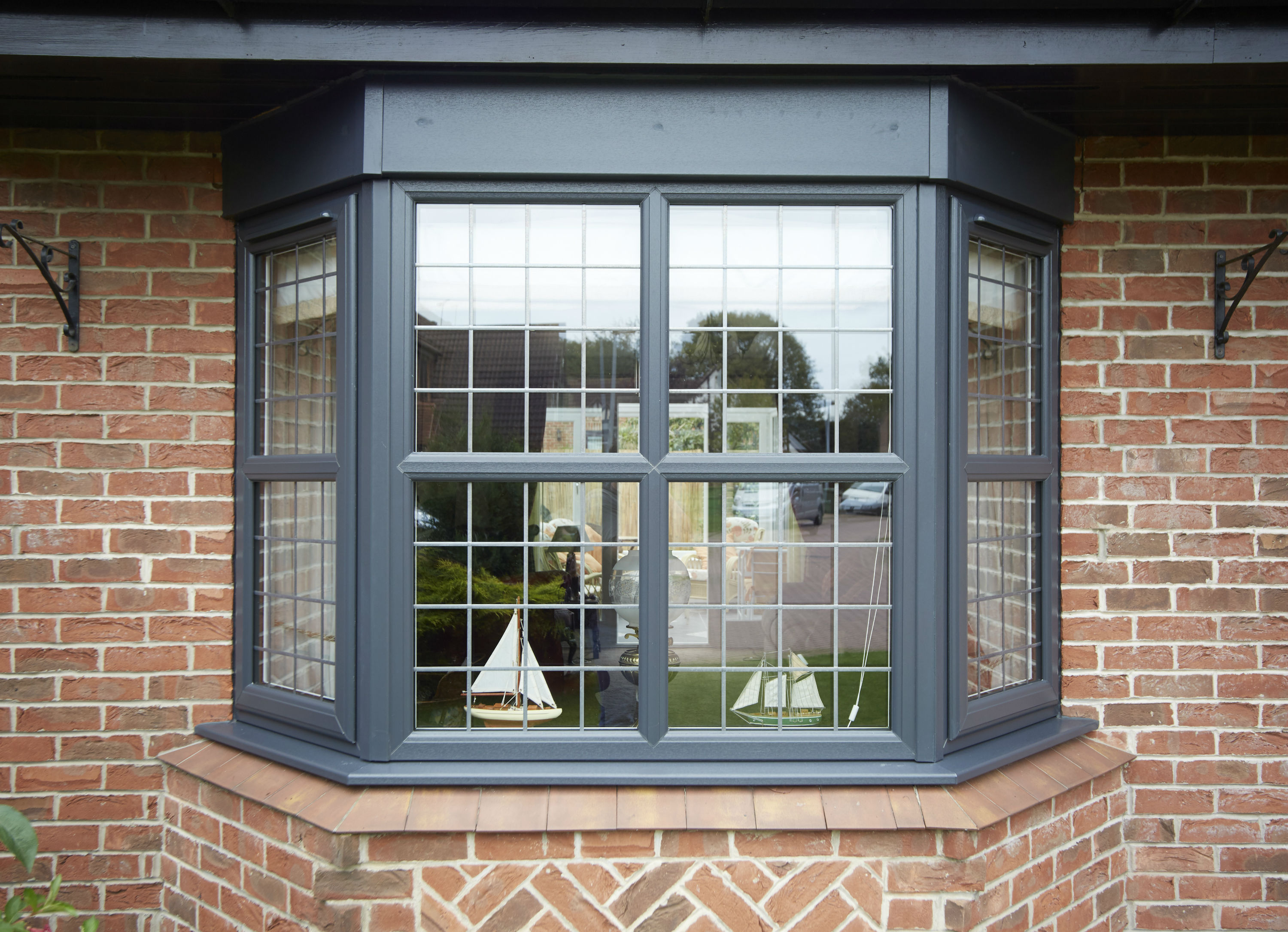 5 tell-tale signs that you need new windows
1. You can hear external noise – a sure sign the seals are broken.
2. They won't open or shut properly – older windows lack functionality.
3. Condensation on inside – moisture and damp can cause serious damage.
4. Room feels draughty – heat loss may lead to higher energy bills.
5. Brittle appearance – suggests frames have deteriorated.
The 3 main materials you can choose
Before buying replacement windows, it's important to know as much as possible about the material they're made from.
As a general rule of thumb, material costs usually increase according to the order in which they are listed below.
uPVC: EYG's low-maintenance windows are UK-manufactured in our own production facility and built to last.
Aluminium: Robust and resistant to rust, these powder-coated frames offer a stylish modern finish in more than 200 RAL colours.
Wood: All timber is sustainably-sourced and can be finished in almost any colour you can imagine.

Why the age and appearance of your property matters
Whether your home is modern or traditional, the type of replacement windows you choose will affect its appearance.
Look at neighbouring homes and take into account your property's age and style before making your final decision.
If you find a replacement window style which complements your home's design, you could increase its value and saleability.
If you have a suitable budget, it makes sense to replace all your windows at the same time as this will create a uniformed appearance.
To comply with building regulations, all new replacement windows must be at least double glazed - unless you live in a 'listed' property or conservation area. If this is the case, it is now possible to install modern UPVC windows which will be approved by your local council.
Read our 'How to replace sash windows with UPVC windows in a conservation area' guide!
If you're unsure which replacement window type is best for you, here's a brief overview of our six most popular styles…
Casement Windows: Quite traditional and should suit most standard UK homes.
Flush Casement Windows: Add a touch of charm and are perfect for period properties (pictured above).
Sliding Sash Windows: Look like traditional sashes, but are highly energy efficient and perfectly for homes where character is essential.
Tilt and Turn Windows: Contemporary and functional, especially for easy cleaning.
Coloured uPVC Windows: A striking, contemporary way to add touch of class.
Aluminium Windows: Sleek, eye-catching and suitable for modern or bespoke builds.

The 8 main types of glass you can choose
Don't be fooled into thinking that all new replacement windows are equal. They're not.
At EYG, we fit A-rated glass as standard across our entire product range – to ensure we provide excellent energy efficiency.
Triple glazing obviously offers the highest levels of sound and heat insulation. However, as you'd expect, this glass is more expensive.
Replacing single-glazed windows with new double-glazing is an upgrade that's well worth the investment.
If you are considering triple glazing, weigh up whether the higher upfront cost will be offset by greater energy savings in the long term.
If required, you can also choose from all of the following types of glass…
Annealed or Float Glass: The most common and cost-effective option for double glazing.
Toughened or Tempered Glass: Shatters into crystals rather than shards when broken.
Laminated Glass: Improves safety and security by preventing shattering.
Coated Glass: Lets natural sunlight in after filtering it to reduce glare.
Tinted or Coated Glass: Keeps out excess sunlight and radiation heat.
Noise-reducing Glass: Ideal way to reduce unwanted sounds if you live in noisy area.
Self-cleaning Glass: Prevents the build-up of dirt and water stains.
Decorative Glass: Available in many different textures, designs and colours.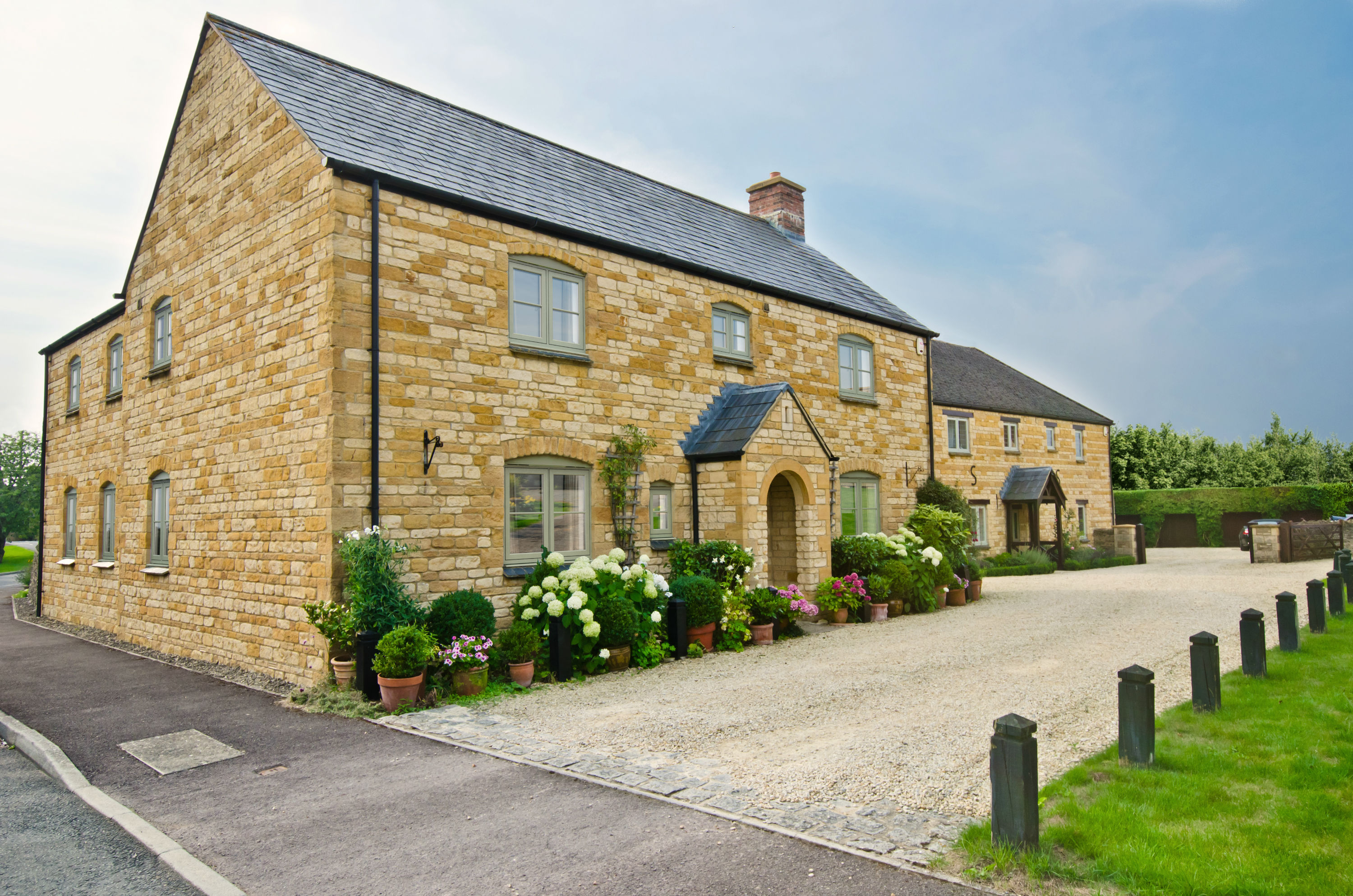 Finish your frames in more than 200 colours
Homeowners are now savvier than ever about exterior and interior design, fuelled by the popularity of TV programmes like Grand Designs.
As a result, they possess tonnes of knowledge about how the use of colour can enhance or complement the overall appearance.
When weighing up which replacement windows to install, it pays to think carefully about the impact colour will have on your final finish.
In terms of price, standard colours (such as white uPVC or grey for aluminium) are usually the most cost-effective option.
Should you require a more striking shade or something completely bespoke, we do offer more than 200 RAL colours to choose from.
As you'd expect, some of these are more expensive than others. But, in our experience, discerning homeowners are usually willing to pay that little bit more to achieve their desired look.
The 6 main factors which will impact on price
As you'd expect, replacement window costs vary greatly.
The more replacement windows you need, the more your project will cost.
The bigger the window, the higher the price.
All of the following factors will influence the final price:
Material – uPVC, aluminium or timber
Size – 700mm x 1200mm and 1800mm x 1200mm are common
Style – casement, sash, fixed, tilt & turn etc
Glazing – single, double or triple
Openings – how many & what kind
Installation costs – vary by location and access
In our experience, the best way to obtain the most accurate price is to arrange for a window expert to visit to your property.
Homeowners are often pleasantly surprised by the promotional discounts and deals which are available from EYG. You may also be able to further negotiate on the price if you are fitting multiple windows.
To make an appointment, please leave your details or call 0800 181888 now!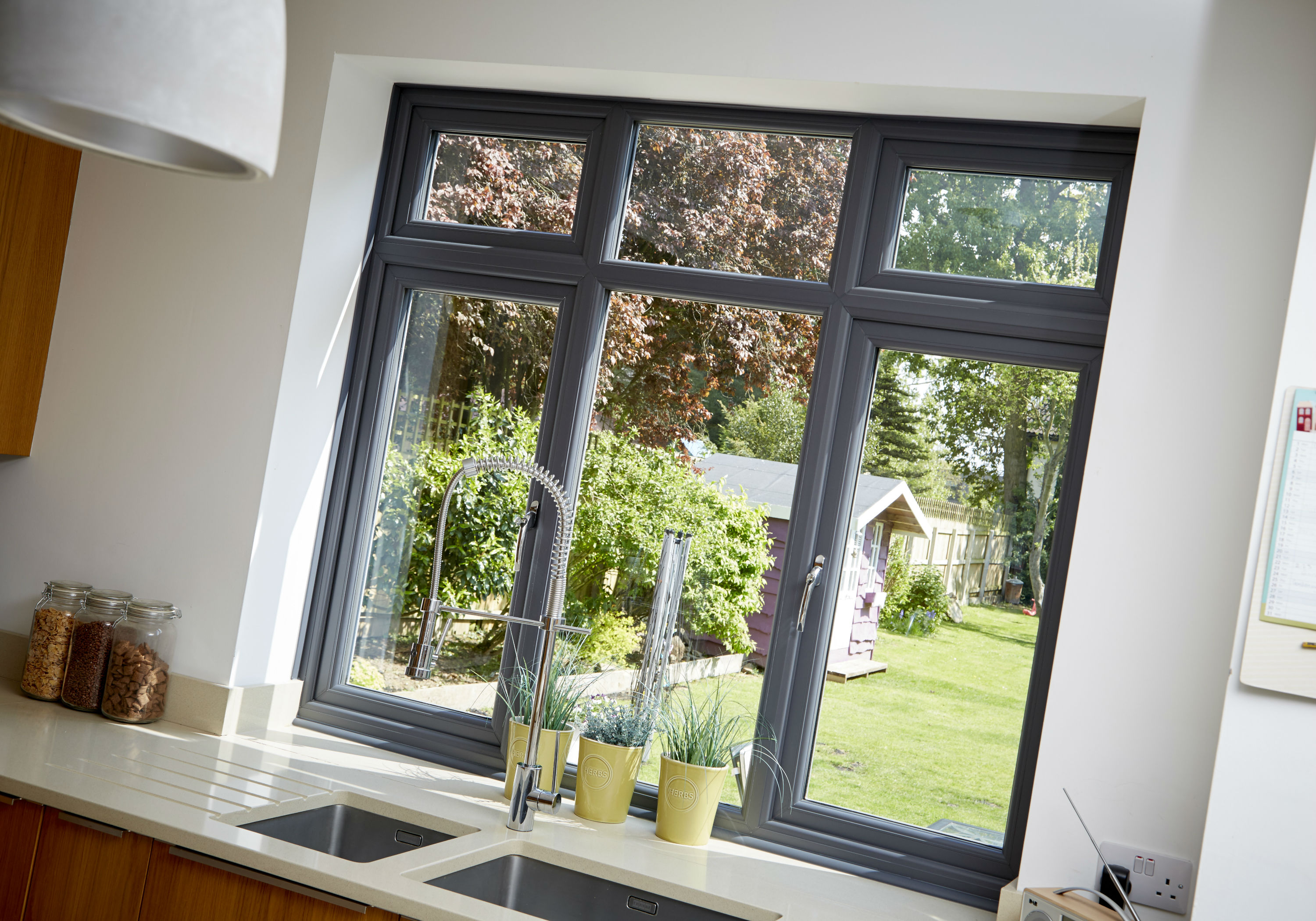 Think carefully before choosing your window fitters
Although most homeowners don't realise it, the cost of buying your windows and fitting them should be considered as two completely separate things.
Not surprisingly, fitting costs do vary. Sometimes this can depend on your window style and any access issues, such as whether scaffolding may be needed, and possibly variations in regional labour costs.
As any sensible homeowner will already know, it's always advisable to get three quotes before carrying out any home improvement project. This usually allows you to get a feel for the market rate and help you set a suitable budget.
At EYG, the price you pay includes fitting, VAT and the cost of taking your old windows away to be recycled – which helps the environment by reducing your carbon footprint.
It also includes a ten-year 'repair or replace' warranty so you can invest with complete peace of mind. Should any issues arise, we'll fix it promptly and without any fuss.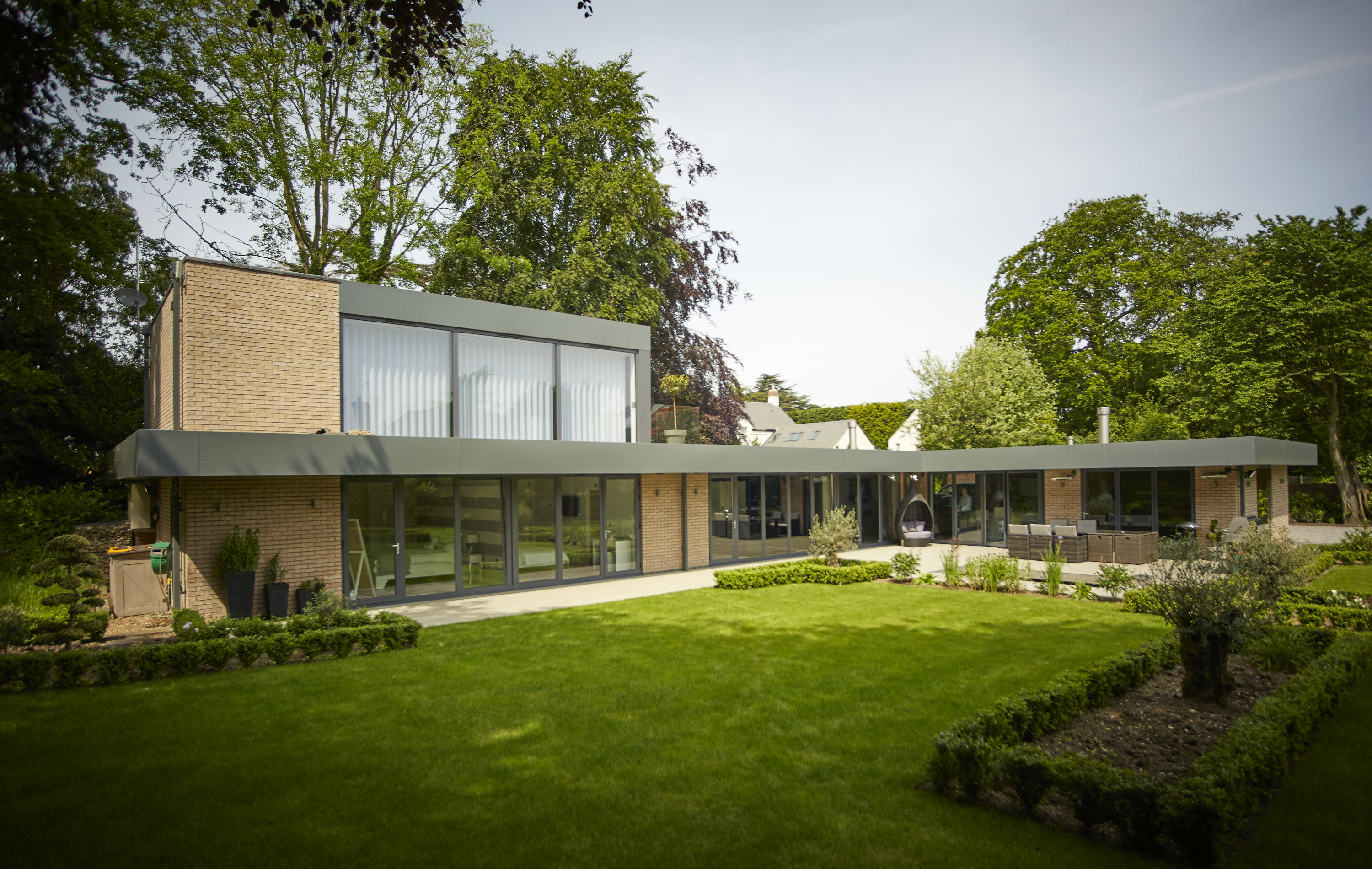 Conclusion - Take your time and invest with confidence
As outlined in detail above, there are a number of things to bear in mind when replacing your windows.
Once you've settled on a suitable style, apply common sense and shop around until you find a reputable company to carry out the installation.
At EYG, we encourage people to tell their friends and family about the work we do and the majority of projects we're appointed to come from recommendations.
If you do get a quote directly from a window fitter, ask if it includes the cost of the windows, the cost of fitting them and VAT.
Be wary of fitters who offer to knock the VAT off if you pay with cash. Tax avoidance is illegal and can land you in big trouble. An offer like this is also not a great indication that the person you'll be dealing with is honest or trustworthy. Should there be a dispute or problem with the works, you might not be in a very strong position to negotiate a suitable resolution.
If you don't feel confident or comfortable during the design and quotation process, don't feel pressured into making an immediate decision.
In our experience, updating your home with replacement windows usually proves to be a shrewd investment as you'll often notice your home is warmer, quieter and cosier almost immediately.
Should you need some expert advice before making your final decision, please get in touch or call 0800 181 888 – we'll be happy to visit your home and provide a free, no-obligation quote.