How to replace sash windows with UPVC windows in conservation areas
5th June 2018
Conservation areas (and their very strict planning laws) exist to preserve the historic or architectural identity of an area.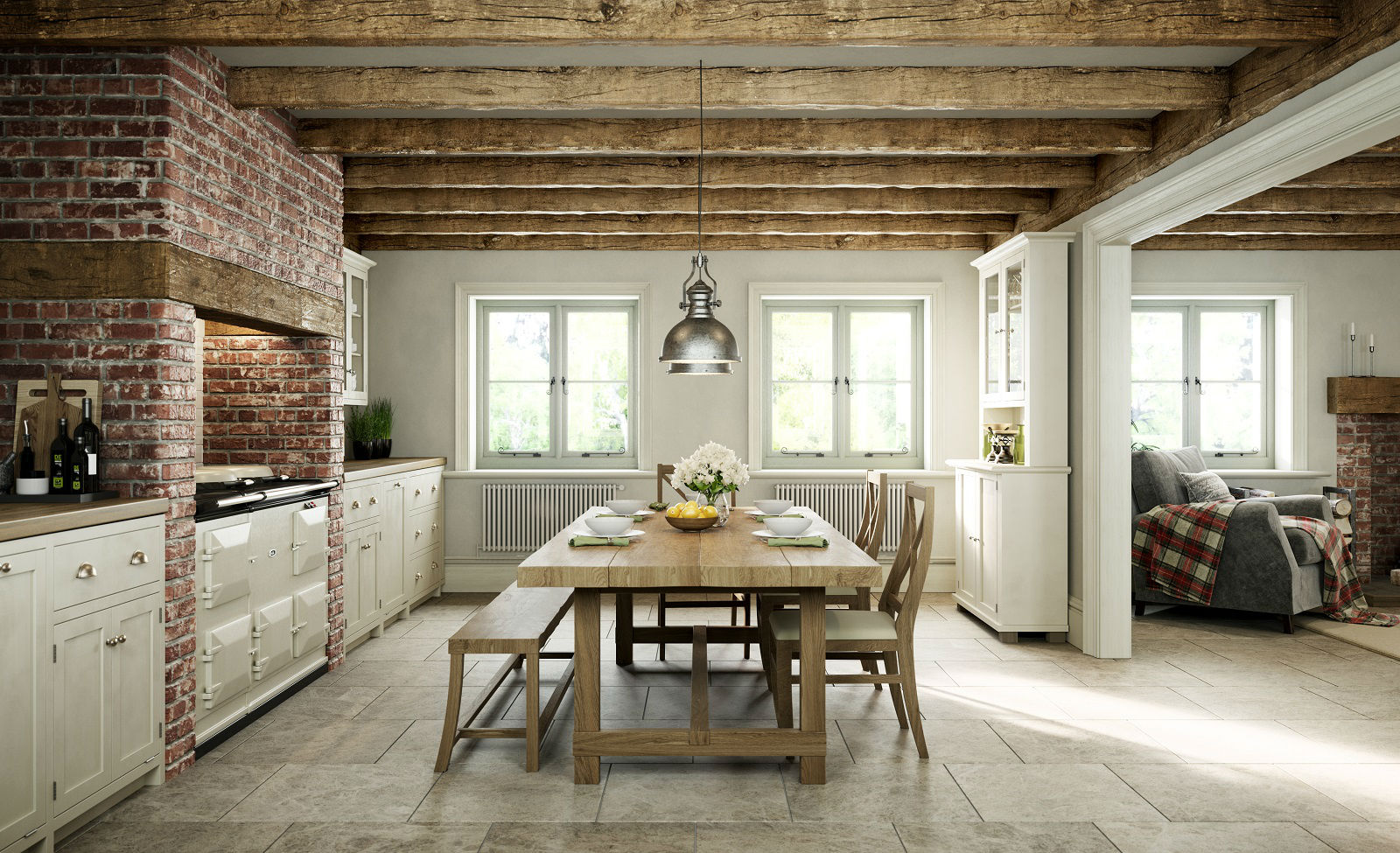 There are just over 9,000 conservation areas across the UK, ranging from historic town centres and residential streets to vast areas of distinctive rural landscape.
Every conservation area is designated by the local authority, which can control and limit any developments within them. This can include the installation of satellite dishes, felling trees, the replacement of windows and any new building work. The reason for this is to preserve the area's original character and prevent 'undesirable changes' having a detrimental effect on its aesthetics and the value of its properties.
If your house lies in an area like this, you must ensure its appearance from the street (doors, windows and brickwork etc.) remains consistent in the future. Should you want to repair or replace any sash windows in a conservation area, you may need to apply for planning permission before carrying out improvements.
Thankfully, it is now possible to fit modern uPVC windows in a conservation area (although you might need to jump through a few hoops) as this in-depth guide will aim to explain in detail.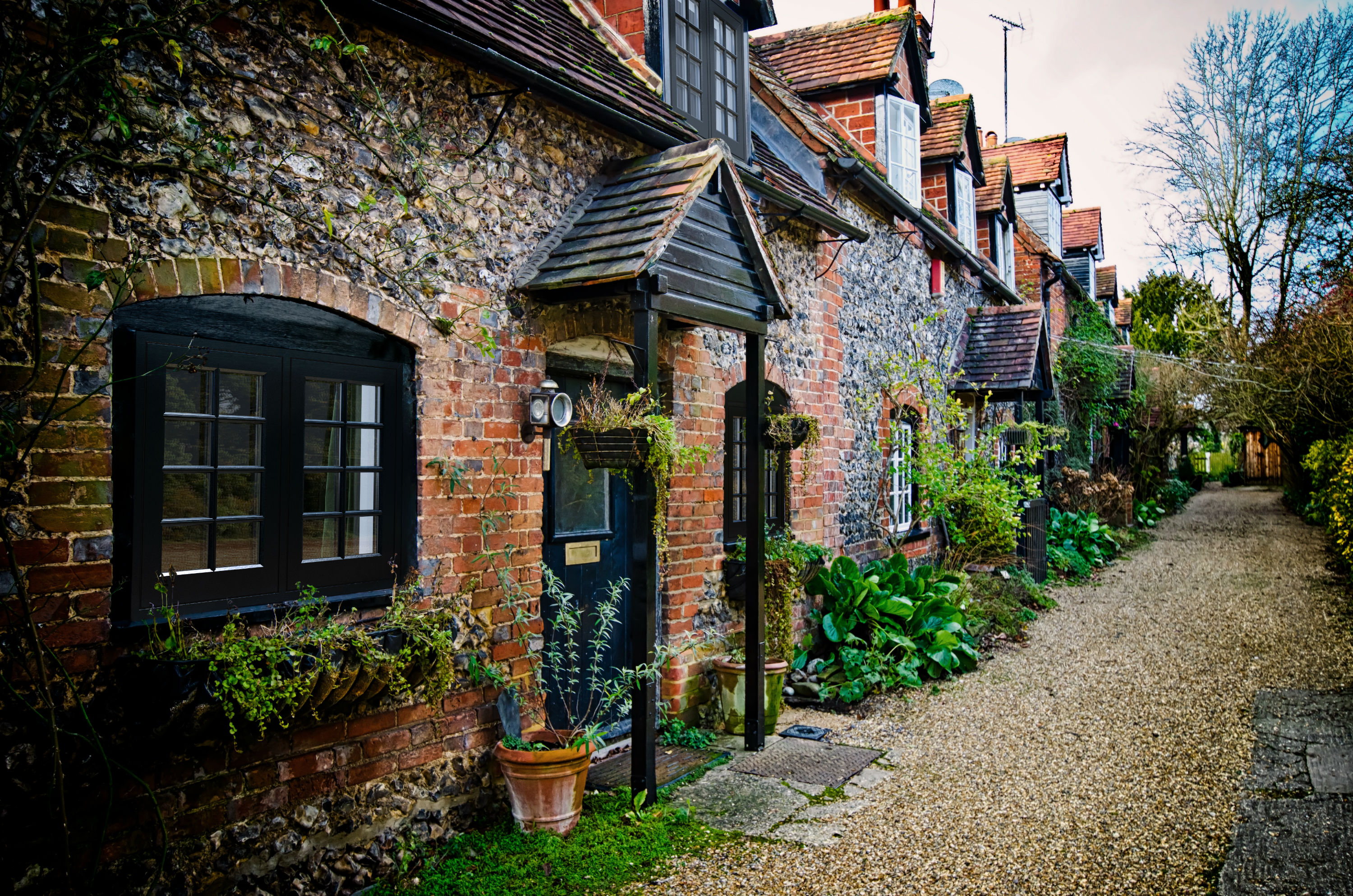 The importance of windows on period properties
If you live in a conservation area and the original timber windows of your home need to be replaced, you must not take the decision lightly.
Windows are one of the most important design features of any building and 'unsympathetic' replacements can ruin the appearance of period properties.
Even the smallest change can have a significant effect. That's why planning authorities pay great attention to detail when considering the appearance of a window and its appropriateness for a conservation area.
Factors they take into account may include:
Position of the window within its opening
Proportions of the sashes
Thickness and profile of glazing bars and rails
Arrangement of any openings
Construction of the joints
Material used for the frame
Thickness and profile of the glass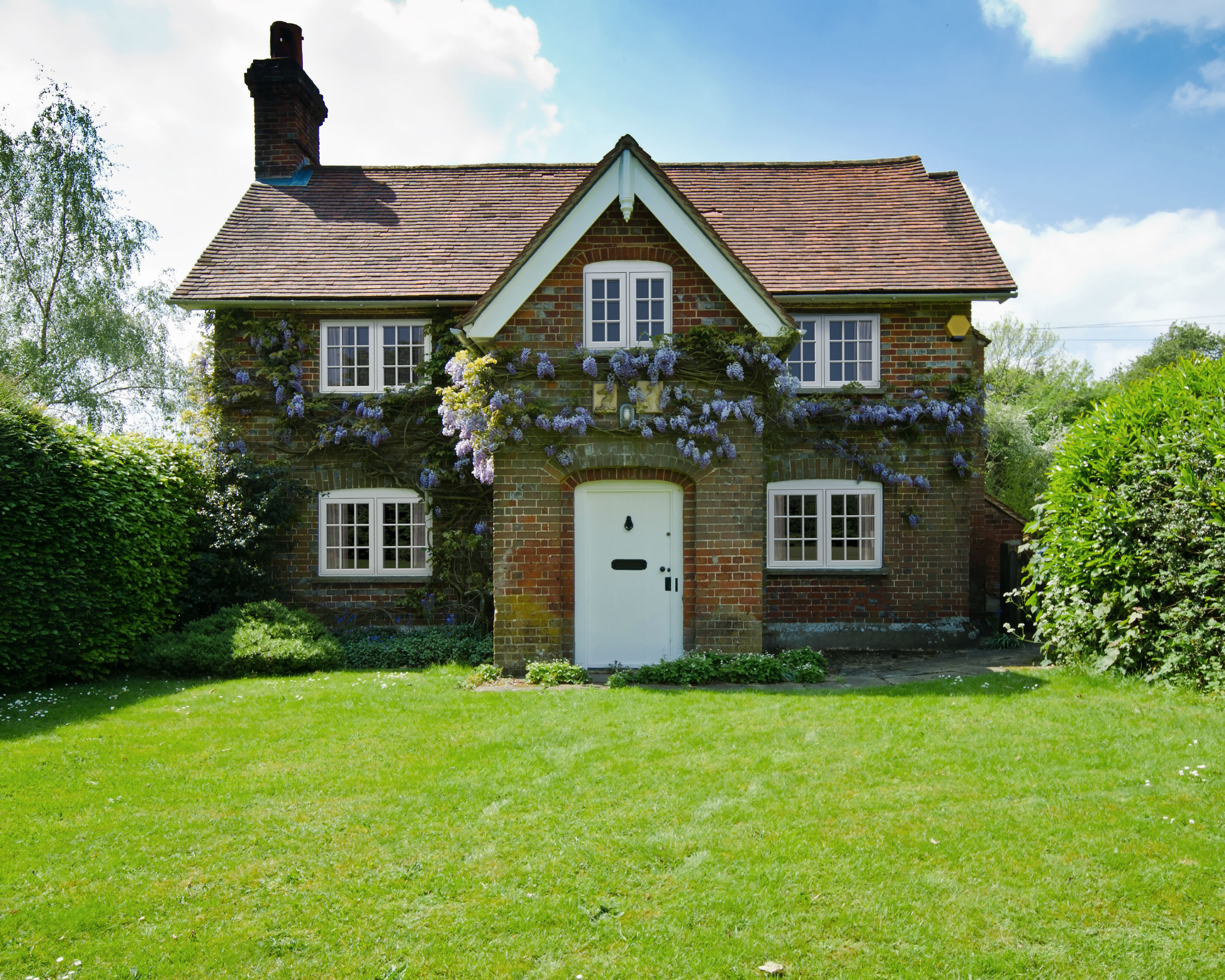 Can I fit uPVC windows in a conservation area?
Traditionally, timber sash windows are the preferred choice in conservation areas because of their unique character. They can also improve the value of a period property and make it more desirable.
But if you want to replace them with energy-efficient uPVC sash windows, you are allowed to do so – as long as their appearance is not considerably different from the original design.
Some period property owners are, understandably, reluctant to replace timber windows with UPVC because they are scared of losing the character from their house. However, the unmistakable charm you could only previously get from wooden windows can now be achieved using impeccably-finished uPVC.
Featuring beautiful Georgian bars with finely-shaped profiles which are encapsulated into the window for a nice 3D appearance inside and out, they also boast nice original-looking globe claw handles, a deep bottom rail and a stylish shaped run-through sash horn. These tiny little details mean they're undistinguishable from genuine timber. They're also far more thermally efficient and won't need to be painted every few years.
Interestingly, uPVC sash windows can be up to 70% cheaper to make and install than timber alternatives (depending on the size required).
The fact they comply with Article 4 of the Permitted Development Rights act – which details the dimensions and how windows should look, rather than the type of material they must be made from – has seen them installed in conservation areas throughout the UK.
Although these conservation grade UPVC windows are respected by planning officials and very rarely rejected, we would always advise gaining approval from your local conservation authority before beginning any work.

Gaining planning permission for UPVC windows in a conservation area
Before replacing windows in a conservation area, it's important to liaise with the local Planning Authority and Building Control.
Don't do anything until you have advised them of ALL your plans.
If the local planning authority has enforced an Article 4 direction, a planning application may be required for each replacement window because it cannot be done under 'permitted development' in the usual way.
Be warned, it could take weeks (or months) before a decision is made about whether you can replace your windows.
Be patient and plan ahead. But NEVER start work unless you have obtained any planning permission or building consent in writing.
If you do, the worst-case scenario could mean you're asked to remove any work that's been carried out and restore the property to its original state.
Should you need to make a planning application, this is straightforward and can be completed online. A reputable installer should be able to submit plans on your behalf, if required.
Having gained years of experience working with local authorities and installing UPVC windows in conservation areas, this is a service we offer here at EYG.
In most cases, the local authority will approve plans to replace a window if the new one is more energy efficient and in keeping with the area's character.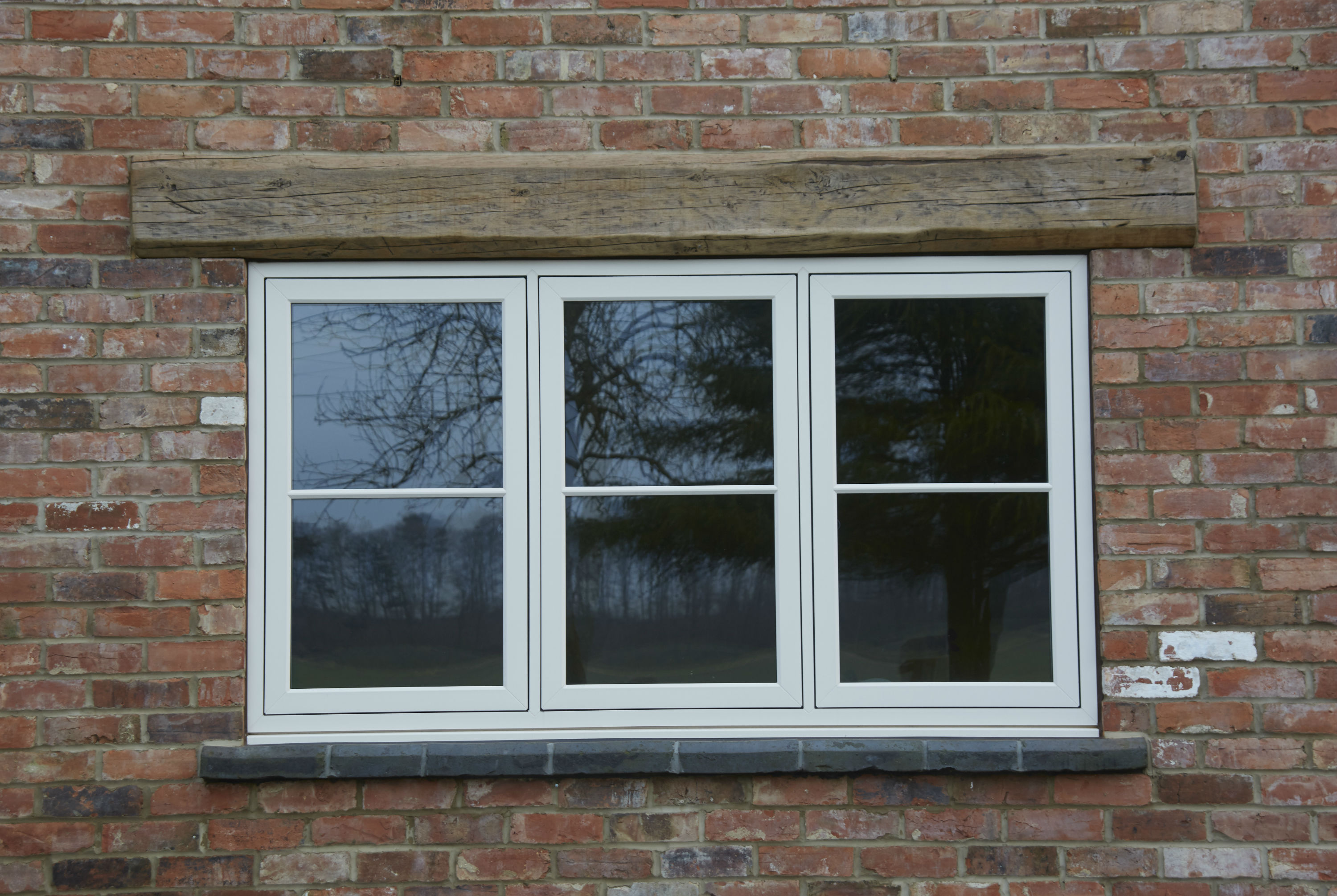 Plan your project carefully to achieve the best results
As outlined in detail above, replacing sash windows with a modern UPVC alternative is achievable if you live in a conservation area.
You may have to jump through a few hoops to secure building consent or planning permission, but you'll be rewarded with a home which is warmer and more energy efficient. Not to mention a stunning exterior.
Despite these obvious benefits, don't rule out repairing your windows. In some cases, this may be the cheapest and easiest solution. As long as you do not change the colour, material or glazing, it shouldn't require any form of consent from the local authorities.
If you do not want to replace your original timber windows (and they're in a good state of repair), secondary glazing may be an alternative that's worth considering. This involves installing an unobtrusive 'second window' behind the existing windows inside your home. You will not need permission to fit this because it does not affect your property's external appearance.
Unfortunately, some timber windows are beyond repair. If this is the case, they will need to be replaced. Should this be the best option for you, aim to replicate the exact design of your existing windows as this will give you the best chance of gaining local planning approval.
Conservation areas play an important role in protecting our nation's heritage. But with some careful consideration and planning, they don't have to prove problematic when carrying out home improvements.
If you have any further questions about fitting UPVC windows in conservation areas, please get in touch or call 0800 181 888 for professional advice.