Autumn cleaning checklist - it's the perfect time to clean and de-clutter
12th October 2020
The colder weather is nearing, we are spending WAY too much time indoors, so it is a perfect time to get started on your Autumn cleaning checklist.
We are all aware of the big Spring clean, but giving your home a deep clean ahead of Autumn is also now a 'thing'. The change of season makes us want to nestle down, giving everything a good clean before Christmas, helps us to get organised before life gets too hectic with seasonal planning.
Here is your Autumn cleaning checklist, make sure your home is in order, ready for you to cosy up in as the leaves start to change.
Autumn cleaning checklist
1. Clean your windows - Choose a sunny October day and throw all the windows open to ensure everywhere is well ventilated, this also prevents bacteria and mould building. Clean all the interior and exterior windowsills, a mild cream cleaner can be used to remove any marks and then wash it off with clean water using a soft cloth or sponge. After drying, a furniture polish may be used for final polishing. Read our 'How to clean uPVC window blog' for more tips!
2. Cover/pack away all garden furniture - Stack up the furniture and shift it under a shelter or protected area. For best protection it can be kept in a store room or garage. If you need to store your furniture outside, we recommend you cover your rattan furniture to protect it from the elements. Get covers or a large sheet of plastic for your furniture.


3. Tops and bottoms – This is what my Mum calls cleaning skirting boards and dusting the cobwebs off coving/ceilings. Dust both areas, then wash the skirting down with warm soapy water, any tough stains use white wine vinegar diluted in warm water to tackle them.
4. Beds – Strip the bedding and wash, give the mattresses a good hoover, sprinkle baking soda all over the entire mattress, hoover again and flip the mattress. When you re-make the bed put on the winter duvet and cosy blankets.

5. Get all 'Hygge' - Hygge is a Danish word that can be best described as enjoying life's simple pleasures. It was created as a concept and lifestyle by the Danish in the 18th century and is now a fundamental part of their culture. The main idea of hygge décor is to create a peaceful, serene space that is free of clutter, basically an excuse to get ALL your candles out, buy even more candles and have the snuggest blanket in every room. Choose autumnal-themed soft furnishings or go with brighter colours to offset the drabness of outside. And instead of buying new cushions, just invest in cushion covers so you can easily switch up the look.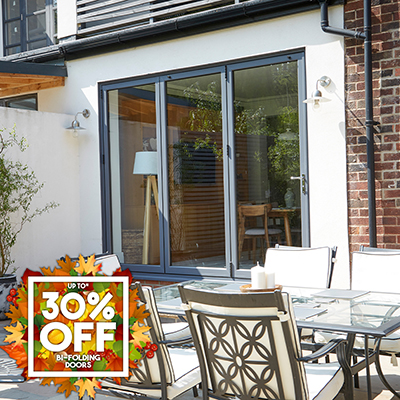 6. Check your boiler - Get a Gas Safe registered engineer to check for leaks and issues, a full service can help ensure your boiler and central heating system are running as smoothly and efficiently as possible. This will avoid nasty shocks later down the line as winter rolls around.
7. Clean your gutters - A home's gutter system controls the flow of rainwater from the rooflines. Determine if gutters should be replaced, repaired or cleaned. If they need replacing EYG can help with that, check out our Guttering page
When possible, avoid cleaning gutters after it has rained. Allowing a few dry days before cleaning your gutters will allow the debris to dry out, making the chore much easier. Use a step ladder on solid level ground whenever possible, never climb above the second to last step/rung, for two-story homes, use an extension ladder. Remove and clean the downspout strainer. Clear large debris such as leaves and twigs by hand. After most of the debris is removed, flush the remaining bits and dirt from the gutter with a garden hose.
That's it! 7 steps to Autumn clean house heaven :-)