Plan your next home improvement with us during lockdown and get an EXTRA 10% OFF all EYG products
4th May 2020
At EYG we recognise these are challenging times for all – and home comforts have never felt more important than they do right now.

That is why we are rewarding those who choose us for their next home improvement project by providing a discount code to ALL who make enquires about our products during the lockdown period.
Call our team to discuss an installation at your home and you will be given a voucher – providing an EXTRA 10% off (on top of all sales offers) – which will remain valid for six months after lockdown is lifted, and be implemented when orders are confirmed.
All this time following the Government's guidance to 'Stay Home, Stay Safe' may well have helped you identify some areas around the house that need an upgrade – or perhaps left you dreaming of something bigger.


Here's a quick summary of a few products that you could use your EYG discount on;
1) Front and back doors – A simple transformation which can give your home greater kerb appeal but also crucially add security and improve energy efficiency to lower bills. Our Composite Doors are hugely popular as they available in a wide variety of colours and designs and are packed with security features.
2) Windows – At EYG we've been the leading choice for windows for almost 50 years so there's not a style, material or colour we can't provide. From traditional bay and casement windows for period properties to modern aluminium for newer homes, our team will find the perfect option for you.
3) Fascia, Soffits and Gutters – OK, so not the most exciting of home improvements, but one of the most important in terms of overall long-term care for your home, protecting it from all weather damage. As part of the new product range EYG now offers decorative trims that can be used to enhance the look of a property.
4) Aluminium Bi-fold doors – A hugely popular product and one which many choose to open up their living space and better connect with their garden. Ideal in the Spring and Summer as they ensure a seamless transition from inside to outside. They can create stunning, large openings and are smooth and easy to operate. They also flood homes with sunlight in colder months.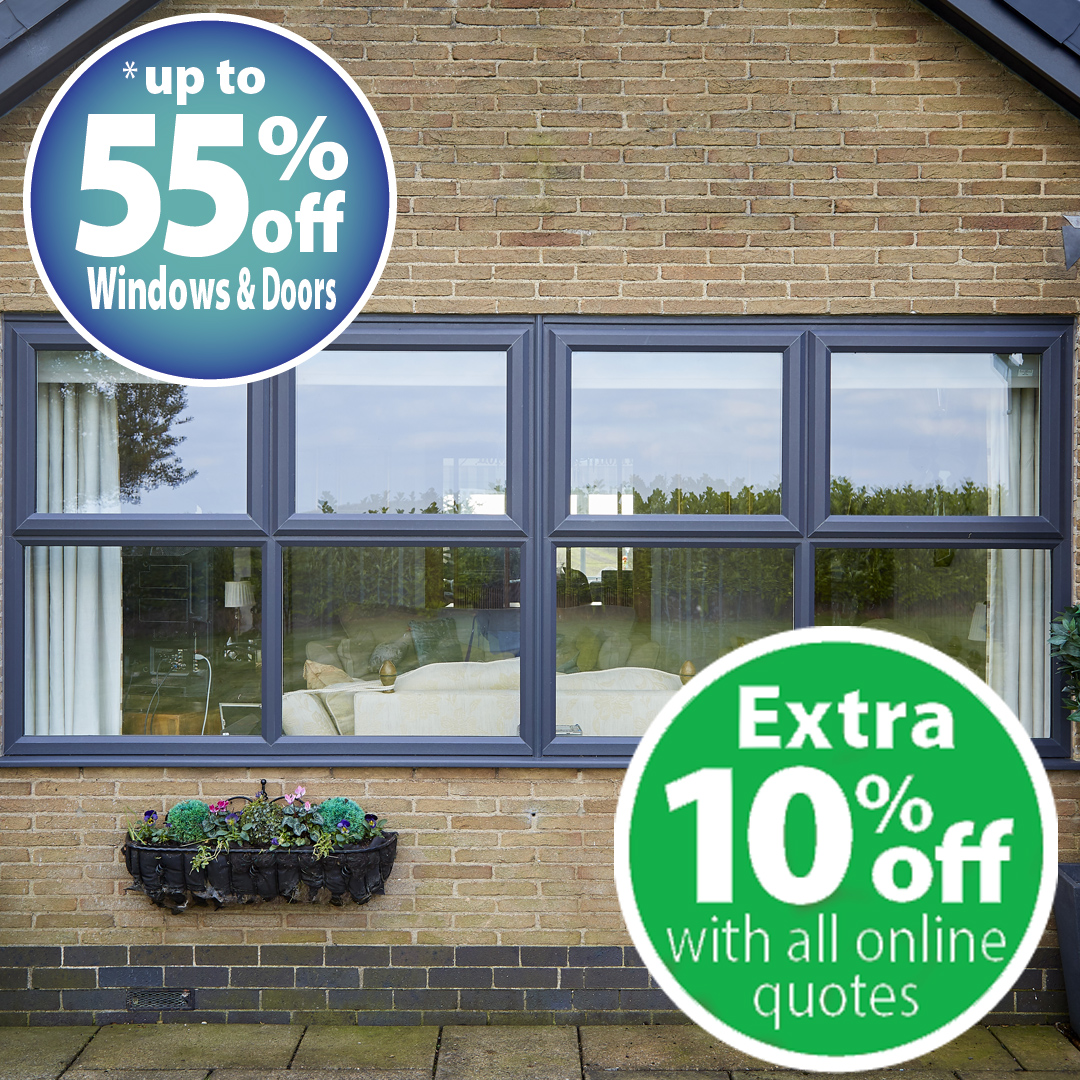 5) Skypods and roof lanterns – Let much more light into your home with a stunning glass roof – ideal for both conservatories and extensions. Both of these stylish products provide stunning focal points and flood properties with natural light, whilst also having excellent energy performance.
6) Replacement conservatory roof – A much lower cost than replacing an old conservatory, but an option which will give you a conservatory which feels almost brand new. Choose from fully tiled with roof lights to a mix of tiled and full glass panels. Our hybrids combine insulated aluminium and glass panels, giving a stunning finish inside and out.
7) Garage conversion – Has your garage just become cluttered with things you don't really need and could it be put to much better use? A garage conversion is a relatively cheap and easy solution if you want to gain a considerable amount of living space, office or perhaps even a home leisure area and gym? Most garage conversions don't require planning permission either.
8) Add an extension - Adding a home extension is the most popular way for families to gain valuable extra living space without the stress of moving, with our huge range of conservatory styles and modern orangeries being hugely popular. Our team at EYG takes care of everything - from design and planning to installation, helping you make a stunning addition to your home.
As we've all seen in recent weeks, in difficult times, your home is the safest place to be – so it makes sense to look after it.
REASONS TO CHOOSE EYG


· We're in our 50th year of trading and are an established, long-trusted business
· No deposits are required and you can pay nothing for 12 months
· Our products come with 10-year warrantees – giving you peace of mind
· Our offers – up to 55% off some products and an EXTRA 10% Lockdown discount