World War Two Veteran thanks EYG for five-star service after attack on home
31st March 2020
EYG are delighted to have been given a five-star review by a World War Two veteran who turned to our team for help after vandals smashed his kitchen window.
Brain Archibald has thanked the EYG staff – from our reception team to managers and fitters – for their 'help and kindness' when replacing his window on the very same day, ensuring his house was safe and secure once again.
Mr Archibald called into our EYG Trade reception looking for help following the attack on his home, having previously had windows installed by our teams some five years earlier.
Trade and business development manager Tim Hotte arranged for an immediate double glazed replacement to be fitted that afternoon, and says Mr Archibald was a customer who 'brightened up the day' with his stories and pleasantries, and someone who all wanted to help.
"Mr Archibald came back to us as we had fitted the windows at his home five years earlier and he said we were very professional and helpful then," he said.
"He was obviously very concerned because his kitchen window had been smashed and he was quite scared as he felt his home had been left vulnerable given the window had been damaged. He was clearly quite shaken and worried by it.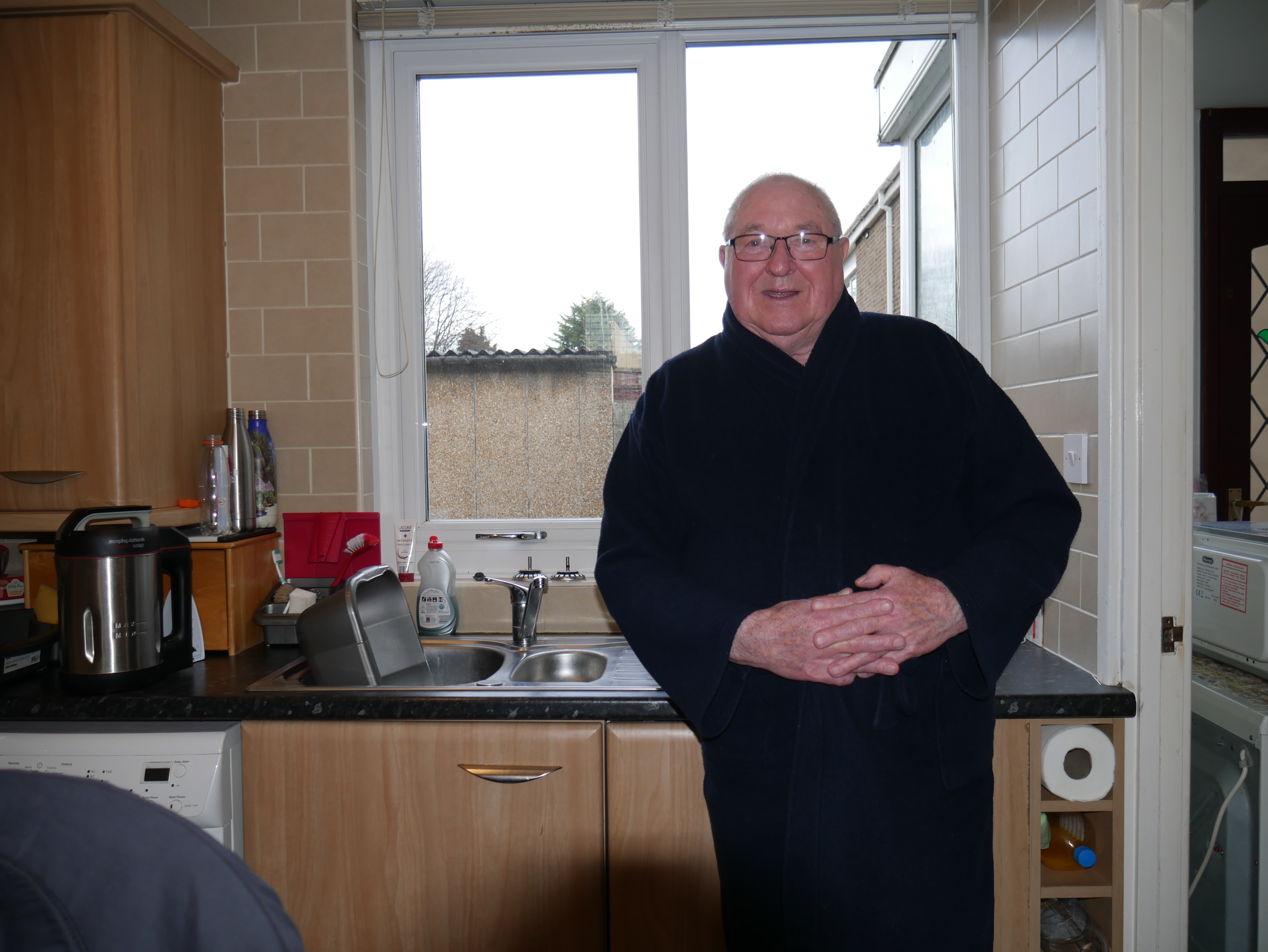 "Firstly, I was delighted that the windows we'd installed initially had done their job and prevented people from breaking in, as had appeared the intention.
"Obviously we rarely do jobs for just one small kitchen window, and given he was a valued customer of ours, and a world war veteran who did so much for others himself, we thought it was only right to replace the unit free of charge.
"He was telling us stories of how he started serving his country, illegally, when he was just 15-years'old and how he'd been held in a jail until he was of an age where he could serve.
"He went on to tell us that he had been part of a team that worked on eliminating the high ranking German officials and how he'd suffered three strokes in his life. We could have listened to his stories all day."
Leaving his five-star review on the Trust Pilot website, Mr Archibald said: "Thank you so much for all you help and kindness from all staff in reception. I was seen by Tim Hotte and his help, understanding and professional service was exceptional. "