Why you should improve, not move – say money experts
6th October 2023
Home owners are increasingly opting to stay and improve their homes rather than move – thanks to the hike in mortgage rates and soaring household bills.
Google Search Trend data from April 2022 to April 2023 found that search inquiries in home improvement projects in the UK has grown by a whopping 59%.
In addition, recent data from the Finance & Leasing Association shows a growing number of home improvement loans between January 2021 and February 2023.
Cost-effectiveness of home improvements versus moving?
While moving house can seem exciting, it is also recognised that much 'dead' money is thrown away on moving – from estate agent fees and legal expenses to stamp duty, removal services and then the added expense of home repairs or renovation to your new property in order to make it feel like home.
Alternatively, improving your existing home equates to investment which can only increase the value of your property and result in money well spent.
EYG's Sales and Marketing Director John Waugh said: "Moving house is a very costly exercise, stamp duty alone can be £25k on a family home.
"Investing that equivalent is a home extension or orangery adds square footage to a property, which adds value as property prices are calculated on square footage among other factors.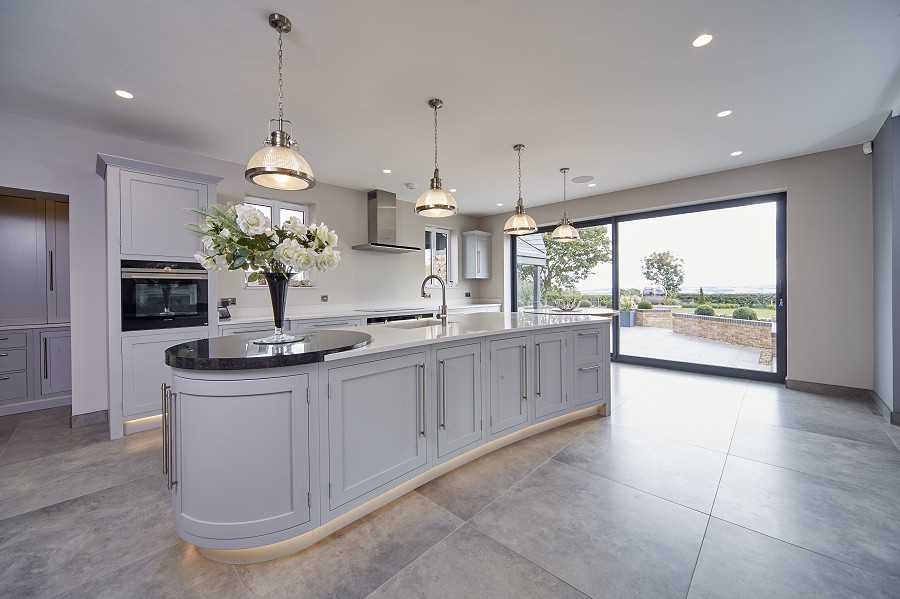 "So while the housing market is struggling, and with high interest rates and energy bills, it makes sense to improve, not move."
What other factors should you consider when thinking of moving home?
There are emotional attachments to a home which can be underestimated when families consider moving.
In a recent survey, a massive 44% of families regretted moving to their current home, citing a multitude of reasons, including being further from family and friends, being burdened with unexpected repairs, and not liking their new neighbours.
The sentimental value attached to a home often surpasses the novelty of a new house.
Moving frequently can disrupt social connections, especially for children who must adjust to new schools and make new friends.
By staying in the same community and investing in home improvements, families can maintain their social networks.
Home improvements allow you to get the home you want and need
John added: "Renovation projects can be tailored to cater to specific needs. Whether it's adding an extra room for a growing family, creating a home office space through an orangery, side extension or even a garden room, allows you to customise your home to what you need.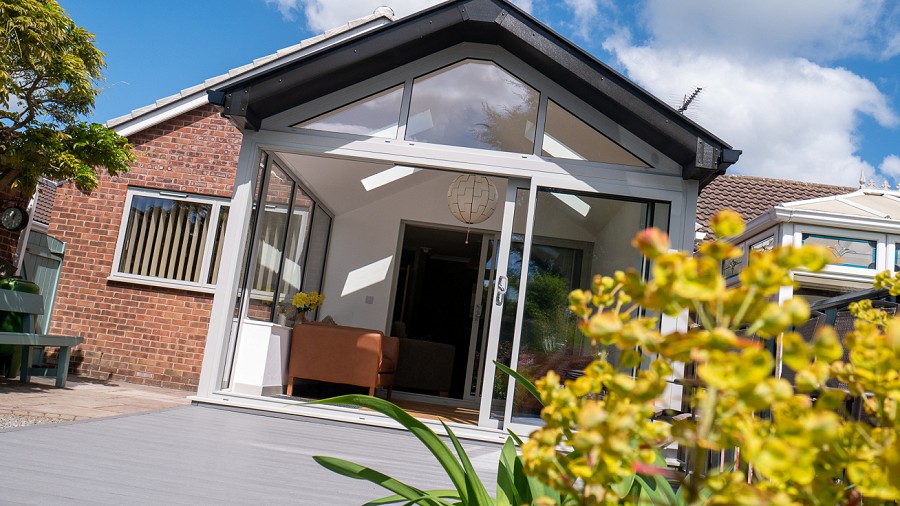 "All too often, people move house and still need to customise that property, because you don't know how you're going to use and live in that house, until you're already in it."
He added: "By choosing renovation, homeowners can transform their existing dwellings into modern and personalised spaces, preserving the memories and connections that make a house a home."
So what improvements can you make to add value and impact to your home?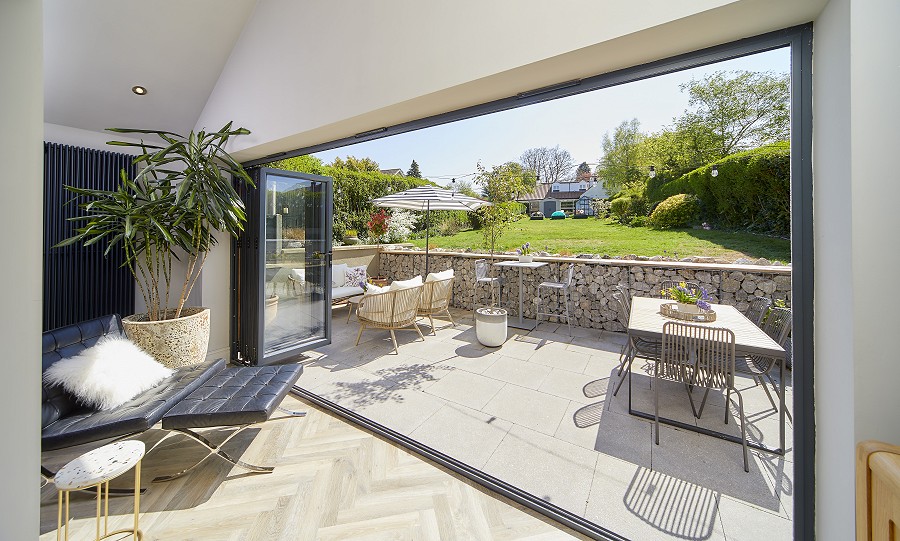 EYG's design teams give their feedback on the most impactful renovations:
1. Add an extension or orangery with a solid tiled roof. This will create a whole additional room which can be used as a kitchen, living room, dining area, or children's play room. You could also use this space as an additional bedroom, making your home more attractive to buyers in the future.
Knock through a kitchen wall and add a single-storey extension to create a large open-plan living/dining area to bring the whole family together in one large space. Roof lights or Skypod roofs will add that 'wow' factor and make the space light and bright.
If you don't have direct access from the rear of your house into your garden via feature doors, we can remove windows and install bifold/sliding patio or French doors instead. Having feature doors leading from a living room or kitchen into the garden connects the house and garden and is an aesthetically-pleasing design feature which will have you wondering how you ever managed without them!
Have a solid tiled roof retro-fit onto a conservatory – replace your polycarbonate roof with a solid insulated roof and marvel at the difference. Many home owners go a step further and remove their connecting doors. By removing that 'barrier' you create a larger more useable space. This will need checking for Building Regulations – but we take care of all of that.
Invest in a garden room – think of it an a whole extra room, just in the garden. Our garden rooms are NOT sheds, they're standalone insulated rooms which benefit from heating and electrics, and act as a separate space in which people can work, relax, exercise – whatever they like. And because they don't need planning, you get your new room within weeks of purchase.
For more information about extending your home, click here.