What are the main benefits of a composite door?
3rd December 2020
When it comes to choosing a new front or back door, homeowners usually have four main things they are looking for when speaking to our team here at EYG.

Without doubt, they want a stylish appearance, as a front door is the first impression people are given of your home.
Excellent security standards are a must, followed by good energy performance and of course, great value.
It is for these four reasons that composite doors have become our most popular range at EYG for some time, offering a super stylish appearance and maximum standards of security, with minimum worry or maintenance required.
Industry-leading standards for security performance, and great style
Our customers always put strength and security at the top of the priority list when looking asking our advice on the best front or back door.
And it is in this area our composite doors tick all the boxes, boasting a strong structural frame and hardware which makes them one of the toughest on the UK market.
Their 44mm thickness, compared to that of conventional UPVC doors at just 28mm, ensure enhanced protection for homes.
Multi-point locking systems also ensure these doors meet the highest standards of accreditation in the industry, including the PAS24 British Standard for security and Secured By Design, an official Police security initiative recognising security products which standards to drive down crime.
When it comes to style, the EYG composite door can't be beaten either.
Whether you are looking for a traditional or contemporary look, you'll be able to create exactly the door you require as they are available in more than 60 styles, in almost every colour you can think of, and with an almost endless range of glazing options.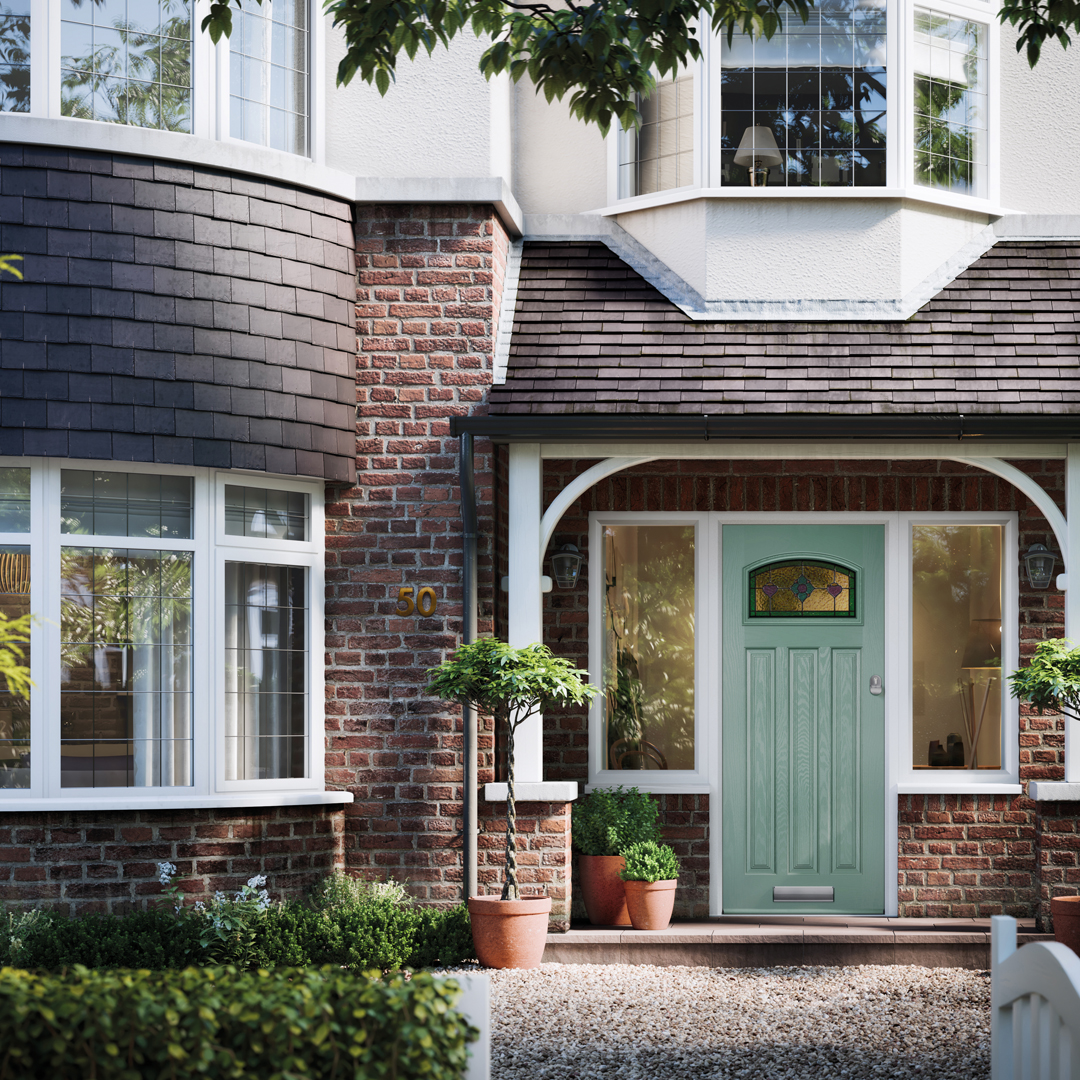 Energy efficiency and low maintenance make composite doors the ideal choice
Importantly, these doors keep the cold out and the warmth in.
They have been strenuously tested in all weathers, including against winds of up to 80 miles per hour and in simulated rain tests during which not a drop of water penetrated through, so you can rest assured that you'll be will be warm and dry for many years.
When independently tested against solid timber and timber paneled doors, they were also found to be more than 17% thermally efficient.
Using the latest glass-reinforced plastic (GRP) technology, our bespoke composite doors can resist all weathers, importantly meaning they are virtually maintenance-free, with a lifespan of at least 35 years.
That means once our fitters have installed your composite door, you can stop worrying about maintaining your home and spend more time enjoying it, knowing your door will keep the weather at bay and stay looking good for longer.
If you are in need of a new front or back door, the good news is that at EYG we are currently offering up to 55% off our doors in our Christmas Sale – offering you the chance to secure an industry-leading product at the very best price.
Give our team a call today.