What are Crittall windows and doors?
26th April 2022
Anyone following interiors accounts on Instagram will by now be familiar with 'Crittall' style windows and doors.
The style of windows has swept the UK interiors world in the past few years, with the signature black-framed grid windows featuring in the smartest of UK homes.
This original Crittall window is made from steel and is therefore expensive and has only been available to the most exclusive of postcodes.
Do Crittall windows still exist?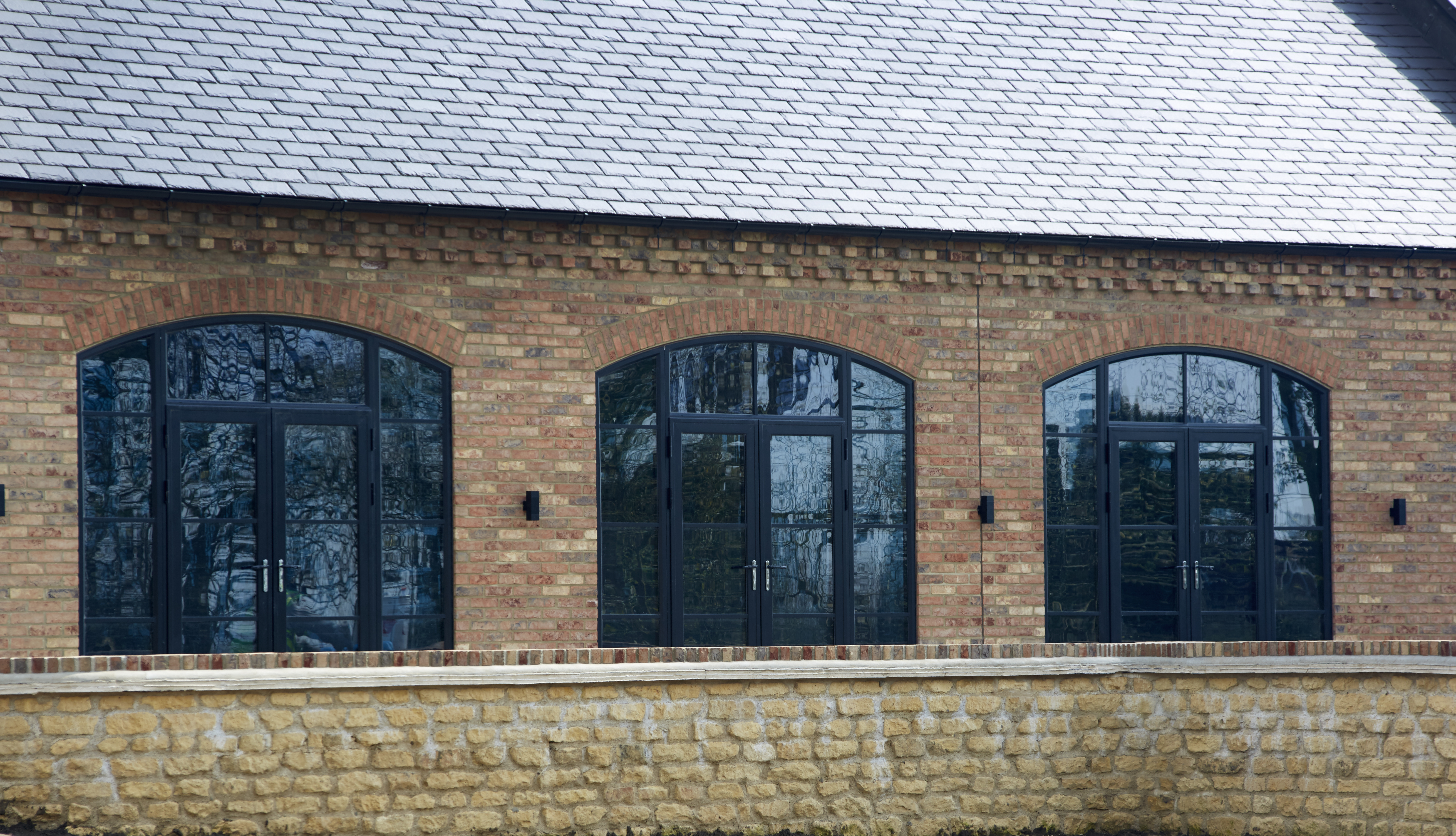 They are basically black steel framed windows in a distinctive 'grid' style.
They are still available, however they can be unaffordable for many home owners due to the high cost of the materials.
EYG has now launched its own steel-look range of UPVC or aluminium windows and doors - which are significantly cheaper than the original.

They are also double glazed, with the latest in energy efficient glass and security features.
What are Crittall windows?
If you are not sure what Crittall windows and door are, visit a recent home transformation we did.
We recently glazed a large kitchen/living room extension in this style, with large steel-look bifold doors, rear door, and various sized windows.
Owner Ellie, from east Yorkshire, was delighted with the stunning effect we created, with the black frames really standing out against the backdrop of the external white render which her extension was finished in.
She also opted for black frames on the inside, which complemented the contemporary interior of her kitchen and living room.
Ellie said: "It was EYG who suggested this style to us. We absolutely love the style and everybody comments and say they love it too."
To view Ellie's project visit our Home Transformation page.
Crittall windows reviews
Instagram content creator Mishkashoe, who has more than 215k followers, who are devoted to her home transformation hacks, bought her Crittall-style windows from EYG and recently made a reel showing them off to her fanbase. Mishkashoe, whose name is Michaela, recommended EYG's steel-look windows and doors as a cheaper alternative to Crittall, saying they saved her thousands when she was doing up her east Yorkshire home.
Read more about Michaela's home transformation project with EYG here.
Cheaper alternative to Crittall windows
Grand Designs magazine also recently devoted a full page to the iconic window and door style, noting that it was a "trending" design however, it is out of the price range of many of today's home owners.
Our steel-look range includes windows that can be made in either UPVC or aluminium and are significantly cheaper than the originals, providing a cheaper alternative to the distinctive Crittall window.
The UPVC option is the most economical but has a slightly thicker profile, whereas the aluminium is slimmer but the slightly costlier version.
EYG also manufactures front and back doors; bifold doors; modern sliding doors and French doors in the steel lookalike style, which can be made in either UPVC or aluminium.
To request a free no-obligation quote for our steel-look windows or doors click here.