The different types of conservatories
23rd March 2022
With so many different conservatory style options and various replacement conservatory roofs available on the market, it can be difficult deciding what to go for.

Conservatories have improved significantly in recent years, with old-style polycarbonate roofs being phased out in favour of more energy-efficient solid tiled conservatory roofs.
A home conservatory is still one of the most popular home improvement projects, giving home owners an extra room and more square footage without the hassle and expense of moving to a bigger property.
But with so many options it can be confusing, therefore we have produced a handy guide, based on our 50 years in the home improvements industry, to try and help make those all-important decisions a bit easier.
Conservatory styles
Edwardian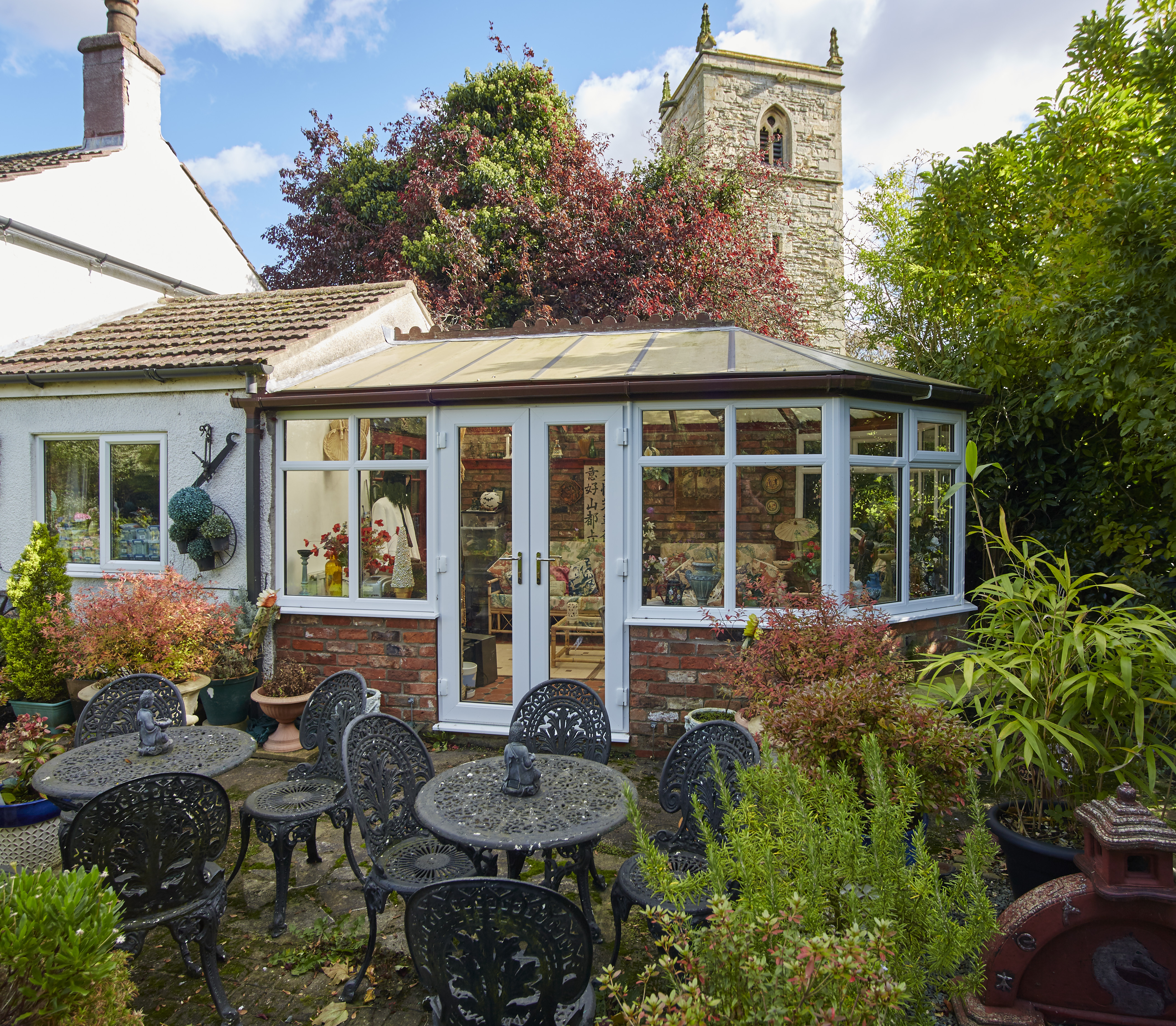 Our Edwardian conservatories in white UPVC are one of our most popular styles, as they're either rectangular or square, therefore maximizing floor space with all-straight edges.
This style of conservatory can be either traditional or modern depending on the choice or roof, and the colour of the frames.
Grey UPVC frames with a Hybrid roof, for example, looks ultra-contemporary. However, white UPVC frames and a tiled solid roof will have a more traditional look and feel.
Home owners cannot go wrong with the Edwardian style, which continues to be one of the UK's best-loved conservatory styles and is more modern and less ornamental than a Victorian.
Victorian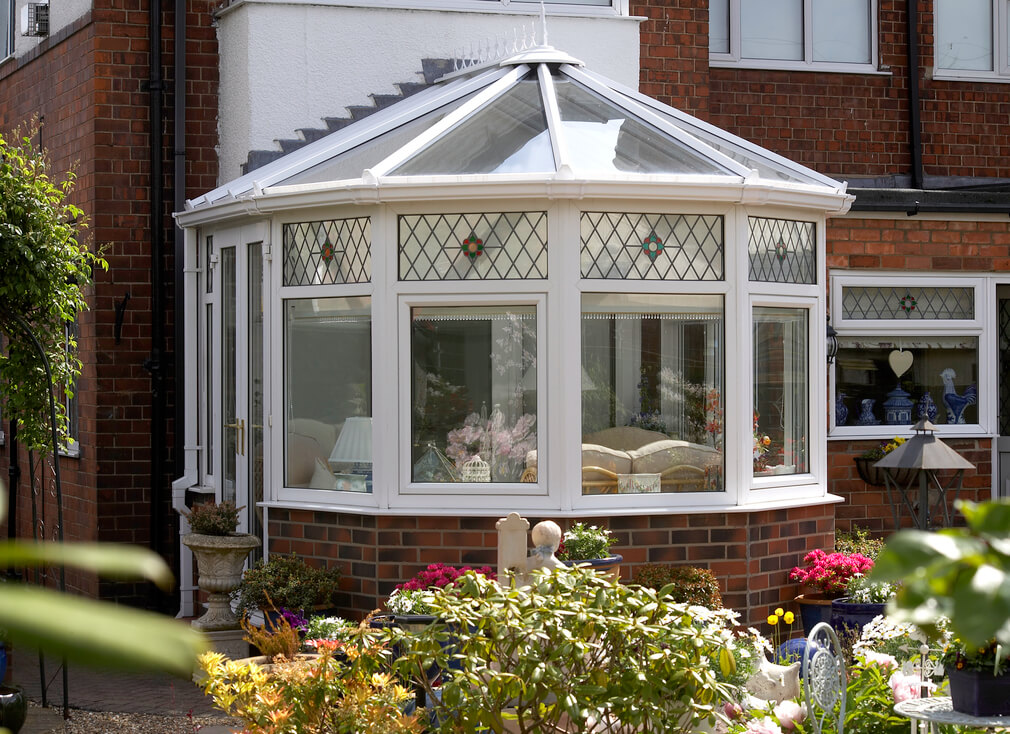 The Victorian conservatory is quite ornamental and classically traditional, and is generally favoured for older properties.
With steep pitched roofs, a rounded and Gothic features, they're best-suited for period homes.
The Victorian style has many faceted sides to create a rounded appearance.
Gable End Conservatory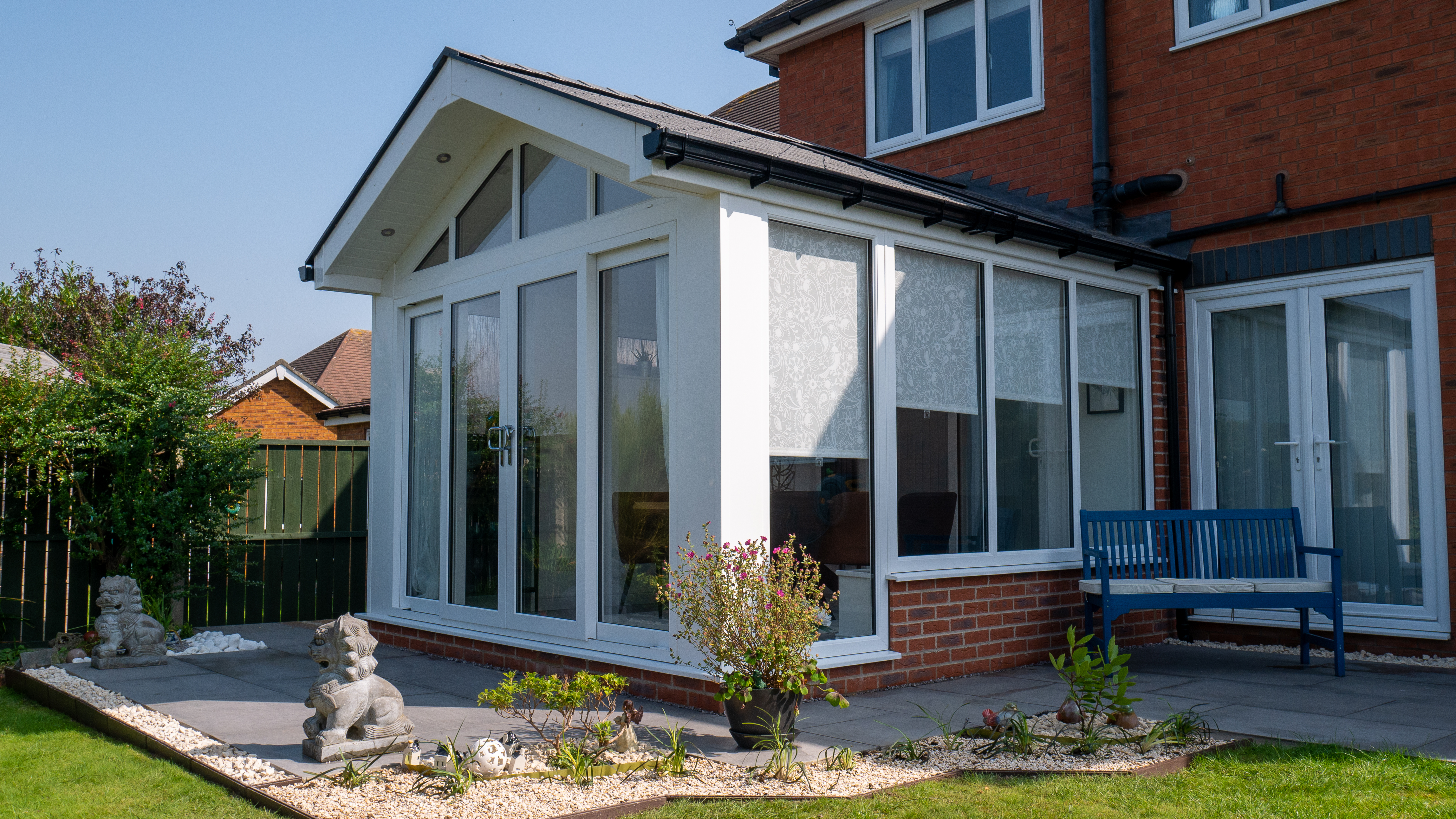 A gable end conservatory has a raised roof – so instead of sloping back towards the house, it stands upright, like the end of a house.
This allows a lighter, brighter feel inside, and gives a sense of grandeur.
The gable end is another popular seller, as it looks more modern than Edwardian and Victorian conservatories.
They are built either square or rectangular, which also maximises floor space as there are no curved edges.
P-shaped and L-shaped conservatory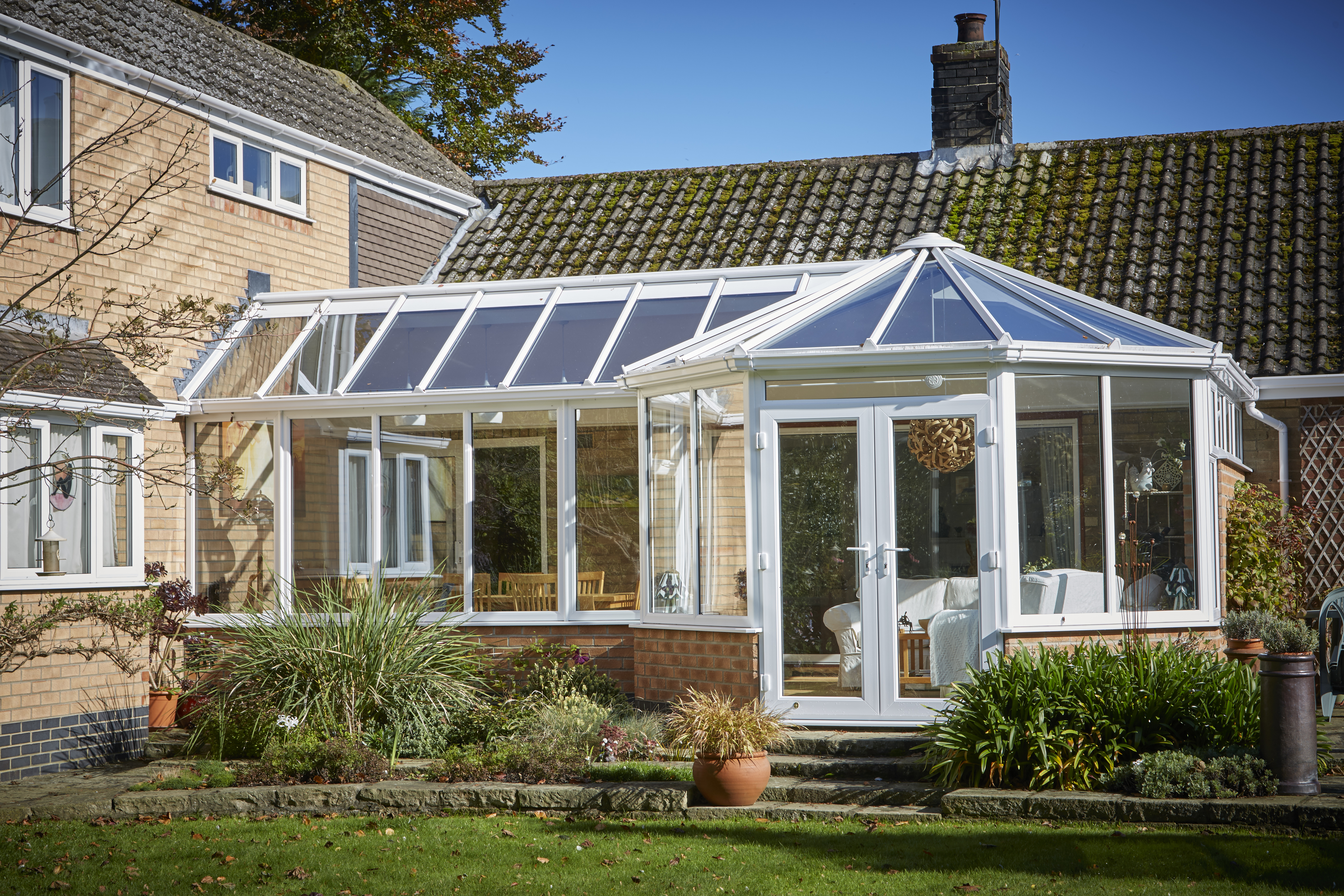 A P-shaped or L-shaped conservatory is ideally suited to a larger detached home, running the full length of the back of the house.
The P-shaped conservatory is a great solution to maximizing the size of your structure, and combines a lean-to structure (the long part) with an Edwardian or Victorian conservatory on the rounded end.
An L-shaped conservatory is great for maximizing space if you want to wraparound your property and fill any 'dead' space outside.
Combining elements of a lean-to conservatory with Edwardian, it is a clever solution to creating more living space out of awkward areas that were wasted.
Home extension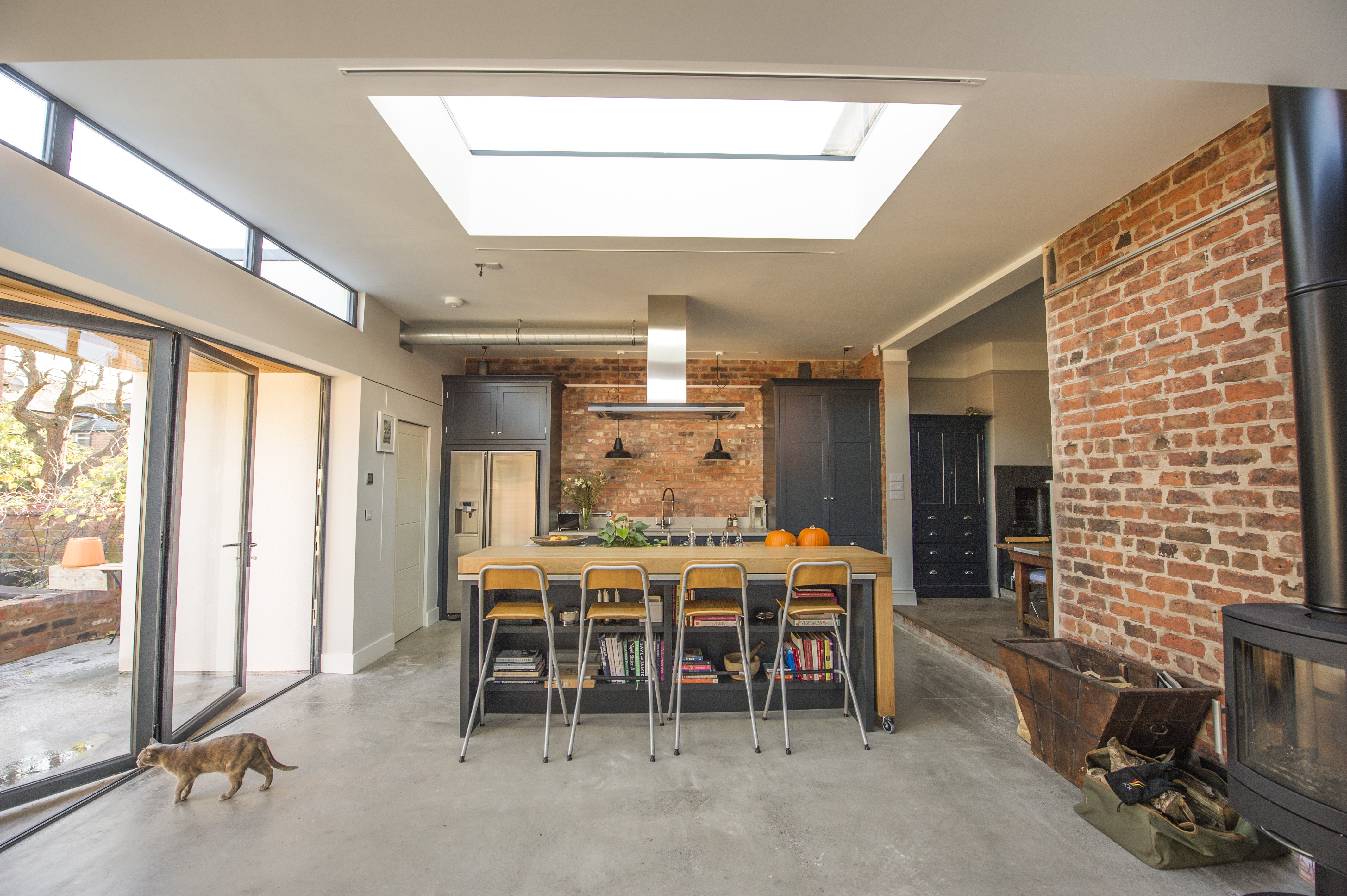 A home extension is more substantial than a conservatory and can be paired with various roof options, from a solid tiled roof, or a hybrid with alternating solid and glass panels, to a traditional Orangery-style glass lantern roof.
Flat roofed home extensions are currently very 'on trend' thanks to home renovation TV programmes such as Grand Designs and George Clarke's Old House, New Home.
We have seen a huge demand for open plan living, where people extend off the back of their home to create one large flowing space for their kitchen, living and dining areas.
For flat roof extensions we also have flat roof lights which look stunning and flood the room with natural light, which works especially well with dark extensions which have few windows.
Replacement Conservatory Roofs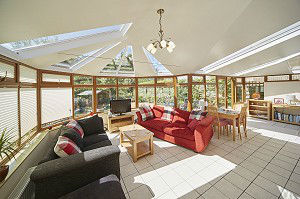 EYG has a wide range of conservatory replacement roofs for existing conservatories.
We offer many new roof ranges which can be retro-fitted to existing conservatories as more and more home owners are looking to replace their old conservatory roofs with tiled solid roofs.
Replacing your roof allows your conservatory to maintain a pleasant year-long temperature.
One of our best sellers is our own in-house Hybrid roof, which is made up of solid and glass roof panels which are alternated, giving the home owner a room that is both warm and bright.
Our solid tiled roofs provide excellent thermal efficiency, providing warmth in winter and allowing the room to stay cooler in the summer months.
We also have glass lantern roofs for orangeries, and flat roof lights for traditional brick extensions.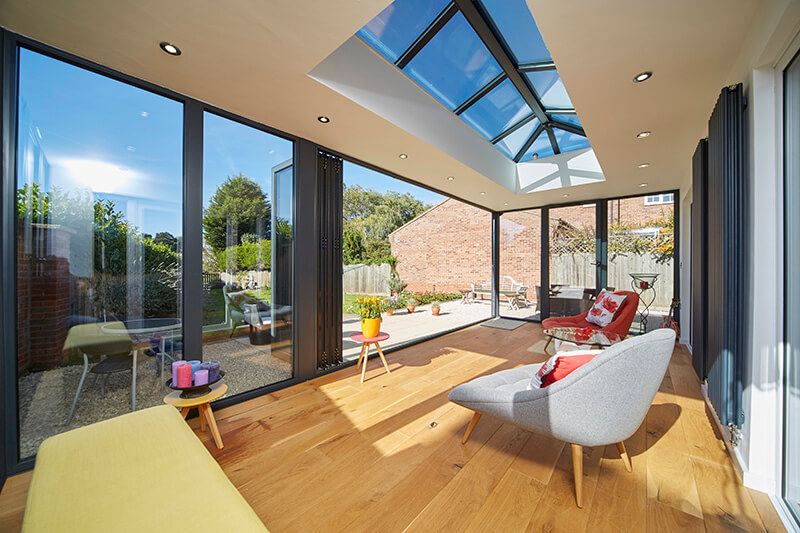 Our most competitive roof option is the Heat Guard Polycarbonate roof, which is an updated and upgraded material which is better for regulating temperature than the old version.
To get a quote for a roof for your conservatory, click here.
How do I find out more about getting a conservatory quote?
We have conservatory showrooms across Yorkshire, Lincolnshire and Nottinghamshire, visit our website In Your Area pages to find one close to you where you can view a selection of our best-selling conservatories.
To get an online conservatory quote, click here.