Significant investment made to enhance our customer experience
7th July 2019
A substantial investment has been made into EYG's project management systems to ensure our customers benefit from the very best levels of service following a surge in domestic home improvement sales.
Established in 1971, sales topped £25m in 2018 with a marked increase in demand for major home improvements such as extensions, conservatories and orangeries.
As a result, we needed to recruit new building and fitting teams to meet the increased demand across North and East Yorkshire and North Lincolnshire, taking total staff numbers to just short of 300.
At the same time, we have worked to 'completely overhaul' the way we manage all jobs going through the business to improve customer service, increase efficiency and ensure transparency across all areas of work.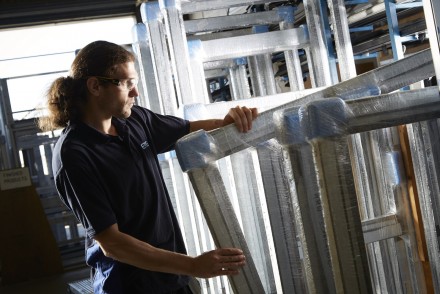 Joint managing director Nick Ward says it has been a challenging project, undertaken at one of the busiest periods in the firm's history, but one which he is confident will reap long-term rewards for the business and customers.
He said: "As a business we have always been recognised as being at the forefront of product development within the glazing industry and for our excellent standards of customer service.
"The growth we have experienced across our domestic and commercial businesses in recent years, especially in terms of the number of customers are working for at any one time, made it essential for us to look again at how we managed our work flows and our communications.
"We began preparing for this two years ago following a similar strong sales year in 2017, as we know continued increases in sales can only bring true long-term benefits if a business is well positioned to be able to handle that demand efficiently.
"It was also clear that we needed to invest in a modern system which not only served our current customer base, but crucially also for future years so that the business can continue to invest, grow, and serve more people across a wide geographical base.
"Having spent a lot of time recruiting new teams of builders and fitters throughout 2018, to make sure we were able to meet growing demand, it was important to not focus on solely on the here and now, but also the future.
"The glazing and home improvement sector is highly competitive and, quite rightly, customers who are making significant investments into upgrading their homes expect the very best levels of service at all time. This substantial investment into our processes will ensure we are leading the way."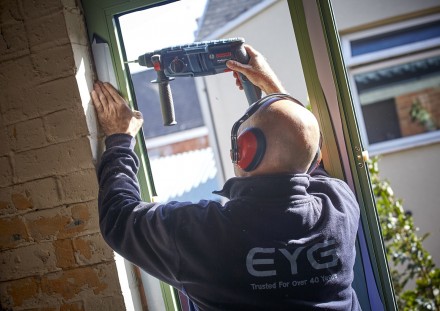 All team members trained to use new system
Introducing the new system has been a challenging process for everyone, including senior managers and directors to sales staff and production operatives.
The training has been led by marketing director Nicola Arnott and the firm's IT Manager Phil Dennison.
"The initial investment into advanced customer relationship management (CRM) software is expensive and time-consuming, but over time the benefits far outweigh the costs," said Mrs Arnott.
"It means we have better data quality across all teams, bringing easier and improved communication and saving time, as we will have a collaborative approach to order fulfilment and customer service.
"It is all about us having a full view of every project taken on by the business, which in turn enables us to keep our customers fully up to date about the work we are doing for them.
"Milestones in projects such as new extensions are very important for customers and you need to communicate well with them over matters such as groundworks, fitting schedules and any potential delays, which can happen on all building projects with issues such as the weather to factor in.
"Customer service is a top priority for us and this system will mean we excel in customer experience and service. Ultimately, that will increase customer satisfaction levels, and hopefully increase the number of people who come back to us, which is already very high.
"We've now trained in excess of 100 people across the business and at all branches, with more to follow, and we are already seeing a positive impact.
"The pleasing thing is that we have many long-serving members of staff at EYG who have worked in traditional ways for many years, and they have approached this with a positive mindset and adapted to the change.
"Without their support such a big change would not have been possible."