Should I choose a conservatory or extension?
6th June 2017
Conservatory or extension? Extension or conservatory?
If you're wondering which is the best one to choose, the time is definitely right to extend your home.
Perhaps you want a dedicated area for entertaining guests or need more space for your growing family.
You might simply be keen to create somewhere you can go in order to relax and unwind.
It doesn't matter what reason is the main motivation behind making this significant investment in your home. The important thing is that you're armed with all the right information before making an informed decision.
As a company which specialises in the design and installation of conservatories and extensions, customers often ask our experts: Should I choose a conservatory or extension?
The aim of this guide is to help you weigh up what the best options are for your needs and budget.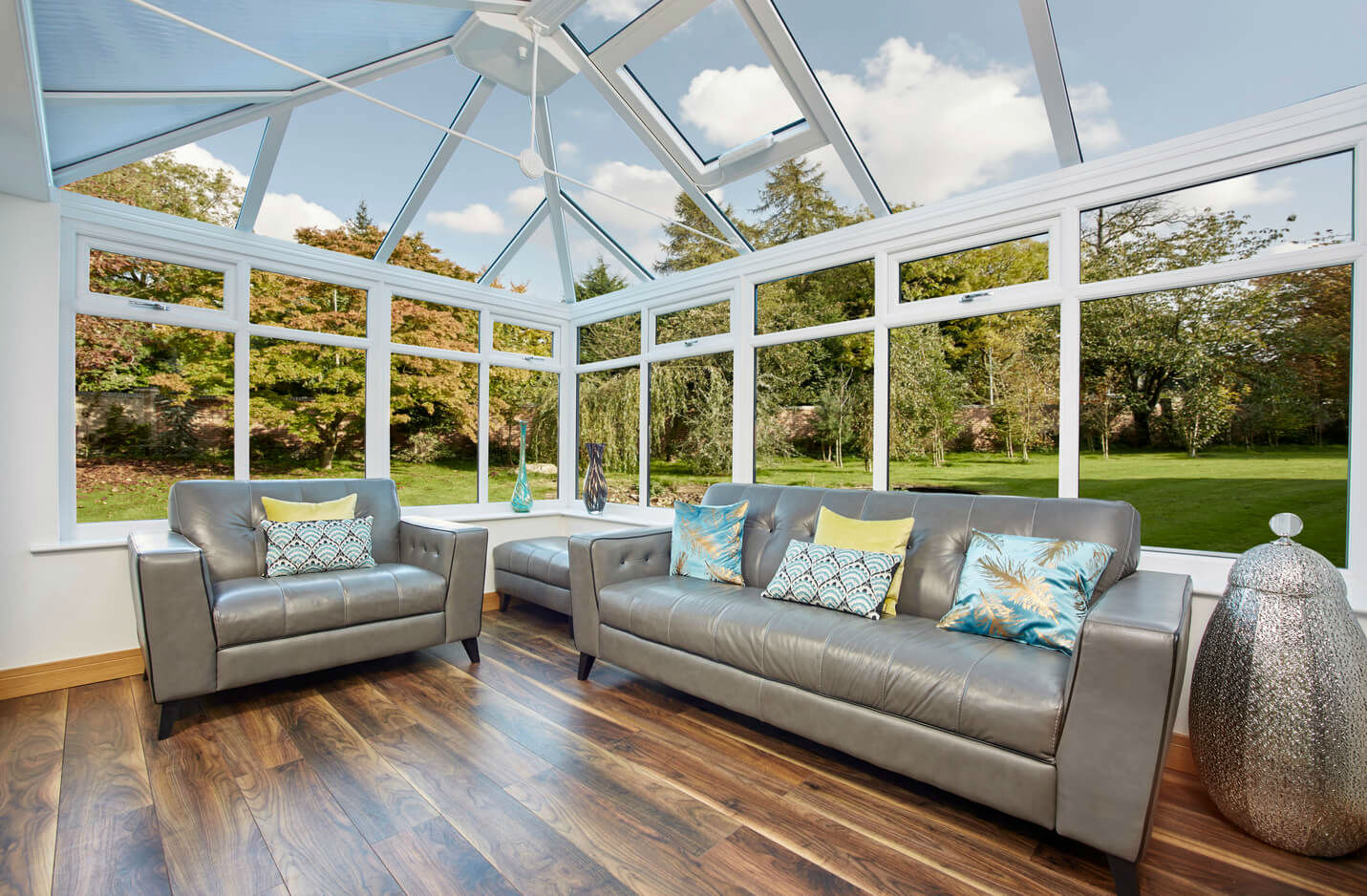 What will the space be used for?
The first thing to consider before anything else is why you want the extra room – and what will it mainly be used for.
If you want an extra bedroom, a conservatory is not going to be suitable. But it could be perfect if you want a new office, dining space or additional living room.
Thinking about the purpose of a space will help to focus the mind and allow you to weigh up whether you need a single-storey addition or something more sizeable with two storeys.
A modern conservatory offers homeowners many different ways to use a space for almost any purpose – such as a living room, dining room, play room, library, music room, office or a kitchen.
An extension is even more flexible when it comes to usage and can also be utilised as a bedroom. With creating extra bedroom space now recognised by property developers as the best way to add the most value to a home's asking price, this factor might influence your decision, especially if you intend to sell in future.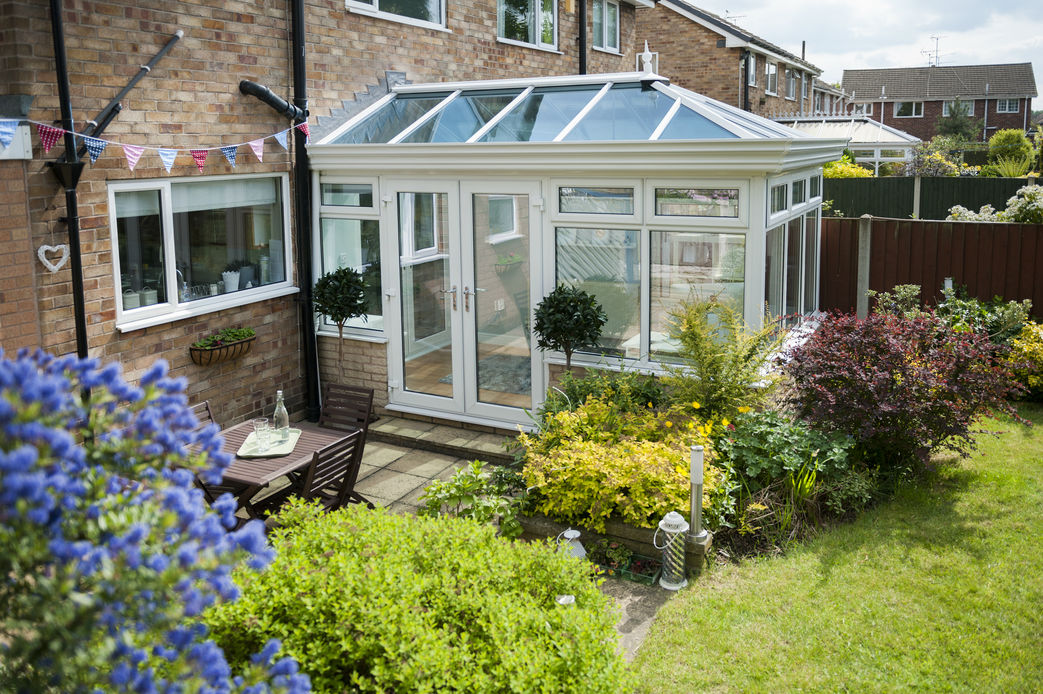 Where will the new room be located?
The location where you want the new room to be built can also influence whether to choose a conservatory or extension.
If your conservatory is going to be east facing it will enjoy the sun in the morning. If it is west facing, you'll enjoy the sun towards the end of the day, whereas a north-facing room will get a bit of both.
If your conservatory aspect is south facing the space will be warm and inviting in summer, but could potentially become uncomfortable during the hottest times of the day.
Thinking about these factors is important so that you can plan for the right level of ventilation, blinds and heating to allow you to enjoy a welcoming conservatory space all year round.
Thanks to its insulated walls and roof, a brick-built extension is unlikely to be as affected by seasonal temperature fluctuations so the direction it faces is not as important when it comes to its design.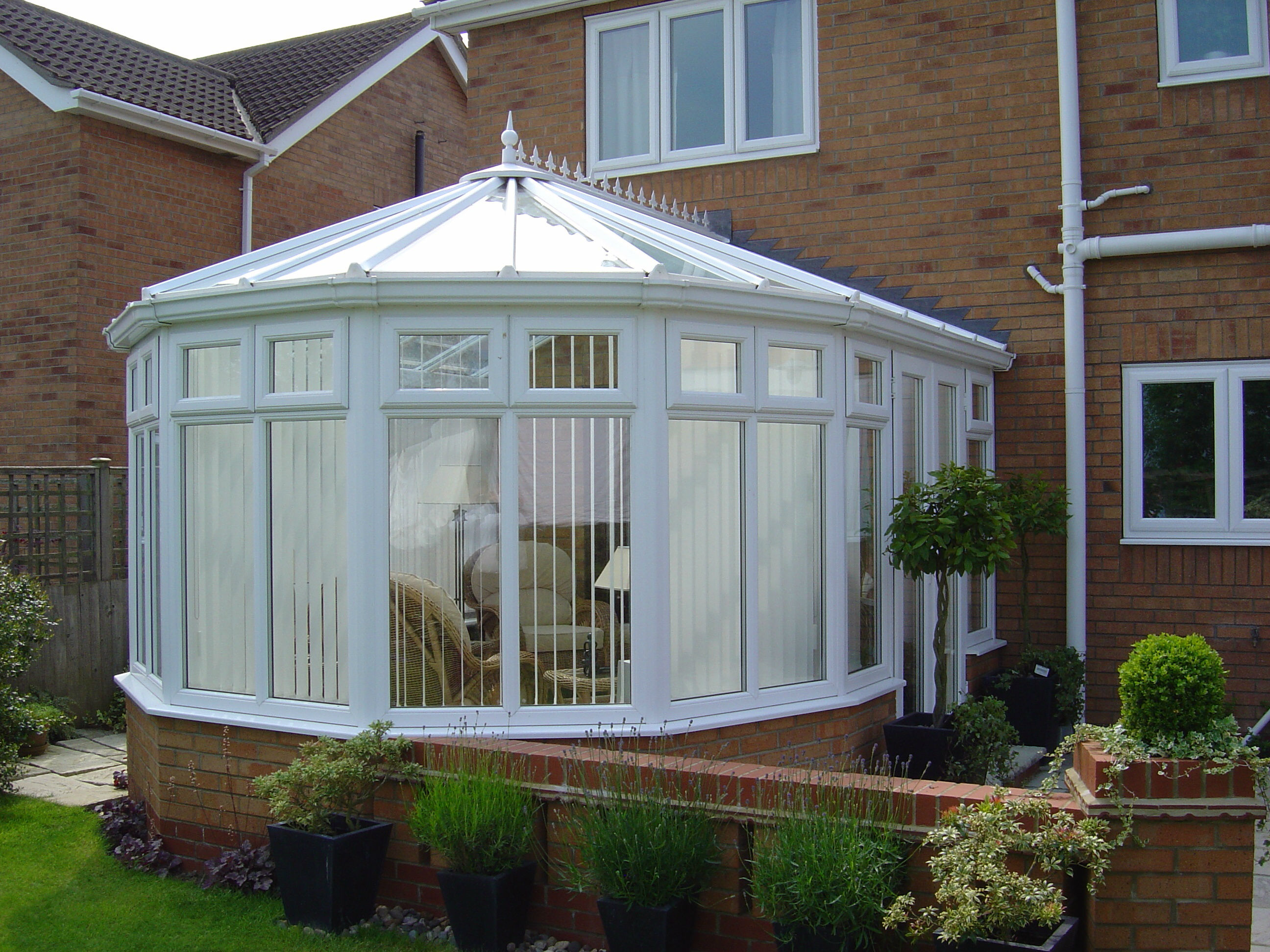 What are the costs?
A conservatory is usually cheaper than a single-storey extension of exactly the same size.
The difference in price depends on:
How big the structure is
How complex it is to build
Quality of materials used
Typically, you will save significantly more by installing a conservatory instead of building an extension.
Whereas a conservatory is usually priced depending on the size and style you require, extension costs are normally priced per square metre.
However, it is important to remember that a builder's estimate for the cost of an extension is only a ballpark figure. In actual fact, there are many different factors which can crop up during the building process – such as drainage or foundation issues, which may require your builder to carry out additional work. For this reason, you may want to put some additional money to one side for a contingency fund and factor this into your overall budget.
Once complete, a conservatory will add about as much as it has cost in value to your home. If it is of an exceptional quality and comes complete with a building regulations certificate it could add another 4% to 7% to your property's value.
Likewise, the addition of an extension is believed to add between 8% to 11% more to the value of a home – meaning both improvements are a shrewd investment.
In a slow market, the addition of a high-quality conservatory or extension can also increase the likelihood of you receiving an offer because it gives you a unique selling point.
If you are yet to make up your mind about whether to get an extension or conservatory, arrange to get a quote so you know what the costs are likely to be. Doing this will let you plan ahead and see whether your budget is best suited to a conservatory or extension.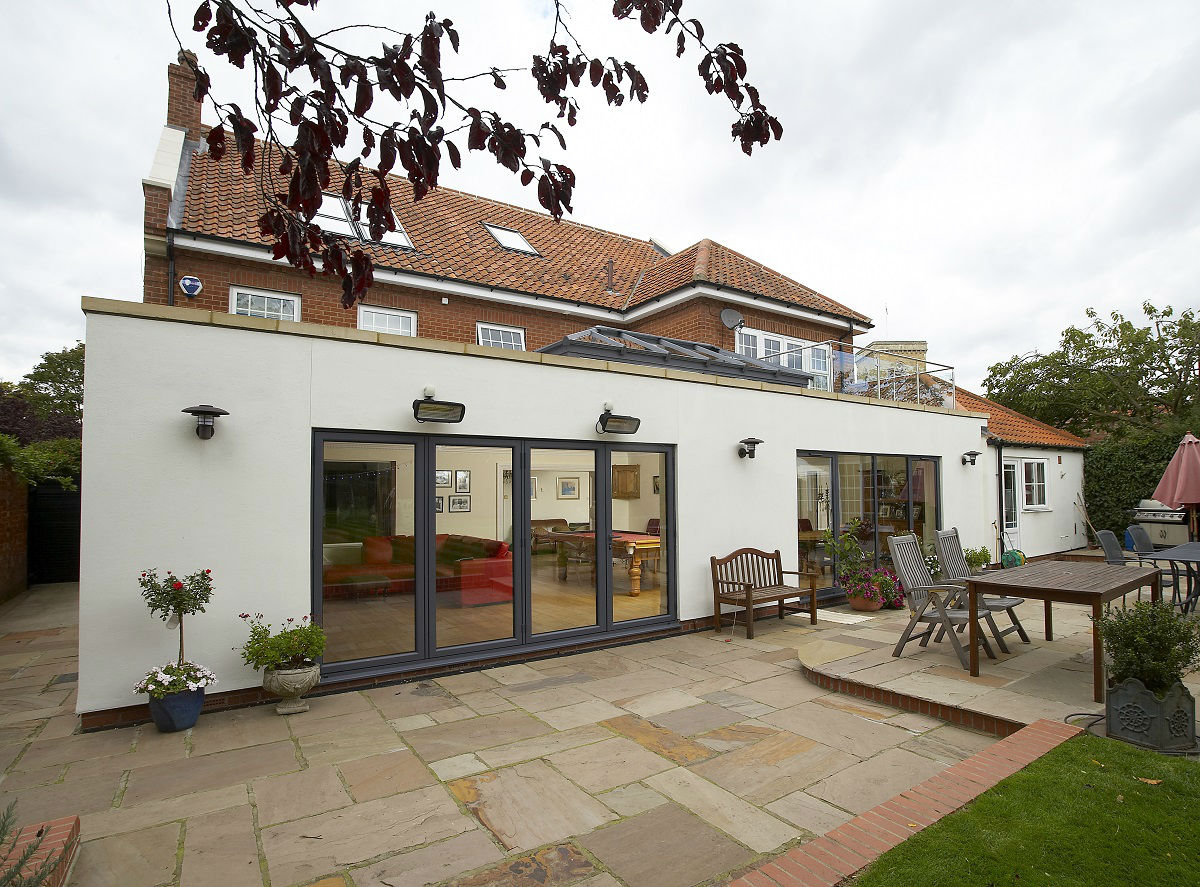 Which one looks the best?
There's no better way to bring the outside into your home than by installing a conservatory.
Although a brick-built extension with its plasterboard walls and tiled roof offers a certain degree of solidity, conservatories typically look more impressive because they are made from a greater proportion of glass.
Perfect in warm weather or colder months, their glazed aspect helps to create a light and airy space that everyone can enjoy all year round.
If you want to bring the outside in during summer simply throw open the doors to the garden and seamlessly merge the exterior space with the inside of your home – allowing you to relax and enjoy hours of evening sunshine. In colder months, you can still snuggle up and get cosy inside whilst admiring all the best elements of a traditional winter garden.
Unfortunately, a dull extension doesn't always look as appealing as a conservatory.
If you do decide to opt for a brick-built structure make sure it's an attractive design which can introduce lots of natural light like a conservatory otherwise it could feel dark and uninviting.
Adding a stylish Skypod to a flat-roof extension is a subtle way to achieve a stunning focal point, but the use of lighting and furniture is an affordable alternative.
When choosing between a conservatory or extension it is also important to consider how specialised additions will impact upon any future property sale.
If you've always dreamt of having a hot tub or concealed bar in your new extension, these may not appeal to prospective buyers and may end up being worth less than they cost to install.
The benefits of a conservatory
Ideal if need light and airy living space that opens onto the garden
Used for number of different purposes – office, dining room, play room or living space
Not much disruption during construction process
Perfect for entertaining guests
The right heating, blinds and ventilation can make it a year-round space
Come into its own during warmer months
Improves a home's existing space and creates a welcoming feel
Feel like you are in garden, but with all the comfort of indoors
The negatives of a conservatory
Some styles can be harder and more expensive to heat than an extension
Need the right heating and ventilation for consistent temperature control
Polycarbonate roofs let more heat escape than a tiled, glass or Hybrid roof
Some roof types can be noisy in heavy rain or snow
The benefits of an extension
Stays warmer in the winter than a conservatory
Built from more rugged materials than a conservatory
Can have a one or two-storey extension
More options for how to use the space
More flexibility in terms of size and location – such as front or rear extensions
The negatives of an extension
Much more expensive to build
Unforeseen factors can lead to extra costs than originally budgeted for
Much more disruption during construction process than when building a conservatory
Can look a lot less attractive – plasterboard walls and ceiling not as nice as glazed walls
Often end up being dark and lacking in natural light

What are the planning permission differences?
Do I need planning permission for a conservatory?
In most cases, adding a conservatory to a house does not need planning permission because it is classed as a 'permitted development'.
However, there are specific conditions that must be met to abide by this law.
Watch this video for more details:
Do I need planning permission for an extension?
The majority of extensions are not covered by the 'permitted development' rules and there are conditions which must be met if you want to build an extension.
In most cases, it is recommended that a planning application is submitted to ensure you abide by the right regulations.
Watch this video for more details:
Personal choice is key to making a decision
When choosing between a conservatory or extension, the decision-making process is usually influenced by one or a number of the many different factors outlined above.
As is the case with almost every construction project, the best approach to adopt is one where you go into it with an open mind and fully aware of any issues that your choices might create.
Once you know the potential pitfalls and the financial impact that your decisions could have, you can then factor all of this into your thinking.
As a general rule of thumb, we recommend that a conservatory should not replace another room and should only be added to your property when it will complement the other living space in the rest of the house.
Realistically, both of these improvements are a worthwhile investment which can provide huge benefits to your lifestyle and the value of your home and, ultimately, that's the reason why the final decision should boil down to your own personal choice and taste.
To take advantage of our FREE conservatory design consultation, enter your details online or call 0800 181888 now!