Should I buy a conservatory or an orangery?
9th February 2022
With Spring looming, this is the time of year when home owners who are considering buying a conservatory or an orangery will usually start making enquiries about how much they cost and what the process involves.
Most of our customers who buy a conservatory or orangery want them in time for the start of Spring and Summer, in readiness to throw open those French or bifold doors and start enjoying views of their garden in full bloom after a long winter.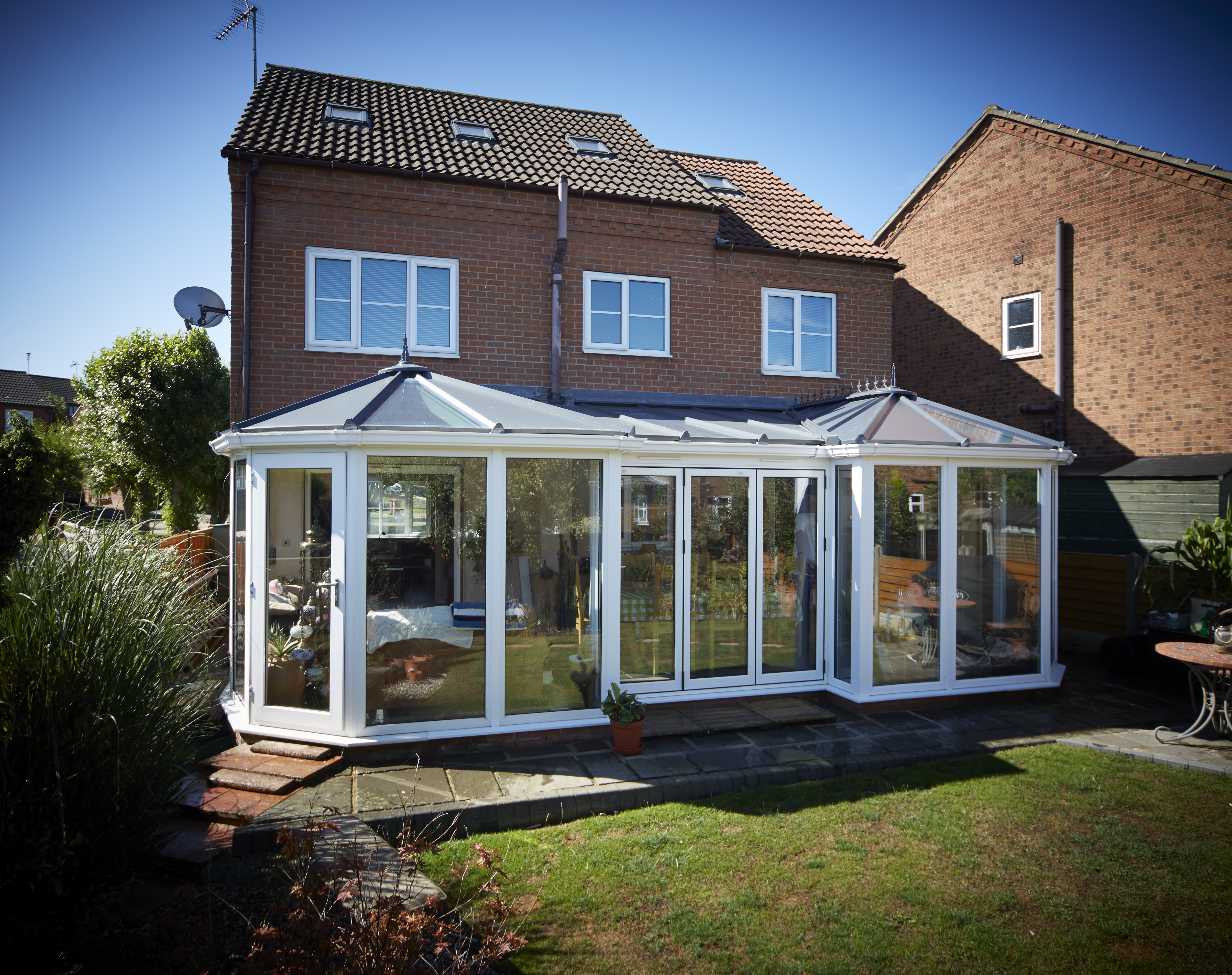 With this in mind, we have created a guide which will hopefully answer all your questions, such as what is the difference between a conservatory and an orangery, how long will each take to build, and what are the benefits of having one on your home.
We will also look at the benefits of installing a replacement conservatory roof, for those home owners who already have a structure in place but may have an old roof which is leaking, or allowing too much heat to escape.
What are the main differences between a conservatory or orangery?
Conservatories and orangeries are a way to maximise living space in your home, quickly, and more cheaply than adding a brick-built home extension.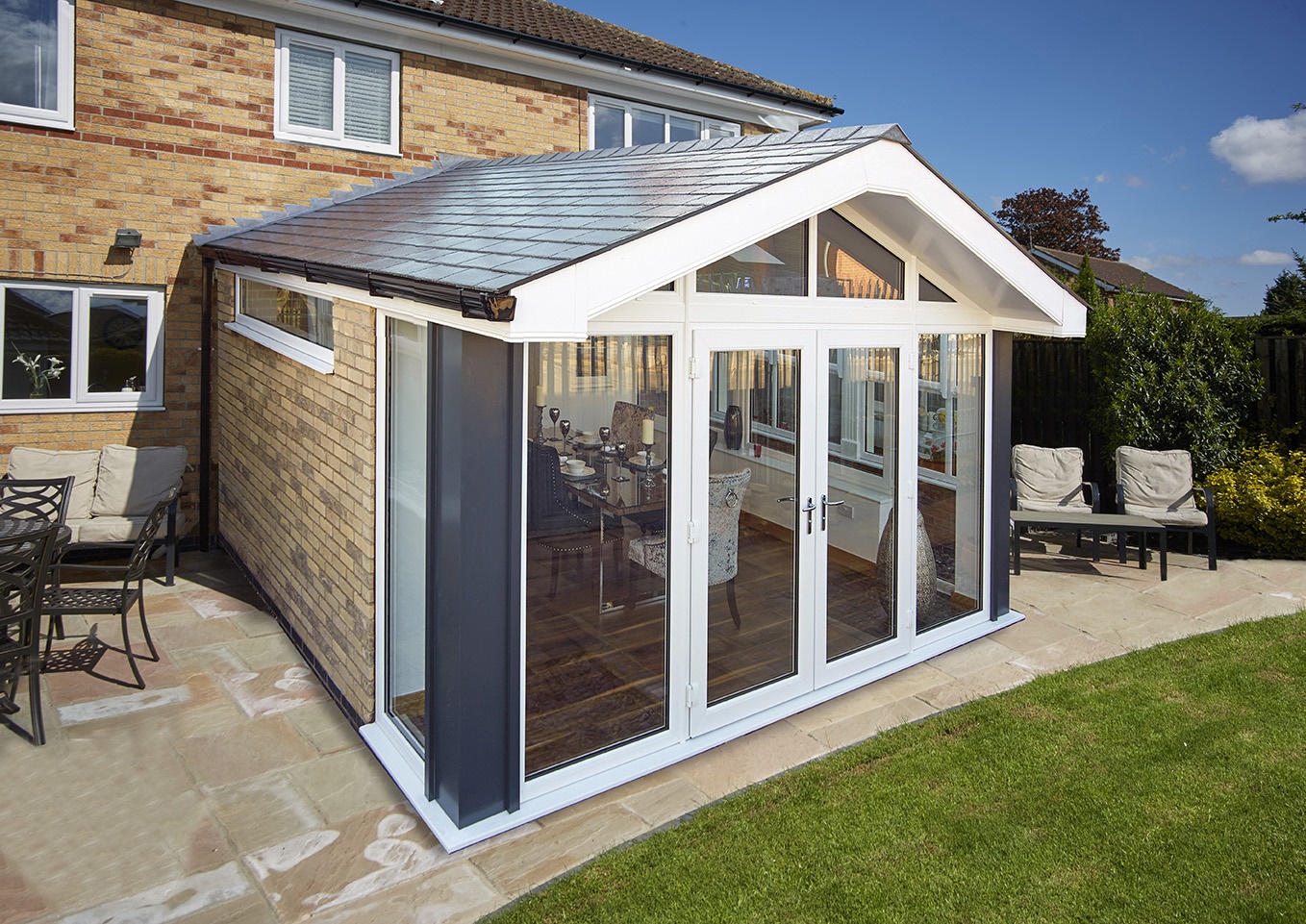 Conservatories have brick bases and pillars, and can have a variety of roof options from polycarbonate, to glass roof panels, or a solid tiled insulated roof.
Orangeries are a cross between conservatories and a home extension, with full height walls and usually a glass lantern roof which lets the light flood in.
Orangeries can feel more solid in structure to a conservatory, but both add an extra room to your home which allows you to increase the square footage of your property.

How long does it take to build a conservatory?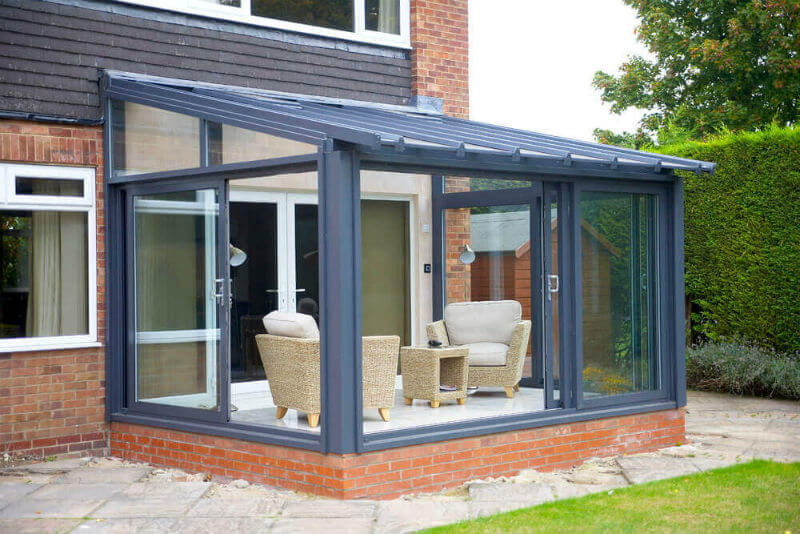 It takes one week to construct a brick conservatory base, which we then need to leave to settle for one week.
We would then measure it and order the glass for the roof and frames, which take approximately four to five weeks to manufacture and have back on site.
Our expert conservatory fitters would then take roughly one week to fit the frames, roof and glass, and then we send in the second set of trades, for the plastering and electrics.
Therefore from initial sale through to the finished installation, customers can expect to wait between six and eight weeks, which is dependent on the size of the conservatory as well.
How long will it take to build an orangery?
This is very much dependent on the size of the orangery and how heavy the type of roof is, and therefore how deep the foundations need to be.
Speaking in general terms, an orangery takes around eight to ten weeks from initial sale through to completion, this can be up to 12 weeks if planning consent is needed, which is something we will seek, to take the hassle out of the project.
What are the benefits of adding a conservatory or orangery?
Adding an extra room to your home allows your family the benefits of embracing a new way of living – whether it's a designated dining room for family dinners, a playroom for the kids away from the main living space, or perhaps a home bar.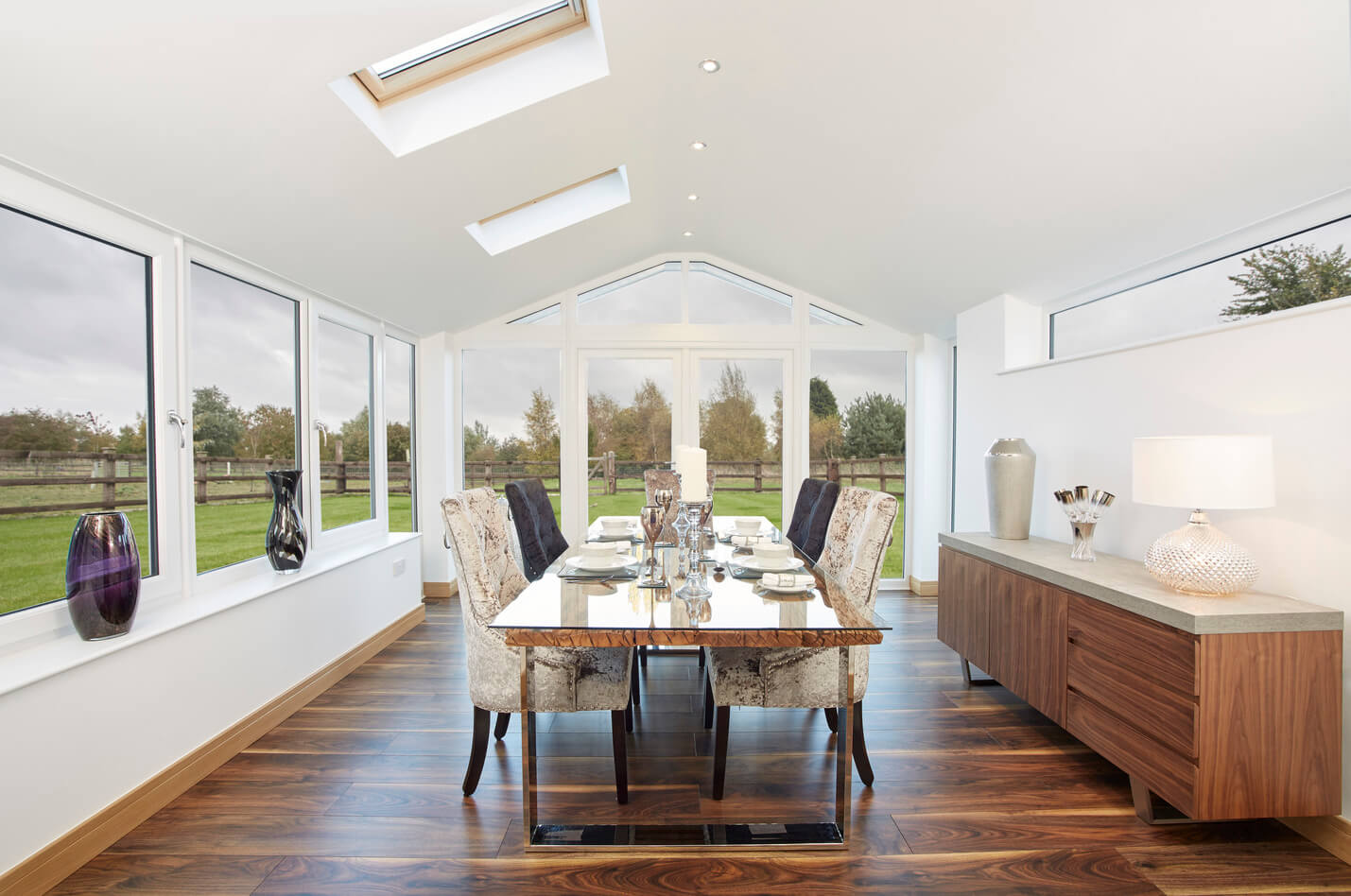 Whatever the reason for adding a conservatory or orangery, it is guaranteed to enrich your home, and add value to your property.
A conservatory adds between five and seven per cent on to the value of your home, which on average equals £13,000 to £18,000 for the average UK home.
This investment is therefore one that will reap benefits, for your home life and your wallet.
What are the benefits of replacing an old conservatory roof?
Older style conservatories with polycarbonate roofs or thin glass panels are not taking advantage of newer technology and should be considered for replacement roofs.
If your conservatory is over 20 years old, there's a good chance it is not being used as it will be either cold in winter or hot in the summer months
It may also suffer from mould and condensation and doesn't maintain a steady temperature all year round.
Installing a replacement conservatory roof could provide the perfect solution and allow you to bring your conservatory back to life with an all-season roof to last for many years.
A new roof can be retro-fitted to any conservatory, as long as the existing structure is stable.
What types of replacement conservatory roof exist?
You can choose from a traditional all-glass roof, a fully tiled conservatory roof or a modern Hybrid option – which is a solid vaulted roof with alternating solid and glass panels which combines the best of both worlds.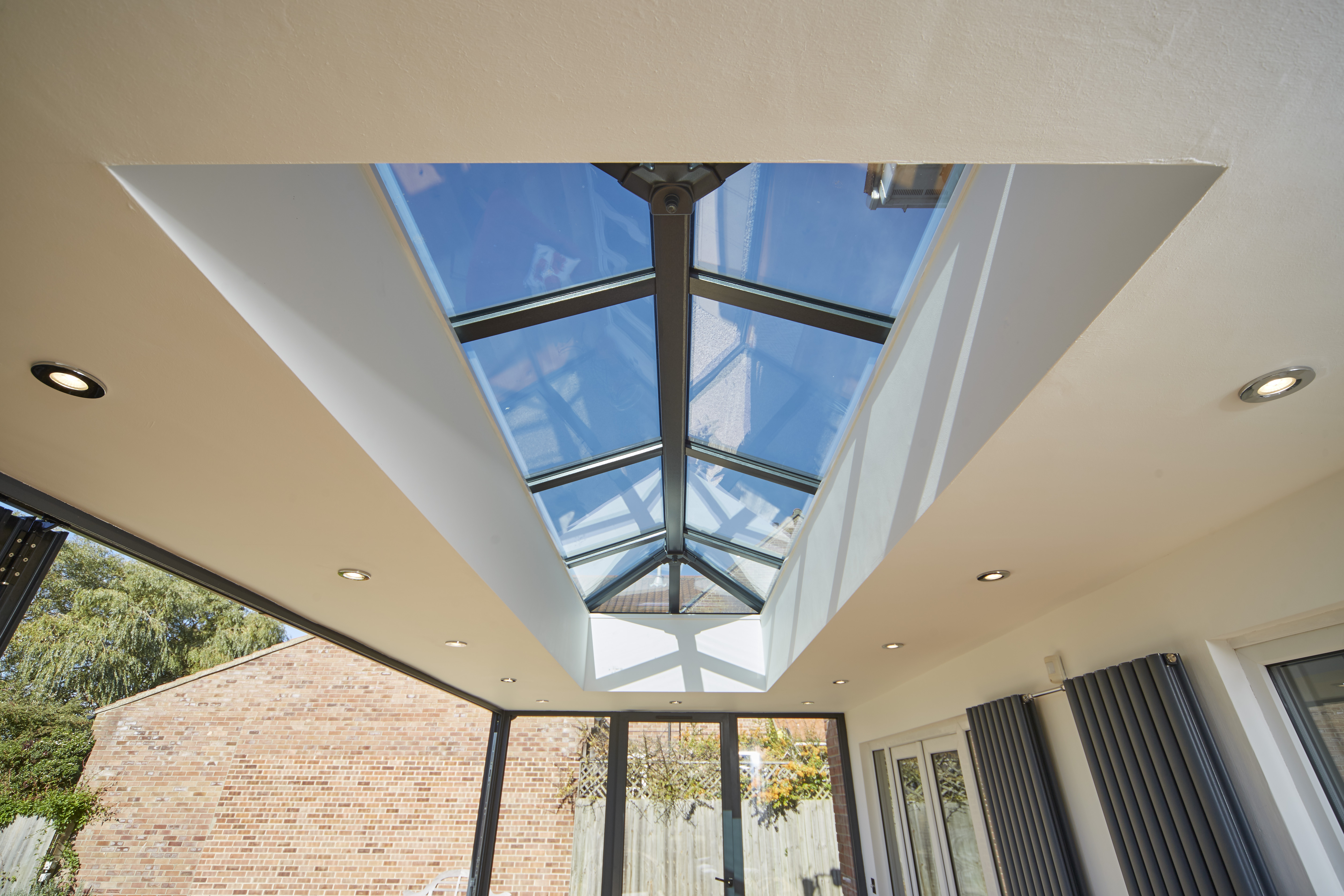 We also now have a range of special roof glass with energy efficient and Solar control glass to suit.
What are the main benefits replacement conservatory roofs?
Far cheaper than building a new conservatory
Can use the space all year round, whatever the weather
Quick and easy to install
Add value to your home
Help reduce glare when reading iPads or tablets inside
Lightweight - room structure won't require changes
Makes the space more appealing
Saves money on your energy bills

EYG will carry out a FREE initial roof check and handle all the necessary planning regulations to ensure your installation is fully compliant.
We have a range of home improvement flexing funding options available to help spread the cost – including low deposits, affordable monthly instalments and the option to buy now and pay nothing for 12 months.

If you do need any free help or advice, call 0800 181888 to discuss your project with one of our experts or fill in our free online quote form.