Popular (and cost-effective) ways to improve your home in 2020
24th February 2020
Did you know that a whopping 41% of UK homeowners would prefer to build an extension than move house?
This follows major planning law changes - and means 2020 could be the year to invest in your home and add extra space.

We have overseen thousands of home transformations at EYG, from upgrading windows and doors to building stunning new orangeries and extensions.
In recent times we have certainly seen a surge in customers seeking to make the most of the space they currently have, creating large open-plan spaces and converting garages.
This year, we anticipate increased demand for more glazing in larger clear areas with unobstructed sightlines, making the space appear larger and lighter.
According to current sales trends, we expect our most popular 2020 products to include:

1) Single storey extensions and skypods
Homeowners across the UK were given the green light to extend their properties without planning permission last year as laws were relaxed - meaning it's never been easier to improve and add value with a single storey extension.
There has certainly been a swing away from traditional conservatories, which in years past were mainly modest in size and added to create an extra sitting or garden room.
Extensions and orangeries are still increasingly popular, with many opting for large skypods to allow more natural light to flood in, using the spaces to create new or larger kitchens or living or dining areas.
An extension can prove the ideal option for families who find themselves short of space but don't want the expense of legal fees and stamp duty associated with moving home, especially for those who feel happy where they are and have struggled to find a bigger home they love as much elsewhere.
As part of research carried out by TSB last year, one in five (19%) homeowners said the relaxation in planning laws had made them likely to build a rear extension in the next three years.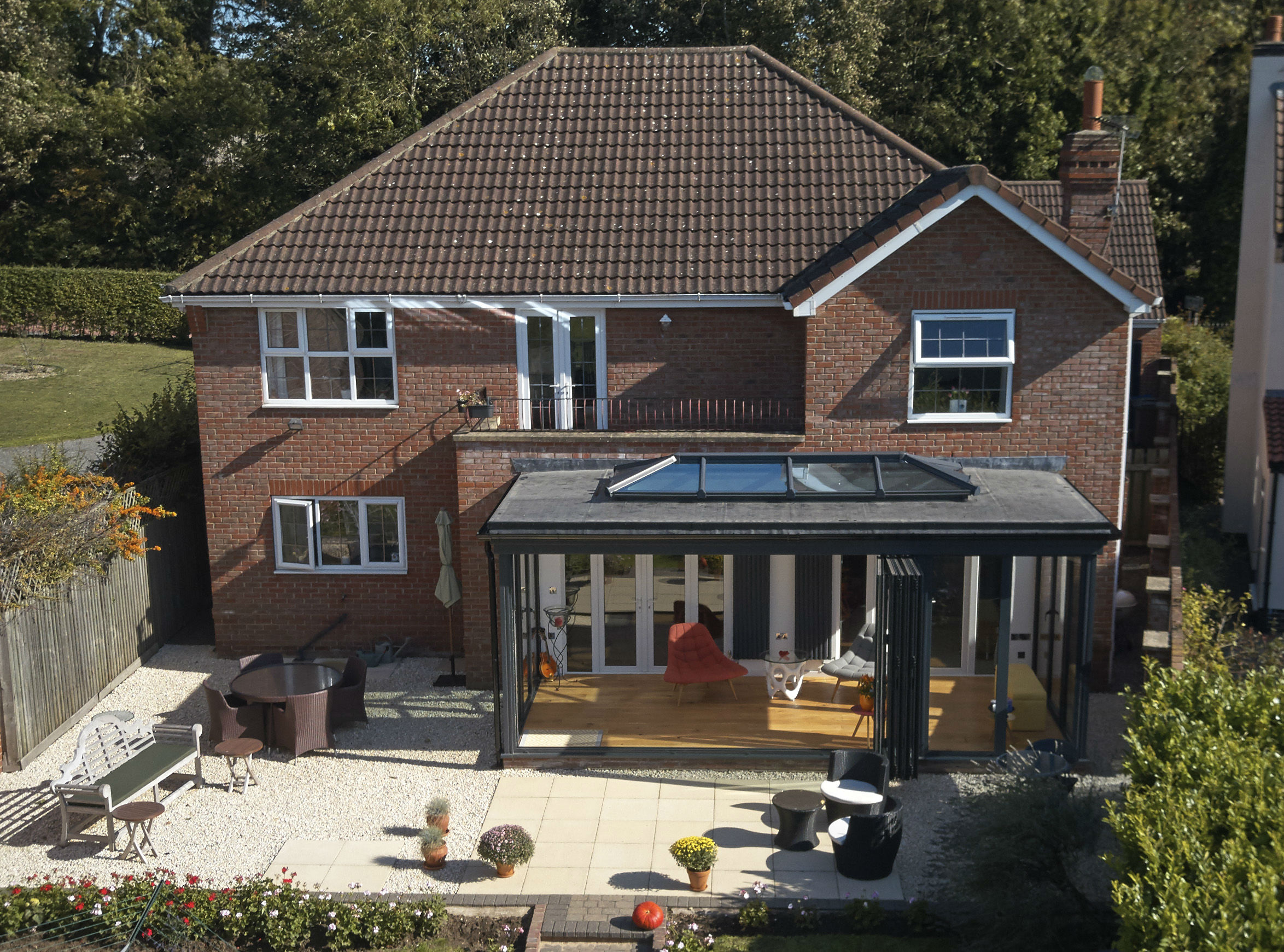 2) Bi-fold doors
Increasingly popular over the past decade, it is the ability to completely open up almost an entire side of a home which makes people choose this exceptionally flexible product.
Of course, these doors come into their element in the summer months when they can be opened fully, truly connecting a home and garden, creating a seamless flow between inside and outside.
However, it is their flexibility which is the major benefit as smooth runners mean you can choose exactly how far they are opened at any time, and in winter months a single door at one end can be used like a normal door for easy access.
As the most versatile door style on the market, bifolds are great in many other situations too – meaning there's no more struggles in situations such as getting new furniture delivered!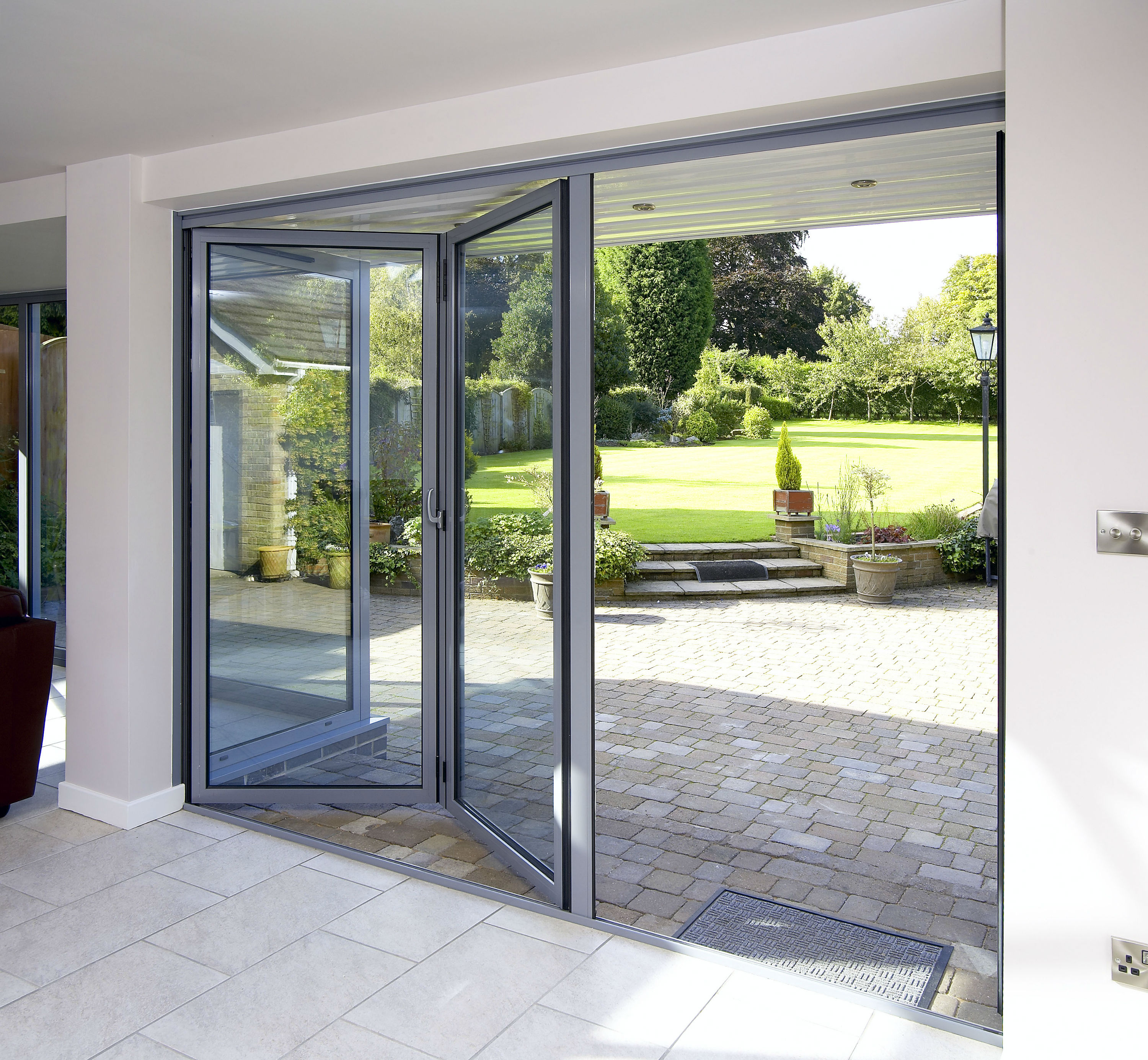 3) Sleek and stylish sliding doors
Gone are the days when sliding patio doors were unsightly and clunky, simply providing an effective and secure division between a lounge and conservatory, or between inside and out.
They can now be designed in many ultra-modern styles, with floor to ceiling glazing and fully concealed frames giving completely unobstructed views.
Used between rooms they can give the appearance of greater space, but the real show-stoppers are when used to provide panoramic garden views, or when used in the corner of a home with two doors sliding away from a central connecting point.
In this situation they can retract to leave no corner post, and just an amazing opening to the outside.
Simply stunning.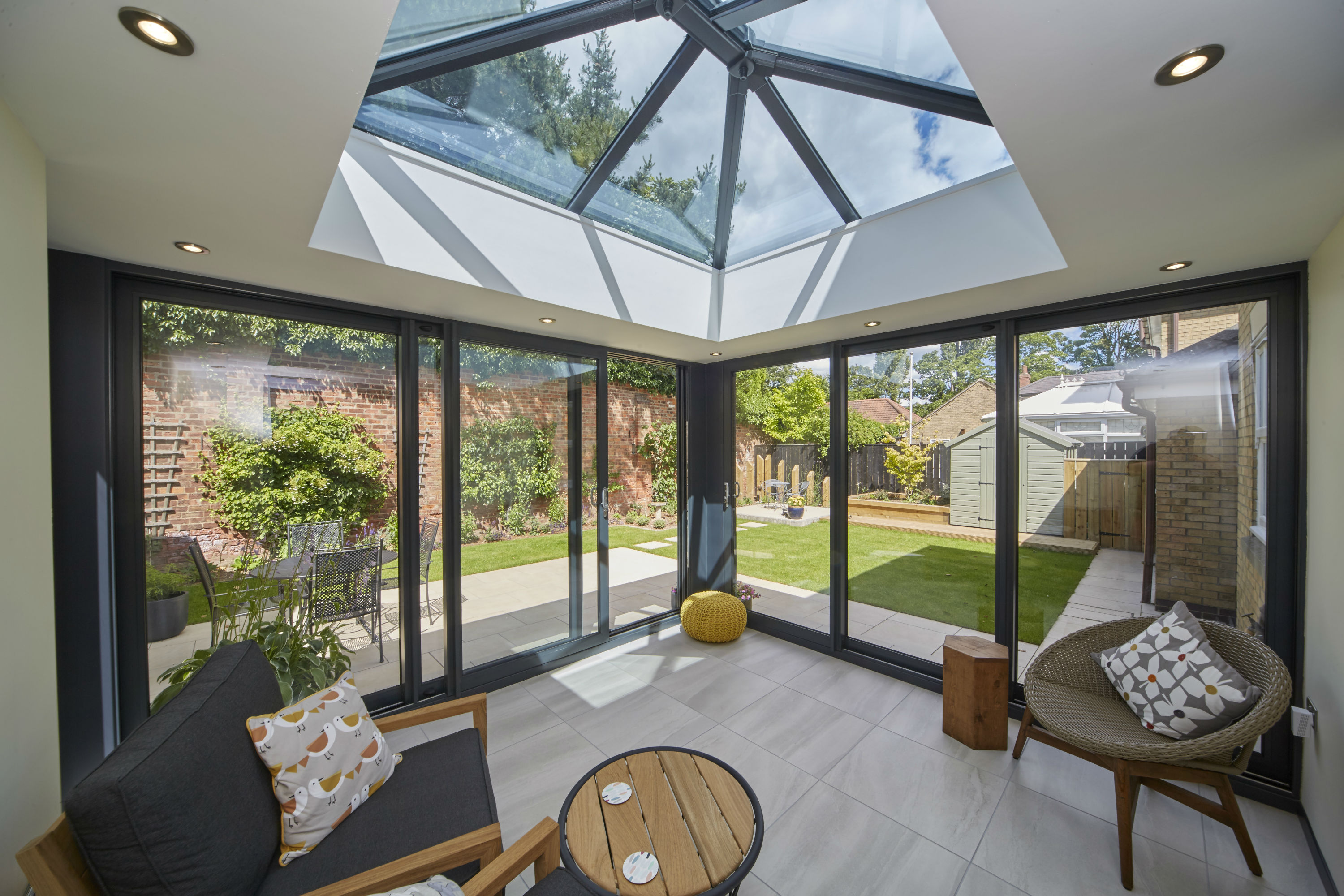 4) Replacement conservatory roofs
Given a replacement conservatory roof is usually 60 to 70% cheaper than installing the same size conservatory new, it is clear to see why it remains a popular option for homeowners looking for a cost-effective way of upgrading their home.
They can usually be installed onto almost any existing conservatory also, with options from fully glazed or tiled to a mix of solid panels and glass parts.
With rising energy costs impacting on all families, a replacement conservatory roof is a great way of reducing heat loss from your home, a problem for many with old conservatories, and ensuring the room is brought into use all year round.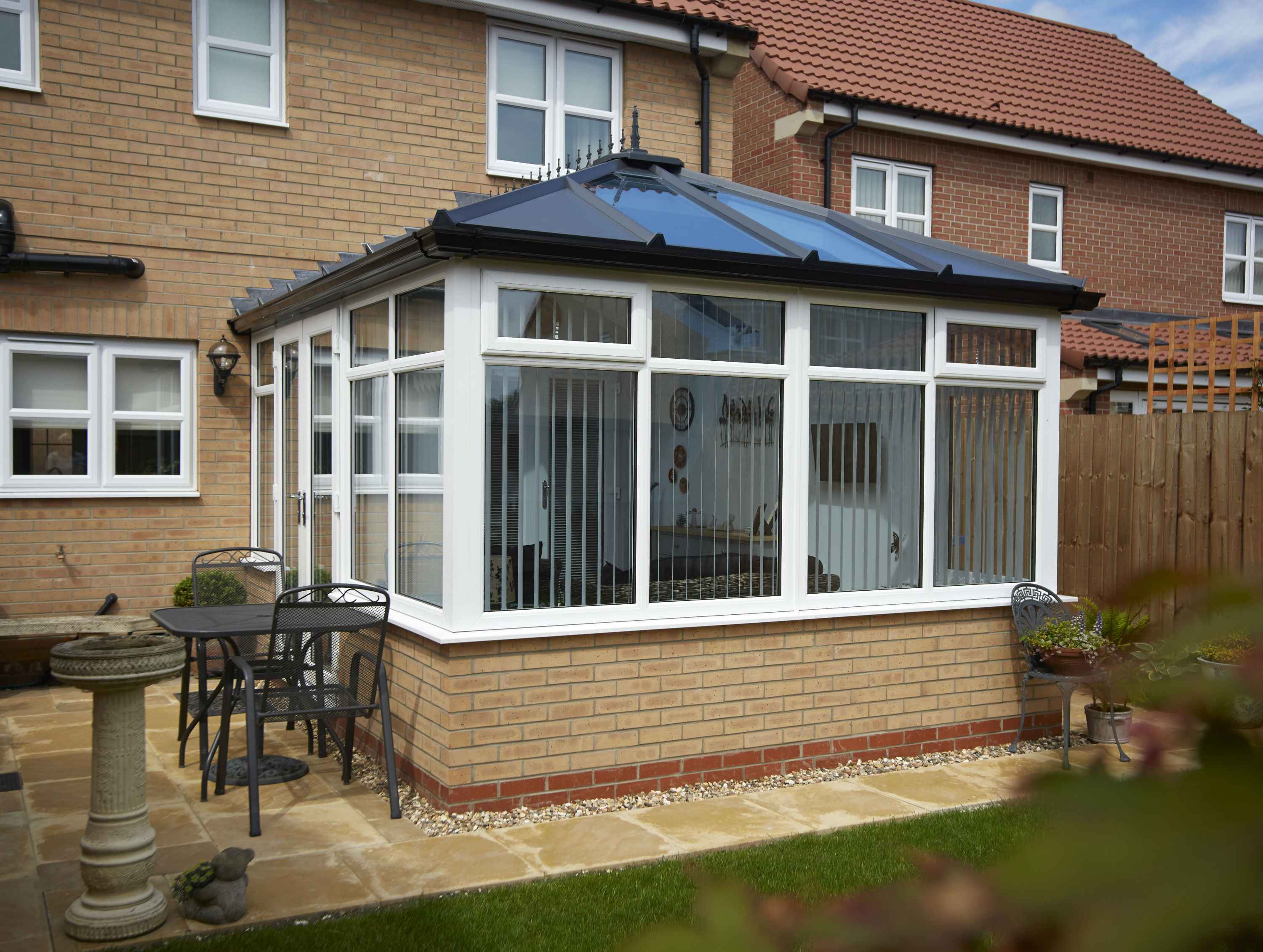 Design your dream home!
Plan your project with EYG and we'll guide you through the whole process, taking care of everything as part of our full project management promise.
For expert advice, please leave your details or call 0800 181 888 – we'll be happy to help or provide a free no-obligation quote.