Measure your own windows and doors for instant advice on products and prices – without a home visit
22nd June 2020
In recent weeks, as a result of the UK lockdown and the restrictions on being able to visit customers' homes, our teams at EYG have helped an increasing number of customers start planning their home improvement projects without stepping foot in their home.

This has been done by homeowners providing us with measurements for new windows and doors and then having 'virtual' design appointments over the phone.
Whilst we will always need to send our own surveyor to measure before manufacturing any products, we have found it to be a useful process in giving our customers initial advice, removing the first site visit from our process.
"Taking the simple step of measuring windows and doors before giving us a call enables us to assess the kind of products we will be able to offer and provide some guidance over the price range people will be looking at without even visiting their homes," said John Waugh, Domestic Sales Director at EYG.
"It is something we have had to do during the entire lockdown until we were given the green light to attend peoples' homes again but it was something both customers and our team found really useful, as we've been able to provide advice on the types of products we offer and how the costs vary. That is obviously a very important factor for every customer.
"Obviously, it is all subject to our own surveyors measuring up and assessing any further works which may be required to meet industry fitting standards, but it has certainly being useful in essentially removing that first visit from the process and giving customers a clear picture of what they can have done."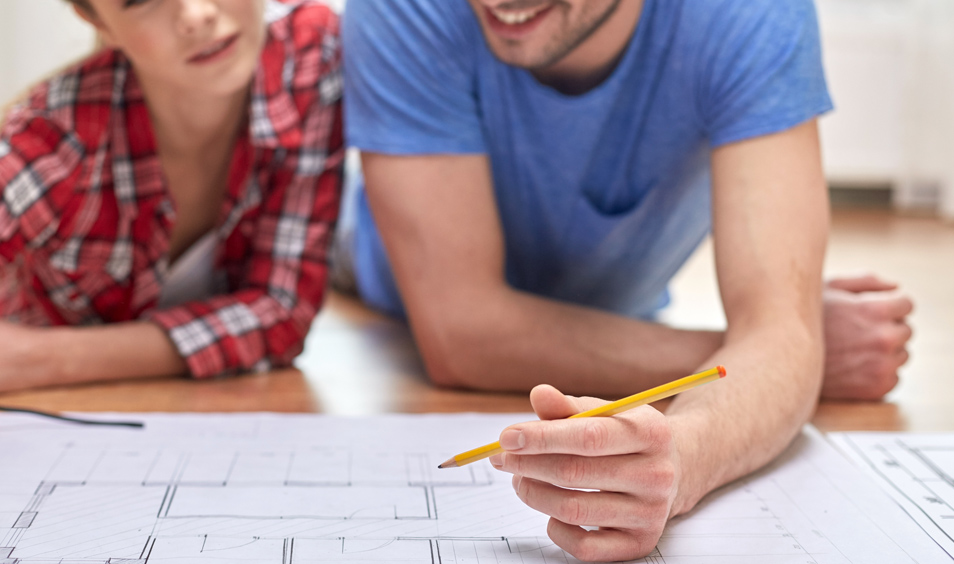 How to measure your own windows
Providing measurements for a first, phone consultation, is relatively easy.
Measure your windows from either inside or out – we will need to know which side you measured.
Measure both the width and height of the window in millimetres, centimetres or inches, going brick to brick
If you can, please take some pictures which you can email to us. This is helpful if you are looking for a like-for-like replacement.
Once you have these details give our team a call and we will discuss your options on material, whether it be UPVC, aluminium or timber, the potential colours of frames and all glazing options.
All of these will impact on the overall price and we will be able to guide you through the likely cost of your project (subject to full survey).
How to measure your own front and back doors
Again, a relatively simple process and one where we work to pretty much standard sizes in most circumstances.
You need to measure both the width and height of the door space, again either in millimetres, centimetres or inches. Again measure brick-to-brick for the width and brick-to-floor for the height.
Once again, please provide photographs if you can
Other details we'll need include;
Whether you want your new door to open inwards or outwards.
Which side your door is hinged on (from the outside)
What material you want your door to be (UPVC, Composite, Timber, Aluminium)
If you have measurements for windows and doors and would like to have an initial discussion over your options, contact our team today on 0800 181888