Looking for Lockdown home improvement inspiration? How about these stunning garden buildings
23rd April 2020
Looking for Lockdown home improvement inspiration? How about these stunning garden buildings
There's many things we've all come to appreciate more during the current Covid-19 lockdown – from simple things like enjoying the outdoors and exercise to simply being able to see our family and friends as and when we want.
But given the vast majority of us have been forced to spend much more time at home, it has been a time where finding somewhere to unwind and relax has been important – especially perhaps for those with hectic family lives.
Some EYG customers are currently able to do just that, having used our products to create the perfect space in their gardens.
They have transformed garages and outdoor buildings into stunning leisure spaces, incorporating comfy sofas, gym equipment, dartboards, large television screens and even their own home bars (ideal given the pubs and cafes remain closed!)
They are effectively their own 'escapes' at home.
Nicola Arnott, marketing director at EYG, said: "Many home owners have either rooms within their homes, or buildings either leading onto gardens or in the garden, which have the potential to be transformed into great spaces with simple conversions.
"As can be seen from the pictures, one of our customers created a fantastic leisure bar for their home by converting a garage which ran down the side of their home.
"By adding an aluminium sliding door to the side of the garage, they have ensured it is light and airy, opening straight out onto their garden. It provides a great extra space within a family home, and could be a great selling point in the future."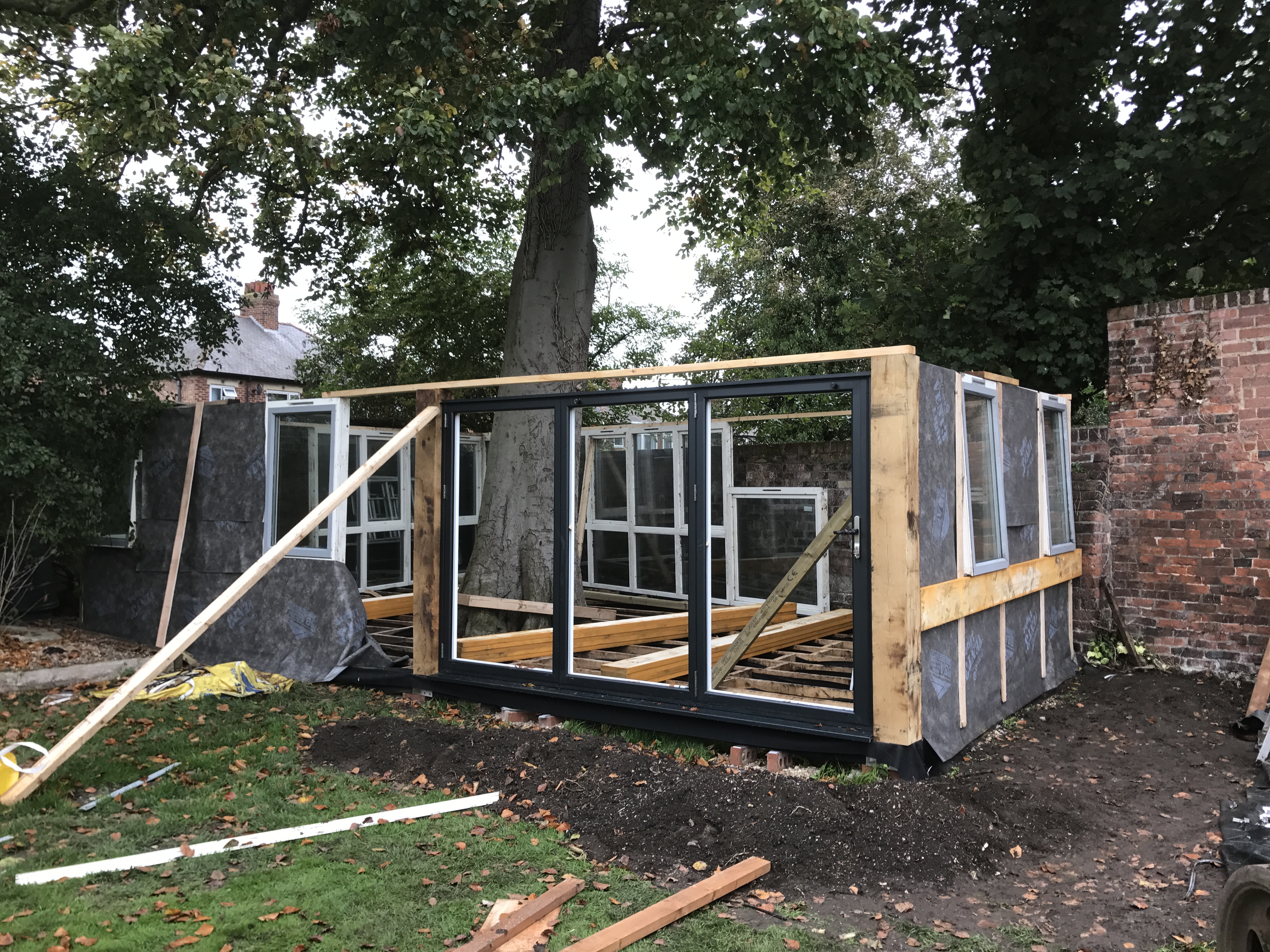 Another EYG customer has created a stunning garden escape, going a step further by using it to house a leisure, gym and bar facility – naming it 'Gym and Tonic'.
This customer used aluminium bi-folding doors to create a wide opening the building, and aluminium windows to encase a tree which is subject to a preservation order.
"It is often about imagination, and how far people want to take these kinds of buildings," added Mrs Arnott.
"This particular garden building is pretty bespoke, but a key element of it has been the installation of aluminium windows to create a centre piece around the tree, uPVC windows and aluminium bi-fold doors to create a wide opening for those summer days and evenings.
"Many people these days don't use their garages for cars, and many sit perfectly adjacent to both homes and gardens.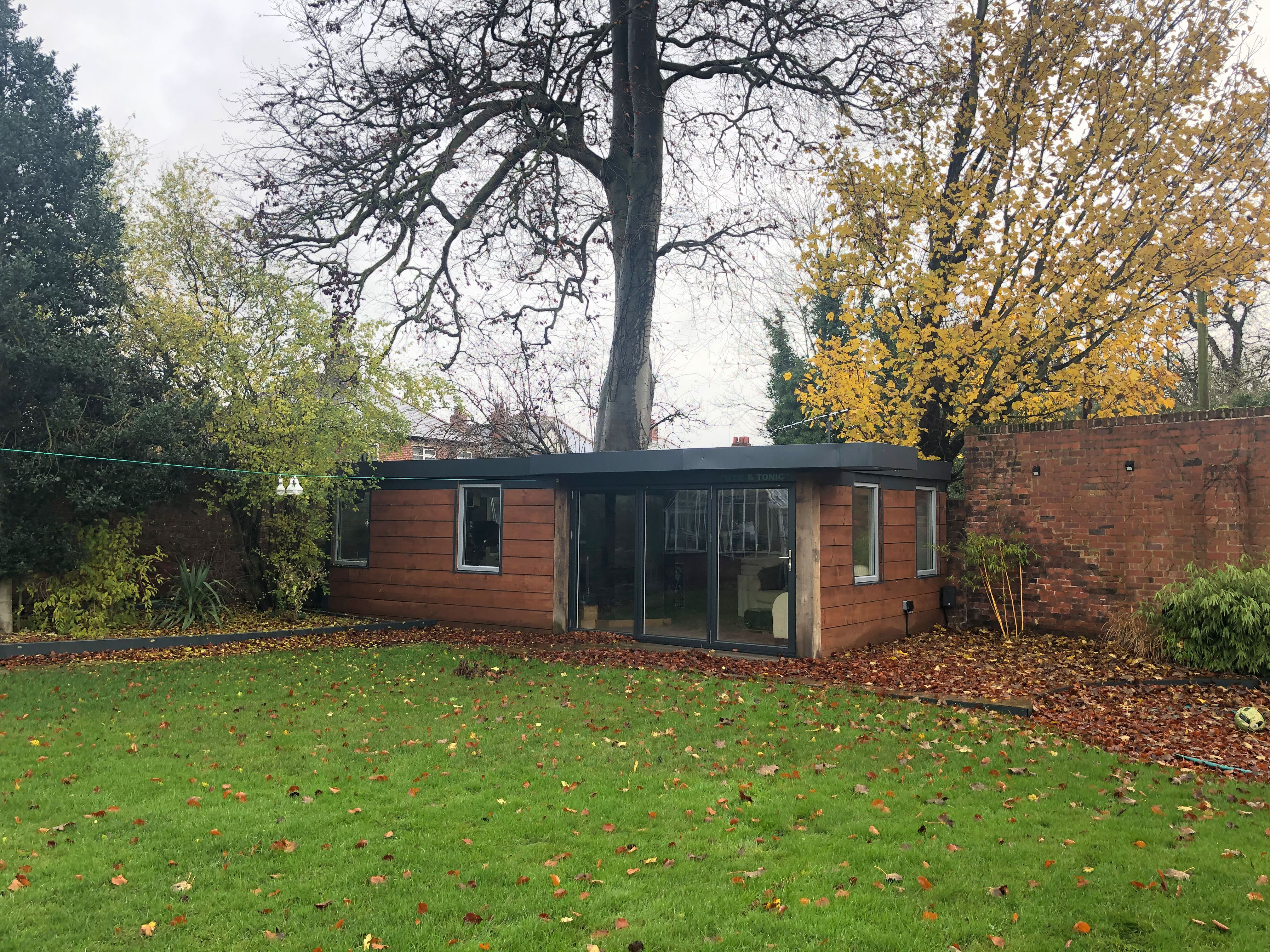 "Conversions can provide a relatively cheap and easy solution if you want to gain new entertaining or living space, often needing only the addition of a couple of energy efficient windows, and usually patio style or bi-folding doors."
In most cases, garage conversions and garden buildings usually fall under the permitted development rules and can be built under a building control notice, and therefore don't need planning permission.
EYG can supply bespoke windows and doors to meet any garden building design, and our domestic team can plan and install for any garage conversion project. Visit https://www.eygwindows.co.uk/online-quote for more info