Interiors inspo – tips for how to dress your garden room to create the perfect garden bar
29th March 2022
So you've bought a garden room and now want to create the perfect garden bar to make memories with all your loved ones, but you don't know where to start with furnishing it?
Creating your own little haven in your back garden – where you're always guaranteed the best seat, the perfect play list, and the cocktail of your choice – is a dream for many of us.
But now you have your garden room built, where do you start with designing the interior of your garden bar and making sure you make the most of it?
We have browsed the latest on-trend furniture and designs, and put together some key items for your garden room which will help you pull together a chic look which will make your home bar the place to be.
Seating and soft furnishings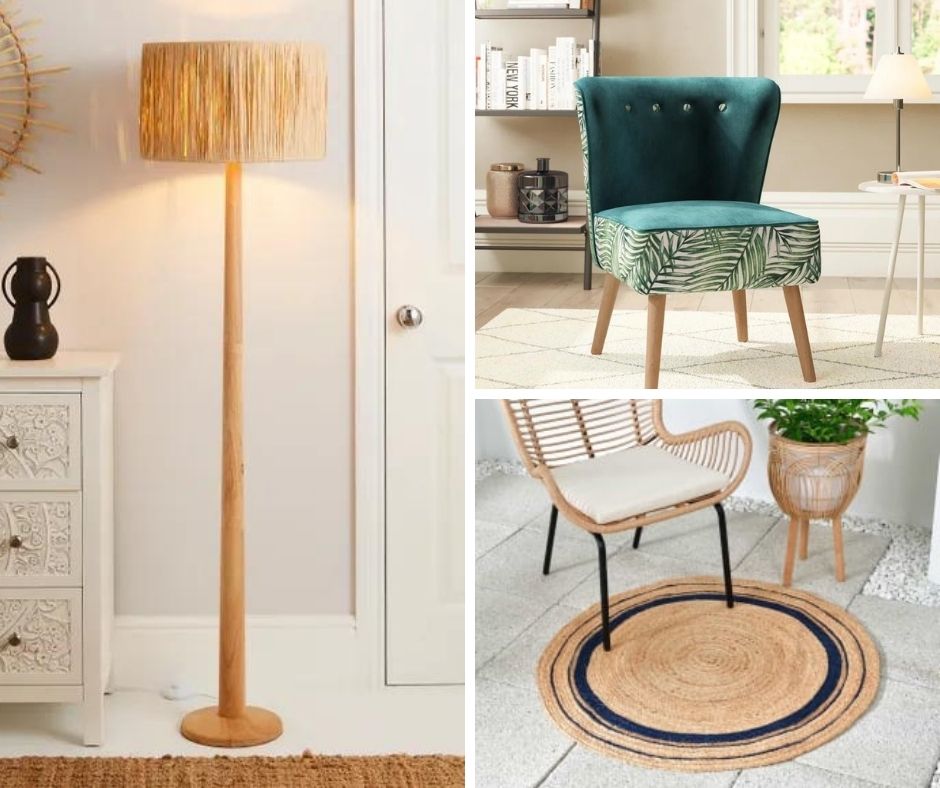 The 'jungle' trend is still very much a current favourite, with jungle and plant-inspired prints everywhere.
So this Dunelm occasional chair is not only very fashionable, but will also perfectly complement your garden bar, with a gorgeous green fern print. It is currently on sale for just £118.
Two of these statement chairs placed either side a low coffee table will look great alongside some cheaper bench seating, ensuring your have plenty of room for guests while still making a design impact, and not blowing the budget.
We also love B&M's opulent Oasis luxury cushions for just £10 each, which will brighten up additional bench seating.
Coffee table and rug
The B&M jute rug is a steal at £25 and works really well in a garden room, with its natural-looking colour tone and material, and blends in well with the green garden theme.
Wayfair's Leverette Cross Legs coffee table for £179.99 is a great size for drinks and nibbles, while also looking great and being the perfect height to work with the cocktail chairs.
Placing the table centrally on the jute rug will create a very aesthetically pleasing look.
Garden bar 'extras'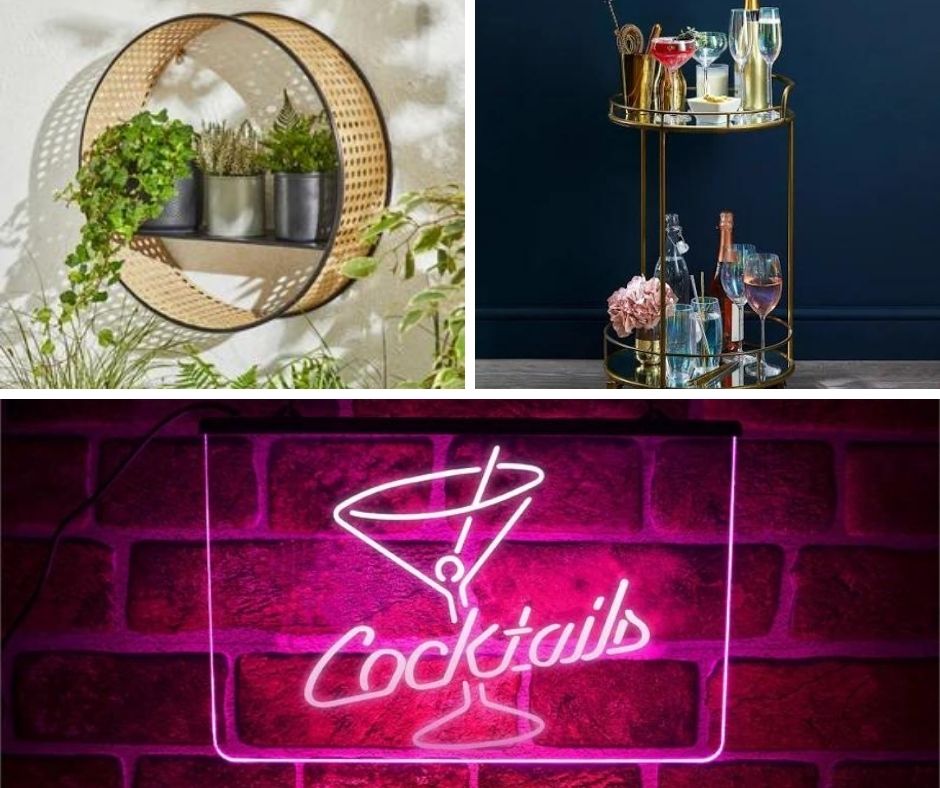 Who doesn't love a gold mirrored tray? Place these beautiful Next cocktail glasses (£27 for two) on your gold tray, £4.99 from The Range, and this makes a fantastic centrepiece on your coffee table.
How about this bling Neon sign (£24.99 from Etsy) for a bit of fun, and to let family and friends know that the garden bar is open and ready to welcome visitors?
This drinks trolley from Dunelm is big enough to be both practical, as well as adding a touch of glamour, and well-priced at £169.
And although EYG's garden rooms come equipped with heating and lighting, we love this Raffia floor lamp (Dunelm) for £109 to provide some muted lighting on an evening.
Finishing touches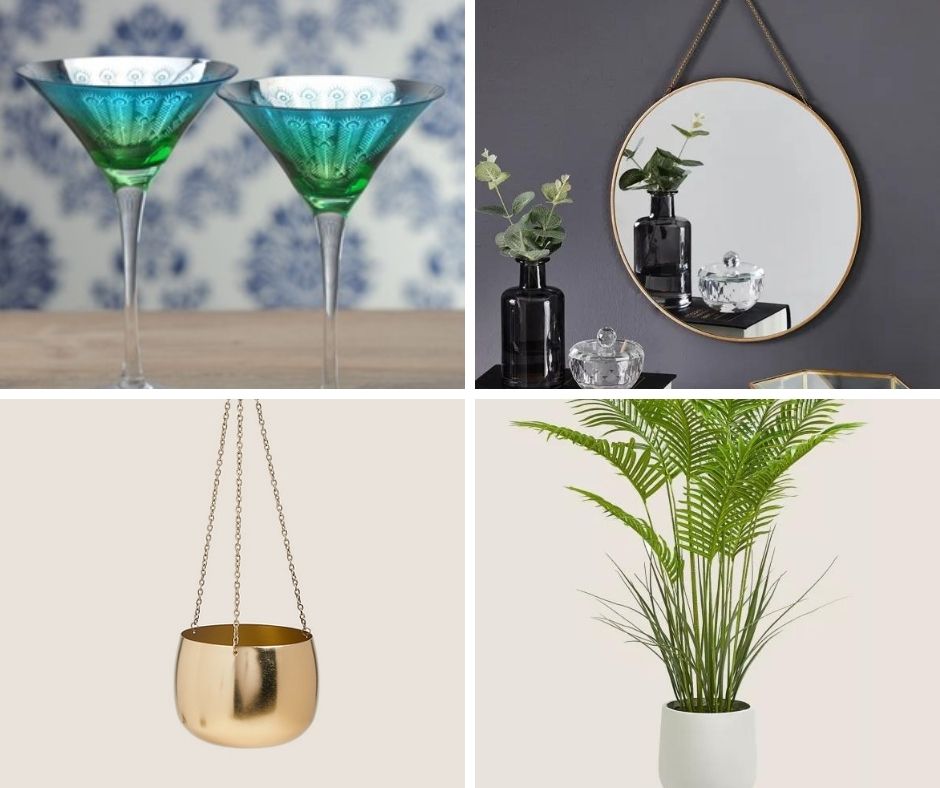 For a few special touches, we love this hanging gold planter from M&S (£12.50). If you're green-fingered then obviously real plants are preferable, but if you're not a skilled horticulturalist, then this M&S artificial palm will look fantastic placed in a corner of the room, and although it's a pricey £79, it will last forever.
So all that is left is to open your garden room doors and declare the bar ready and open for the summer, enjoy!
For more information about EYG's garden rooms, click here, or request your online quote here.