Instagram star Mishkashoe devotes entire reel to EYG's steel-look UPVC black windows
25th May 2022
Instagram digital creator Mishkashoe has showcased her bespoke EYG window to her hundreds of thousands of followers as she says she is "obsessed" with the style.
Michaela, who has amassed a huge following from interiors-lovers who adore her budget-friendly home interiors hacks, devoted an entire reel to her EYG UPVC window which we made in the 'Crittall' style.
Going by the Instagram name @mishkashoe, Michaela has gained 213k followers who love her DIY projects which look designer and expensive, yet are affordable.
Michaela, who lives with her family in east Yorkshire, shares her ideas on transforming her once-dated bungalow into a stylish home - all while saving money by often doing the work herself and using cheaper materials to achieve a high-end look.
Now, Michaela – who is an EYG customer having bought windows and doors from us when she bought her home with her partner – has promoted our home improvement products to her loyal followers.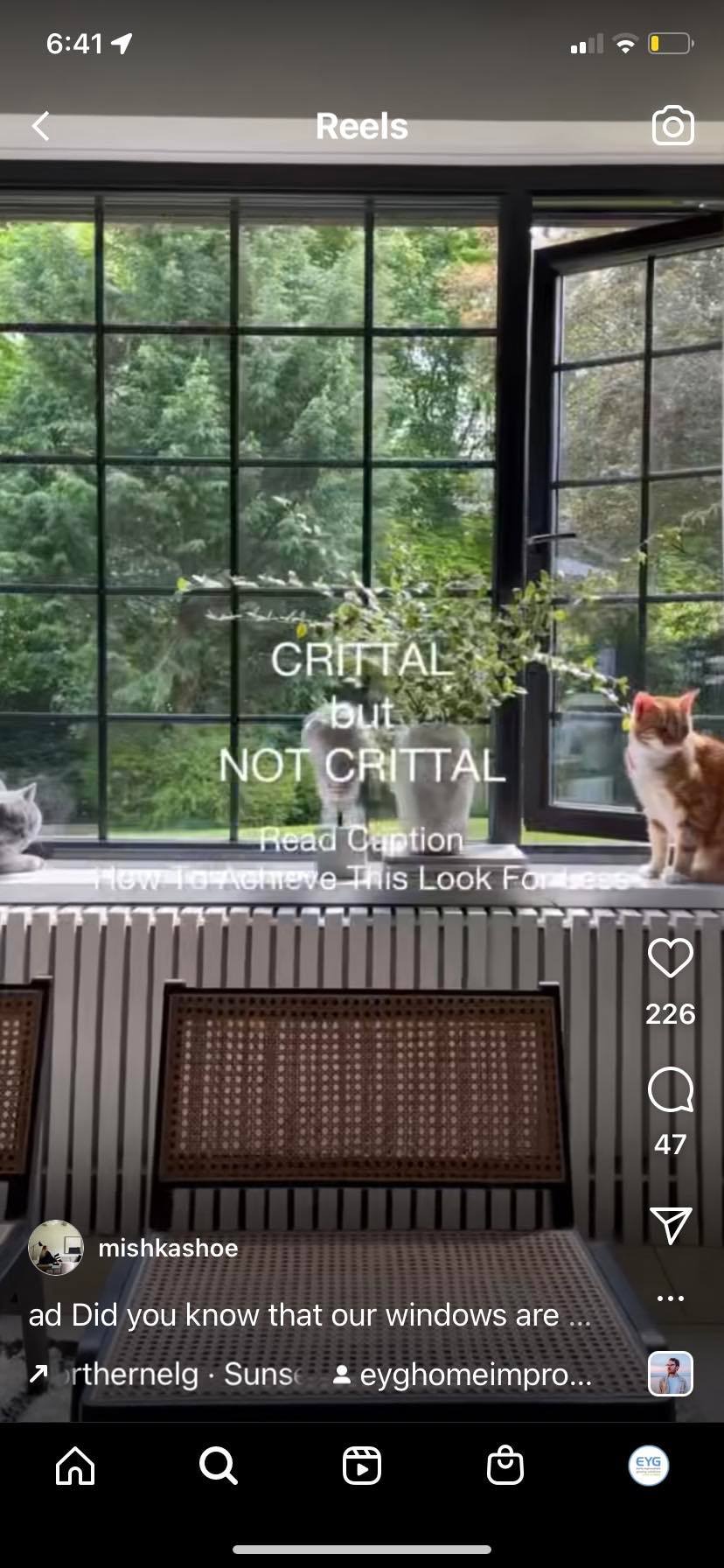 Michaela, a huge fan of the 'Crittall' style of windows, turned to us to achieve this expensive designer look on a budget, and we managed to create a black UPVC frame which we glazed with internal bars to create the signature industrial 'steel-look' effect which is synonymous with Crittall.
Michaela was thrilled with the look and created a reel on her Grid to show her followers how they can copy the famous Crittall steel-framed style using our cheaper UPVC alternative.
"Everyone always asks me about my living room window"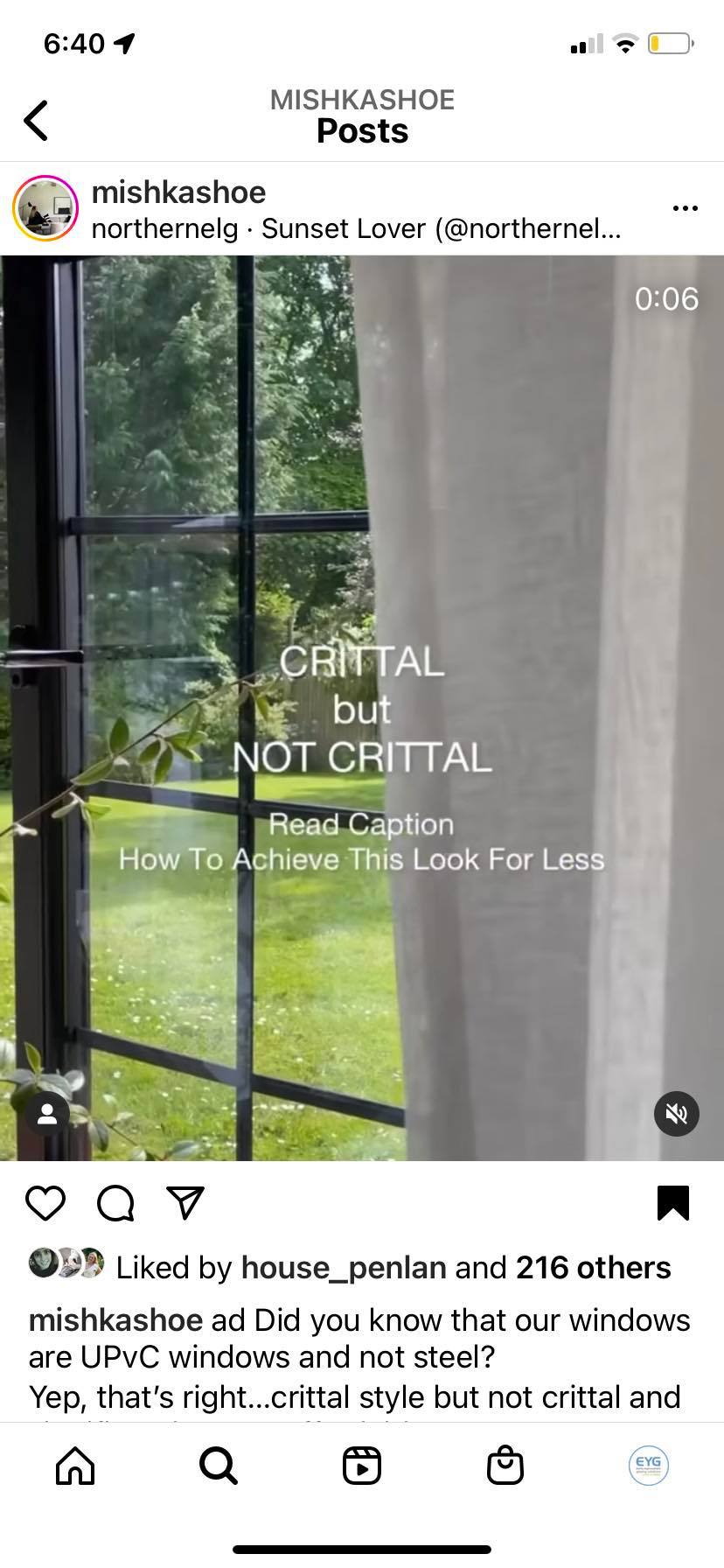 Michaela said: "Crittall windows and doors are so popular right now and everyone always asks me about my living room window, which is from EYG and manufactured in the Crittall style.
"I approached EYG about creating this look for me, and it wasn't something the representative had seen before, but they followed my design and wishes, and I was really happy with it."
EYG has since launched its own range of Steel-look windows and doors, on the back of the increased demand for this industrial-style look.
EYG's Sales Director John Waugh said: "We were thrilled to see Michaela share our window with her followers, as we are in awe of her home and her style.
"The original makers of this window created a unique design in the 1880s which is still going strong all these years later. Our steel-look windows and doors pay homage to this appearance, but by using UPVC or aluminium we can offer a lower cost to the customer.
"We think Michaela's window looks incredible in the footage and are thrilled she has given us her endorsement."
There is currently 55 per cent off windows and doors in EYG's Spring Sale, which includes our Steel-look range.
Michaela is one of the UK's most influential Instagram digital creators, and has featured in The Times, The Independent, Metro, Daily Mail and Ideal Homes and Stylist magazines.