How we put sustainability at heart of our work – from manufacture to installation
2nd March 2020
We're proud to put sustainability at the heart of our work.
Not just by reducing our own carbon footprint and impact on the environment, but by helping our customers do the same too (whilst saving money).
As a manufacturer of thousands of windows and doors every year, we're conscious that sustainability starts right here at our factory.
Just like any major production facility, our energy needs and demands are always high.
Domestic Sales Director John Waugh explains: "As a business, we are proud of the measures we take to ensure our products and processes are sustainable and environmentally friendly," he said.
"It can be a challenge for major production and manufacturing companies such as ourselves, but there many measures which can be put in place which will collectively make a significant difference - such as how we produce our energy and what happens to waste materials.
"We're proud to have placed a major focus on these areas to make sustainability a top priority."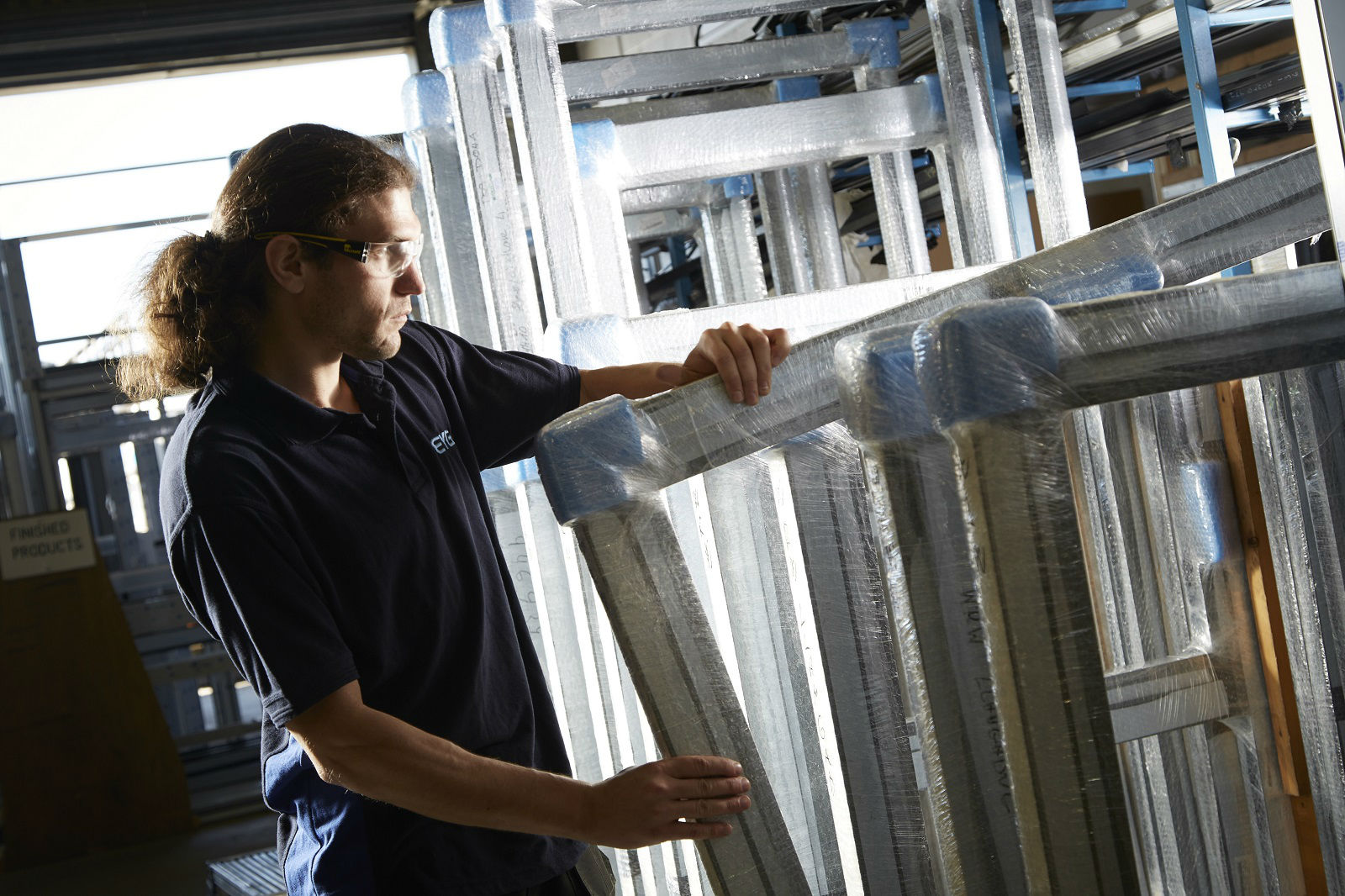 Our steps to sustainability
We use renewable energy systems to reduce the cost of large-scale manufacturing.
Solar panels are installed on the roofs of our factories to provide energy to power our machinery and lights.
We use old wooden windows which are removed from customers' homes to provide our heating.
All old UPVC windows removed from customers' homes are collected by specialist recycling company.
UPVC can be recycled and reused up to 10 times – so the plastic is shredded down before being recycled and repurposed.
This reduces the amount of waste going to landfill and causes less harm to the environment.
Helping to reduce your carbon footprint
All of the steps outlined above have enabled us to make significant energy savings each year – something we also do for customers by designing, manufacturing and installing windows and doors which are highly energy efficient.
Mr Waugh added: "Our windows are A-rated as standard for energy performance and our doors are designed to prevent draughts and minimise heat loss, thereby reducing carbon emissions from homes.
"For many years, we have only dealt with stakeholders who have signed up to the Government's Windows Sustainability Action Plan for the manufacture of components from responsible sourcing.
"We're also particularly proud of the positive impact our products have on customer's homes.
"New double and triple-glazed windows, energy efficient doors and highly-insulated replacement conservatory roofs are improving the energy efficiency at individual properties massively, bringing big savings on energy bills and less use of gas and electricity.
"Combine the thousands of projects we do each year, and we are playing a hugely-positive role with regards to long-term sustainability. This is something which we can be very proud of."