How to maintain your garage door
6th February 2020
Never underestimate the aesthetic impact appeal of your garage door.
It makes up almost a third of your home's exterior and its visual impact is vitally important.
Now that you've chosen a garage door which complements your style, here's a few tips to keep it looking good (and operating smoothly) for years to come.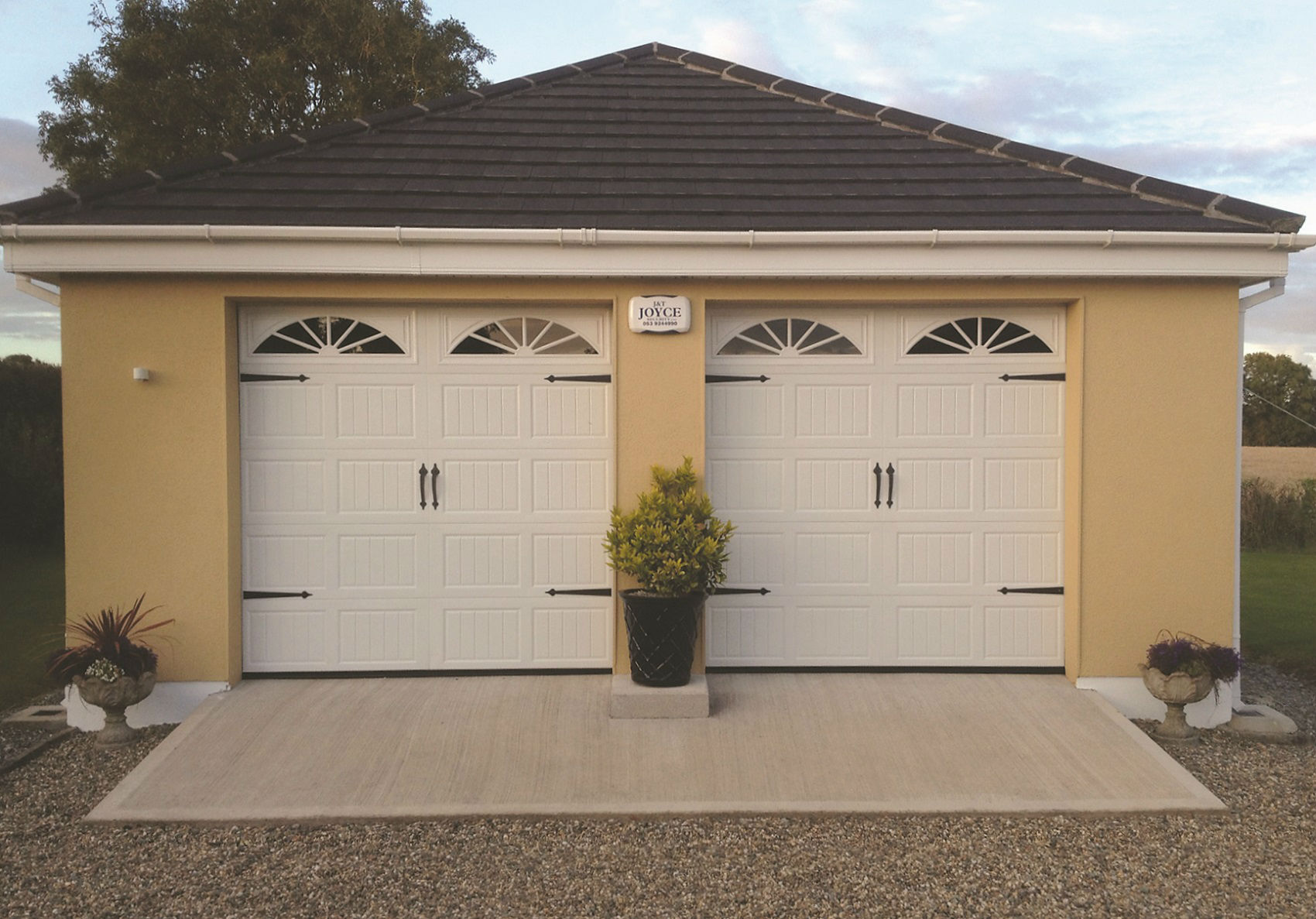 Adopt a preventative approach
Look and listen carefully every time you open and close the door as this can often reveal major or minor issues.
Does it look symmetrical?
Is it jerking or failing to move smoothly?
Are there any noises when in use?
If the answer is 'yes' to any of the above, be sure to investigate the problem further as preventative maintenance could help to avoid expensive repairs.
Keep it well lubricated
The average garage door goes up and down about 1,000 times a year – in all seasons!
It only takes around ten minutes to ensure all the moving parts are well lubricated, but doing so once every 3-6 months will preserve its lifespan for decades.
Use a spray lubricant or white lithium grease on the overhead springs, opening chain or screw, hinges, rollers and tracks.
Clear the tracks
If a garage door becomes sticky, it's usually because the tracks are blocked.
Make sure both sides are thoroughly cleaned and free from debris by wiping the inside part with a damp cloth and dry with a paper towel or fresh cloth.
Should the stickiness persist, a spray lubricant could help solve the problem.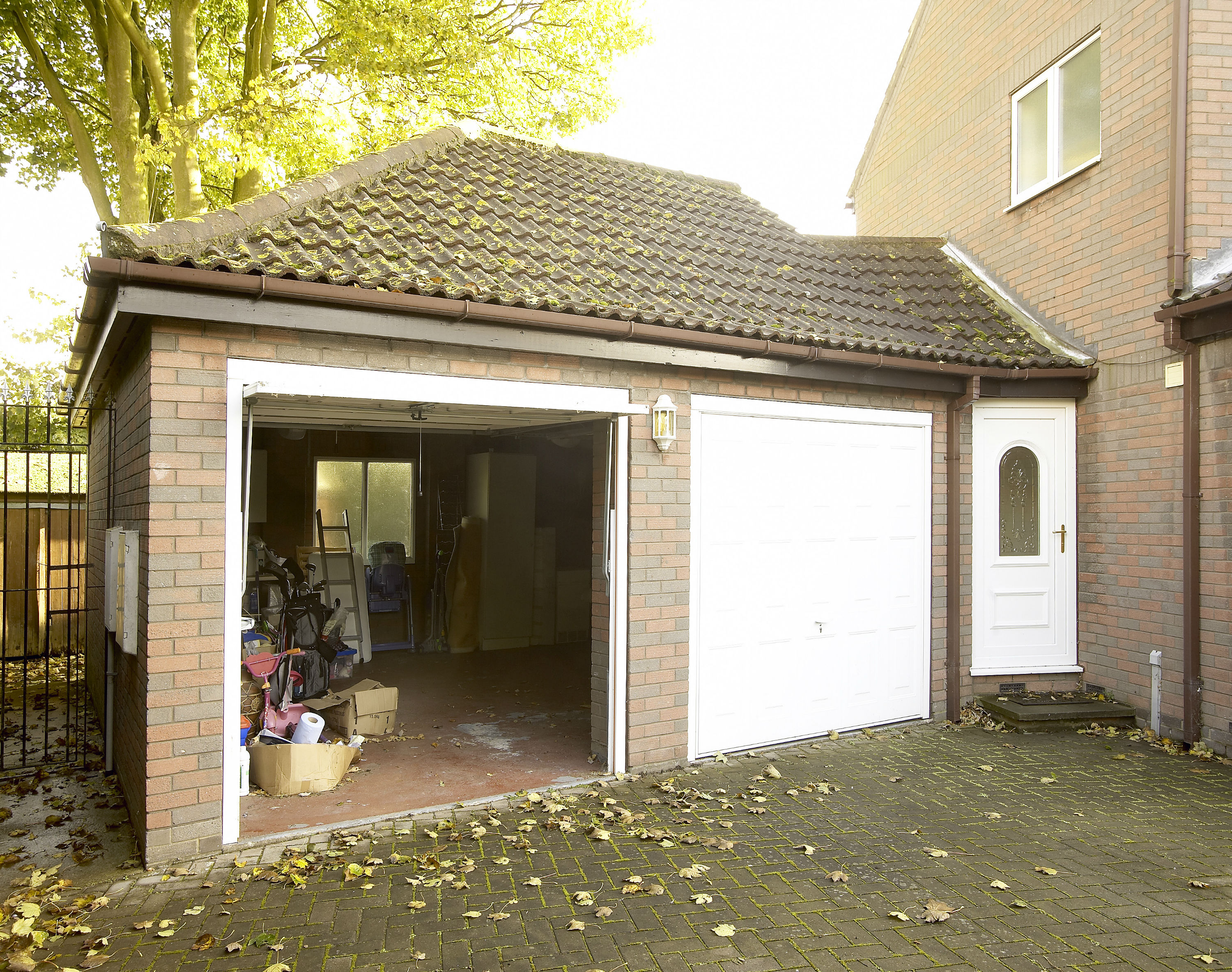 Review the rollers
Inspect the rollers, which can be made of plastic or metal, to see if they are chipped, cracked or worn.
If they are damaged in any way, get them replaced by a professional as soon as possible.
Test the weather strip
The weather seal at the bottom of your garage door is designed to repel rain and keep other elements out.
If the plastic or rubber strip is cracked, damaged or brittle; it should be replaced immediately.
This is easy to do and a replacement seal can be obtained from a reputable DIY store.
Check for cable wear
Keep an eye out for broken strands or damage around the bottom of the roller bracket.
Whilst it's important to check for wear and tear, do NOT attempt to repair or replace the operating cables if they are in poor condition.
High-tension cables contain enough force to cause serious or life-threatening injuries and should only be adjusted by an experienced professional.
Wash regularly
Washing your garage door with warm soapy water will keep it looking fresh and clean.
Use a clean cloth to remove any dirt, but try to avoid trapping debris in the cloth which could scratch the surface.
Our Warranty Promise – Issues & Repairs
All EYG garage doors are protected by a comprehensive 'repair or replace' warranty.
Should you suffer a problem because of a manufacturing fault or general everyday use, we will aim to resolve it promptly.
If we fitted your product in the last six months, call 0800 181888 and ask our 'Installations team' to book a return visit – FREE under your EYG warranty.
For repairs to an installation carried out by EYG more than six months ago, call 0800 181888 and arrange for our 'Service team' to resolve the issue.
EYG warranty benefits:
10-year warranty applies from initial date of installation
5-year warranty for foiled, coloured, woodgrain products
5-year warranty for all gold or chrome hardware
Complete cover for both the product and any parts used
Mechanics of all multi-point security systems included
Transferrable – warranty is against EYG products not the purchaser