How to clear and clean gutters
1st January 2020
If your gutters get clogged with leaves and debris, it can actually lead to a lot of problems.
Keeping them clear will prevent water damage – protecting your windows, doors, brickwork and foundations.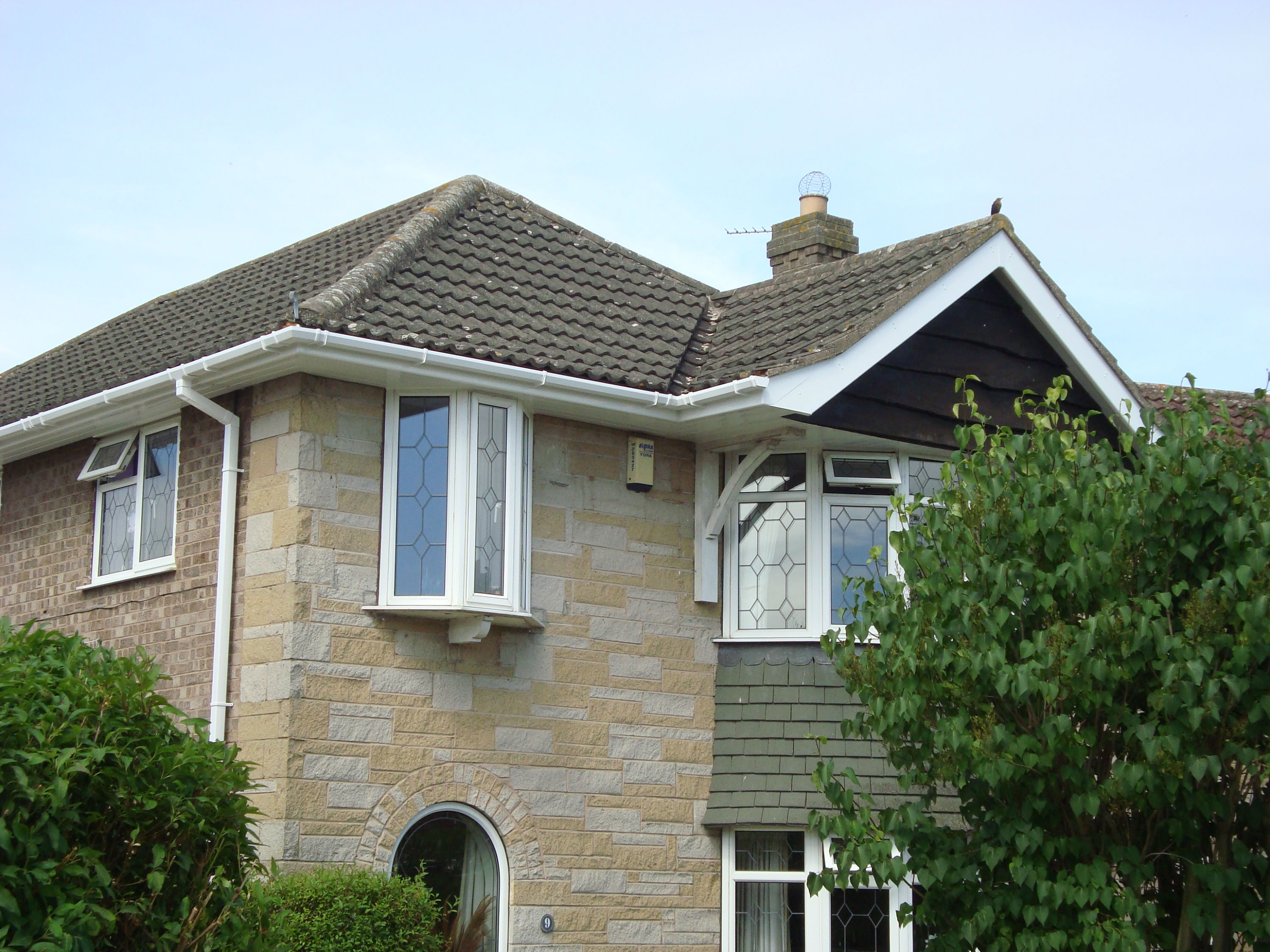 Step 1
Before doing anything, weigh up whether you're confident enough to tackle this tricky at-height task – for which you'll need a robust and sturdy ladder.
If not, it's probably a good idea to call in an experienced professional who can make light work of it.
Step 2
Carefully position the ladder and use either gloved hands or a small garden trowel to scoop out any leaves or debris. Use an empty bucket to collect the rubbish and slowly work your way along the length of gutter. Move and reposition the ladder at regular intervals so you don't need to over stretch.
Step 3
Once the gutters are clear, use a hose to wash them out, again working from one end to towards the drain pipe outlet. Remove any stubborn grime with a brush. This process should also flag up if they are suffering from any leaks.
Step 4
If the water doesn't flow freely down the drainpipe, there may be a blockage. To clear it, put the hose down the drainpipe and use the water pressure to remove it. Should this fail to work, a plumbing snake may be needed to clear any remaining obstructions.
Step 5
Once your gutters have been successfully cleaned, consider using a gutter hedgehog or leaf guard to prevent leaves and debris from building up again or causing a blockage.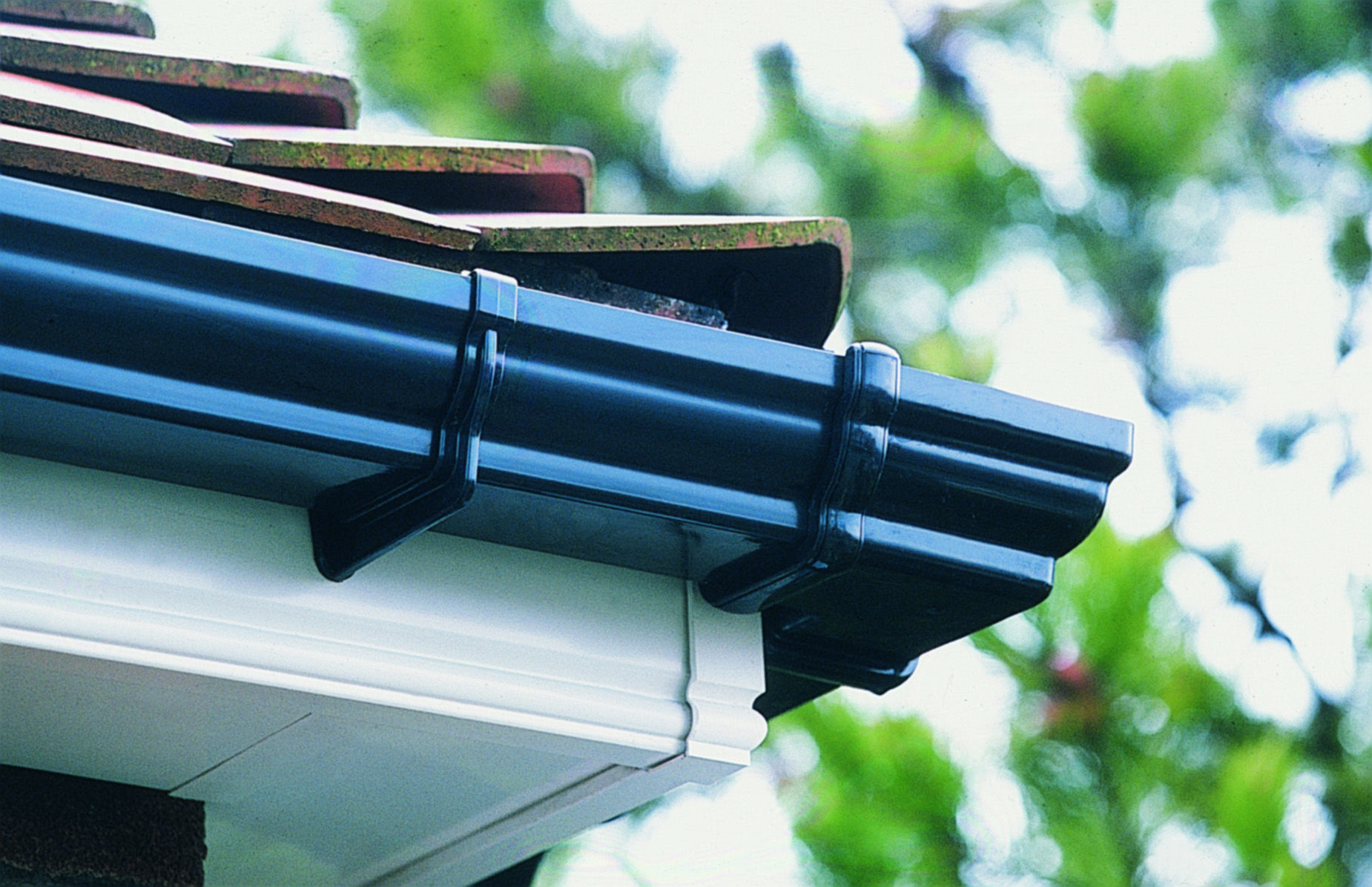 How can you tell if your gutters need cleaning?
There are 5 basic signs that indicate you may need to clean your gutters.
Birds frequently visit
Water spills over the sides.
Gutters are sagging.
Plants are visibly growing in them.
You have no idea when you last cleaned them

How often should gutters be cleaned?
In order to prevent leaves and debris from building up, we would recommend cleaning your gutters at least twice a year – in Spring and Autumn.
If you live in an area where there are a lot of trees which shed leaves, you may need to carry out this task more frequently.

Our Warranty Promise – Issues & Repairs
All EYG gutters are protected by a comprehensive 'repair or replace' warranty.
Should you suffer a problem because of a manufacturing fault or general everyday use, we will aim to resolve it promptly.
If we fitted your product in the last six months, call 0800 181888 and ask our 'Installations team' to book a return visit – FREE under your EYG warranty.
For repairs to an installation carried out by EYG more than six months ago, call 0800 181888 and arrange for our 'Service team' to resolve the issue.
EYG warranty benefits:
10-year warranty applies from initial date of installation
5-year warranty for foiled, coloured, woodgrain products
5-year warranty for all gold or chrome hardware
Complete cover for both the product and any parts used
Mechanics of all multi-point security systems included
Transferrable – warranty is against EYG products not the purchaser