How to care for timber windows
2nd January 2020
All our timber windows are made from specially-selected Sapele, a hardwood which looks and feels like mahogany, from the same Meliaceae family.
Available in natural shades ranging from gold and red to light pink and brown, it is widely used in boats building and the manufacture of luxury furniture and flooring.
Dark in tone and high in density (640 kg/m3), it has a distinctive interlocked grain and boasts natural qualities to help it withstand the elements.
To prolong its life, we apply a preservative before finishing in a protective paint or stain of your choice.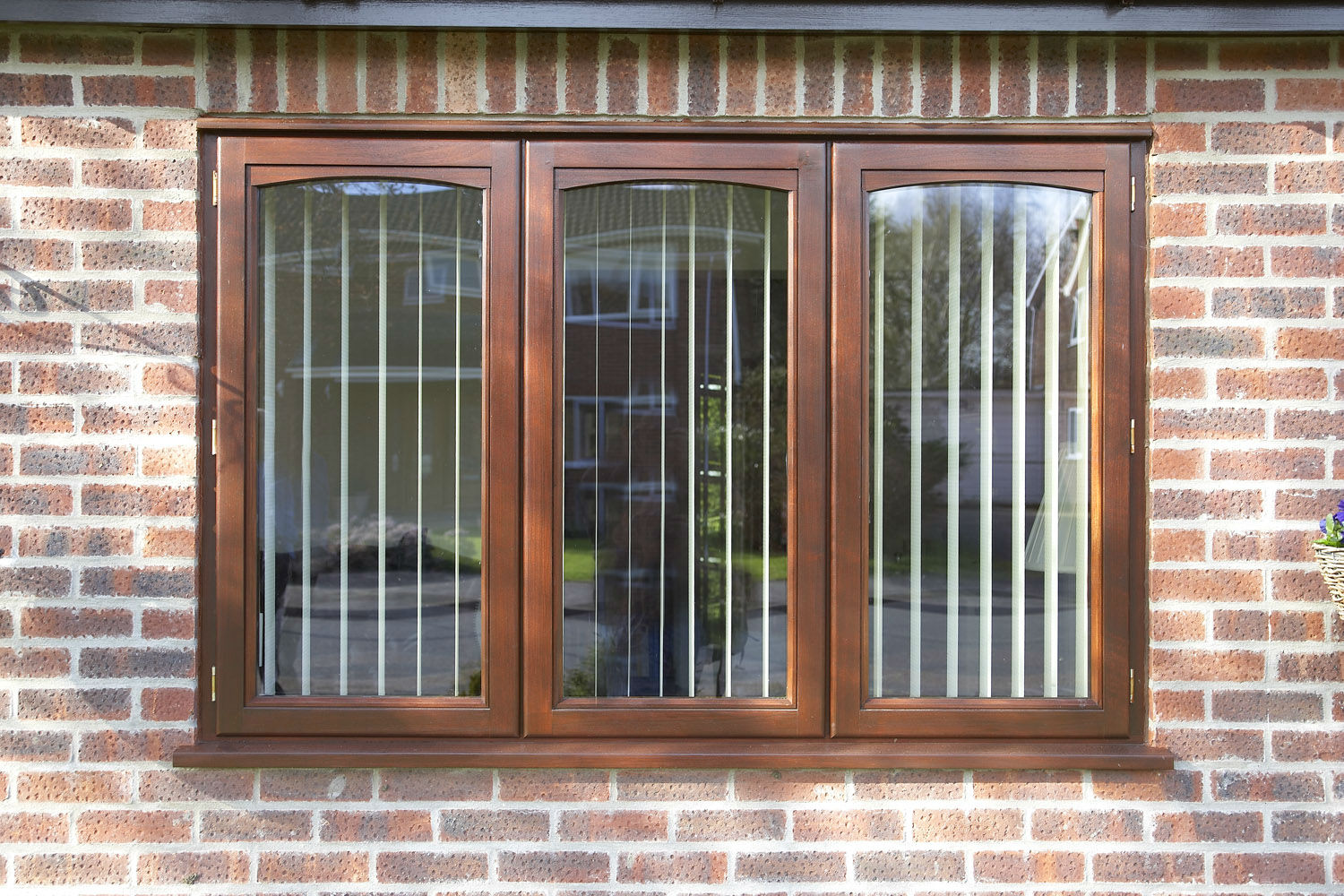 CLEANING
To maintain their appearance, we recommend cleaning wooden window frames at least twice a year.
How to clean wooden window frames
Step 1: Dip a clean soft cloth in a solution of warm water and washing-up liquid. Lemon juice is a natural cleaning agent which can cut through stubborn stains.
Step 2: Gently remove any dirt or grease which may have built up.
Step 3: Fill a bucket with clean warm water and repeat the process to rinse thoroughly.
Step 4: Use another soft clean cloth to remove excess water and dry.
Step 5: Do not use kitchen, bathroom or glass cleaners on wooden frames as it can cause discolouration and irreparable damage.
MAINTENANCE
Carrying out the correct maintenance can keep your wooden windows looking great far beyond their guaranteed lifespan.
Timber windows with a stained finish should be maintained regularly to preserve their appearance.
Inspect the stained or coloured finish at least once a year to check for areas which are chipped, cracked, damaged or worn.
If the timber is damaged, it should immediately be re-painted or stained to maintain your five-year EYG woodgrain warranty.
How to repaint wooden window frames
Step 1: Prepare any damaged areas by lightly rubbing down the existing finish with an abrasive paper.
Step 2: Follow the lines of the grain and try not to fully penetrate the existing colour.
Step 3: Once you have a smooth surface, use a wet cloth to remove all dust.
Step 4: Repeat until all debris is removed and allow to dry thoroughly.
Step 5: Re-paint the damaged area with a micro-porous stain or paint as this should minimise the need for reapplication.
Our Warranty Promise – Issues & Repairs
All EYG timber products are protected by a comprehensive 'repair or replace' warranty.
Should you suffer a problem because of a manufacturing fault or general everyday use, we will aim to resolve it promptly.
If we fitted your product in the last six months, call 0800 181888 and ask our 'Installations team' to book a return visit – FREE under your EYG warranty.
For repairs to an installation carried out by EYG more than six months ago, call 0800 181888 and arrange for our 'Service team' to resolve the issue.
EYG warranty benefits:
10-year warranty applies from initial date of installation
5-year warranty for foiled, coloured, woodgrain products
5-year warranty for all gold or chrome hardware
Complete cover for both the product and any parts used
Mechanics of all multi-point security systems included
Transferrable – warranty is against EYG products not the purchaser