How to buy a conservatory on finance (with affordable monthly payments)
14th February 2018
You'd love a bit more living space where you can relax or entertain. But you don't want the hassle (or expense) of moving house.
Many of our customers are faced with this dilemma - and building a beautiful bespoke conservatory can definitely help to improve your lifestyle.
Thanks to our flexible funding options, you can now buy a conservatory on finance - using affordable monthly instalments to keep your hard-earned savings in the bank.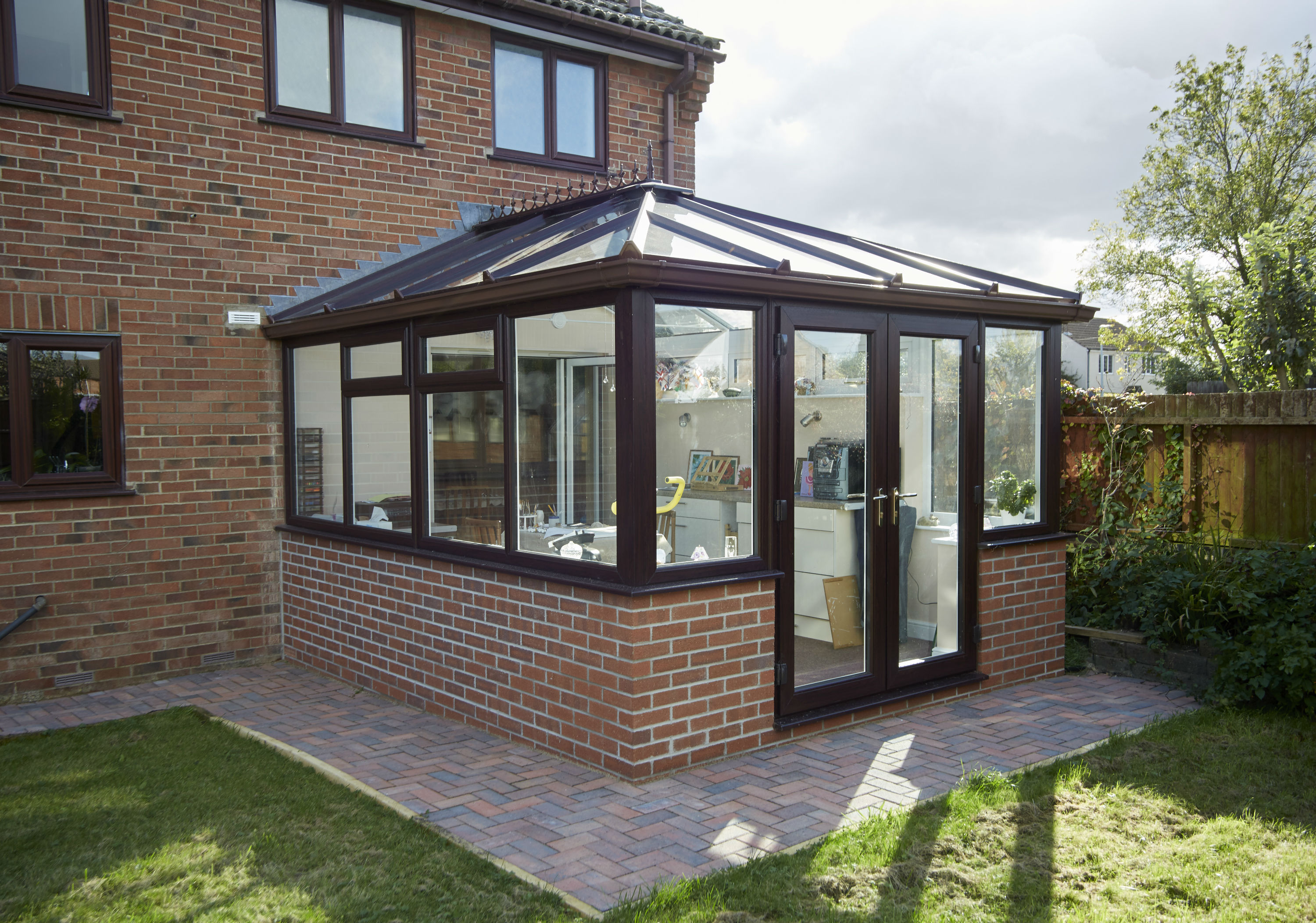 Improve your home today and enjoy having more useable living space – without worrying about how to pay for it.

Take a look at the two most flexible payment options available from EYG...
Buy now, pay nothing for 12 months - and no deposit
With no deposit needed and no set-up fees to pay, this option a firm favourite with both our new and existing customers.
After choosing the conservatory you like, we'll conduct an initial design survey at your home before confirming the price, installation start date and schedule of works.
Once your conservatory is finished, you'll have 12 months from the completion date to pay the outstanding balance (and a £70 option fee) with no interest added.
If you choose not to settle within 12 months, interest will have accrued and will be payable from the date of installation. Interest will continue to be charged and you'll begin a 120-month repayment plan, as per the terms of your initial loan agreement.
Representative example:
Example purchase price: £5,000
Minimum deposit: £0
Total amount of credit: £5,000
Duration of agreement: 132 Months (Including 12-month deferral period)
120 monthly instalments: £107.55
First payment: 12 months after installation
Rate of interest: 18.3% per annum variable, 19.9% APR variable representative
Total amount payable £12906.00 (includes £0 deposit)
Total charge for credit: £7906.00
Early exit fee: £70.00 (if you repay loan amount before 12 months when no interest will be payable)

No deposit flexi loan
With no deposit required, you can keep your nest egg in the bank and make affordable monthly repayments by direct debit – so you can budget for your conservatory easily.
Our flexible terms also allow you to completely control the loan. Make advanced or additional payments and it will help to pay for your conservatory quicker - and reduce the amount of interest you pay.
For complete peace of mind, the loan is not secured on your home – and your rights are fully protected in law by the Consumer Credit Act 1974.
Representative example:
Example purchase price: £5,000
Minimum deposit: £0
Total amount of credit: £5000
Duration of Agreement: 120 months
Monthly instalments: £64.70 per month
First payment: 1 month after installation
Rate of interest: 9.5% per annum, 9.9% APR variable representative
Total amount payable £7764.00
Total charge for credit: £2,764.00

What are the benefits of buying a conservatory on finance?
No deposit needed - keep your savings working for you
Easy to budget - fixed repayments made by direct debit every month
Flexible terms - reduce lifetime of loan by making additional payments to monthly minimum
Unsecured - your home will not be used as security against the loan
Simple & convenient - complete the application in your home
Quick - receive a fast loan approval decision
Peace of mind - purchase protected by Consumer Credit laws

Choose a conservatory deal that's right for you!
Now that you know how our payment plan options work, all you have to do is choose a conservatory you love!
Flexible payment plans can be arranged for any products in our portfolio, from £1,000 up to a maximum of £50,000 – but lending will only be permitted to those who can afford to repay without undue difficulty. All credit is subject to application and status.
Click here for full terms and conditions – including your rights of withdrawal, the consequences of not keeping up with my repayments and how the Consumer Credit Act law will fully protect you.
If you'd like to discuss your requirements, please call 0800 181888 - buying a conservatory on finance has never been easier!