How much does it cost to put a tiled roof on a conservatory?
21st November 2022
The cost of retro-fitting a tiled conservatory roof to an existing conservatory depends on several different factors.
Obviously, this means that there is not a universal price structure which can be applied to projects of this nature.
However, when compared to fitting new conservatory with a tiled roof it is likely to be a more cost-effective solution.
When weighing up how much it will cost, the two biggest factors to consider are:
The size of your conservatory
The type of materials used
The removal and disposal of the old roof, labour costs, any interior work like plastering and electrics will also affect the final price you pay.
Some projects may require new box guttering, Velux-style windows, interior pelmets, the replacement of sealed units or new lead flashing work to tie the roof into the existing property. All of these little details (and VAT) will increase costs too.
The aim of this guide is to give you an idea of ALL the variables involved (based on previous EYG projects), so that you can be fully informed about the true tiled conservatory roof cost before making an investment decision.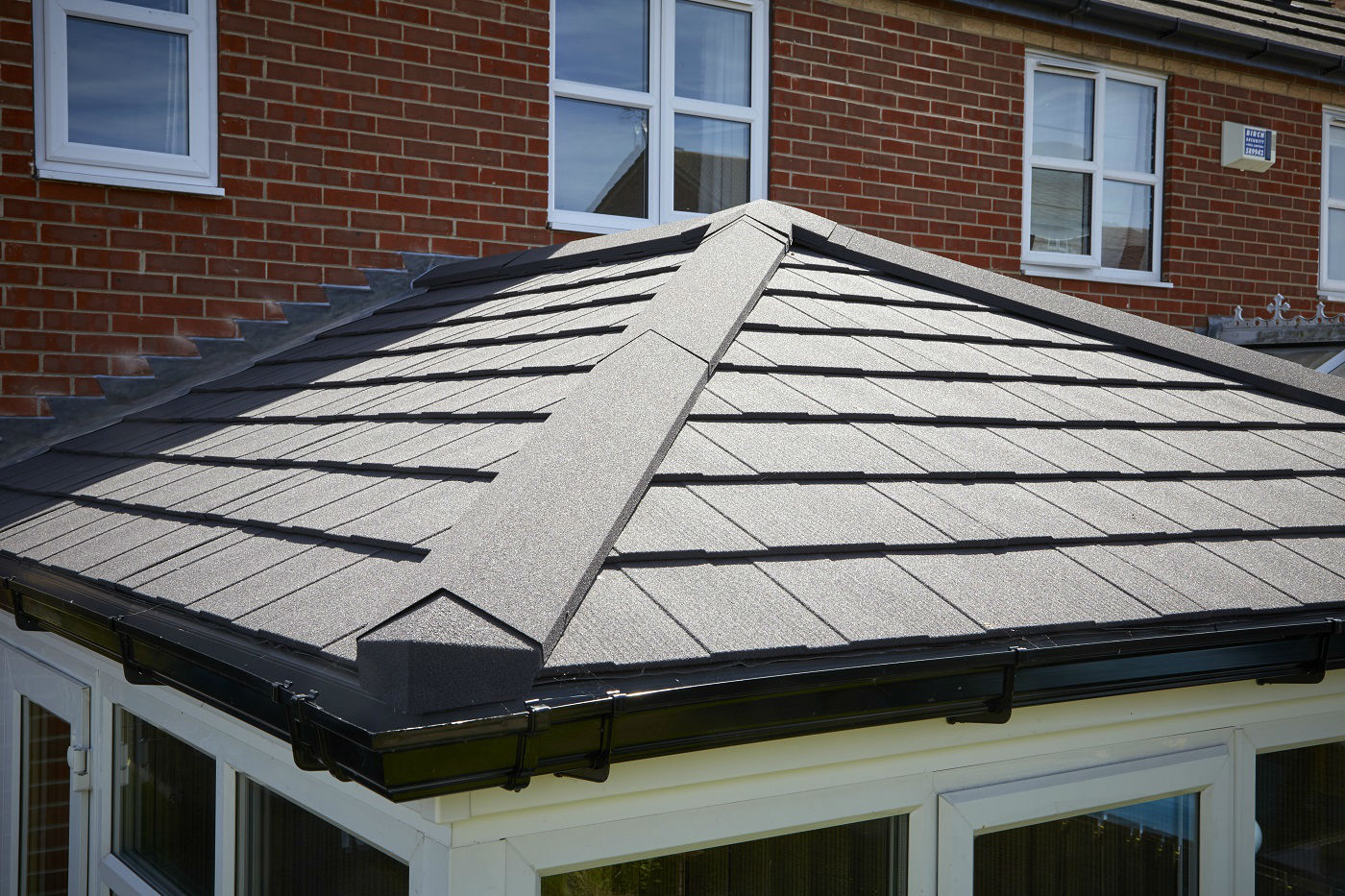 What's the 'average' price for a tiled conservatory roof?
In the same way that a glass roof will always be more expensive than a polycarbonate roof, a tiled conservatory roof will usually cost more than a similar-sized glazed alternative.
So, how much does a tiled conservatory roof cost?
Well, the best way to calculate the 'average' price is to work on a budget figure of somewhere between £650 to £850 per sqm (depending where you live in the UK).
Unfortunately, it's difficult to be more accurate than that because of the factors outlined above.
Below are some examples of replacement tiled conservatory roof projects we have previously carried out:
3m x 3m (9 sqm): Fully fitted for around £7,700 – £855 per sqm approx.
4.5m x 2.5m (11 sqm): Fully fitted for around £9,000 – £823 per sqm approx.
8m x 3m (24 sqm): Fully fitted for around £18,000 – £750 per sqm approx.
However, the price you pay for a roof like this will typically be around 60 to 70 per cent cheaper than the cost of the designing and installing same size conservatory from new – a substantial saving.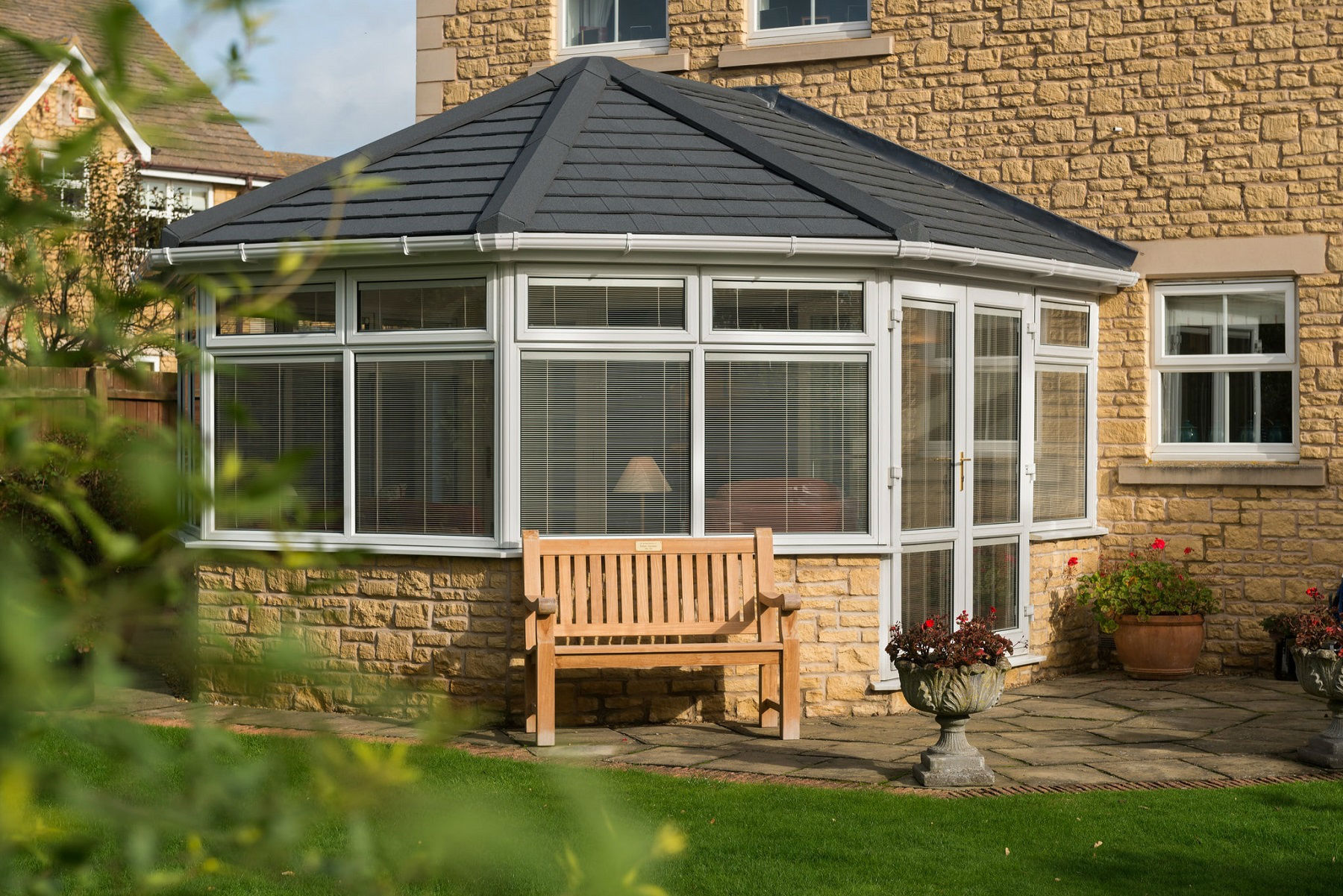 What do you get for your money?
As we've already explained, there are many variable factors which will affect overall cost, but the following should be included in the final price you pay:
Removal of the old roof
Potential structural strengthening (if required)
Roof materials
Tapco tiles
Foil-backed insulated plasterboard
100mm foil backed additional dense insulation
Fascia
Guttering
Lead flashing work
Lighting or spotlights
Electrical work
Plaster finish
VAT at 20%
Having been in business since 1971, EYG is a leading UK home improvement company and all the tiled conservatory roofs we install come with a 10-year warranty.
If you were to have any snags or issues during this period, we promise to repair or replace the problem promptly and with no fuss – giving you peace of mind from the outset.
All our quotes are based on a fixed-price cost (not an estimate), which are only finalised once a surveyor has visited your home to take precise measurements and check that the existing conservatory is strong enough to support a solid roof. This safeguards you from incurring any additional costs in the future.
Should it be necessary to obtain Building Regulations to carry out the roof conversion, we can apply for this on your behalf in advance of any contracts being drawn up.
Once we arrive to start work, projects of this nature typically take a few days to complete and don't usually last more than a week.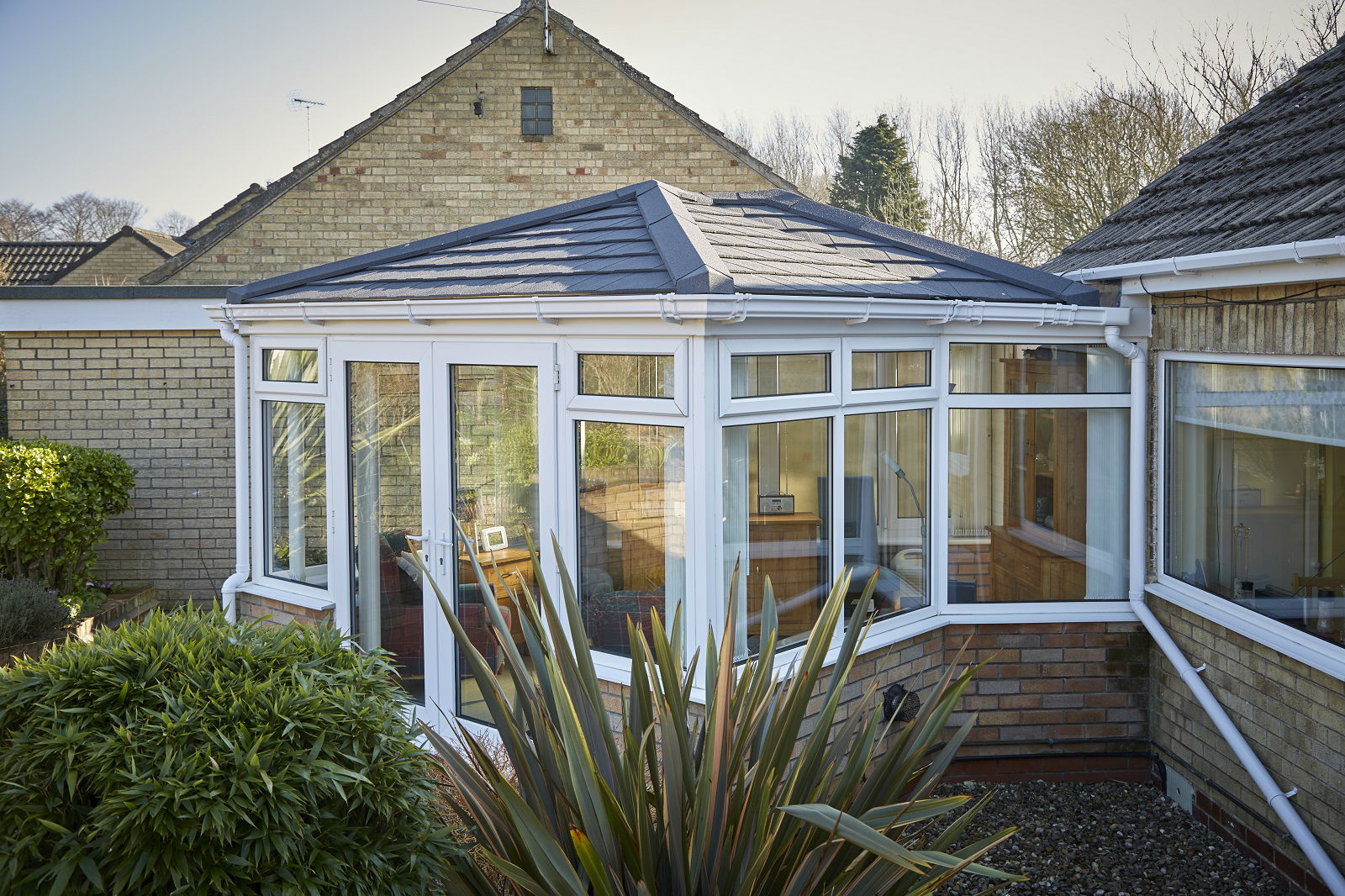 Always consider your needs and the costs involved
Before installing a tiled conservatory roof, think about your reasons for doing so and consider how you want to use the room in future.
Whilst a new tiled roof will transform your living space and make it more like a conventional room (because of a reduction in temperature fluctuations), it will be darker than a traditional conservatory.
Unless your design includes Velux-style windows, expect to experience a decrease in natural light levels of around 10 per cent.
On the plus side, roofs of this nature do boast superb insulating qualities and will ensure you're warmer and able to use the space more often.
If the structure of your existing conservatory is sound, but the roof is leaking or in a poor state, there might not be any need to start from scratch – a tiled conservatory roof will fit the bill perfectly.
On the other hand, you may have an older conservatory which is made from cheap uPVC and it may not be wise to pay thousands of pounds to fit a new roof to a base structure that's seen better days. Instead, it would probably be better to invest in a completely new conservatory or orangery.

With a number of flexible funding options available – including the option to buy now and pay nothing for 12 months, buying a replacement tiled roof has never been easier.
You just need to decide which is the best option for you and your budget.
Should you need any help or advice, please leave your details or call 0800 181888 – we'll be happy to turn your home improvement dream into a reality!