How much do home extensions cost?
23rd October 2019
Adding a home extension is the most popular way for families to gain valuable extra living space without the stress of moving.
Since 2013, research shows the number of UK homeowners who have improved rather than moved has risen fivefold - up from 3% to around 15%.
At EYG, we've helped thousands of people transform their home and lifestyle by investing in an orangery extension, conservatory or garage conversion.
If you're weighing up whether to extend your home, this detailed guide will explain:
The average build costs involved
Factors which may make it cheaper
New laws on Planning Permission
Potential uplift in home value
How to kick-start your project

What is the average cost of an extension?
Obviously, the amount a home extension costs depends on where you live in the UK.
There are also other variable factors which affect the price – including:
Number of storeys – single or double
Soil type – affects depth of foundations
Usage – influences the regulations you must meet
Amount of glazing – affects insulation values
Size – costs may reduce slightly for larger spaces
Finish – 'standard' can be 50% less than 'excellent'
For a straightforward single-storey extension, you should expect to pay…
Basic quality: £1,200 to £1,400/m²
Good quality: £1,400 to £1,800/m²
Excellent quality: £1,800 to £2,200/m²
However, it's worth remembering that in London and some South East areas, these figures could rise by as much as 20 to 25 per cent.
To obtain an accurate home extension cost, please get in touch for a free no-obligation quote and property assessment.

How much can I extend my house without planning?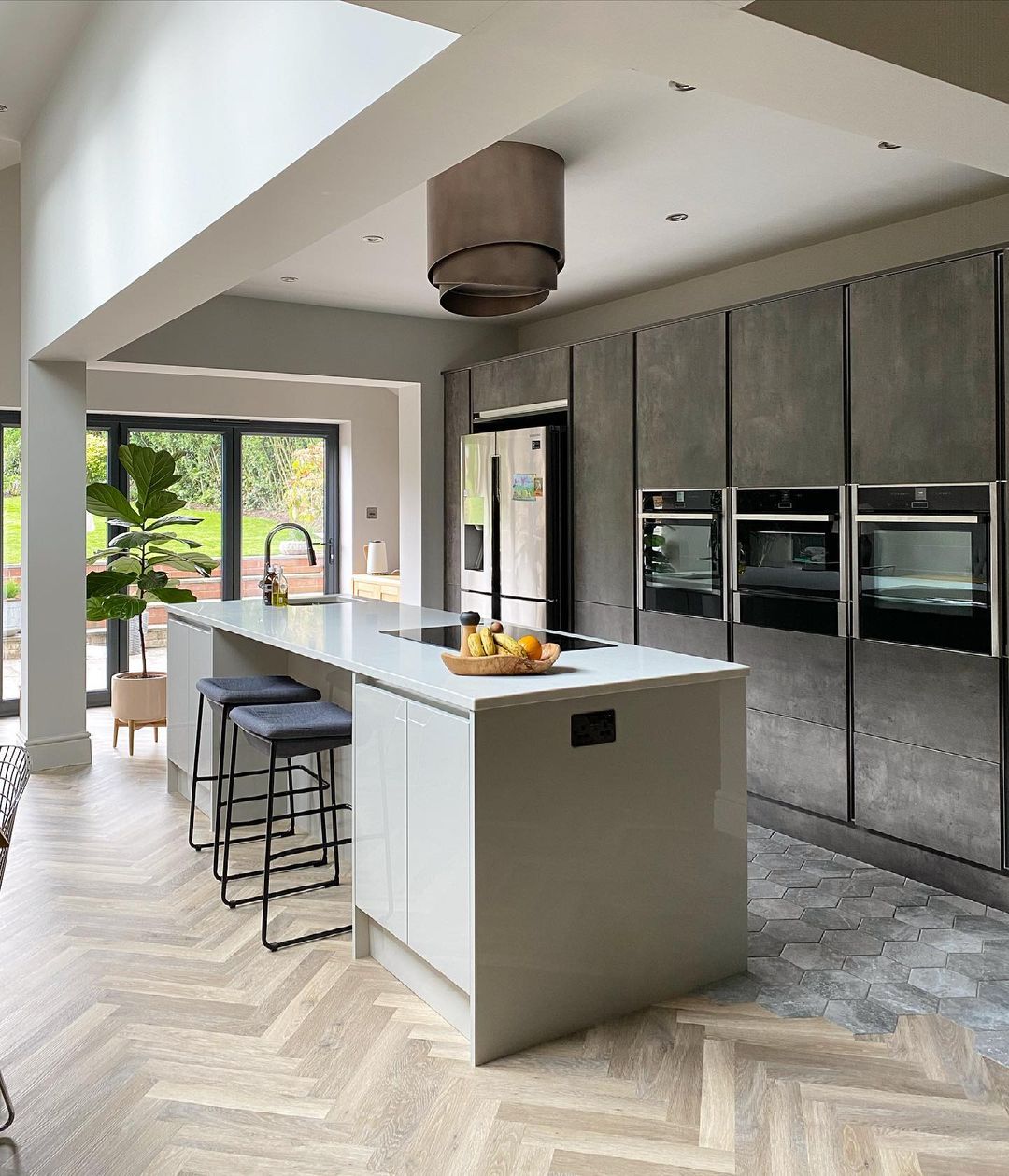 In May 2019, the law on Planning Permission changed to make it easier and more affordable to extend your home.
This step was taken by the Government to simplify the design and build process so that families can grow without having to move home.
Although each home improvement project is judged on its own merits, UK law now states…
Terraced and semi-detached properties CAN make additions up to 6m WITHOUT planning permission.
Detached properties CAN add large structures up to 8m WITHOUT planning permission.
Click to discover more information about planning permission for conservatories and building regulations!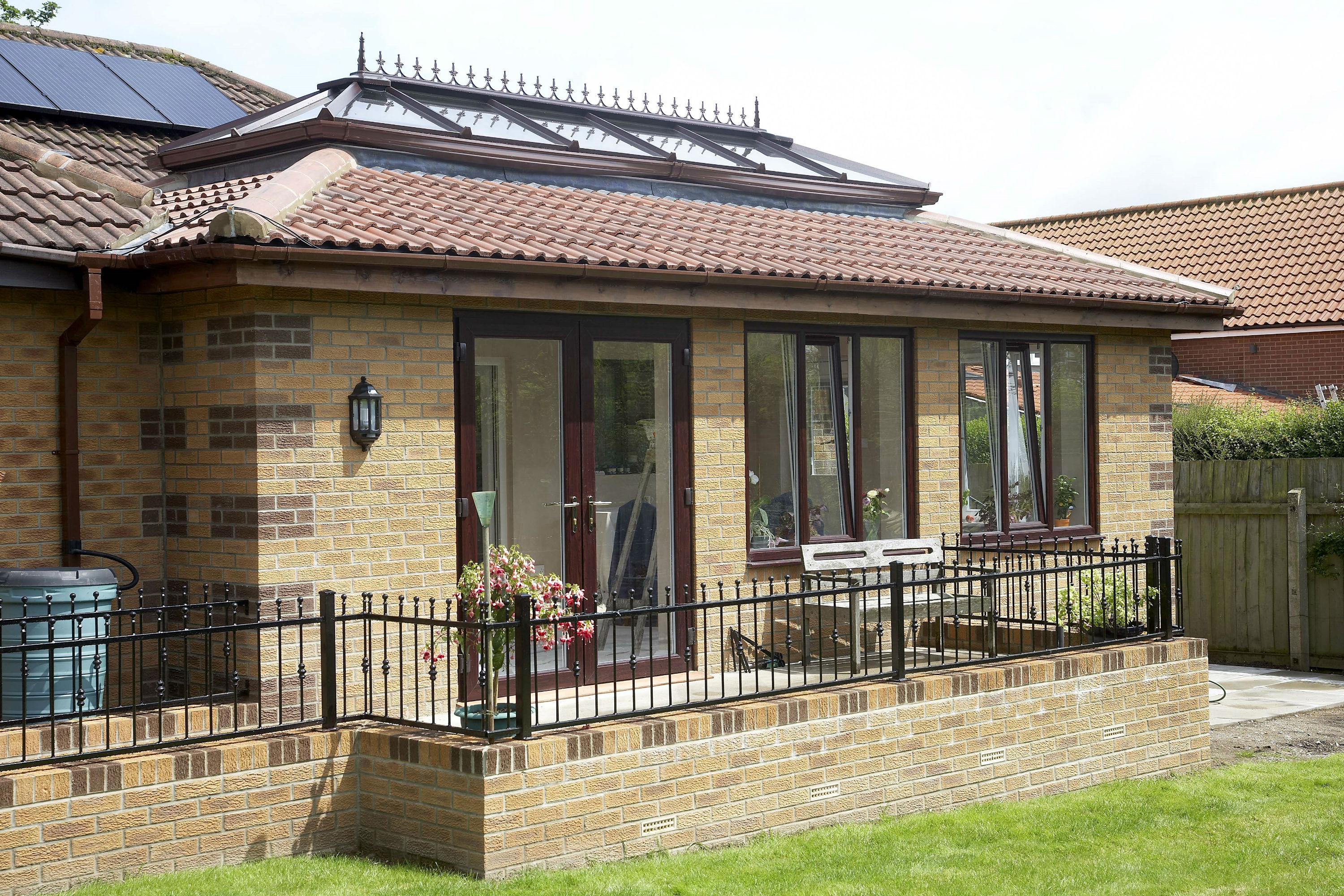 How can I extend my house cheaply?
In our experience, there are 7 basic steps which can help cut the cost of any home extension:
Choose a simple design
Plan everything in detail first
Don't make ad-hoc modifications
Avoid bespoke & buy off-the-shelf items
Try to keep groundworks simple
Comply with Building Regulations
Avoid using unreputable builders
Is a conservatory or orangery cheaper than an extension?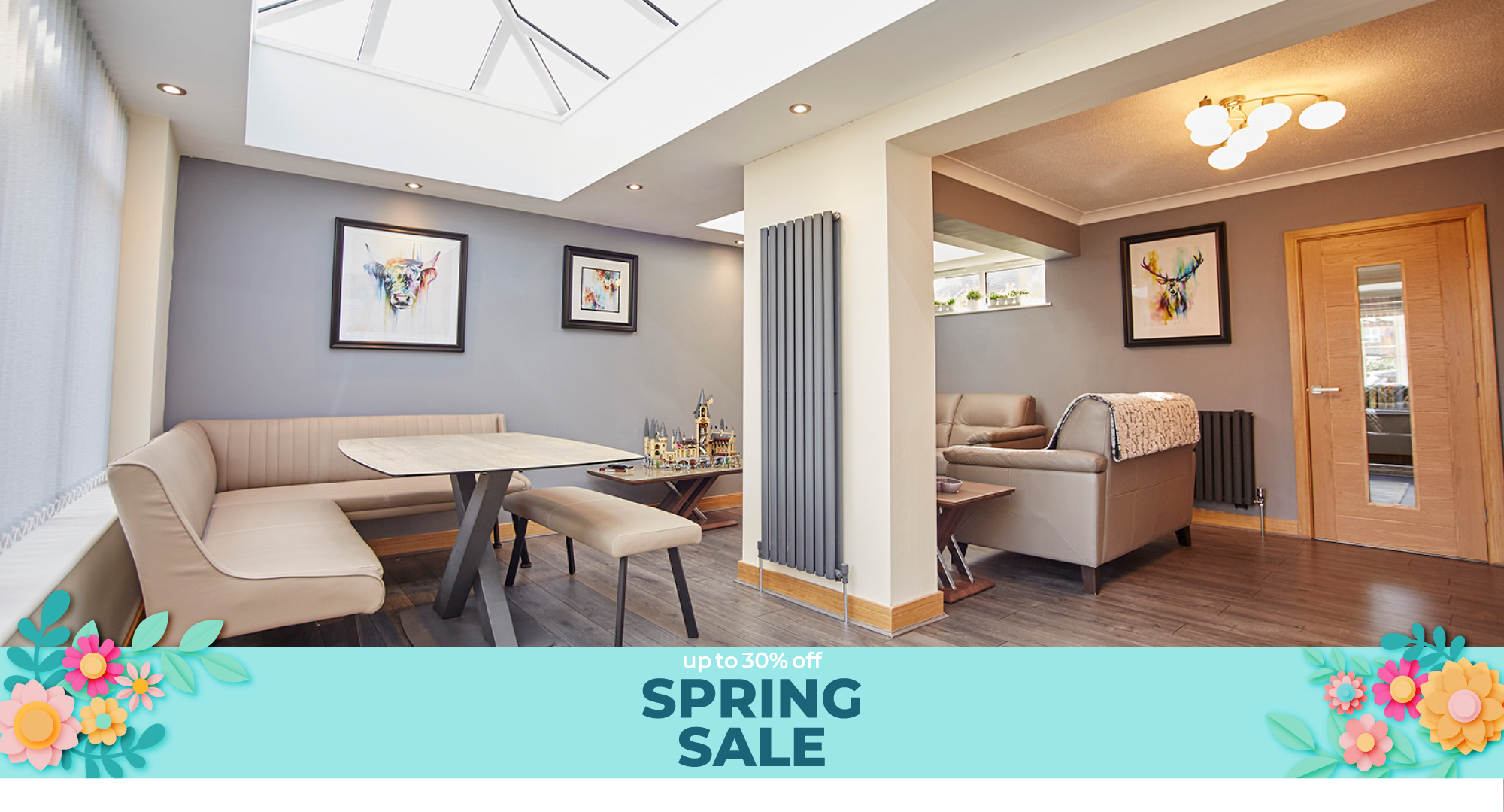 In most cases, a conservatory and even an orangery are cheaper than building a single-storey extension of the exact same size.
This is because a conservatory or orangery s usually priced according to its size and style, whereas extension costs are normally priced per square metre.
Both prices are usually dependent on:
Size of the structure
Complexity to build
Quality of materials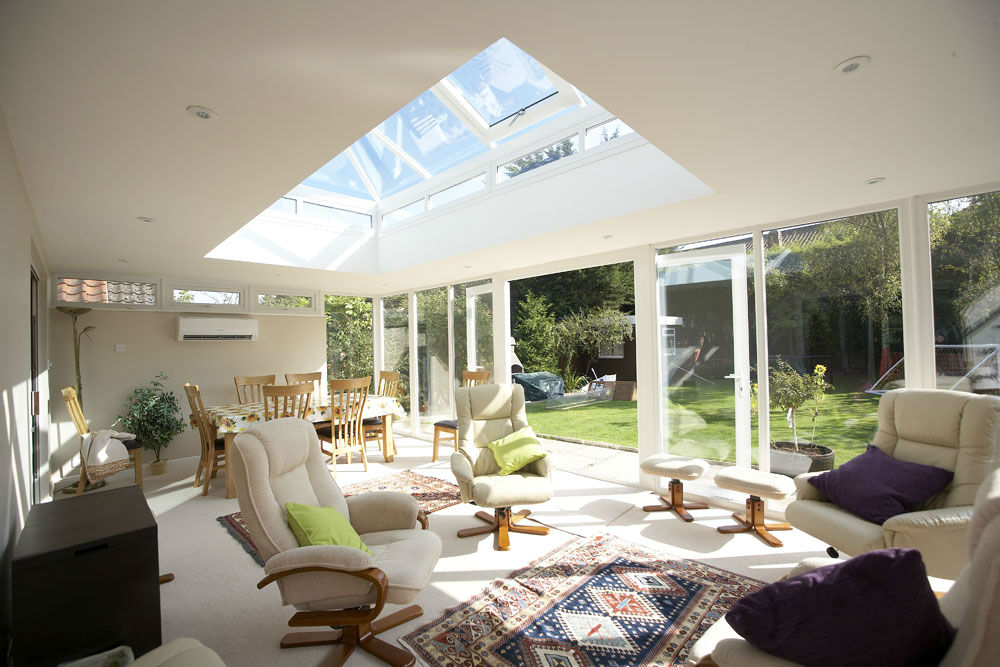 Does a home extension add value?
Adding square footage usually guarantees to boost the value of your property.
The addition of an extension is believed to add between 8% to 11% more to its market value – the equivalent of a £33,000 increase for the average UK homeowner.
According to the National Association of Estate Agents, a high-quality conservatory or orangery is also a shrewd investment – and could increase your home's overall value by at least five per cent.
In our experience, even a basic conservatory adds as much in value as it costs to build – so you can be assured it's a worthwhile addition.

What's the best way to start an extension project?
For some homeowners, planning an extension is often a daunting experience because there are so many factors and finishing touches to consider.
In our experience, the best way to start is by figuring out the overall price so you can align your 'needs' and 'wants' with your potential budget.
Once you know roughly how much a home extension costs, you can begin to plan and cut your cloth accordingly.
Design your orangery extension or conservatory with EYG and we'll guide you through the whole process, taking care of everything as part of our full project management promise.
For expert home extension advice, please leave your details or call 0800 181 888 – we'll be happy to help or provide a free no-obligation quote.