How much do composite doors cost?
9th June 2019
Composite doors are a great way to add a welcoming splash of colour to your home.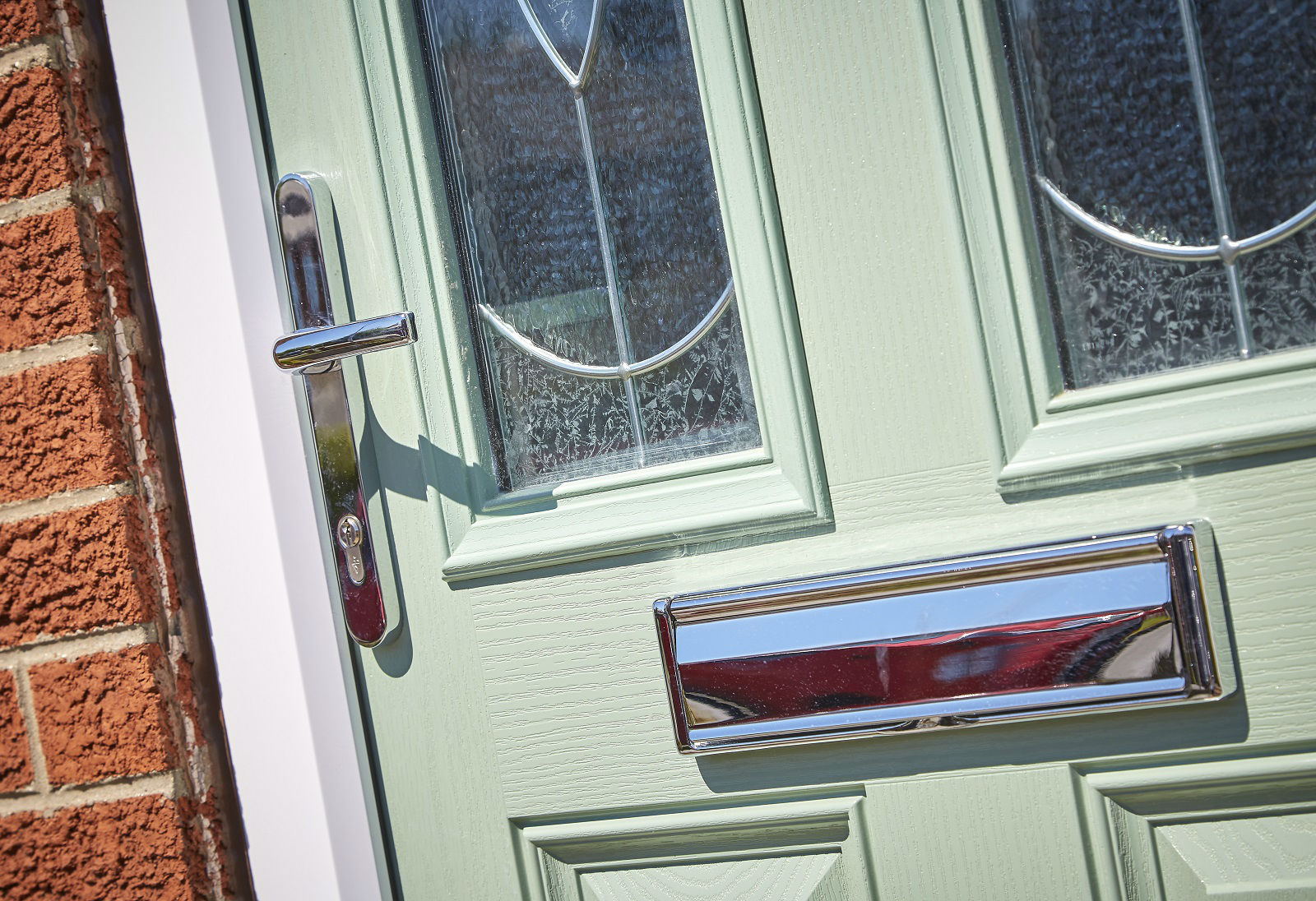 With an array of personalisation options available, it's easy to design a door that's right for you.
However, this does mean that composite door prices do vary greatly - depending on your requirements.
In this guide, we'll try to help you understand:
How much composite doors cost
The 5 biggest factors which influence price
Why installation costs vary so much
Are UPVC or composite doors best?
Hopefully, this will give you a good insight into how much it should cost to get a composite door fitted.
How much do composite doors cost?
Composite doors are a premium product, offering improved security and aesthetics.
You should expect to pay from £850 upwards to have a basic style composite door fitted. But this will rise depending on the glazing and design features you choose.
At EYG, we believe this is a competitive price for a top-of-the-range product – and includes a 10-year 'repair or replace' warranty as standard, giving you complete peace of mind.
To put this price into context, our uPVC doors fitted prices start from around £700.
Supply only prices will obviously be cheaper because you do not benefit from an installation warranty when fitting the door yourself.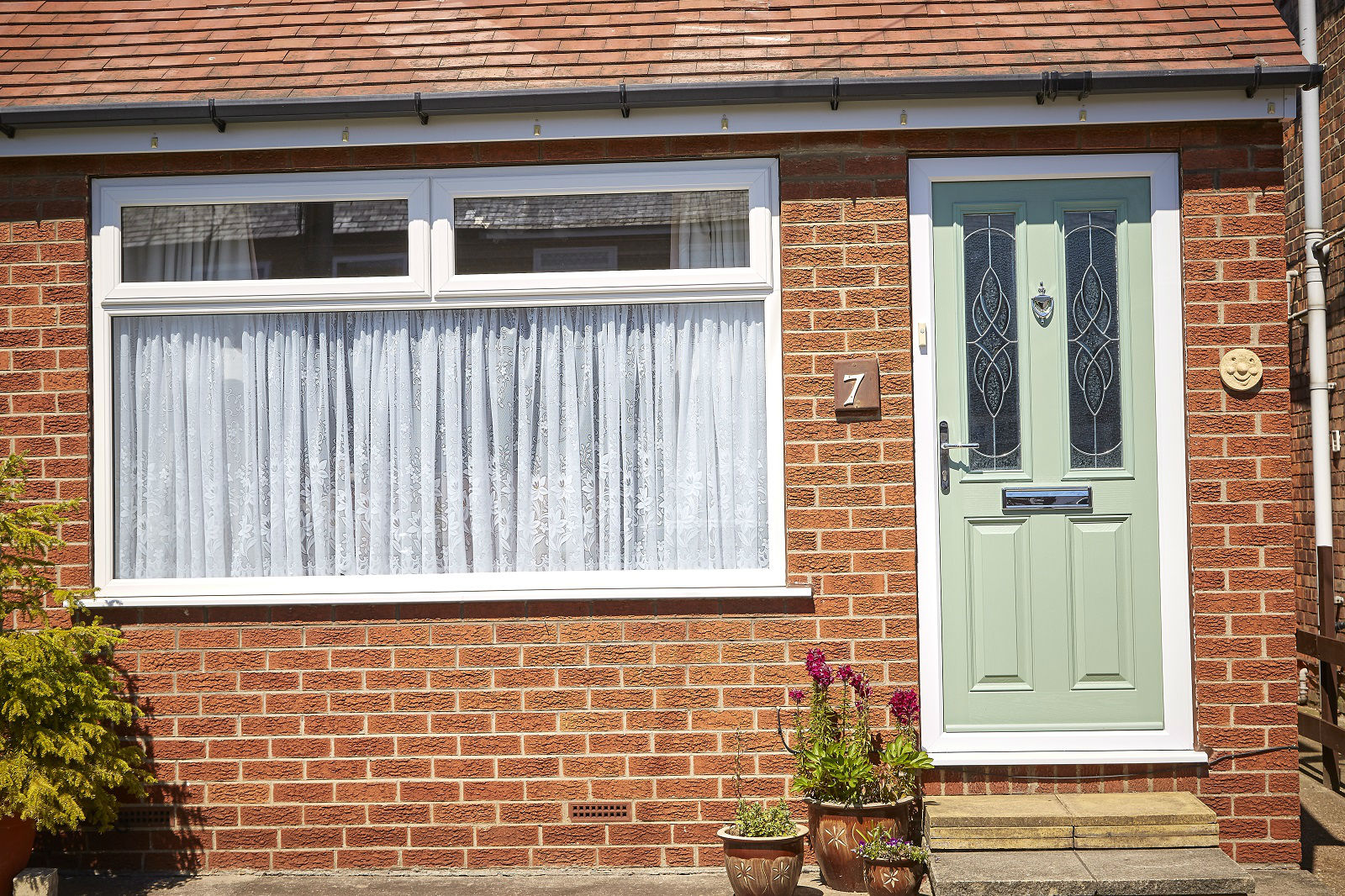 The 5 factors which influence price
As you'd expect, there are several factors which affect a composite doors price – including:
1. Door style
Popular styles are often cheaper as they're produced in larger quantities. For example, a four-panel plain white composite door will usually cost less than a six-panel door with two frosted glass inlays, finished in duck egg blue.
2. Colour
Basic colours tend to cost less because they're more popular and mass produced - white, brown black and blue.
Expect to pay more for non-standard or unusual shade as they often need to go through a costly colour-bonding process.
3. Glazing
The pane size, type of glass and design all influence the overall cost. The more complex your requirements, the higher the price.
4. Door furniture
Most composite doors are fitted with customisable handles, knockers, letterplates and numbers to achieve the finish you desire. As you'd expect, some of these furniture additions cost more than others.
5. Security locks
Multi-point locks usually come as standard, but it's worth checking which type yours will have as quality (and price) can vary considerably.
All modern composite doors fitted by EYG are Secured by Design approved – the official UK police accreditation which proves they've passed stringent security tests.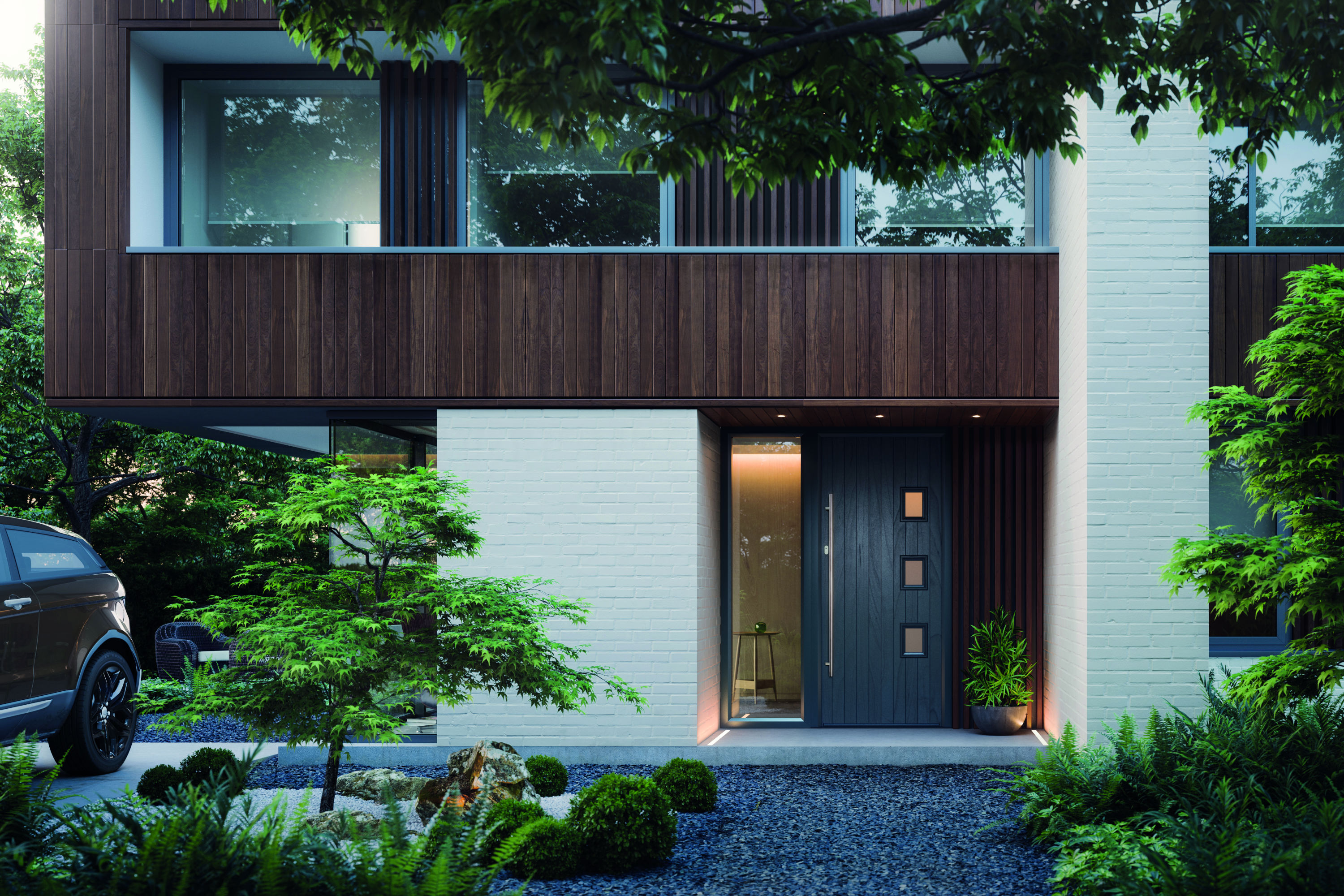 Why do composite door fitted prices vary?
In our experience, fitting a door usually requires two people and takes anything from half a day to full day to be completed properly.
Most installation costs take into account the surroundings where the door is being fitted. If your door is a non-standard size, it may take more time to custom-fit into the frame. The same applies if it requires additional side panels or windows (see above).
Regardless of this, the cost should include the actual door installation – and the removal and disposal of your old door.
Remember, labour costs do vary depending where you live in the UK and this could also be reflected in the price.

Should I choose a UPVC or composite door?
We get asked this question all the time, but the answer is purely down to personal opinion.
Both styles are low-maintenance, well insulated, highly secure and super stylish.
No matter which material you choose, a new UPVC or composite door will definitely improve the look of your home.

If you need some expert advice before making a final decision, please leave your details or call 0800 181 888 – we'll be happy to help!