How do new climate change rules affect conservatories?
19th January 2022
The newspaper headlines today are shouting about climate change rules signaling "the end" of traditional conservatories due to the UK's bid to become net zero by 2050.

The Daily Mail today states "climate change looks set to claim a new victim – Britain's conservatories."
However, we are happy to clarify that this doom and gloom forecast is not accurate.
The fact is, 'traditional' style conservatories using polycarbonate roofs have been in decline for years, as technological advancements mean households now have the choice for a solid tiled roof which means no more stifling hot summers or freezing winters.
Solid tiled roofs do not cause temperature fluctuations
The tiled conservatory roof has taken over as one of EYG's most popular conservatory roof styles because it does not cause any fluctuations of temperatures, as old-style roofs can.
Furthermore, as pointed out by Sales and Marketing Director John Waugh, there are plenty of other options to ensure your new conservatory or orangery meet the up and coming climate change regulations for the home building sector, which are known as Part L.
"As a large systems supplier and fabricator, our commercial department is used to meeting industry standards regarding the G value - how well the glass transmits heat from the sun - and we are able to use our knowledge and our products to apply to the domestic sector to comply to the new Part L regulations which are coming.
"In addition, there is Super Neutral glass which is non-tinted glass which helps towards lowering solar gain, there is also solar glass which we can use in conservatories which also would be compliant in lowering solar gain."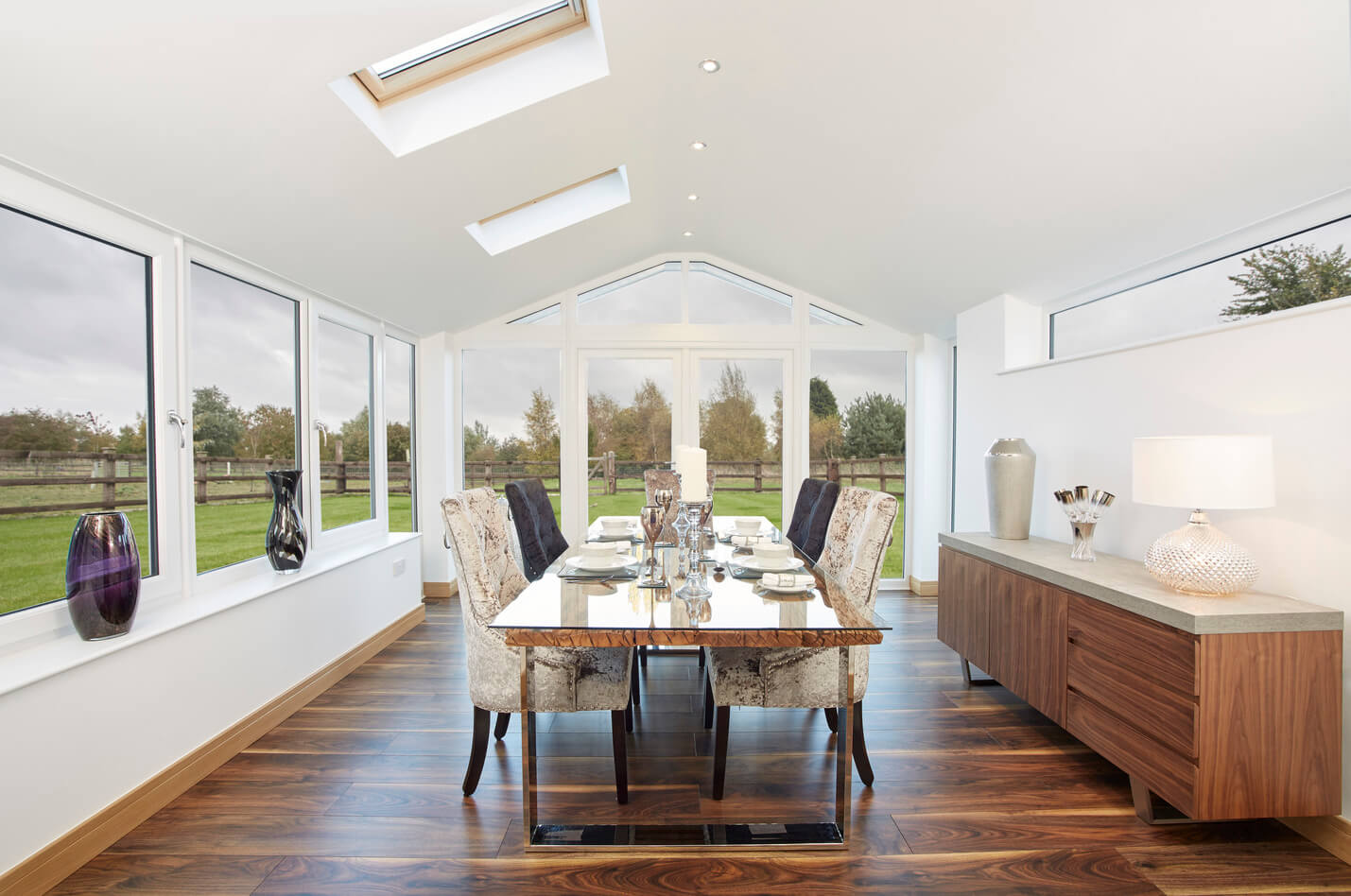 He explained that the term "solar gain" refers to the levels of heat drawn into the home through glass, which can in term warm up the home to uncomfortable levels.
With UK summers predicted to hit 40c in the future, the UK Government is tackling the UK new build sector now, to ensure homes can withstand hot summers.
It is also introducing requirements further down the line which will be aimed at tackling older housing stock.
John added: "At EYG, our conservatories and orangeries can use all of our existing technological advancements to meet the new regulations and we are already working with our suppliers and technical design team to ensure we are ready to lead from the front when these regulations come into force from June.
"We welcome the new regulations as part of the Government's pledge to tackle household gas emissions," John added.