Halloween Door Decoration Inspiration
19th October 2020
Get ready for Halloween with these door decoration ideas, from door wreaths to homemade spooky décor.
Plan your stay at home 'pumpkin party' party with the kids.
With Halloween falling at the end of half term this year, it gives us plenty of time in the run up, to plan some fun decorations for the house and front door. A craft project to complete with the kids is a perfect alternative to trick or treating, have a look at our favourite spooktacular front doors for some Halloween inspiration.
Spiders web - Love this idea for a spiders web, super simple and easy to assemble, drawing the pumpkin faces on with a sharpie is much easier that carving!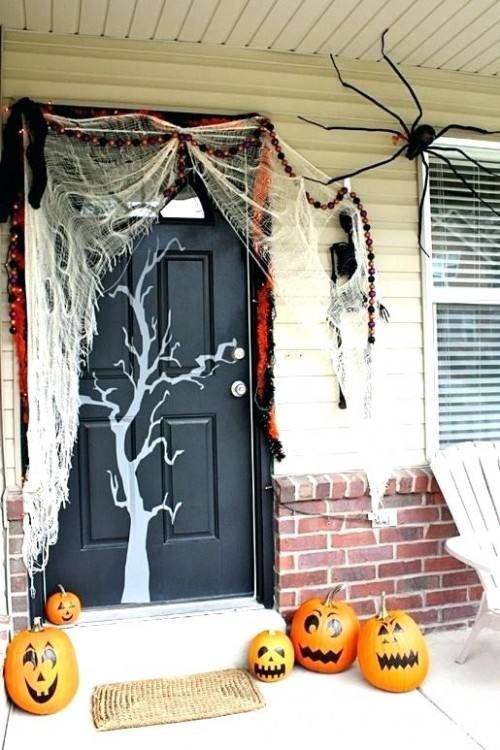 Witch - With a bit of black matte vinyl or card from a craft shop you can download a printable witch template, and have your door Halloween ready in no time.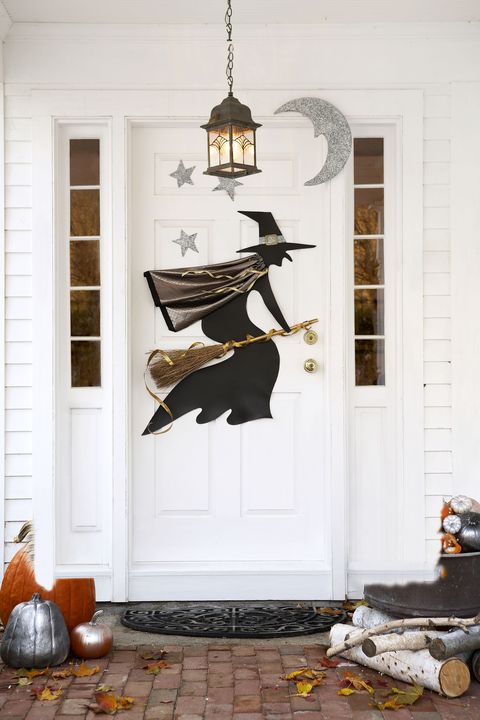 Monster - White tape, paper plates and crate paper are all you need for this scary door face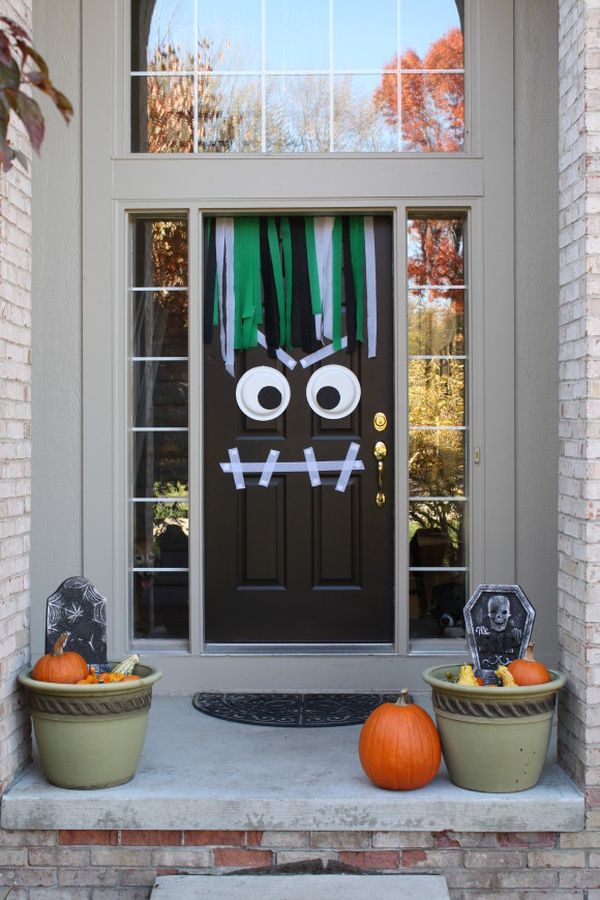 Classy Autumnal - This Insta worthy door will cost a little more, but will impress. Autumn wreaths, decorative pumpkins teamed with lanterns and candles will make your door the envy of your neighbours.
Keep out - Cheap crafting at it's best! All you need is a cardboard box, grey and black paint and some bat stickers.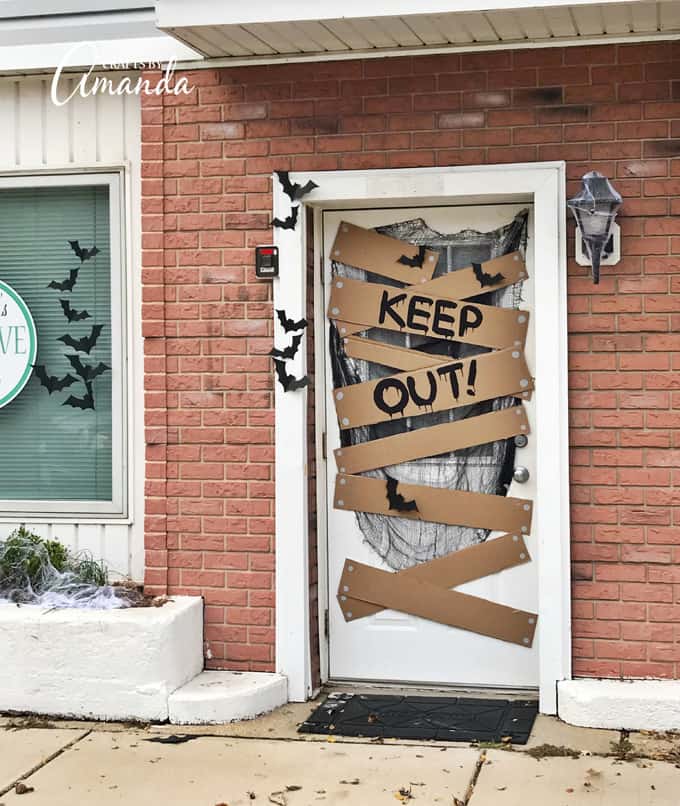 Witch Splat! - This will make your neighbours look twice. Decorate your front door with an old Witch costume, stuff the tights and gloves for a realistic effect. Make even more of an impact by adding a few broomsticks to the arrangement.