Green Grants Scheme and EYG sale helping homeowners make huge savings on double glazed windows and energy efficient doors
15th September 2020
A new Green Homes Grant has been launched by the Government to give more than 600,000 homeowners in England thousands of pounds to help pay for home energy efficient home improvements.

Sadly, the scheme hasn't lived up to expectations with regards the availability of grants for new windows and doors – products which can have some of the biggest impacts in terms of improving energy efficiency in homes, and making them more pleasant and comfortable.

When plans were announced for the multibillion-pound scheme in July, it was expected that glazing products would feature prominently.
However, it has now been confirmed that homeowners and social and private landlords must firstly claim vouchers for 'primary measures' – which only includes the installation of new insulation, ground or air-source heat pumps, or solar panels.

The cost of up to two-thirds of these improvements can be covered by the scheme, but it is only when customers have chosen one of these products first that they can then also use the voucher for 'secondary measures'.

This stage includes glazing products, but is limited only to the replacement of single-glazed windows with double, triple or secondary glazing, or to install energy efficient doors.
Not qualified for a windows and door grant? – Get up to 55% off in the EYG sale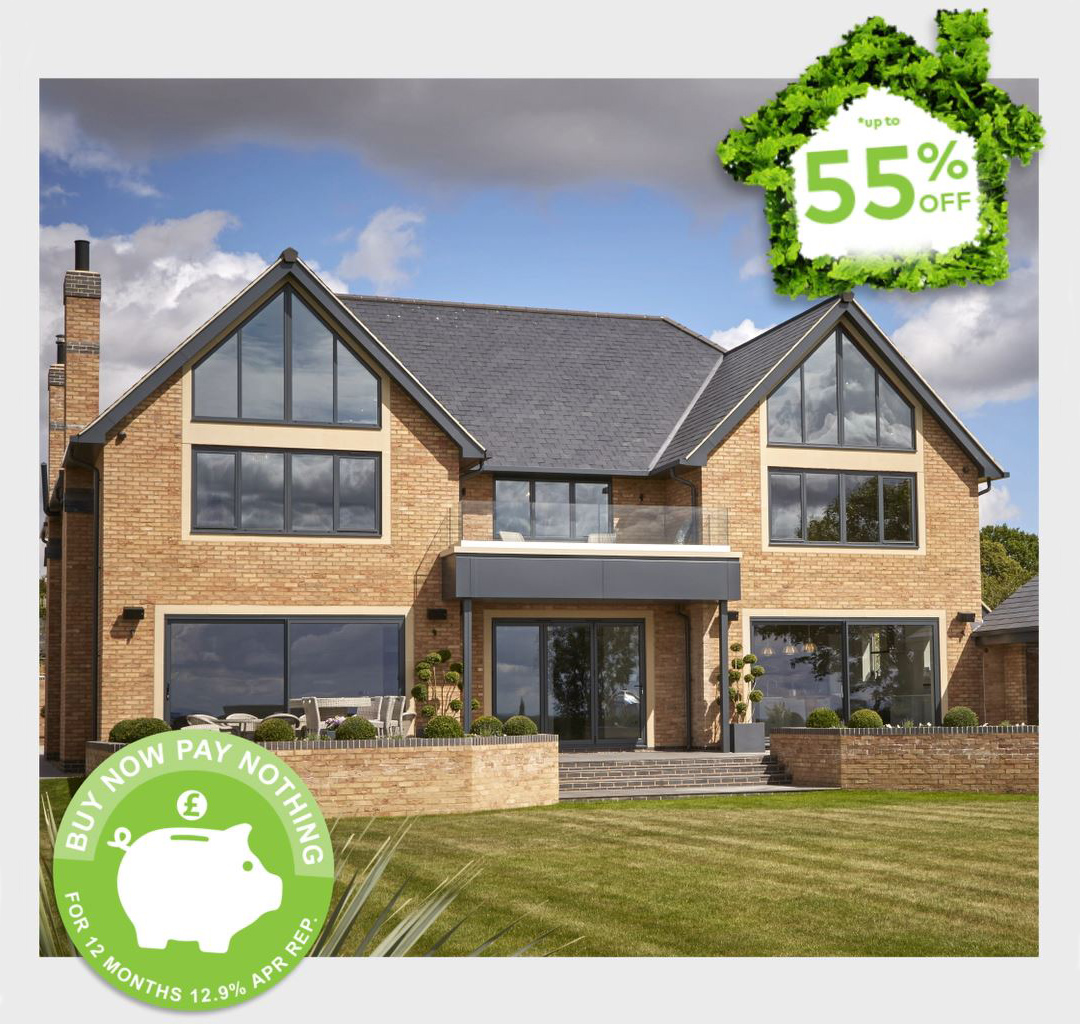 John Waugh, domestic sales director at EYG, says there has been a 'missed opportunity' to provide homeowners with financial support to improve the energy efficiency, warmth and comfort of their homes.


"At EYG we certainly welcome any initiative which makes home improvements more accessible and affordable for all," he said.

"The Government is quoting potential savings for families of up to £600 a year on their energy bills from improvements such as the insulation of walls, floors and roofs and the installation of low-carbon heating such as heat pumps or solar thermal, so that is of course really positive.

"However, we would certainly have liked to have seen this scheme made more even more accessible for people in terms of the glazing options, as they are a smaller installation, and less disruptive, but still bring major benefits in terms of energy performance. It seems something of a missed opportunity for our industry and our customers.
"At present the scheme's offers with regards glazing are somewhat limited as people have to commit to having one of the primary measures installed first, and then can only replace single-glazed windows or install new energy efficient doors. That will limit the numbers of people who can take full advantage of the offer

"We see many people wanting to replace old double-glazed windows with the new, modern, much higher-performing windows which we can now provide, so it's not just people with single glazed windows who want and need to upgrade.
"Our products at EYG are heavily focussed on being the very best in terms of energy performance. It is one of the most important aspects customers look for when investing in their homes at present, and can not only save money on energy bills but also increase property values."
Mr Waugh says EYG remains committed to making its industry leading products as affordable and accessible as possible, and does so through seasonal sales and by offering funding packages where no deposits are required.

"At present we are offering up to 55% off our energy efficient windows and doors and that is bringing in increased orders," he said.
"We also have options where people can Buy Now and Pay Later without having to pay a deposit, so even if people can't get what they want and need through this new scheme, there are still big savings to be made by speaking to our team direct."