EYG unveils new range of hand-crafted strong and sturdy UPVC front doors
6th January 2022
EYG is delighted to announce the launch of our own range of handmade front doors which provide the highest levels of security and allow customers to choose a style and design completely bespoke to their home.
Utilising our ability to manufacture industry-leading products in our huge production facility in Wiltshire Road, Hull, the UPVC doors have been developed over the past six months by our team to fill a gap in the market and give added choice to customers.
The new 'Kingston' range' of front or back doors are designed to look and feel like the hugely popular composite doors, meeting the highest standards of security features and energy performance, but bringing more design options for customers, at a very competitive price.
A wide range of styles and colours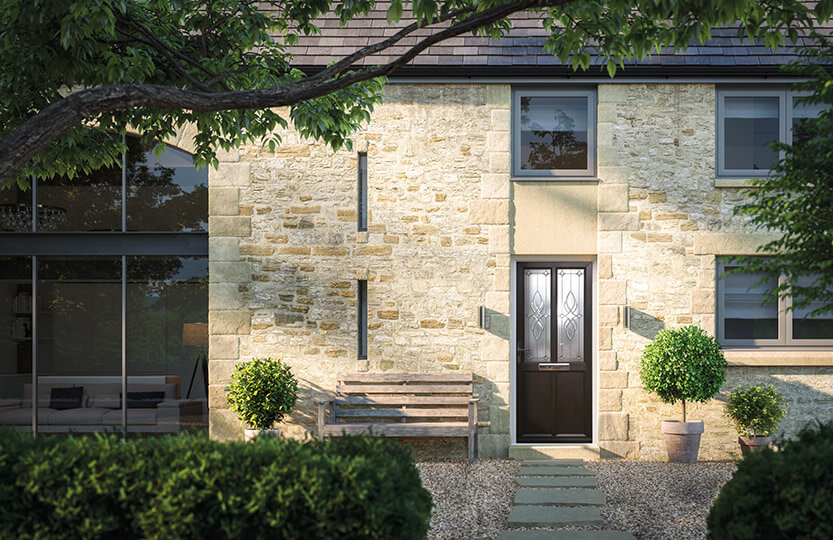 They can be produced in a number of colours, designs and glass styles to ensure customers can create a completely bespoke, handmade product which suits their home, no matter the age, style or look of their property.
John Waugh, Domestic Sales Director at EYG, says the Kingston range was developed following feedback from customers, and with input from the firm's own manufacturing and fitting teams.
He says they will also protect EYG and its customers from any future supply chain issues, which have been prevalent at times over the past 18 months.
"We are really proud of the Kingston range as it is a product which has been developed from listening to our customers and taking the advice of our own experienced fitting teams," he said.
"It has also been led by our management team who saw the need to develop our own bespoke product which really adds something new to the market, but also helps us avoid any potential supply chain issues in the sector, as we handle all aspects of manufacture. Many other businesses in our industry are not able to do this.
"Each door is handmade, locally crafted and mechanically jointed, and as a product UPVC is one of the most versatile options available as it is one of the easiest to maintain given it is impervious to water, it is colour stable and is resistant to everyday knocks and scratches.
"The key was to use the material to develop a new product which looks as aesthetically pleasing as the composite doors do, and we really feel we have done that.
"Another key element of offering a bespoke manufactured product like this is the fact that the glass panels can be made in proportion to the frames and the size of the door, meaning they always look in the right proportion.
"An issue with composite doors can be that they are manufactured in one size and then trimmed down to fit a customer's home, with the glazed areas remaining the same. This can leave the glass looking too big or too small for some properties, as there is no flexibility.
The doors meet the highest security threshold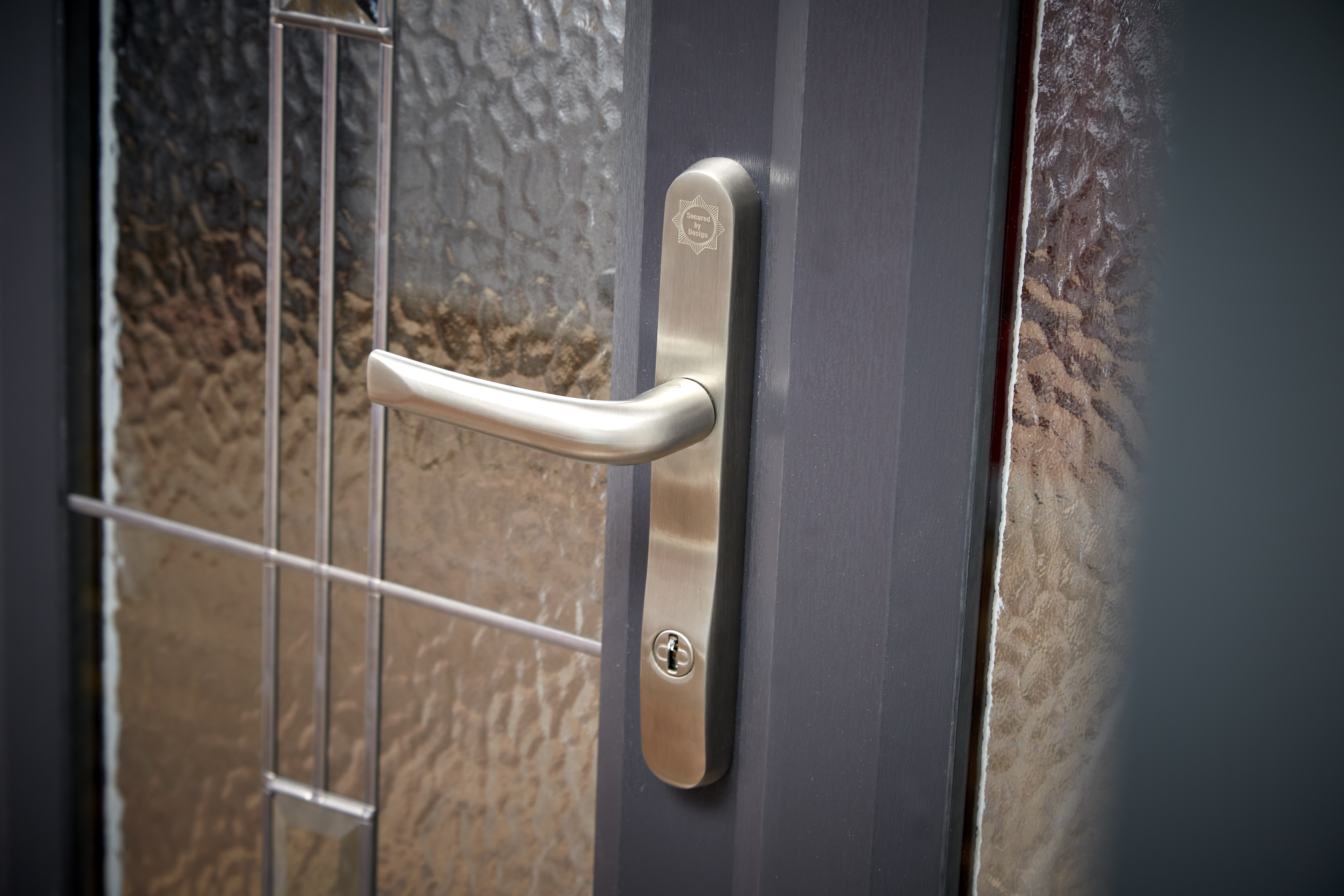 "Crucially, we have also ensured the Kingston range of doors are Secured by Design accredited, meaning the door and all locks, handles and letterplates meet the standards of the official UK Police flagship initiative for having the highest levels of physical security to prevent unwanted entry.
"This is a crucial element given statistics show that 76% of burglars go through a door, and not a window, as it is faster and quieter if the door is not of a high security standard.
"They are also protected by heat reflective technology, which when combined with an extra high-density core, provides excellent insulation, blocking out noise and retaining heat in the property."
The new range, which includes designs called Kensington, Richmond, Windsor, Westminster, Camden, Islington, Wandsworth, Bromley and Greenwich, which feature no harmful elements, making them entirely recyclable.

Importantly, they also come with a ten year warranty.
"As a business we are entirely committed to minimising our environmental impact, and this is another reason why we are extremely proud of this product and why we feel it will be popular with customers," Mr Waugh added.
EYG is currently celebrating its 50th year in business, having being established in Hessle in 1971 by Jim Bingham and Chris George
Over those years more than £630m of business has been done as the company expanded from initially being solely a double glazing firm to a leader in major home improvements, from extensions such as conservatories and orangeries to now also offering high-quality and bespoke garden rooms.
Following a surge in sales, we recently announced our best ever pay packages for fitting teams to meet the demand of customers at our domestic sales branches in Scarborough, Doncaster, Lincoln, Scunthorpe and Spalding.