EYG competition winner Helen Broddle says she is delighted with her recently installed composite front and back doors – making her home draft free and much more secure.
17th April 2020
The doors were installed by our father and son fitting team Michael and Jordon Gillen, shortly before the current lockdown and before we put a temporary halt on home installations given the Government's guidelines on social distancing and essential work.

Miss Broddle, 45, lives in Scarborough – where EYG has its own dedicated showroom – with her two children Jack, 22, and Katie, 16.
She says she was 'over the moon' when contacted and told she was a winner, having rightly worked out the word 'window' from a number of daily clues posted on our Facebook page.
She says she has been highly impressed with the quality of the doors since they were installed, and was delighted to win a prize worth well over £1,500 in value.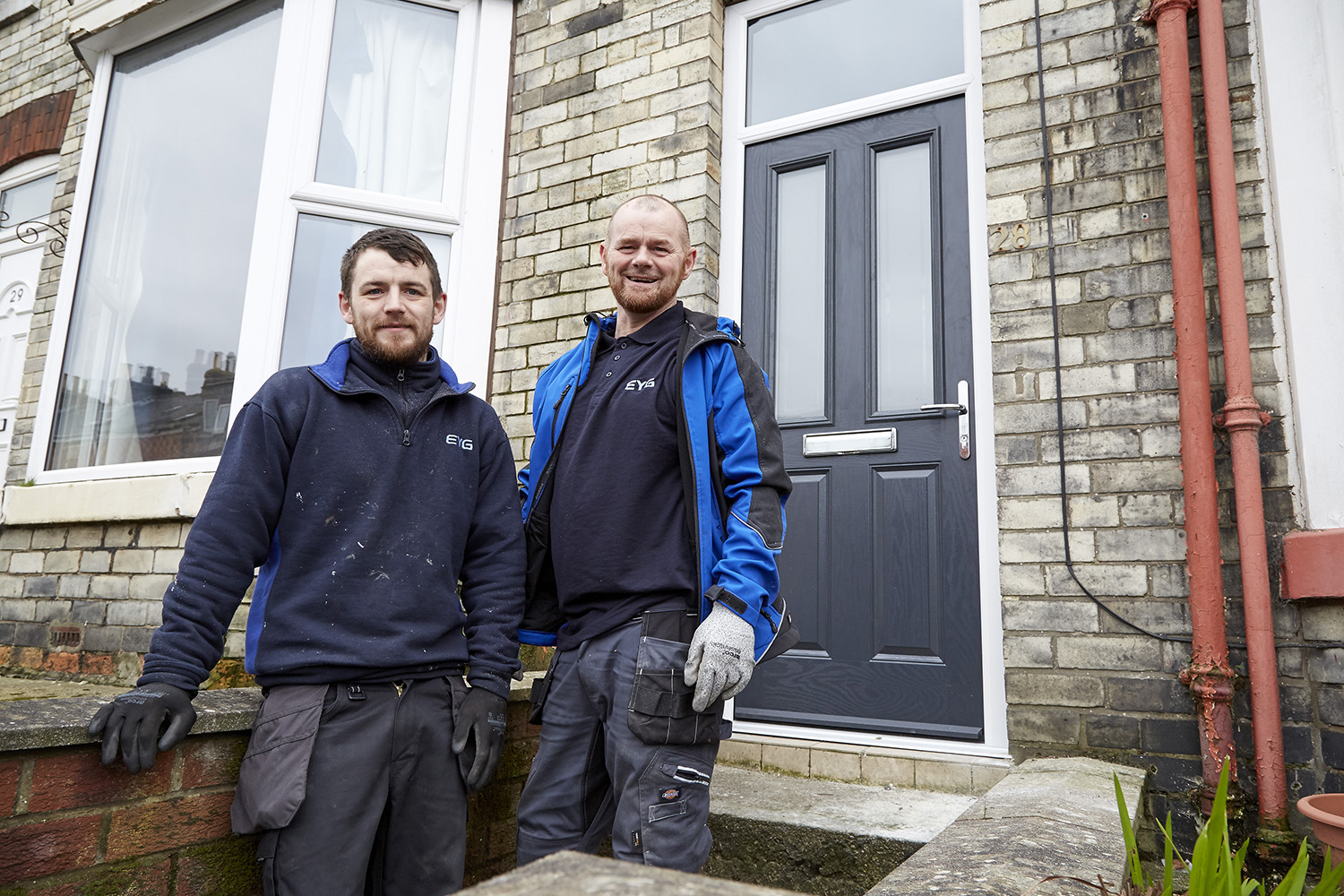 "I do enter a few competitions when they come up on Facebook and I have won a couple in the past, but I didn't expect to hear anything on this one as I knew a lot of people would enter," she said.
"As a single mum I have lived in the same house for about 12 or 13 years and I am always having to save and work extra hours to try and raise funds to improve our house, buy new things or to be able to go on holiday.
"It can be difficult to save for home improvements, and I was in desperate need of a new front door as mine was letting a draft into the house and was hard to open and close. I was over the moon when I got the call from EYG to say I was the winner. I couldn't believe it really."
Helen was contacted by our team and after a visit from a surveyor was able to select her door style and colour, opting for two grey anthracite composite doors, which were installed a few weeks ago.
"There was a really wide range of doors to choose from but I really like the styles I have gone for, and the grey colour in particular. People have said how nice they look," Helen said.
"I have really noticed a difference in terms of there being no draft through the doors. It is also nice to know my front and back door are really good in terms of security standard."
Like the rest of the country, Helen is adhering to lockdown measures and taking daily exercise when walking in Scarborough.
However, in her role as a staff nurse at Scarborough General Hospital she is seeing first-hand how the current situation is impacting on all.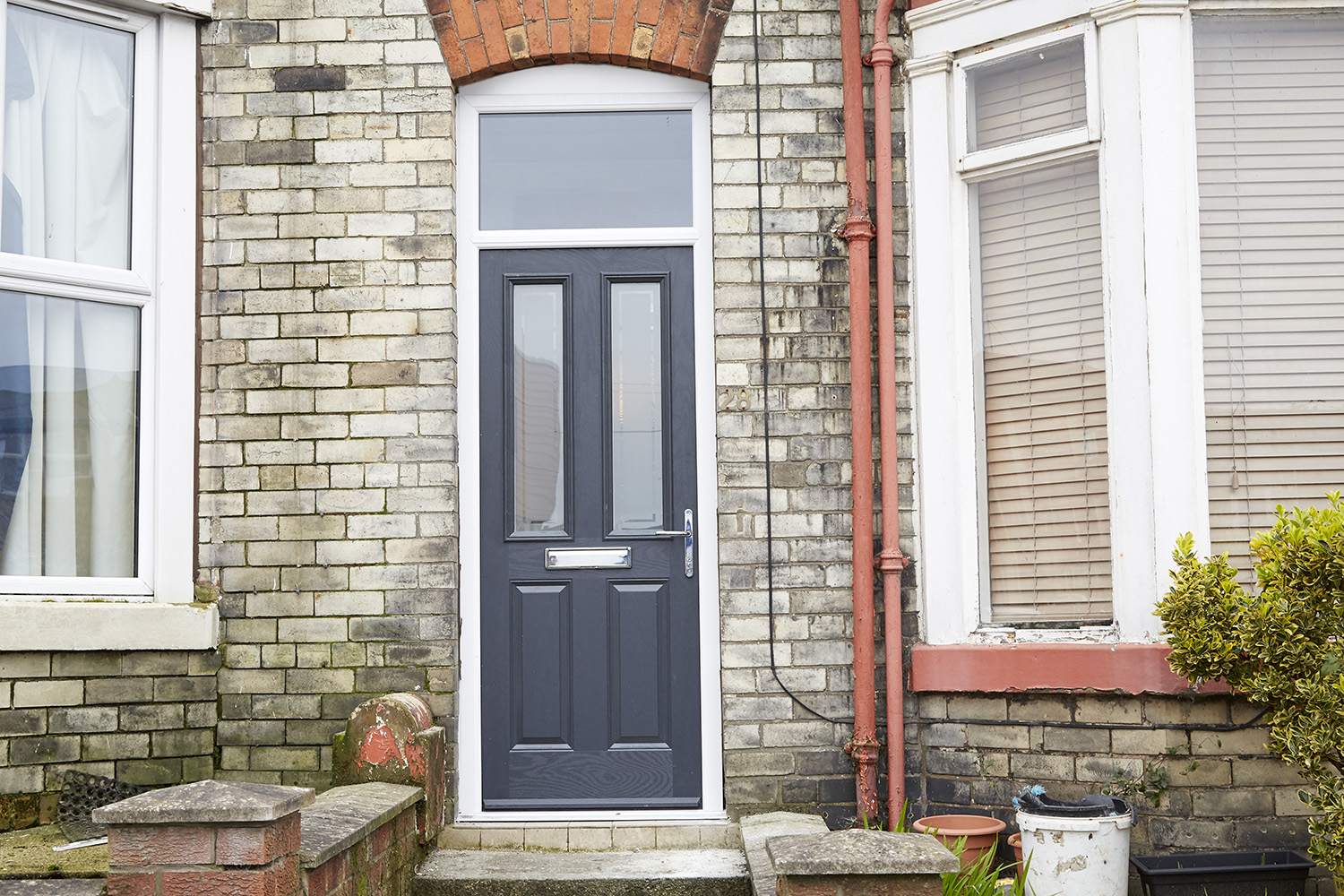 "There's a lot of pressure on hospitals now caring for patients, and of course there are many hospital staff off as well. I have just worked a five night shifts in a row and it is very demanding. You look forward to a few days off in your home," she says.
Nicola Arnott, marketing director at EYG, said: "Composite doors are one of our most popular products as they combine style with high levels of performance, particularly with regards to security and energy savings.
"We like to run competitions regularly at EYG as we appreciate the difference something like this can make to people.
"Helen is somebody who, through her work, constantly helps others, something which we have all seen of late more than ever.
"We were delighted that her name came out of the hat and we wish her all the best for the future."
EYG is currently offering up to 55% off doors – with no need to pay a deposit. Customers can get an extra 10% off by ordering online. Find out more