Extra time at home made it clear you need more space? Why a garage conversion could be the ideal option
17th June 2020
During these very different times we've all found ourselves spending much more time than usual at home – and it has made many of us reassess how best to use our property.
With parents trying to balance working from home and home schooling with the rest of the daily family demands, most people will have craved that bit extra space – whether it be to focus on work or just sit and relax.
Now, according to property specialists and estate agents Carter Jonas, creating more usable space at home has become one of the three new key property trends to emerge from lockdown, along with cutting down the work commute and making more of outdoor spaces.

And, looking forward, they say that homes offering additional rooms or dedicated areas that can work as a permanent home office space will be in high demand.
Therefore, converting your garage – one of the cheapest and quickest ways of adding extra space to your home – could not only add a new room for your family now, but also become a great selling point in the future.
At EYG, we carry out many garage conversions for customers and we know they are a great option for those who don't want the expense of a newly built extension, but want a comfortable and useable additional space for their home.
Reasons people choose garage extensions often include;
Speed – they are a fast way of adding new space and can be ready to use in as little as two weeks.
Value – For a minimal investment they can significantly increase the value of a property.
No planning required – The majority of garage conversions can progress simply by informing your local authority.
Flexible designs and uses – Ideal for extending living or kitchen and dining spaces, converting into an office, adding a new bedroom, creating a home gym, cinema, or playroom.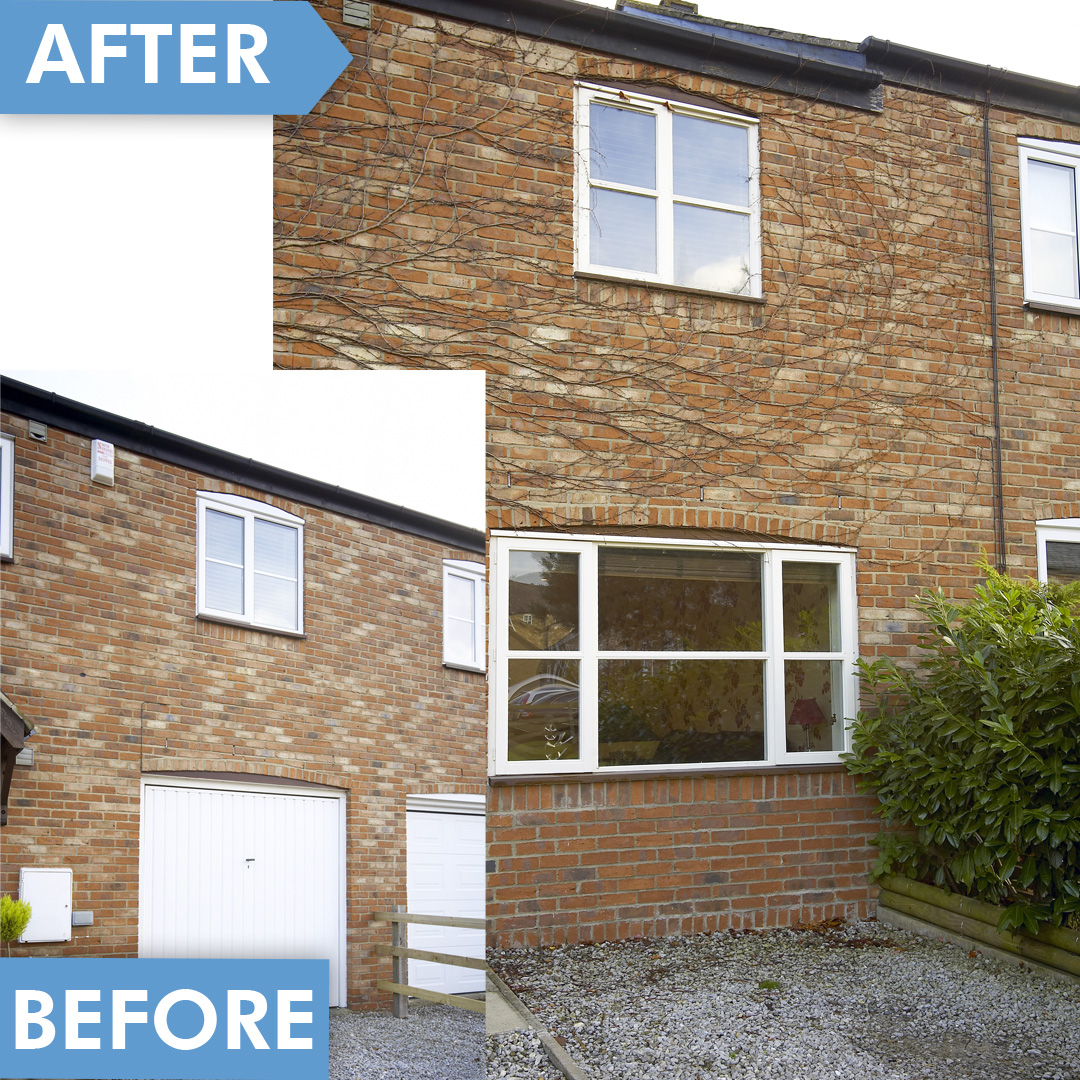 Here, we take a look at some of the most popular ideas for garage conversions which our EYG team could carry out to transform your own home
A Home Office
Likely to be the most popular option given the move towards increased home working.
If your bosses are happy for you to work from home, why not take advantage of losing that daily commute and create a space you can work effectively and in comfort.
Creating a dedicated space away from the hustle and bustle of family life is important if you truly going to get fully focussed on the job in hand.
The Kids' Play Room
A popular use of garage conversions as they provide a great space where the kids can set out all of their toys and make as much noise as they want.
With conversions like this, it is always best to try and think of how the space will be best used as they grow, becoming a space for in their teenage years too. Great for storing the mountain of possessions kids collect too!
An extra bedroom
If you have a garage which is currently attached to your home and current living space or a hallway, adding an extra bedroom is ideal option, giving you extra space for guests or new family additions whilst also adding value to your property when it comes to selling on.
Games Room & Bar
We've had months of not being able to go to the pub and watch live sports with our friends, so why not bring that space to your own home. Add a pool table, a table football, a dartboard and a drinks area and you'll have everything you need.
As many garages back directly onto garden areas, add some bi-fold doors to create a really special place for family and friends to enjoy fun times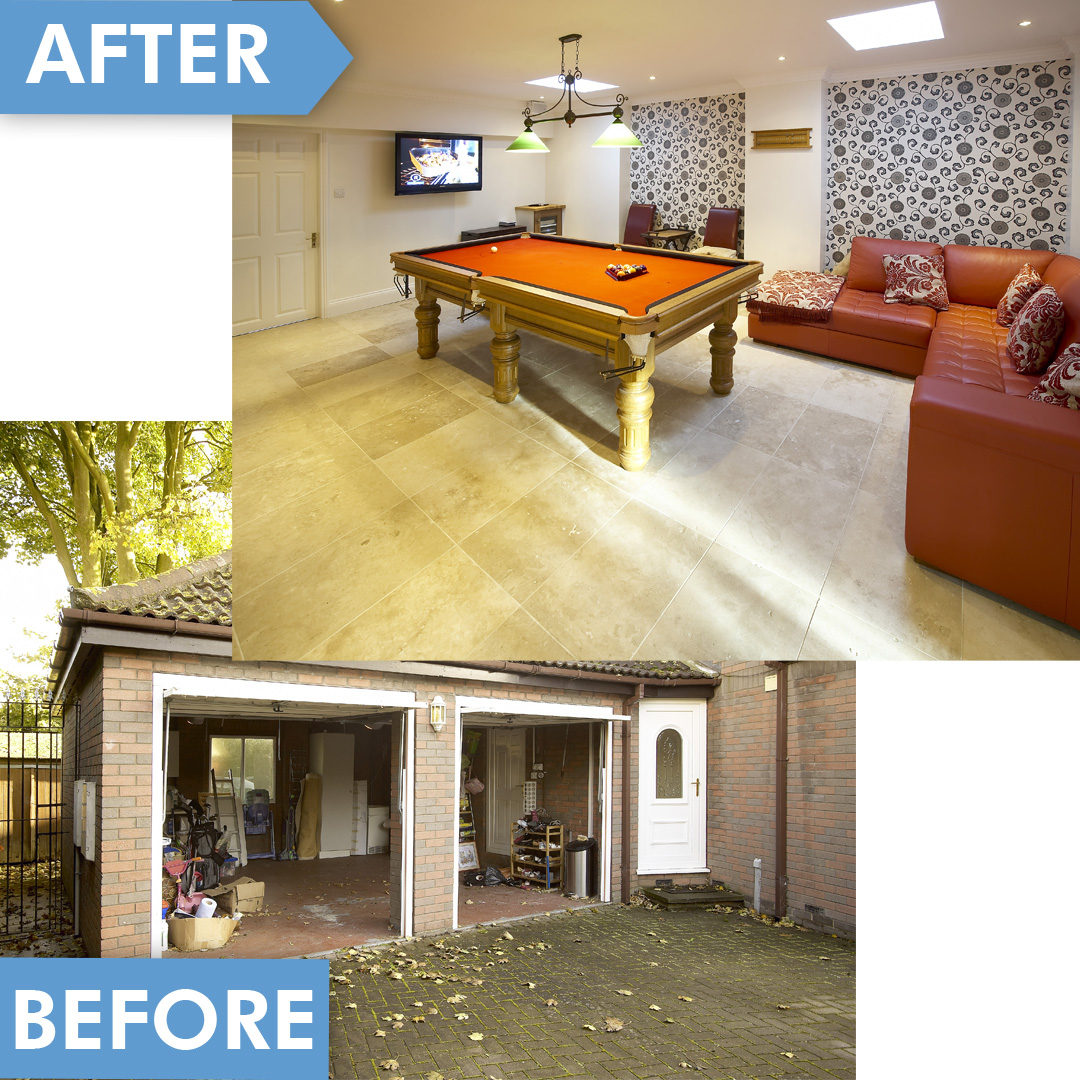 A gym on the doorstep
Gyms have been out of bounds during lockdown, but how about having one on hand at home, with no monthly membership fees and guilt of not getting value for money.
You'll also have the comfort of knowing you are at less risk of infection as only you and your loved ones will be using the equipment.
At EYG we have an established reputation for top quality home improvements and our garage conversions are project managed by an expert team from start to finish.
Call our team on 0800 181888 to discuss your project today.