Bespoke insulated garden rooms hand-crafted by EYG are launched
18th January 2022
EYG is thrilled to announce a brand new range coming to the market which marks one of our biggest product launches in years.
We are delighted to be launching our new bespoke Garden Rooms, which are beautifully-crafted maintenance-free and insulated garden buildings.
Whether you use it for a home office, a summerhouse, garden bar and party room, She Shed, Man Cave, or even granny annexe, having an extra room in your garden is guaranteed to enrich your life.
Our Garden Rooms will be built at our factory in Hull, and will be a blend of timber and UPVC, which will mean they won't rot or warp, and the stylish composite cladding gives them a contemporary 'New England' look.
"Never has it been so important to love where you live"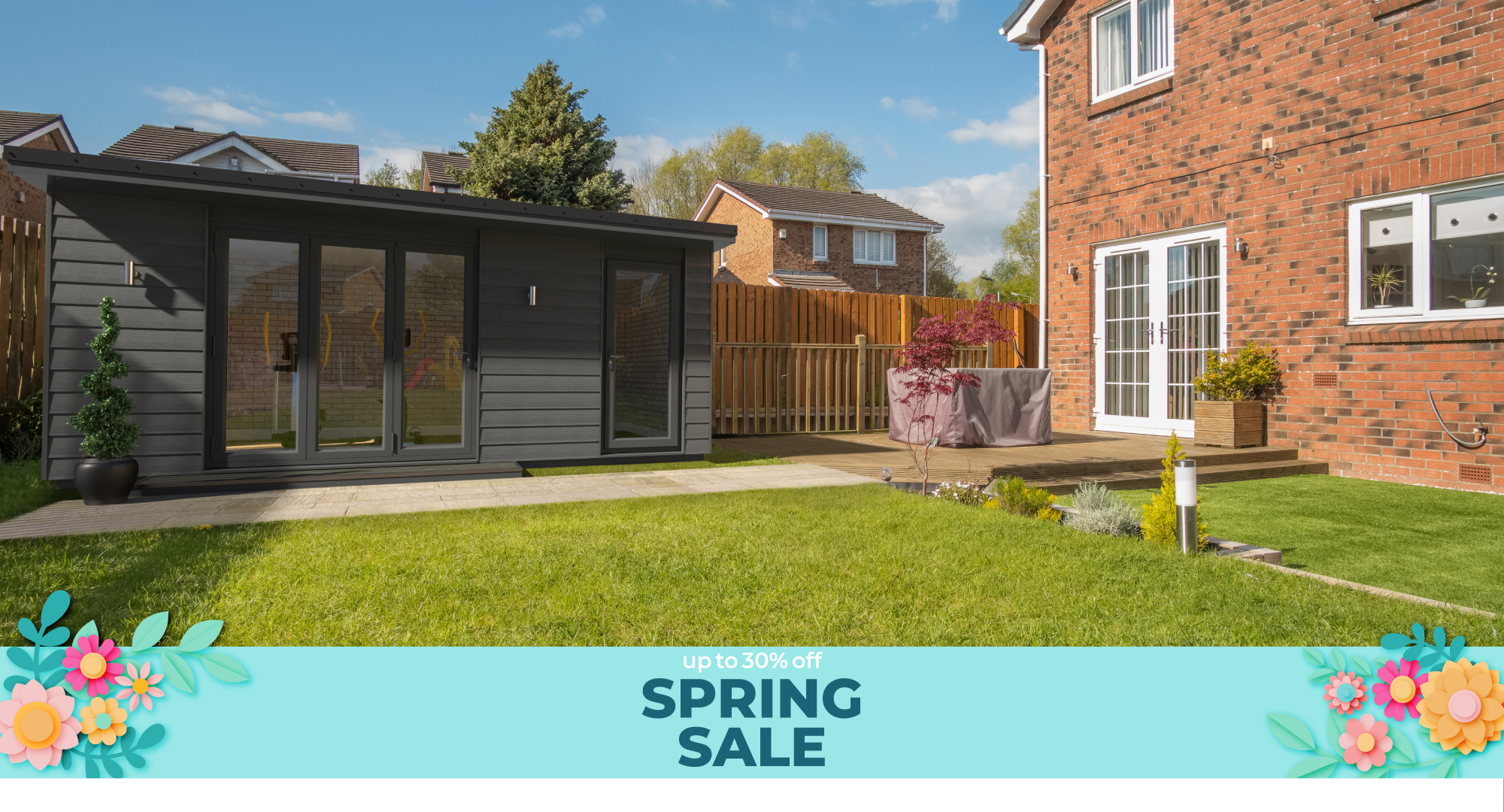 Sales and Marketing Director John Waugh said: "Garden buildings have soared in popularity in recent years, particularly since Covid and so many people having to work from home.
"We are also seeing customers invest much more in their homes, as they realise the importance of creating a space not only for living, but also working and entertaining. Never has it been so important for us to love where we live.
"The beauty of garden rooms is how quick and easy they are to construct, and they are cheaper than adding an extension, but still provide the extra space of another room which is heated, insulated, and usable all year round.
"We know our customers will love our Garden Room range and we will oversee the whole project, from surveying and pricing, through to the full build, and even installing electrics and flooring."
John added: "Our team are already highly trained and skilled and therefore this is a new product which is backed by our 50 years' manufacturing experience."
Warm, secure and personalised to your size and colour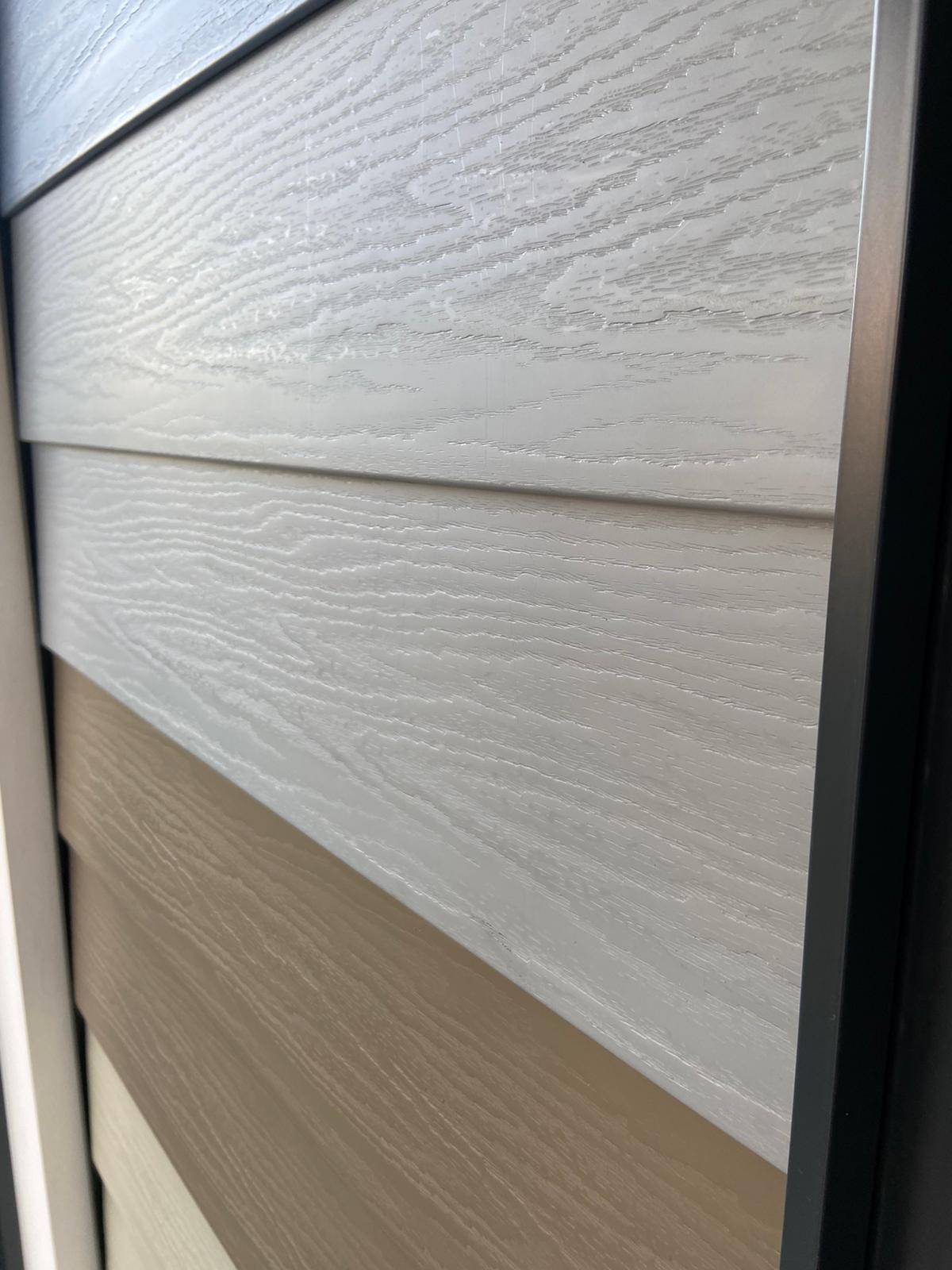 All of EYG's garden rooms come with double glazed windows and doors, providing maximum energy efficiency and ensuring the garden room is not only warm and cosy, but also secure.
They can also be personalized to customers' personal tastes, and because we know customers' garden come in all shapes and sizes – so do our garden rooms. Customers can choose the length and width of their garden room according to their own requirements, and budget.
There is a choice of our full range of doors, from bifolds for larger garden rooms, as well as patio, French or UPVC and composite doors.
The exterior cladding is also available in six colours, including Anthracite Grey, Pigeon Blue, Moondust Grey, Taupe, Soft Green, and Oyster.
Our sales staff are taking enquiries on our garden rooms now, and will be happy to answer all of your questions, including our finance options of buying now and paying in 2023.
And because no planning permission is necessary, customers can order their garden build and look forward to us starting their project within weeks.
From coming out to discuss design, we would aim to be on site within four weeks, with the whole build taking around six weeks – that is just six weeks from initial enquiry through to completion.
Customers can choose to get the base, electrics, and flooring installed by EYG, or installed themselves if they wish.
To make an enquiry on our Garden Rooms, call 0800 181 888 or click here for an online quote.