Aluminium windows vs UPVC windows: Which is best?
22nd November 2018
When it comes to aluminium windows vs UPVC windows, both materials boast some great benefits.
Obviously, these will appeal to different types of homeowners, but the reality is there's no 'right' answer about which one is best.
Ultimately, whether they're the right choice for you and your property will depend on many different factors...
Price
In terms of price, installing aluminium windows is always more expensive than UPVC (on a like for like basis) because of higher material and manufacturing costs. But, in the long term, aluminium can prove very cost-effective because it's a more robust material than UPVC.
For a more affordable initial outlay, UPVC windows offer a superb 'fit and forget' window solution because they're highly resistant to rot with a long lifespan.
For a typical sized home, the price difference when comparing aluminium to UPVC would probably be thousands rather than hundreds of pounds.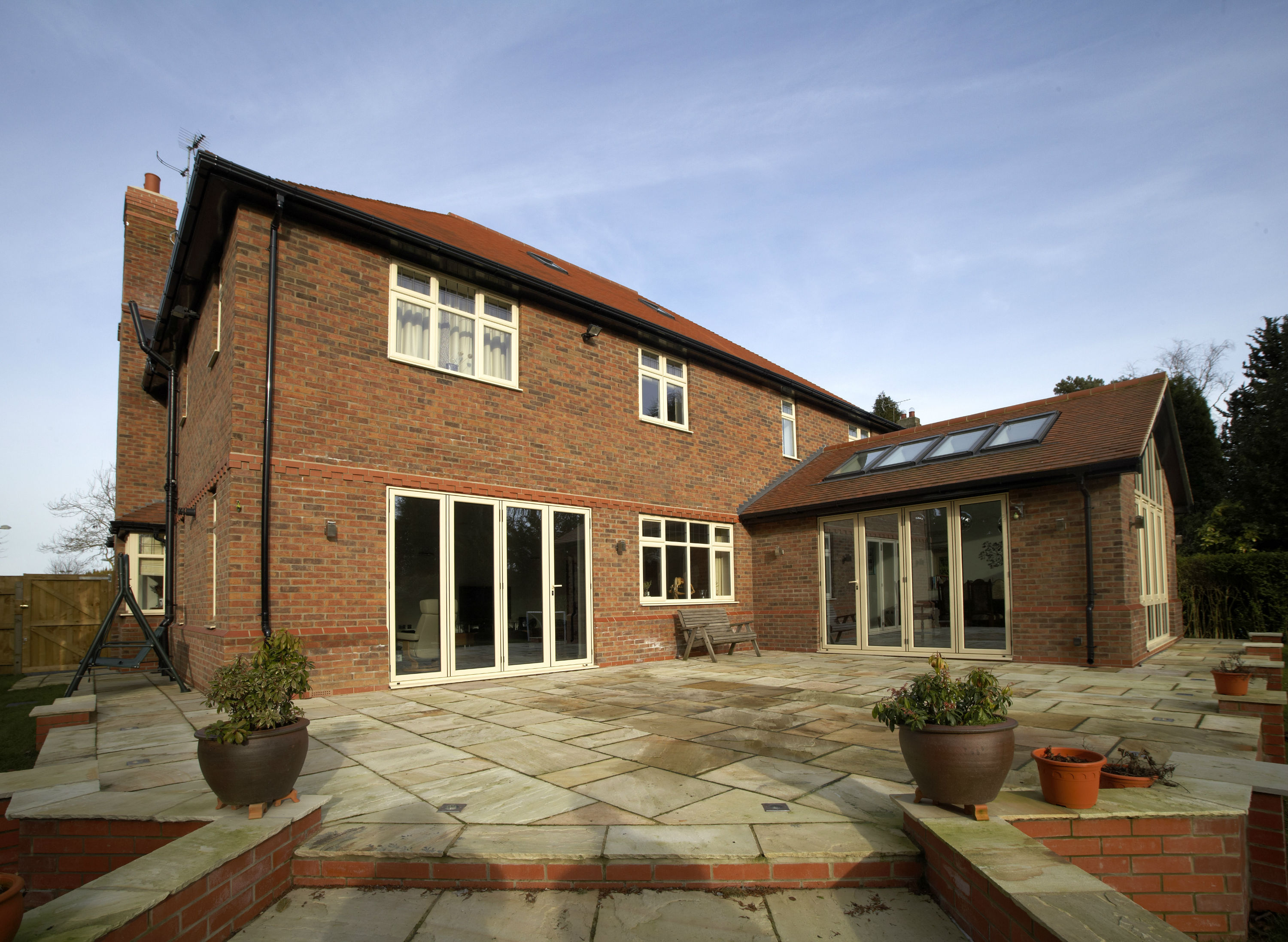 Thermal efficiency
Obviously, UPVC is a great insulator and these windows (above) offer a very high level of thermal efficiency.
With aluminium windows, there's a common misconception that they are not as well insulated as UPVC, but this is not true. The frames may feel colder to touch, but the window panes can achieve exactly the same energy efficiency levels.
This is done by using a thermal break, a barrier which prevents aluminium-to-aluminium contact from the inside to the outside of your window, to keep the inside of your home warmer for longer.
In short, both UPVC and aluminium offer excellent levels of insulation.

Security
UPVC and aluminium windows feature reinforced frames and multi-point locks, making them as extremely secure as each other.
At EYG, we can supply both windows styles with the Secured By Design seal of approval – a British manufacturing status accredited by the Police and Home Office to minimise the risk of unwanted entry by using robust design practices.
Complete peace of mind whether you opt to invest in aluminium or UPVC.
Maintenance
In terms of maintenance, there's not much to choose when it comes to aluminium windows vs UPVC. Neither material will warp or rot and they're both easy to clean - only needing a quick wipe with a cloth every now and then.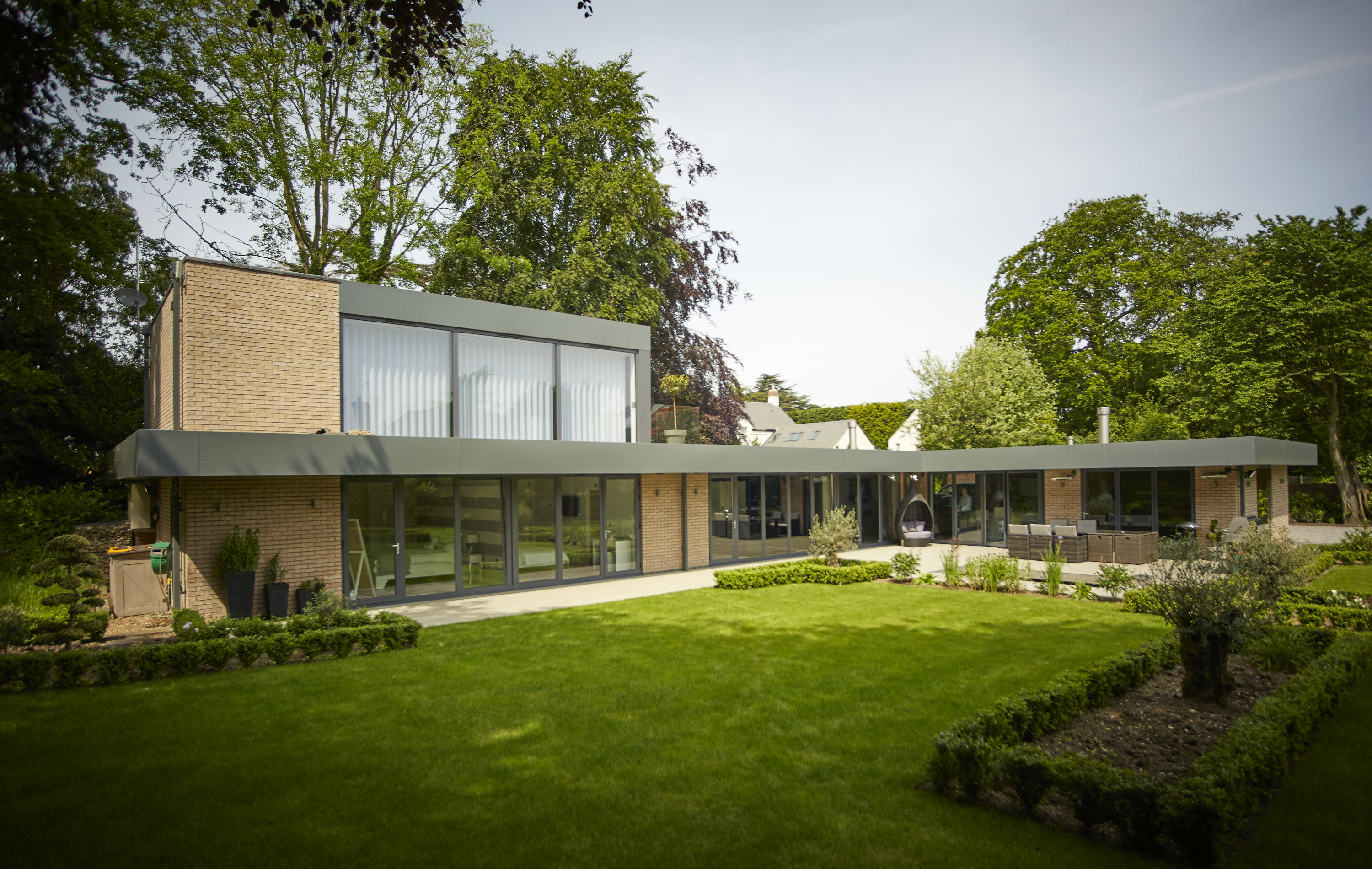 Property style
Whilst your budget will clearly dictate whether you opt for aluminium or UPVC, so will your style of property.
Listed buildings or properties which are in a conservation area will obviously require a very different window style (such as UPVC sliding sash windows) compared to a sleek modern home, which may look amazing with aluminium frames.
Before choosing aluminium or UPVC, weigh up whether your preferred frame choice will improve the look of your home – inside and out. Usually, decisions are influenced by the surroundings in which the windows will eventually sit.
If you own a cottage, modern aluminium frames probably won't fit with a country-chic look. Sash windows would probably be far better.
However, their slim profiles might prove much more appealing on a modern house or apartment (as shown above).
Both UPVC and aluminium are available in a wide range of colours, giving you greater flexibility when trying to achieve your overall design ambitions no matter which material best suits your home.

Aluminium windows vs UPVC windows – a summary
As outlined in detail above, the aluminium windows vs UPVC windows debate is far more complex than saying one is better than the other.
Aluminium windows summary: Slightly more expensive, but they last for ages and are a good long-term investment. From a design point of view, they're modern and stylish with sleek profiles and sightlines. Probably best suited to modern homes (as shown above).
UPVC windows summary: Affordable to install, UPVC window frames are super stylish and – thanks to advances in plastic technology - they now come in a variety of colours, including anthracite grey (shown above). Their subtle appearance is ideal for older properties and listed homes.
What's best for you?
In reality, UPVC and aluminium both have similar benefits – particularly in terms of thermal efficiency, maintenance and security.
The 3 main factors to consider before making a decision are:
Personal preference
Property style and age
Budget
Before settling on a material, it may make sense to get a free quote for both styles to help you figure out which material is best suited to your property (and budget).
If you're still struggling to choose between aluminium windows vs UPVC, please get in touch or call 0800 181888 - our experts will be happy to discuss the differences in more detail.