7 inspiring conservatory ideas for Spring
1st May 2021
Freshness, daffodils, new life and fairer weather. There's nothing more reinvigorating than everything that Spring has to offer!
The cold months are finally over (almost!). The days begin to get lighter and longer. And it's a great time to get your home and conservatory ready for the warmer months which lie ahead.
But you don't have to redecorate to make a big impact. Even the smallest and simplest changes can give you a warm sense of achievement.
Be inspired, take a look at our conservatory ideas for spring and prepare to breathe new life into your home…
De-clutter and de-stress
Some people love to clutter up their conservatory and use it as an extra storage space. We don't know why they do it, but we can't bear it when they do - because it doesn't allow anyone to see the true potential of this lovely space.
Trust us, a clutter-free conservatory can be one of the most truly relaxing spaces for all the family to enjoy. And that's why it's imperative to use this time of year to dump the junk and find a proper place for things to live.
There's nothing wrong with keeping the odd item or two in there. But try to be brutal and get rid of anything you no longer use. Sell it online or donate it to a charity shop.
A good declutter won't just make you feel productive, it will let you take back control of one of your home's biggest assets and create a space where you can unwind and completely de-stress.
Deep clean
Once you've got rid of any rubbish, it's time to get your hands dirty and make the place look like new.
A quick hoover, mop or steam clean should take care of the floor. If possible, try to clean all of the windows (inside and out) as this will keep your conservatory in tip top condition.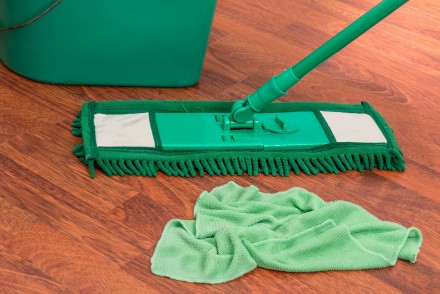 Dust everywhere and wipe down all the skirting boards. If you can, open all your windows to let some air in so that it feels clean and fresh.
Be playful with plants
Nothing stirs your creativity quite like nature. So, whenever you're looking for interior design inspiration, it's a good idea to turn your attention to the great outdoors.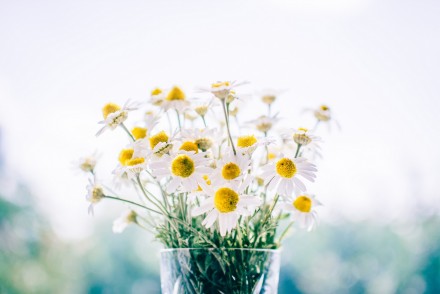 Spring is all about new life - and you can bring a breath of fresh air to your conservatory by using plants as the backdrop to a natural look. Olive trees will thrive indoors, whilst any variety of citrus or palm will give you designer style without the need for too much pruning or maintenance.
Keep things even simpler and arrange a seasonal bunch of flowers in a tall or eye-catching vase.
Sew some seeds
If you are lucky enough to be blessed with green fingers, sewing a few seeds can be a rewarding way to bring the outside in to your conservatory. The extra hours of sunlight that Spring affords makes it an ideal time of year for seedlings to flourish, tucked safely away from any excessive wind, rain or a cold snap. Relocate them into the garden when summer arrives and they are established enough to cope with being outdoors.

Make space (and time) for breakfast
It's still a bit too cold for al fresco dining in Spring, but there's nothing to stop you setting your alarm a little bit early to enjoy a sunshine breakfast.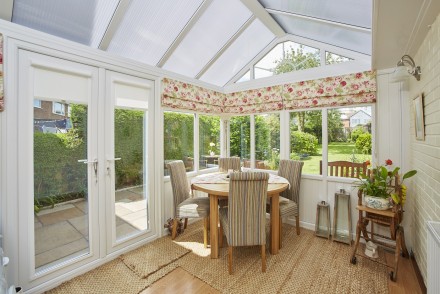 If you don't have a dining area in your conservatory already, make space for one so you can soak up some early-morning sun. Now that the mornings and lighter and brighter, there's no better way to start the day.
Lighten your look
For the complete Spring conservatory revamp, why not add a lick of new paint? Using lighter colours (pinks, greens and blues) is a simple but effective way to make the most of any natural light. Pair with neutral accessories for a contemporary look or use bold accent pieces to achieve a more vibrant and modern feel.

Invest in a mini makeover
To transform the look and feel of your home forever - and not just Spring - you could always splash the cash and install a tiled conservatory roof (if money's no object).
Not only will this investment turn a tired or cold conservatory into a living space which benefits from comfortable year-round temperatures, it will also allow you to use the space much more often.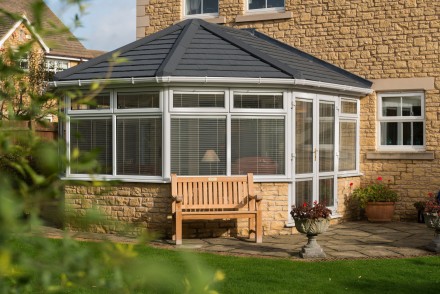 Should you want to find out more about this or how we can help with any other home improvement projects, please get in touch or call 0800 181888 to discuss your plans with one of our design experts.