7 conservatory refurbishment ideas to modernise ANY space
4th April 2019
Updating a conservatory (or its roof) is proving a popular way for homeowners to gain the year-round space they crave without breaking the bank.
This recent conservatory conversion trend has been fuelled by the relative ease with which an ageing glass or polycarbonate roof can be replaced by an insulated alternative.
Put simply, it's a quick and cost-effective way to bring an unloved area back to life.
If you own a conservatory which is 20 years old or more, you'll probably be familiar with the 'too cold in winter, too hot in summer' scenario.
You may even have wondered: How can I refurbish my conservatory?
If yours feels past its prime, or is no longer fit for purpose, here are some simple conservatory refurbishments which could transform it from drab to fab…
Insulate the walls
Conservatories which have 'dwarf' walls underneath the window frames (pictured below) can often be injected with insulation – by drilling small holes which are filled with non-flammable foam – to prevent heat loss. A cheap, quick and easy fix.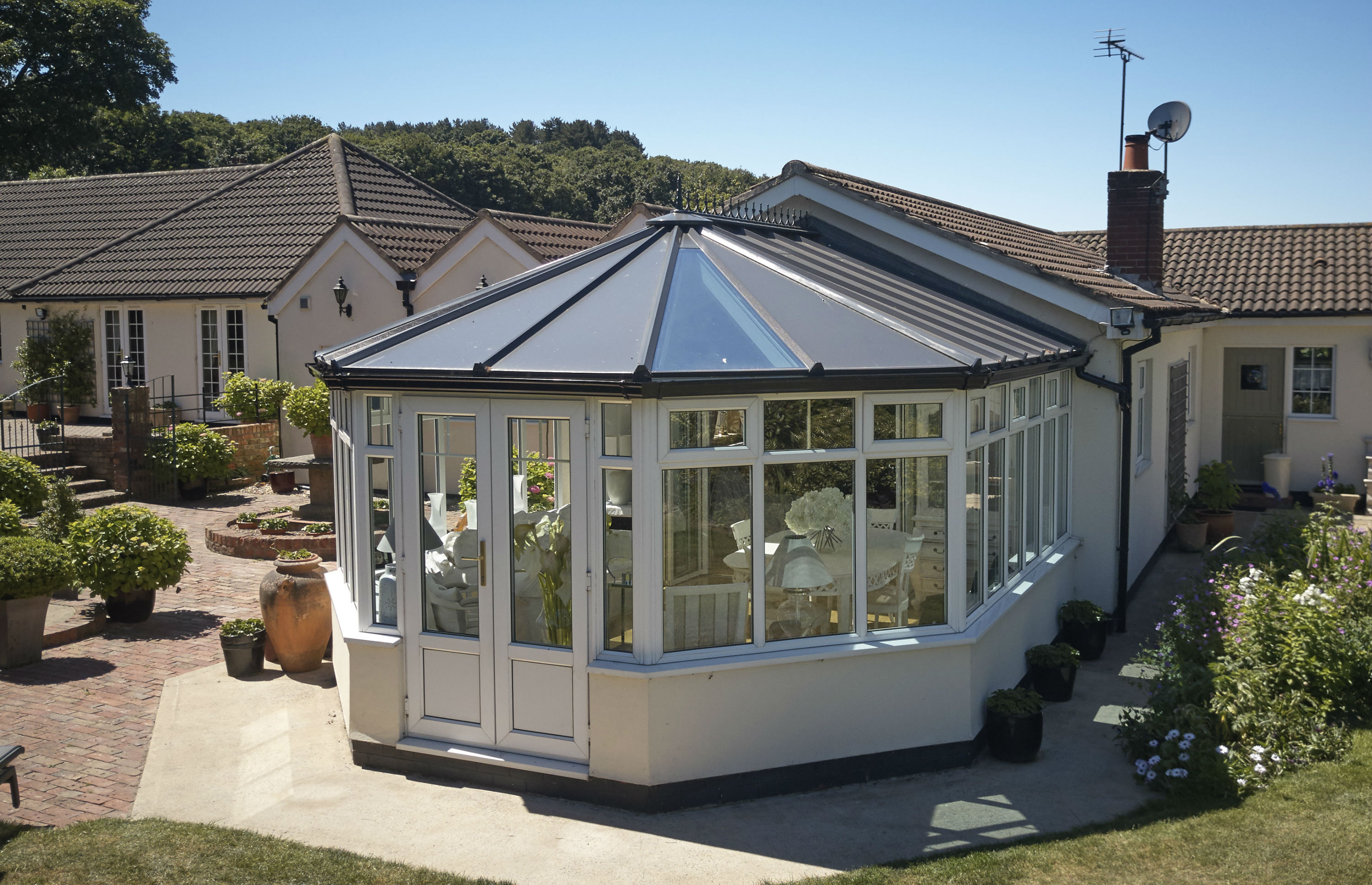 Change the glass
Advances in glazing technology means the glass we now use in our homes is vastly superior to the panes installed 20 years ago. Modern microscopic coatings help glass retain heat whilst reflecting UV rays heat away in warmer weather. This ensures conservatories are much less prone to temperature fluctuations.
If you're planning a conservatory renovation which involves changing the existing glass, install the best glazing you can afford. Fitting A-rated glass could improve thermal performance by up to 33% - a worthwhile investment which could help reduce your energy bills.

Make it open-plan
Technically, a conservatory needs to sit outside the main thermal envelope of your property to be exempt from building regulations. But there's nothing to stop you connecting it to the main part of your home to create an open-plan feel.
Should you want to remove exterior doors or remodel any walls which act as a barrier, we can help to secure the necessary permissions to do so as part of our full project management package.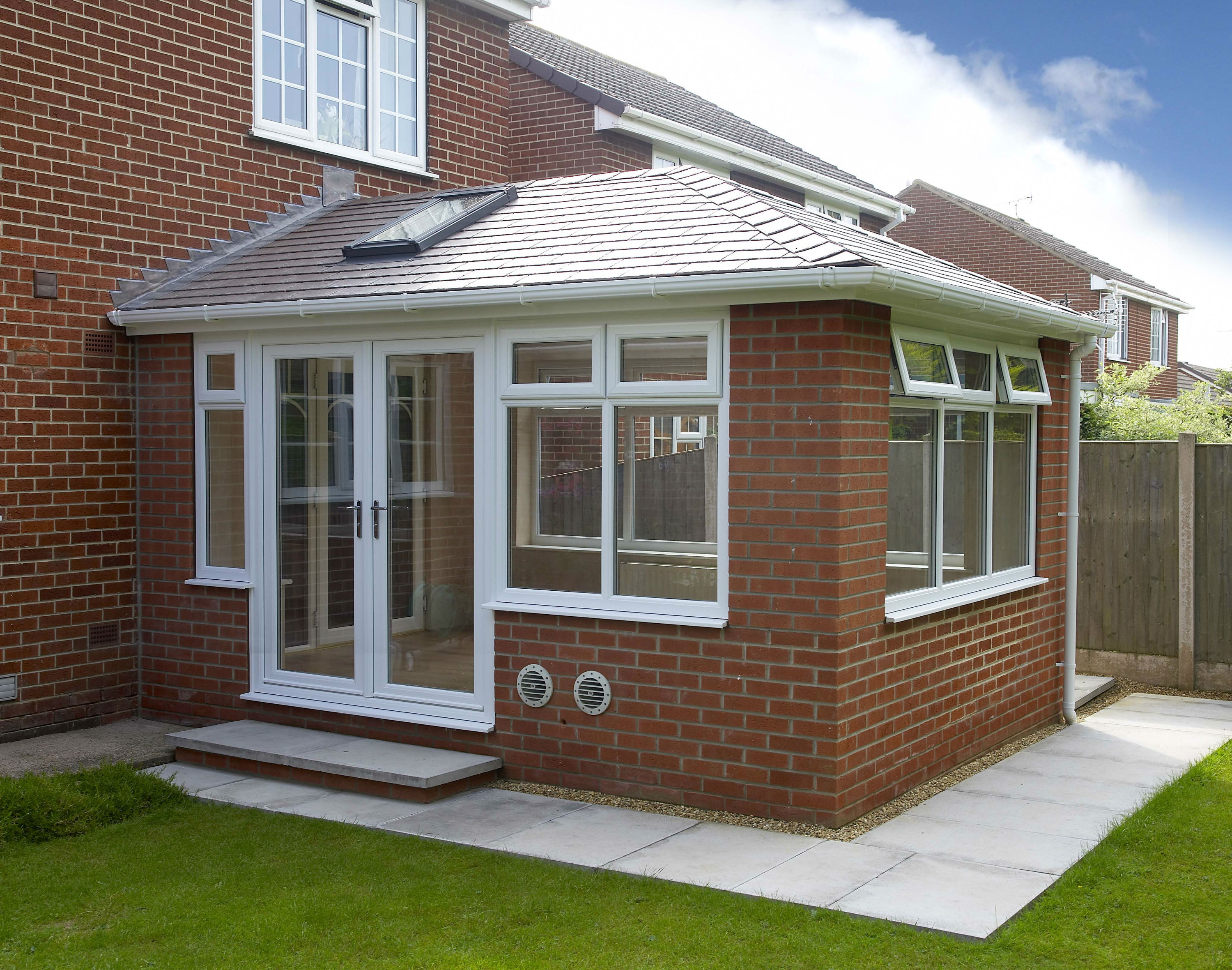 Replace the roof
Replacing a conservatory roof is probably the most cost-effective way to bring a tired area back into everyday use.
Solid tiled conservatory roofs (above) and modern Hybrids (below with glazed panels) both have plastered and insulated ceilings – so you can revive any existing structure by making it much more thermally efficient.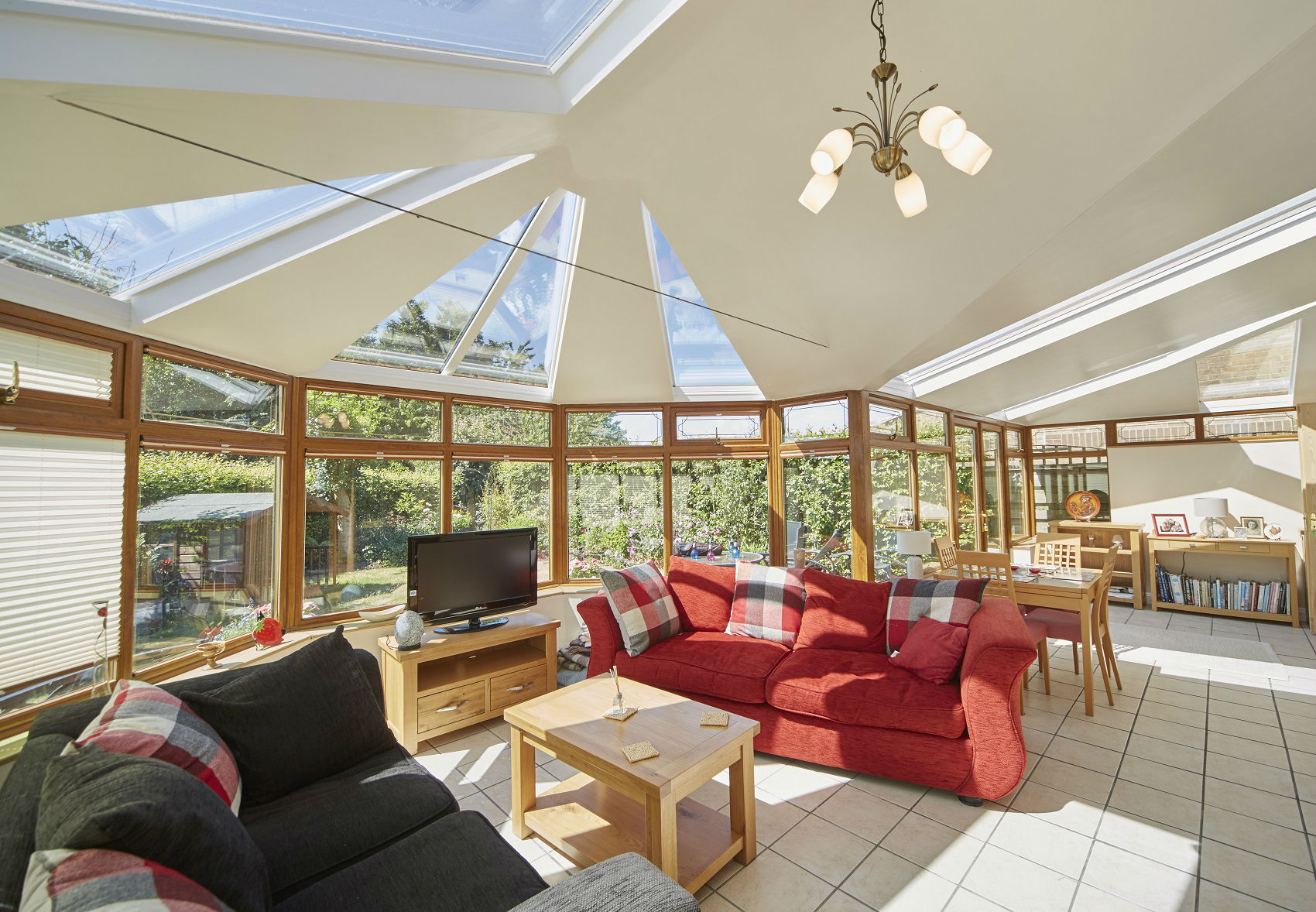 Even if you don't know who fitted original conservatory, it doesn't usually matter – our retro-fitted roofs are often suitable for any brand, depending on the structure's build quality. The perfect way to create a luxurious living space for everyone to enjoy all year round.
Register your details now for a FREE initial roof check – if it's the right option for you we'll take care of all the necessary regulations and ensure your installation is 100% compliant.
Update old frames
Older UPVC frames can start to look dirty and worn if they've not been cared for properly. Following our advice can help to brighten UPVC sills and frames, but you might want to go one step further and consider replacing it with modern uPVC.
Modern uPVC is now much more durable than it was in the past – and offers improved thermal efficiency. To achieve a modern look, grey or powder-coated aluminium frames might hold more appeal.

Bring the outside in
To open up the space and blur the lines between your home and garden, consider adding bifold doors – a great way to create a seamless link from inside to outside. For smaller areas, French doors (pictured above) can also have a similar impact - making your conservatory feel bigger and brighter.
Add corner pillars
If you're ready for a complete refresh, adding corner pillars is one of the best ways to transform an all-glass conservatory structure into a more elegant orangery extension.
Conclusion – Take your time to solve main problems
Planning a conservatory refurbishment might feel a little bit daunting, particularly if you're not experienced in this area, but there's no need to panic.
With a bit of careful planning, it is possible to create a stylish, practical room for all seasons.
In our experience, the most common reasons for upgrading a conservatory are:
Design doesn't blend in with appearance of property
It suffers from extreme temperature fluctuations
Space is unusable for most of the year
But before enlisting the help of a conservatory conversion specialist (like us), take some time to think about the problems your existing space suffers from - and prioritise the ones which need to be resolved.
Is the space too cold to use?
What do you want to use it for?
Would a new roof solve your issues?
Do you need more usable wall space?
Is a lack of storage causing a problem?
Would a complete redesign be best?
If you've got grand plans (and the budget to match), you might want to replace your whole conservatory with a completely new design. The biggest benefit of this approach is that you can increase the floor space and be completely unrestricted in your interior design choices.
However, it's also possible to make a big impact on a much smaller budget. Replacing the roof, adding a new radiator and incorporating some extra built-in storage will deliver a brand-new look – but is much more affordable than starting from scratch.
Whether you want to use your conservatory for dining, entertaining or relaxing; try to figure out the best way to enhance your existing conservatory to suit your needs - and budget. Doing this should make it much easier to prioritise the refurbishments which will make the biggest impact – to improve your home and lifestyle.
Should you remain unsure about which option is best for you, please leave your details or call 0800 181888 – we'll be happy to discuss your dilemma and offer free, expert advice.