5 stylish reasons why flat roof lights give homes the 'wow' factor
22nd August 2017
Not every home has the wow factor. Some do. Others don't.
It's got nothing to do with how much living space you have either. Even homes with more square footage than you could ever need can still lack that special something.
Installing a stunning conservatory or orangery can often help to add intrigue and appeal, but you don't have to spend thousands to make your home distinctive.
It doesn't matter whether you own a mansion or a property where space is at a premium, we believe flat roof lights are a shrewd and stylish investment.
Five reasons to invest in modern flat roof lights
Bath in the beauty of natural light
Nature's beauty makes us feel good. Whether admiring a countryside view or looking at the birds in your garden, its simplicity never fails to lift the spirit.
But there's nothing quite like being bathed in natural light to make you feel on top of the world. Installing contemporary Flat Roof Lights will flood the inside of any property with nature's most impressive free resource, bringing ambience and tranquillity to the heart of your home.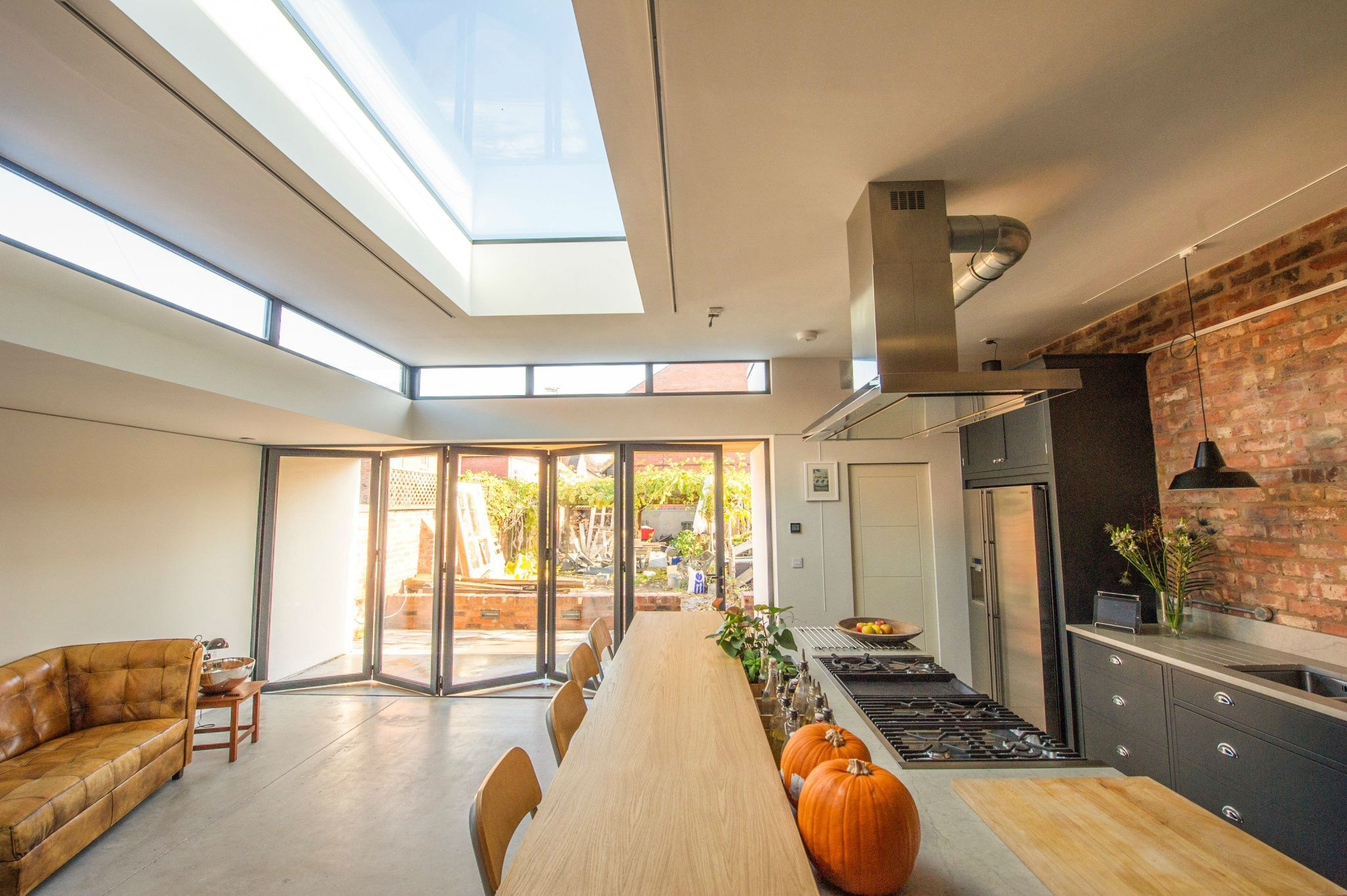 Say goodbye to dull flat roofs
Okay, let's be honest – there's probably nothing more boring in interior design than a large, dull flat roof. The type you usually end up with after having a garage conversion or adding an extension to the rear of your property.
Installing down-lighters, spotlights or uplighters can help to soften its appearance and break up the monotony. But it's hardly a stylish solution, is it? In stark contrast, the sleek and modern appearance offered by flat roof lights is a stunning solution for any home extension.

Effortlessly amazing appearance
Sitting flush with the internal plaster line, each fixed flat roof light appears frameless and floating effortlessly when viewed from the interior of your home. Not only is this a stunning design feature, it also creates the illusion of an open roof space.
Thanks to its minimalistic and contemporary design, this unique glazing solution will always avert your gaze upwards and out into the world beyond.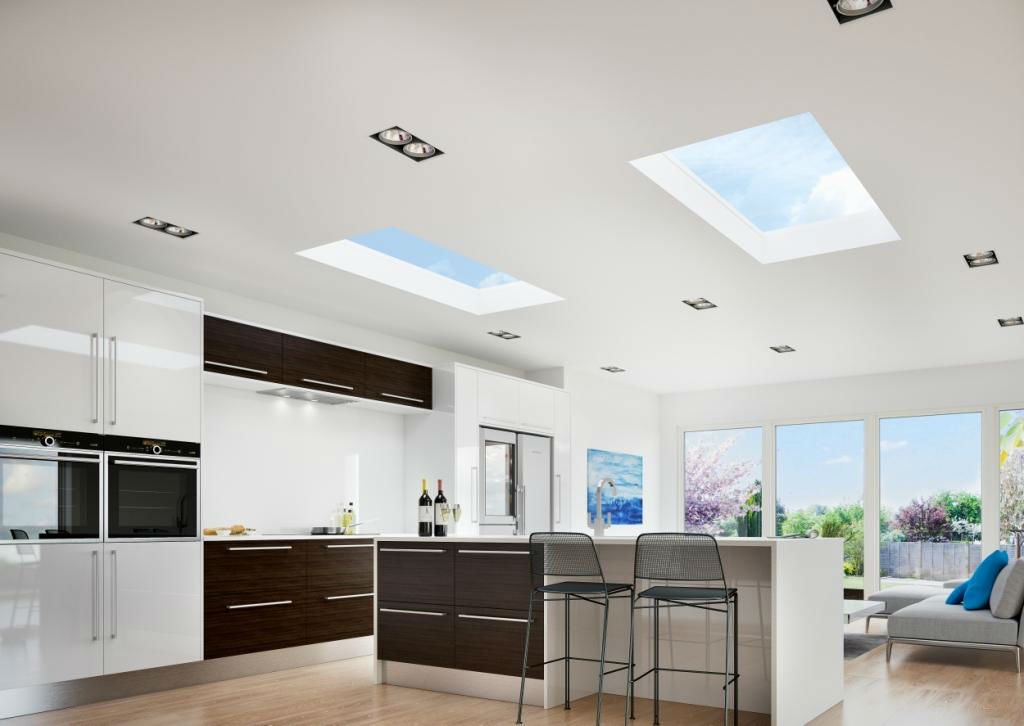 Create a great talking point
If you enjoy entertaining, you'll be used to opening up your home and providing a warm welcome to guests. As a cheerful host, you're probably used to being the centre of attention too. Which is a good job, because once friends and family have admired your flat roof lights they won't stop talking to you about them. Every time they see them. And every time the skyline changes – because they're a stunning focal point that cannot be ignored no matter how often you peer through them.
See more stars!
With no supporting bars, you'll definitely see more stars - especially when your fantastic flat roof lights come into their own as the sun goes down. Whether you prefer to marvel at the diffused light and lazy shades of dusk or enjoy the darker night time tones, the ever-changing skyline will tell a different story each day.
Discover more about modern flat roof lights!
Unmistakably stylish flat roof lights are suitable for almost any type of property – and there's no better way to maximise the light inside your home.

To find out more or get a free quote, please enter your details online or call 0800 181888 today.