5 factors PROVEN to make your extension project a success
11th April 2019
Is your home beginning to feel a little bit cramped?
Could you benefit from some extra living space?
You're not alone.
Needing a bit more room is often the main reason why thousands of UK homeowners put their property up for sale every month.
Unfortunately, the hassle associated with moving house (and the expense!) means it's not always a realistic option.
If this rings true for you, you'll be pleased to know extending a property is the most cost-effective way to solve your problem.
But before you pick up the phone to call our design experts, here are 5 things you must consider to make your extension a success…
1. Set a realistic budget
Setting a suitable budget is the single most important thing to do when extending your home. Don't try to cut corners as this will impact on the final finish quality.
In our experience, the budget needs to be realistic enough to carry out all the required work otherwise your home improvement dream may fail to live up to expectations.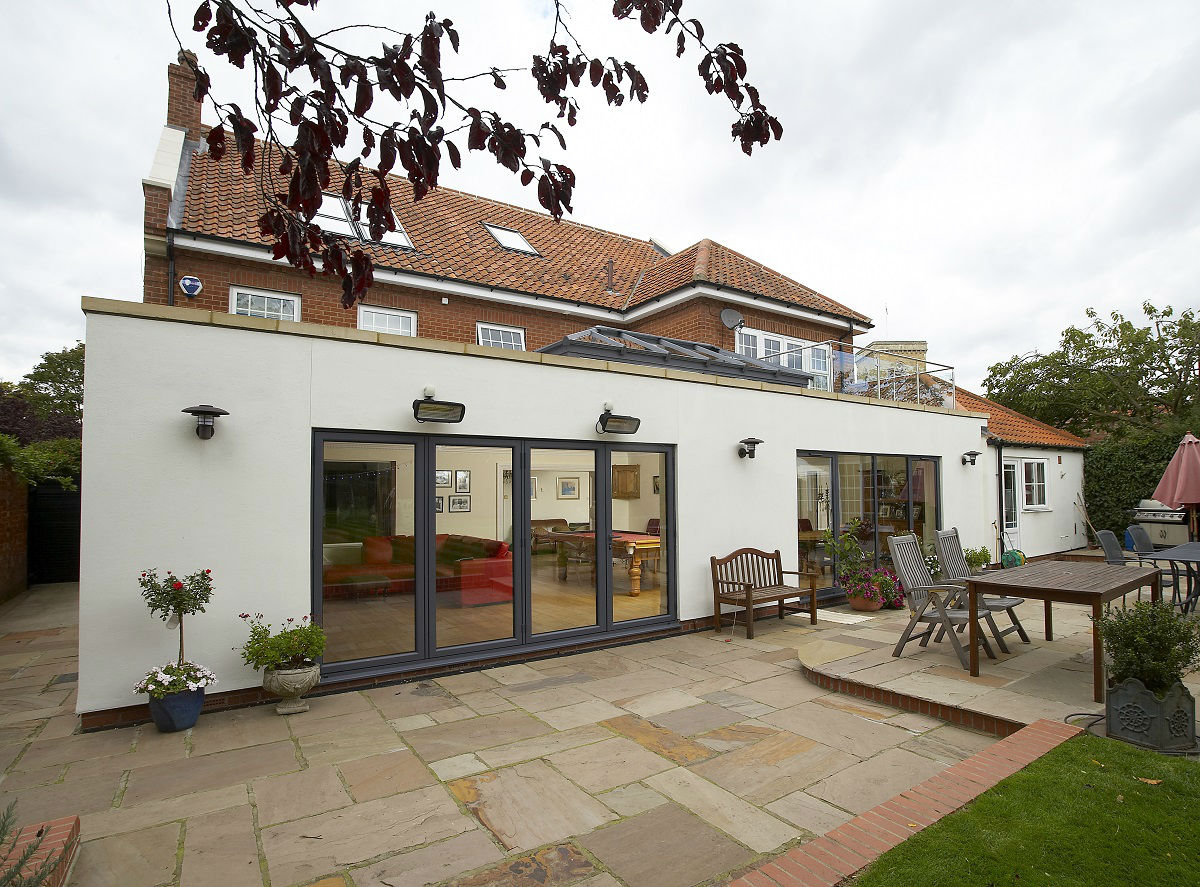 As you'd expect, orangery extensions (pictured above) cost more to build than a like-for-like size conservatory because they use more bricks and come with a flat roof topped with a substantial glazed lantern. But they're a great investment because they can often improve the overall value of your home by more than the price you pay.
Realistically, building a conservatory is often the best way to get the most room for your money because most don't need planning permission.

2. Think how you'll use it
Once the budget's been finalised, it's time to consider what you'll actually use the extra space for.
In our experience, the three most popular reasons for extending a home are:
To create a new kitchen-dining/entertaining area
A playroom or family room.
Extra living space to sit and relax.
The sooner you know how the new space will be used, the better because the final design can be altered to best suit your needs.

3. Consider its location
Whether you opt for a conservatory or orangery, it's important to consider where it will be built in relation to the sun as different aspects come with their own advantages.
If it's east facing, you should expect more sun in the morning and less later on, whereas west facing will be filled with the sun from late afternoon onwards.
A north-facing build will enjoy sunshine at the start and end of the day. But if you're south facing, you should expect plenty of natural light all day long.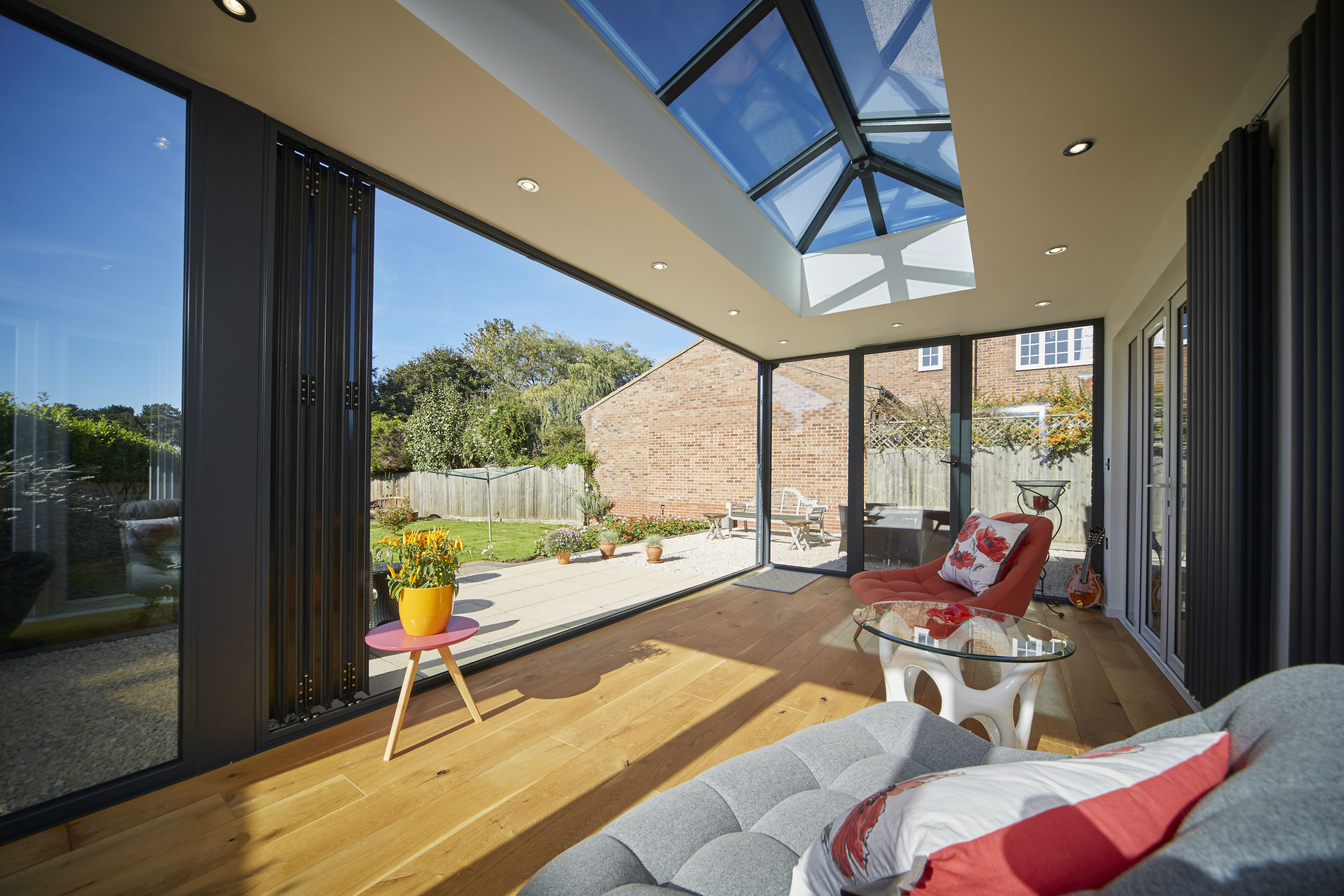 4. Decide which doors are best
If you want to gain easy access from your new living space out into the garden, think carefully about the type of doors you want.
Aluminum bifolds (pictured above) are one of the most popular choice for homeowners who are keen to create a modern and seamless transition from inside to outside.
If you've got a bit less space or budget to work with, using French doors or sliding patio doors can achieve a similar effect.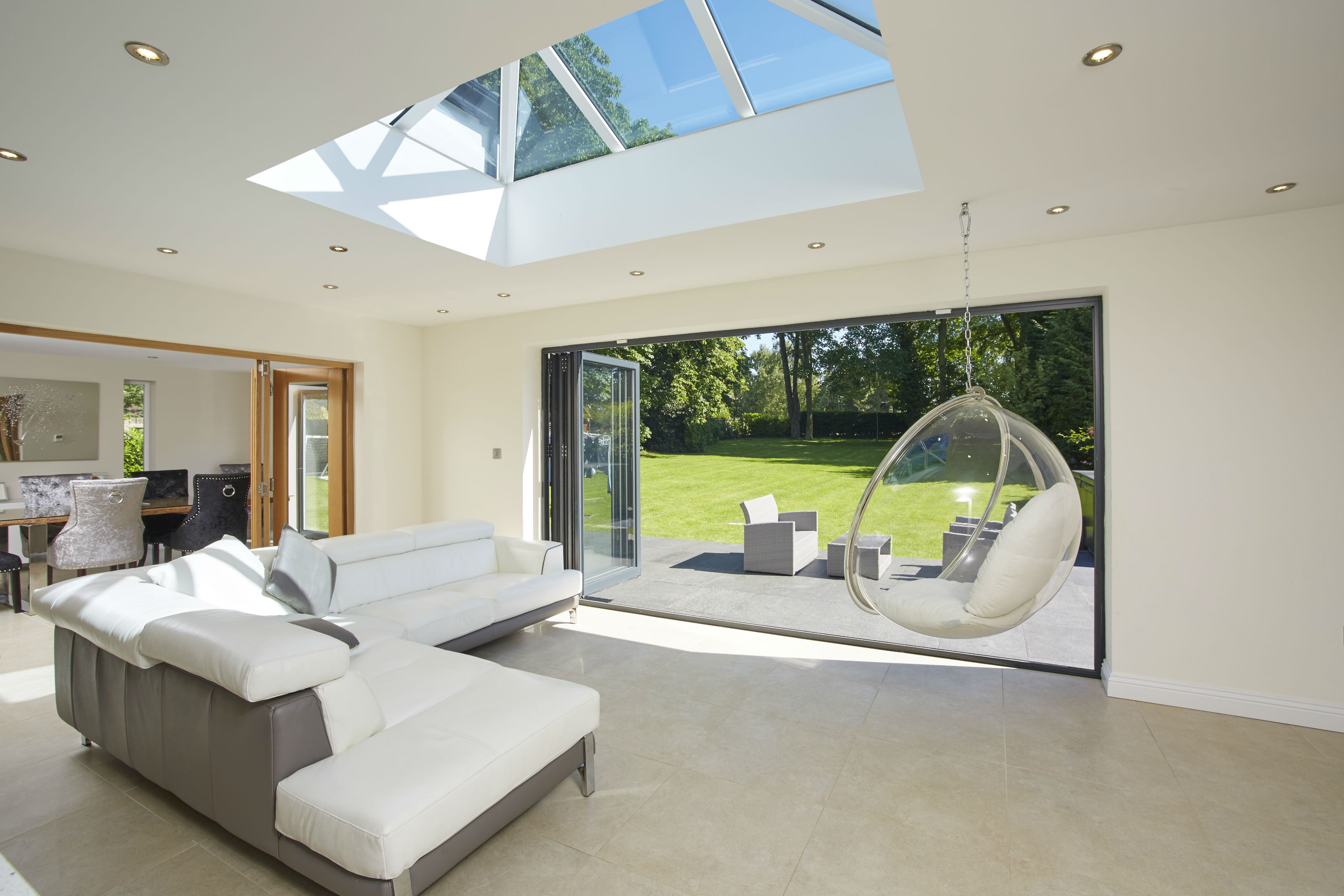 5. Weigh up all your roof options
If your new home extension is going to have that all-important 'wow' factor, carefully consider your choice of roof as this can greatly influence the final finish.
Most orangeries feature a stylish roof lantern (pictured above) to create the feeling of light and space. It also acts as a stunning focal point by bringing the ever-changing skyline into the heart of your home.
Conservatories come with far more options, including energy-efficient glass roofs, a tiled roof or a Hybrid, made up of glass and aluminum panels with a plastered interior finish. Unlike old and draughty polycarbonate roofs, each of these options will allow you to use this valuable new living space all year round.


Conclusion - Be patient and plan your project carefully
Whether you prefer a modern or traditional look, making the right choices during the planning stage is the key to a successful home extension project.
In our experience, this is because poor decisions can often prove awkward or expensive to resolve at a later date.
At EYG, we reduce the risk of making a costly mistake by offering a complete project management service - from planning through to completion.
We advise customers how long their project will take, let them know whether planning permission is needed and secure all the necessary documents so the finished article is 100% compliant – and looks amazing.
If you'd like to benefit from this attention to detail, get in touch or call 0800 181888 and we'll help you plan the perfect orangery extension or conservatory project.