5 clever conservatory ideas for winter
4th December 2017
In cold winter months, curling up and keeping cosy is a top priority.
Most people transform their home and conservatory in time for Christmas. But with a bit of careful thought, it is possible to keep some of your seasonal decor on display to take you from winter to spring.
To do this, you'll need to keep things neutral and use natural elements – like sticks, logs and pinecones – to bring texture into the heart of your home. Be bold, think big and turn your conservatory into a room for all seasons.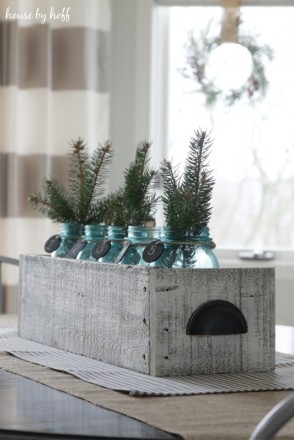 Image source: House by Hoff
Make it blooming lovely!
Some plants epitomise winter more than others. The poinsettia is well known for its luscious red and green leaves and is widely used in Christmas displays. They do have a reputation for being hard to maintain, but should thrive well beyond December if placed in good light and away from draughts.
Another contemporary classic is the mini Christmas tree, which look great with frosted glittered leaves. For a cheaper alternative, snip a few branches from a fir tree and group together in glass jam jars. Simple but super stylish – click here and discover how to achieve the look.
Click now and discover 6 cold conservatory solutions to suit every budget!

Get the winter cushions out
Deer prints, tartan patterns and warm neutral colours can complement almost any existing interior design. Inject some winter warmth into your conservatory by digging yours out of the linen cupboard. If you don't have any stored away, you can pick some up from as little as £3 from most supermarkets. Happy cushion-mas!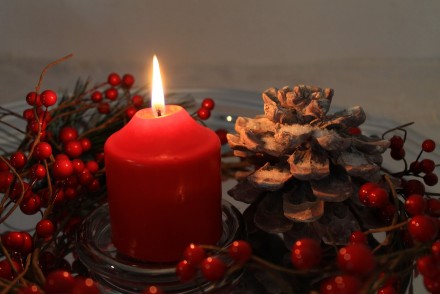 Be creative with candles
A flickering candle can capture the imagination. Warming and wonderful, they throw off a mesmerising light which is perfect for relaxing. Arrange a collection of them as the centre piece on a coffee table or windowsill and pair with green foliage to bring the outside in.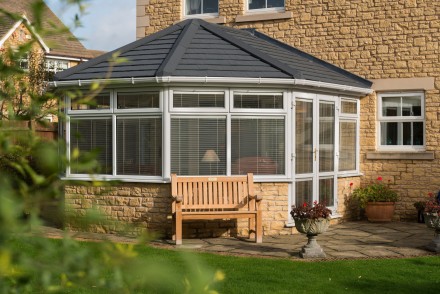 Invest in a new roof
It's not unusual for older conservatories to be too cold to use in winter. If you've got a polycarbonate or single-glazed roof, it may be providing little or no insulation from the freezing temperatures outside. But there's no reason why you can't invest in a new Hybrid or tiled conservatory roof and make it a room for all seasons.
Proven to make conservatories much warmer in winter, both of these energy-efficient solutions can be installed in days – and because all the original windows, doors, frames and walls are retained there's minimal disruption.

Rustle up a rustic twig wreath
Want a much cheaper way to add some natural warmth and beauty to your conservatory? Learn how to make a twig wreath and use nature's touch as a wall feature.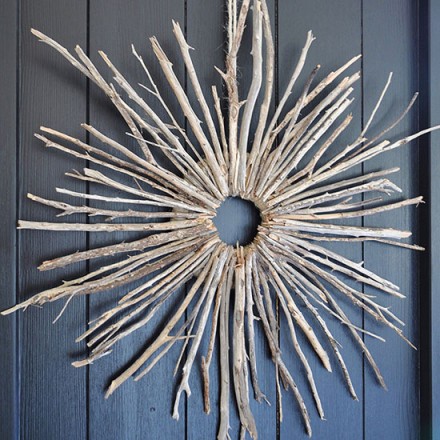 Image source: The Painted Hive
Discuss your conservatory ideas with us
Is your conservatory too cold or in need of an update?
We are now offering up to 30% off all online conservatory enquiries – including our tiled roof and Hybrid roof range.
To find out how affordable it could be to transform your home, please enter your details or call 0800 181888 now!