10 tremendous benefits of choosing a Hybrid solid conservatory roof
9th November 2018
We know how annoying it is to own a conservatory that's too cold to use in winter.
It's on a par with having one that's too hot to enjoy during summer!
Fortunately, you no longer need to suffer from either scenario – thanks to our hi-tech Hybrid conservatory roof system.
Retro-fit one to an existing conservatory and you'll benefit from…
A home filled with light: Hybrid roofs are definitely the preferred choice for homeowners who want their main living spaces to be light, bright and airy – all year round.
Better acoustics: Compared to glazed and polycarbonate roofs, a Hybrid roof will reduce the decibel levels to create a much calmer and quieter living space.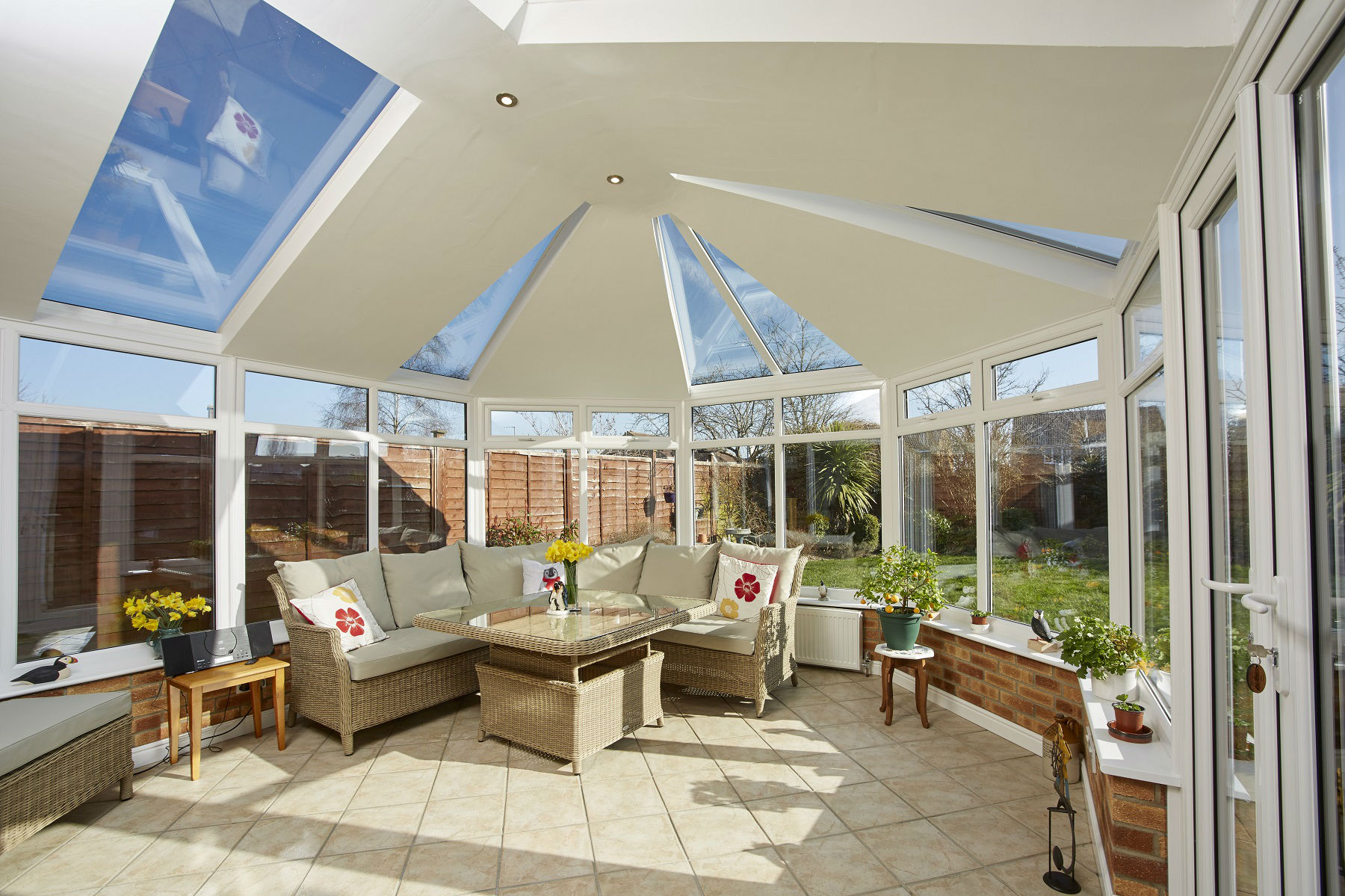 Reduced energy bills: More thermally efficient than UPVC or glass systems, solid conservatory roofs are proven to reduce the amount of energy needed to heat your home.
Improving your home's value: Whether you want to sell or stay put, transforming a tired conservatory will make your property feel homely and more appealing.
A simple and affordable home improvement: Installing a new insulated roof is a cost-effective way to revitalise a conservatory and improve your lifestyle.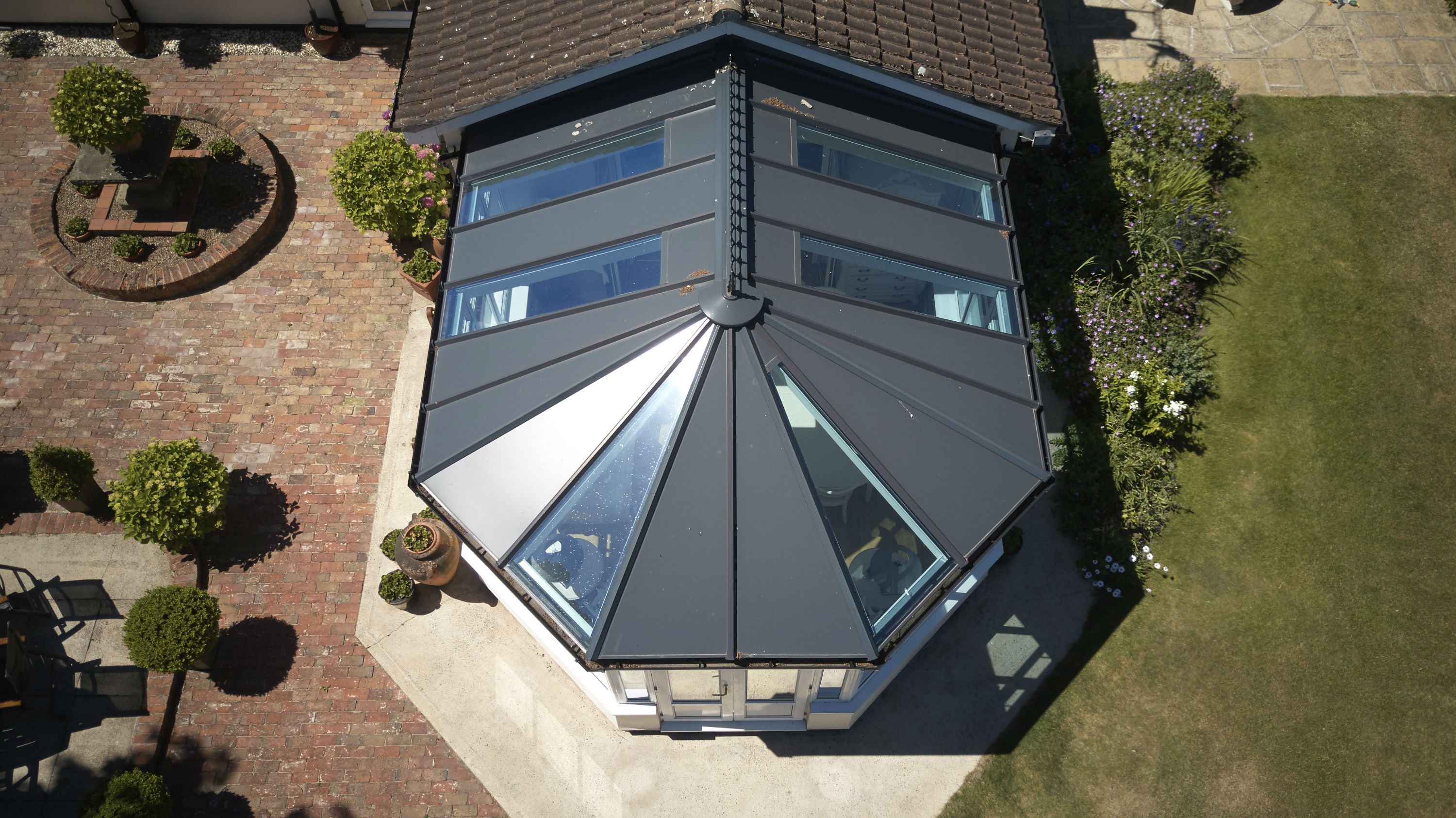 Bring your conservatory back to life: Breathe new life into an unloved space so that it's cosy in winter and cool in summer.
A bespoke fit for any conservatory: Tailored to your exact requirements, the Hybrid roof is a perfect addition for a conservatory of any size or style.
Quick installation: It usually only takes a week to fit the structural aluminium frame roof (featuring 150mm insulation) and can sometimes take just a couple of days. Superb style in an instant!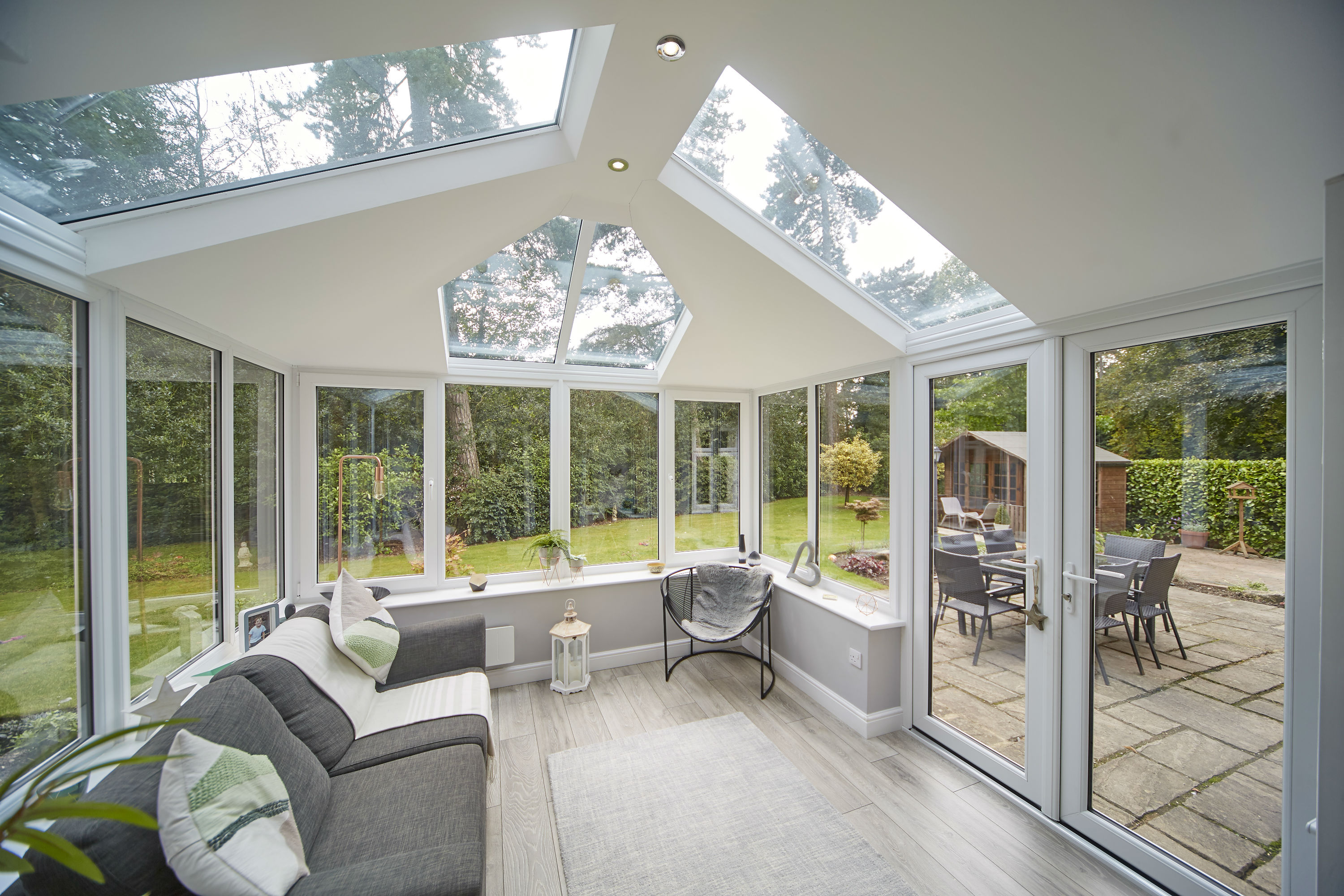 Planning permission not usually needed: Most solid conservatory roofs can be put up on a building control notice or certificate – and we take care of any regulations so there's no stress or hassle.
Complete peace of mind: Supplied and fitted with a 10-year 'repair or replace' warranty, you're guaranteed to be happy (and cosy) when choose EYG for your Hybrid roof.
Kick-start your home improvement project!
If you have any further questions about Hybrid roofs, please get in touch or call 0800 181 888 - our experts will be happy to offer free advice.