10 things you MUST ask before choosing your fascias and soffits fitters
6th February 2018
When you're weighing up whether to replace your fascia and soffits, it can be a bit of a minefield knowing who to choose to carry out the job.
But it doesn't matter if you're looking for a local soffit and fascia company or a larger specialist like EYG, there are a few essential things you should ask before agreeing to let anyone carry out the work…
1. Have you done this type of home before? Can I see any photos?
Before choosing which fascias and soffits fitters to carry out your home improvements, it's important to research their suitability and quality of their work. Examining any photos they have will allow you to do this.
The devil is in the detail and you're looking for a 'box end' finish that includes a specialist section of plastic that is designed specifically for the job in hand. It should not be finished using off-cuts, must not have any gaps and should be at a 90-degree angle.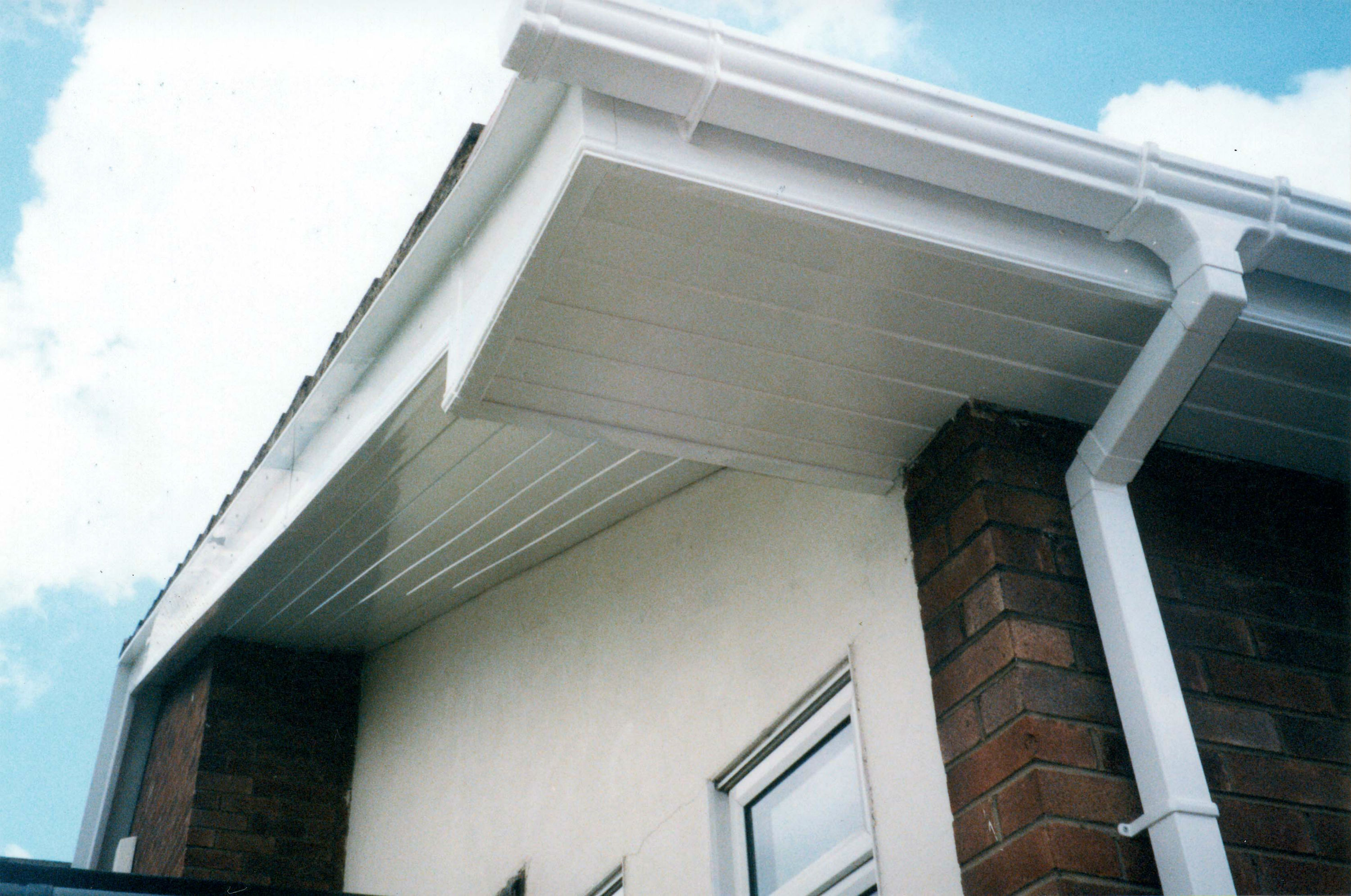 2. What fixings do you use?
Any fascias and soffits fitters who are worth their salt will know that they should only use ring shank nails for the job in hand – often known as poly top pins.
Although there are three sizes available, 65mm is usually best for the job but 50mm is relatively okay. Anything 40mm or less should not be used – and anyone using them should not be trusted.

3. What do you fix them to?
This question has several correct answers, but you're only asking it to discover the depth of their knowledge (and experience).
It's fine to attach a new fascia to the rafter legs if they are completely straight and problem free. But if the rafter legs are crooked or damaged, plastic bracing or some form of timber noggin should be screwed to them to provide a high-strength fixing for the fascia. This will help to straighten the fascia board and subsequently provide a solid fixing point for the soffit board too.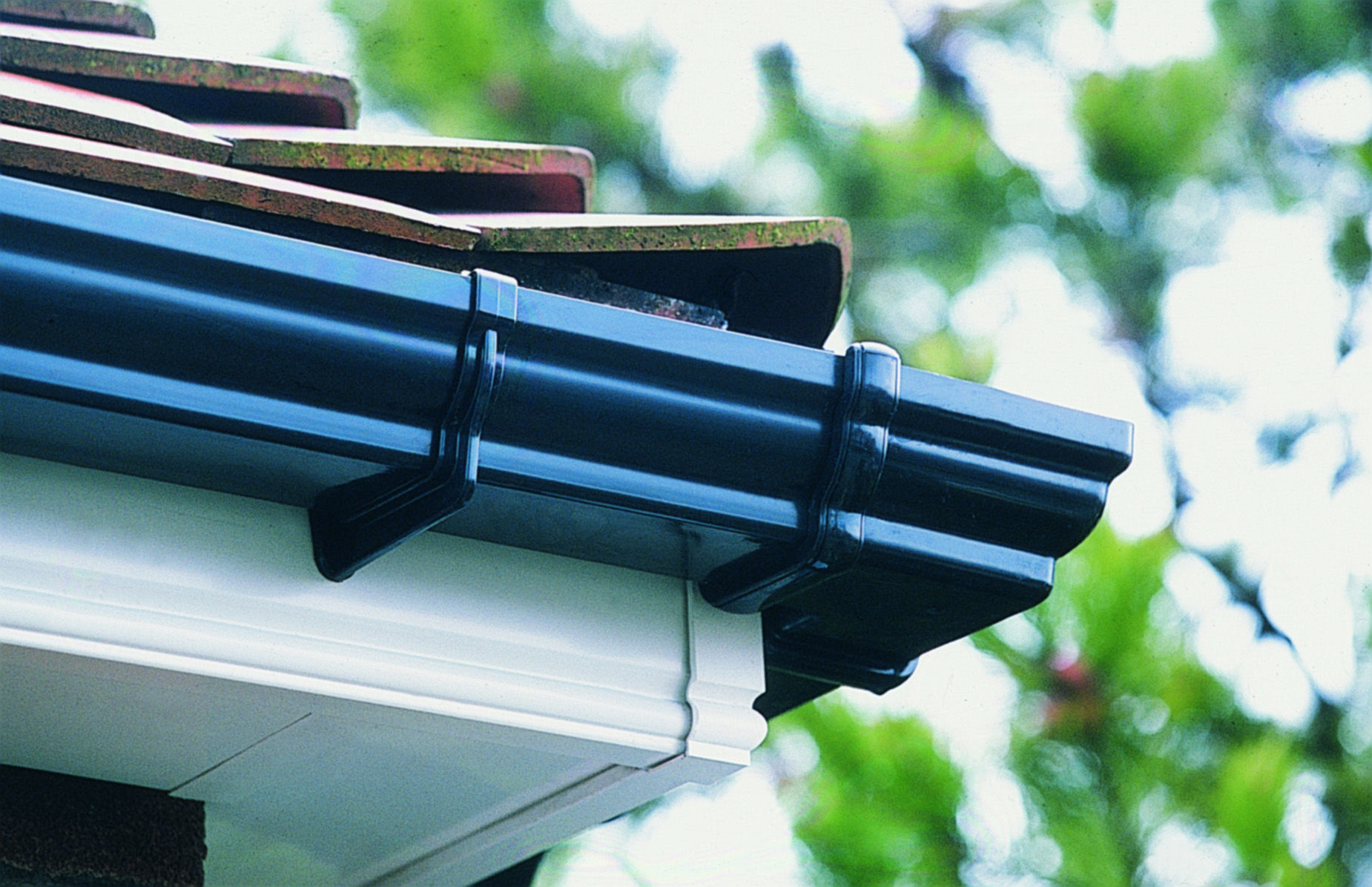 4. Should I replace the gutters too?
If the existing gutters on your home are more than 10 years old (roughly), it may make financial sense to replace them with new ones because you're already paying a labour cost to remove and refit them. Anyone who says otherwise is either inexperienced, financially naïve or stupid. Or a combination of all three!
Remember, if you do replace the gutters, you should not pay too much more for this service to be carried out – only the cost of the new guttering itself.
5. Will you use scaffolding? What type will you use?
Experienced fascia and soffits fitters will more than likely use their own temporary work platforms to carry out the task (safety permitting) because it helps to reduce costs. If a full scaffold is required for any reason (difficult or awkward access), this will significantly increase the costs.
Always ask this question as it will put the price of the quote into context and allow you to compare any quotes on a like-for-like basis.
6. Are you insured for accidents and any damage to my property?
The purpose of public liability insurance is to protect the installer against claims in respect of their legal liability for personal injury or property damage that may occur as they carry out their business.
Any fascia fitter without this type of policy is leaving themselves open to all sorts of issues. If required, feel free to ask to see the certificate. If the answer's no, stay well clear.

7. Is your quote an estimate or a fixed-price quote?
If you ask nothing else, ask this – it's important!
Fixed-price quotes should always be honoured, but estimates can be subject to going up. And no-one wants to get to the end of the project and find there's 40% more to pay than the original 'estimate'.
While you're asking about money, check whether VAT is included in the price. If it's not, factor another 20% into your budget.
8. Do you sub out the work?
Although this might be awkward to ask, the reaction you receive will provide you with a valuable insight into the type of company you're dealing with.
Some fascia and soffits fitters take on more projects than they can handle, forcing them to sub out work to other people. They still take your money (and usually around 50% of the profits), but the job will actually be conducted by someone you've never met – and whose work you've never seen.
When asking this, try to observe whether there is a slight pause or any awkwardness before you receive a reply. If the contractor chooses their words carefully, consider why this may be – it may be because they're trying not to reveal their working practices. If you're in any doubt, rule them out.
If you were to choose EYG to carry out your fascia and soffits installation, you can rest assured that we only utilise our own full-time staff – and we have a dedicated team of fascia and soffits fitters.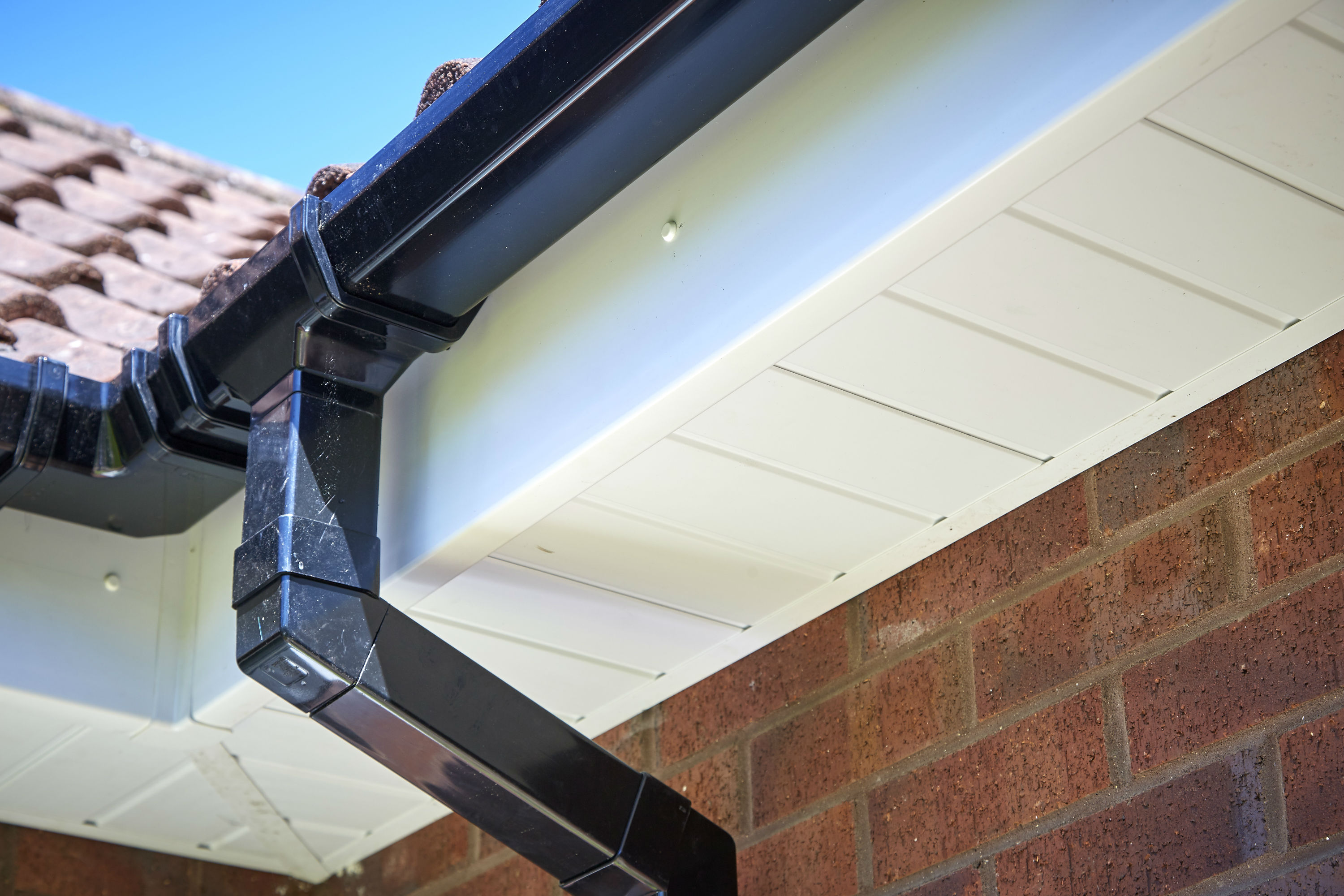 9. Do I have to pay a deposit or give you any cash up front?
Obviously, this will depend on the size of the company you're dealing with.
At EYG, we never take a deposit from our customers and we offer a wide range of funding choices – including the option to buy now and pay nothing for 12 months.
Smaller companies may need to secure some money or a deposit upfront, especially on larger jobs, to pay for materials and eliminate the risk of a last-minute cancellation.
As a general rule of thumb, you should never be asked to pay the full amount up front and it's wise not to make the final payment until you're happy with the finished product.
If ever you're unhappy with the quality of the work being carried out, make your contractor aware of this as soon as possible (never at the end of the job) so you can negotiate an amicable solution.

10. Do I get a guarantee?
Let's be honest, anyone who offers a guarantee isn't always good for it.
For example, how can a company live up to its promises if it goes out of business? Unfortunately, you'd sometimes get better value from recycling the paper your guarantee is written on than you would if you actually tried to activate it.
At EYG, we're an established company (founded in 1971) that can be trusted and that has no intention of going anywhere. Instead of offering a guarantee, we provide a ten-year warranty on all our products (excluding brown guttering which is 12 months warranty) – giving you complete confidence in your investment.
If any problems arise, we promise to repair your fascias and soffits promptly. If we can't do that, we'll replace them without any fuss or arguments.
Every warranty we issue is also aligned to the products we sell and install, not you as the homeowner – meaning that it's transferable. Should you decide to sell up and move house during the 10-year warranty period, any remaining years will be honoured even if the property has a new owner – adding extra value to your home.
Think carefully before making a final decision
Hopefully, this article will help you to make an informed decision before choosing which fascias and soffits fitters to use on your project.
Should you need any further help or advice, please enter your details online or call 0800 181888 for a free and informal discussion.