10 questions you MUST ask before choosing your orangery builders
15th February 2019
Stylish, elegant and luxurious. There's no doubt that a beautifully-finished orangery will totally transform the look and feel of any home.
It doesn't matter if you prefer a modern or traditional design, the most important decision to make is which orangery builder to choose to turn your dream into a reality.
Whether you're considering a large established specialist like EYG or a smaller local company, here are the essential questions to ask before agreeing to let anyone start work.
1. How long have you been in business?
Bringing this up casually during conversation is a simple way to help you judge your potential contractor's experience.
In theory, the longer they've been in business, the more expertise they should have to overcome any problems which may arise.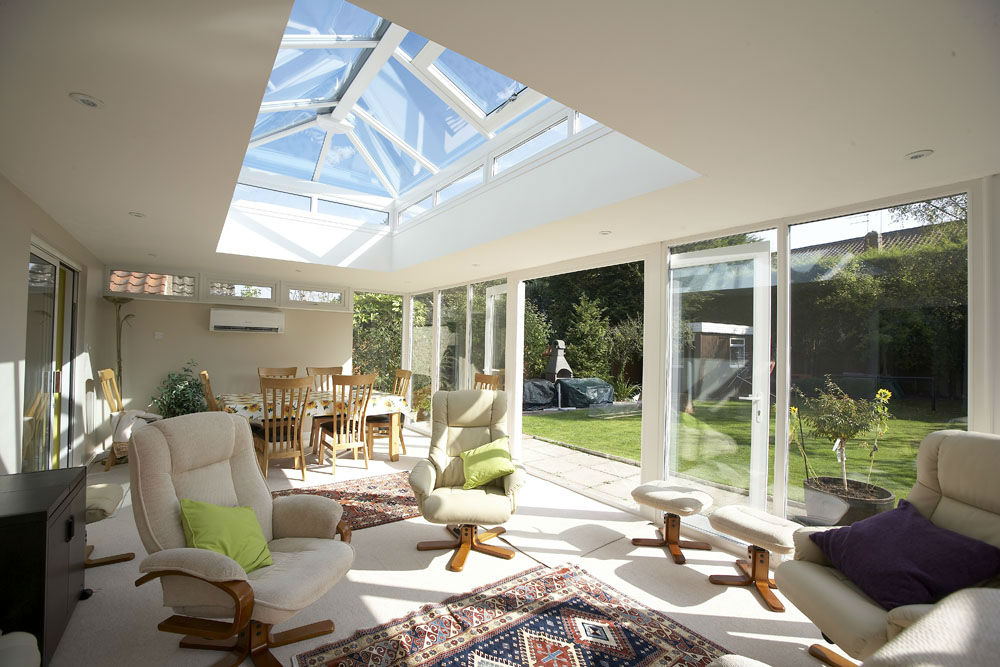 2. Have your done this type of project before?
When you're about to make a significant investment in your home, it's important to know your orangery builders are up to the task.
In our experience, you should never appoint a contractor without checking the quality of their work – or you might live to regret it.
Take a look at any photos they have and closely examine the final finish. Don't be afraid to ask to visit a previous project so you can see the quality of their work first hand. If they're not too keen, it might be a good idea to stay well clear.

3. Will you take care of planning submissions and building regulations?
Unless you want to sort this yourself, a reputable orangery builder should obtain all of the relevant permissions and comply with any regulations – to ensure your project runs as smoothly as possible.
Before starting any work, it's also vital to know if there are any restrictions on your property – such as drainage problems, inspection chamber issues or conservation area limitations.
At EYG, we take care of everything on your behalf – including the initial drawings and structural calculations – for complete peace of mind.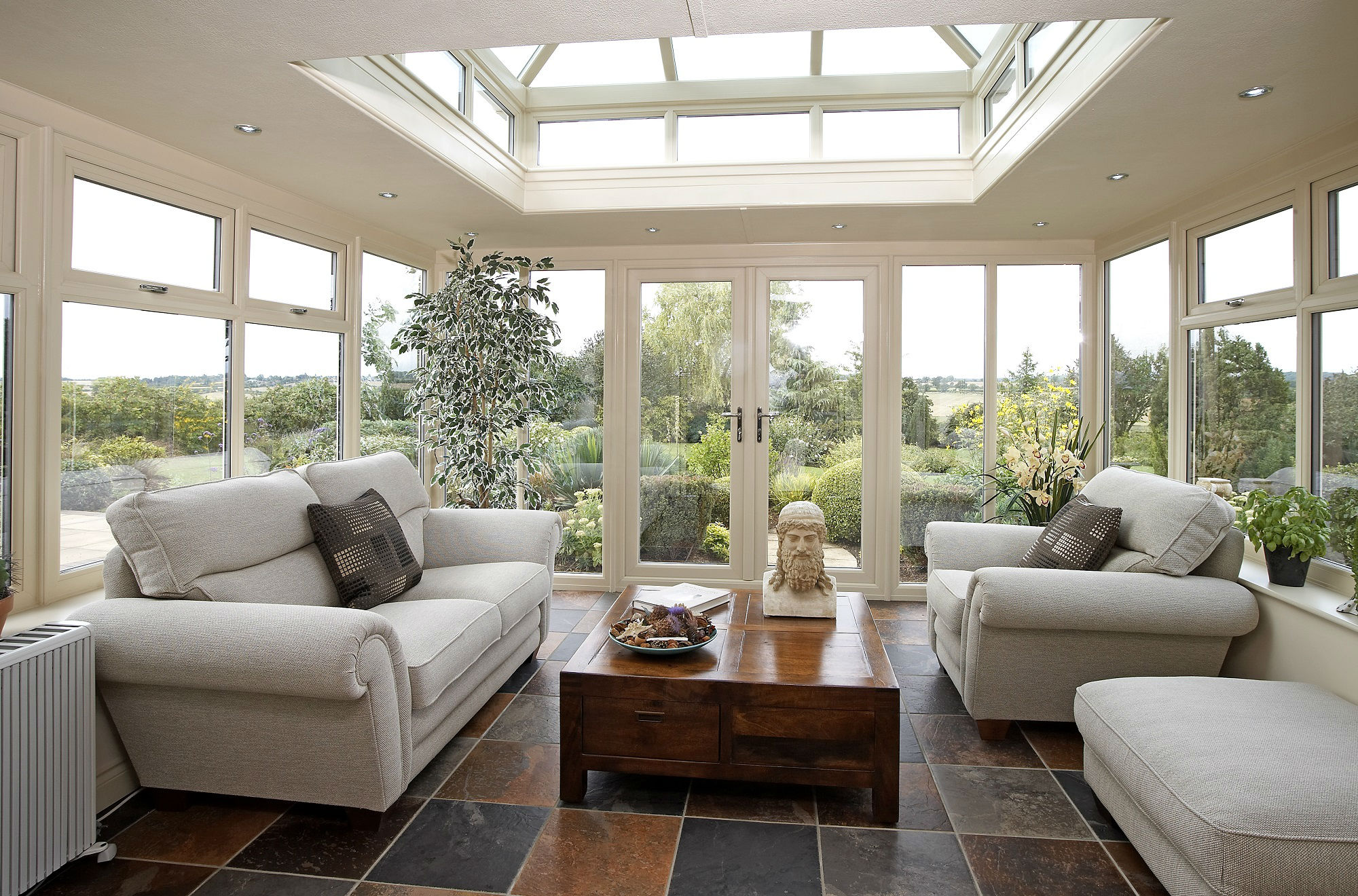 4. Would you advise having underfloor heating?
If your budget allows it, we'd always recommend the installation of underfloor heating – the only way to heat your stylish new orangery from the floor up.
If a potential contractor says 'no' when asked this question, they're probably not an experienced or specialist orangery builder.

5. Will you coordinate all the other trades?
EYG is the ultimate one-stop shop for orangeries. Our all-inclusive service means we can project manage the entire build from start to finish – including planning, design, construction. We can even take care of all interior finishes like electrics, plastering, flooring and decorating.
Unfortunately, not all orangery builders offer this level of service. Sometimes, it'll be down to you to sort trades like plumbers, electricians and tilers yourself. If this is a hassle you want to avoid, it pays to appoint the right contractor at the start.
6. Are you insured for accidents or any damage to my property?
All builders are legally obliged to have employers' and public liability insurance, products which are designed to safeguard them against personal injury or property damage claims.
Feel free to ask to see their policy certificate. If they're unwilling to show you, it's probably best not to use them.

7. Is your quote an estimate or a fixed-price quote?
If you only ask one thing, make it this – it's VERY important when planning your budget!
No-one wants to finish their orangery project only to discover the price has gone up by 20 or 40% - but that's exactly what can happen if your original quote was based on an 'estimate'.
With a 'fixed-price quote' (as we provide here at EYG) you know where you stand from the start, as these should always be honoured by your contractor.
8. Are you VAT registered?
In 2020, the VAT threshold stood at £85,000 – and it's generally a good idea to use an orangery builder who is VAT registered. After all, if their turnover is below that figure, they're probably not doing very much of this highly-specialist work.
Beware of contractors who offer to knock the VAT off if you pay cash - tax avoidance is illegal and can land you in a lot of trouble! It's also not a great indication that the person you'll be dealing with is honest or trustworthy.
Should there be a dispute or problem with the works in future, you'll also be in a very weak position.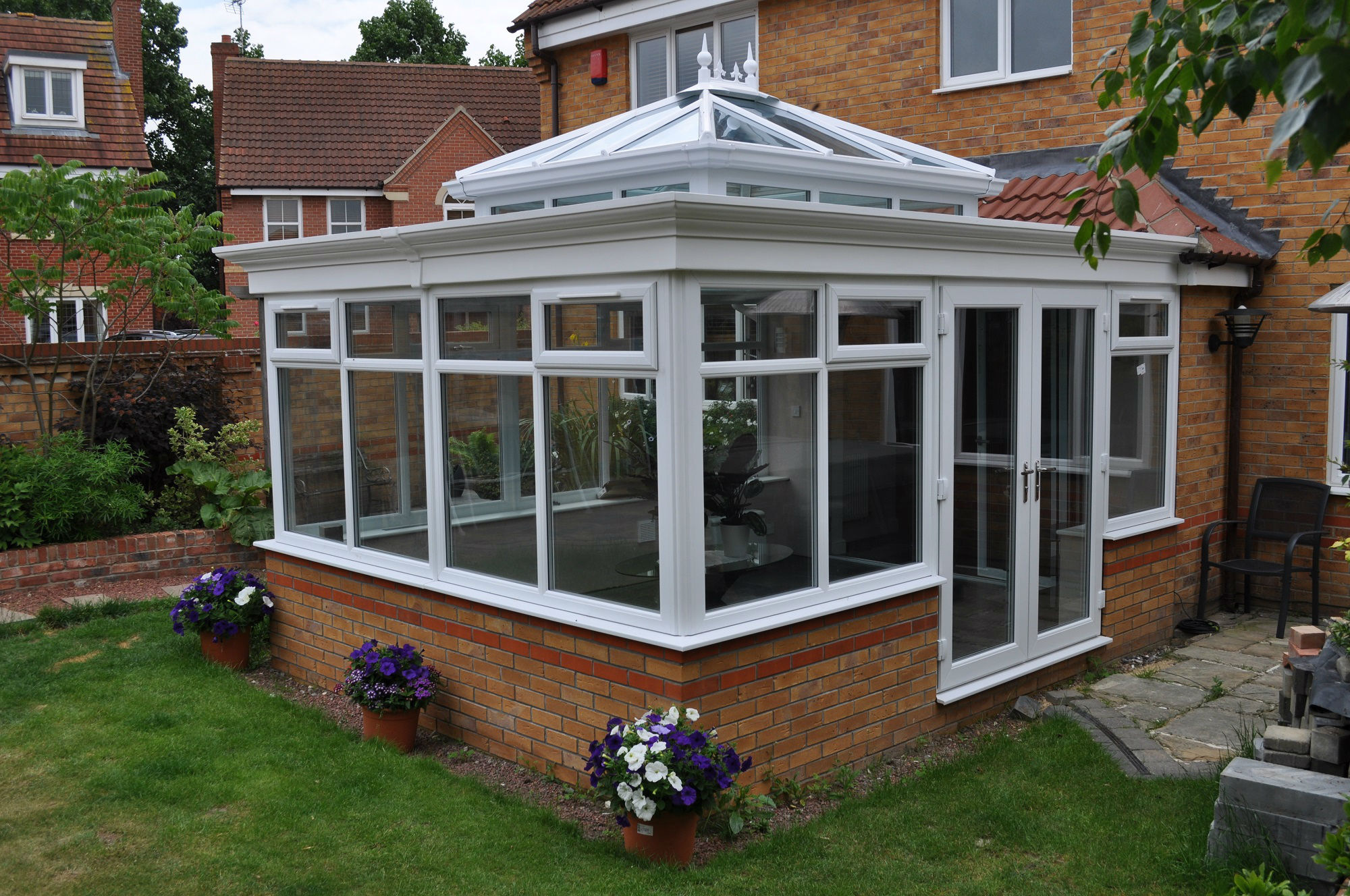 9. Do I have to give you any cash up front or pay a deposit?
Obviously, this depends on the size of the contractor you're dealing with. Smaller companies may need some money in advance, especially for larger projects like building an orangery, as this reduces the risk of a last-minute cancellation.
NEVER pay the full amount up front - and DO NOT settle the outstanding balance until you're satisfied with the final finish.
If you're ever unhappy about the quality of workmanship, tell your contractor as soon as possible (not at the end of the job) so an amicable solution can be negotiated.
At EYG, we never take a deposit from our customers and you only pay the agreed balance upon completion. We also offer a wide range of flexible funding to help you spread the cost – including the option to buy now and pay nothing for 12 months.

10. Do you provide an insurance-backed guarantee?
It's obviously ideal if they do, but the truth is that it will be worth less than the paper it's written on if they ever go out of business.
If you choose EYG to build your dream orangery, the price includes complete confidence in your investment – thanks to our ten-year warranty. Should any problems occur, we promise to repair the problem promptly. If that's not possible, we'll replace it without fuss. If you move during the warranty period, the remaining years will transfer to the new property owner – adding extra value to your home.
Think carefully before appointing an orangery builder
Building a bespoke orangery is an outstanding way to personalise your property – and add substantial value.
Hopefully, you're now well placed to weigh up all the different factors before making an informed decision about which builder you want to appoint.
If you need help or advice about how to create a space to be proud of, please leave your details or call 0800 181888 for an informal discussion – we'll be happy to help.